Huawei boosts MTN Kampala Marathon with Ugx 250 Million
Huawei, a leading global information and communications technology (ICT) solutions provider, has contributed 250,000,000 UGX towards the 2016 MTN Marathon's cause to support the schools' sustainable sanitation in Kampala.
The 2016 MTN Kampala Marathon is set to take place on Sunday 20th November, with the aim of raising funds towards the construction of bio toilets with water harvesting facilities and environmental friendly bio gas technology. The bio toilets will reduce the cost of energy used in preparing meals for school children in Kampala.
"This is our fifth time to give to this great cause and we shall continue to support efforts to improve access to sustainable sanitation for the urban poor school children in Kampala. We are therefore contributing 250,000,000 UGX to this year's marathon," says Mr. Stanley Chyn, Managing Director, Huawei Uganda.
"In MTN's business foot prints, Huawei Uganda was the first to partner with us and we are glad to work with it (Huawei) even in the future," says Mr. Wim Vanhelleputte, the Chief Executive Officer of MTN Uganda.
The ceremony took place at Huawei Uganda head offices at Rwenzori Towers on Wednesday, November 9, 2016.
More than 150 Huawei staff have confirmed participation in the MTN Kampala Marathon 2016.
(Visited 60 time, 1 visit today)
PHOTOS: Allan Okello's Late Strike Sinks SC VILLA – UPL
Teenager Allan Okello's beautifully struck freekick from 25 yards with four minutes to play was all Champions KCCA FC needed to sink arch rivals SC Villa in a thrilling encounter at StarTimes stadium.
The 17-year-old midfielder came on at the start of the second stanza in place of Jackson Nunda who was making his first start since 27th September 2017 the day he had last played for KCCA FC in a league game against URA FC.
Okello had earlier on rattled the crossbar with a fine curler from down the right flank on 76 minutes but the visitors' custodian pushed the rebound out for corner.
In the first stanza, custodian Charles Lukwago made two reflex saves to keep out Kirya Ambrose and Eturude Abel's efforts in a space of four minutes.
Mucureezi came closest to breaking the deadlock in the 35th minute but his effort was kept out by Kirya Samson.
With four minutes to play in the first half, Sadam Juma rattled the upright with a smashing shot that clearly Samson Kirya had no chance stopping.
In the second stanza, Allan Okello was introduced for returnee Jackson Nunda and the cameo immediately showed his presence with rapid attacks that troubled the visitors, backline.
In the 69th minute, striker Matsiko Abubakari was handed debut by Mike Mutebi in place of Paul Mucureezi and the teenager had some glimpses of brilliance In a game of such magnitude.
Four minutes to the end of the game, Allan Okello was fouled yards from the 18 yard box and the teenager took matters into his hands to take the freekick that he coolly slotted past the visitors' wall into the back of the net, giving custodian Kirya no chance keeping it out and sending the fans in a frenzy with a boom of noise that echoed all over StartTimes stadium.
Lawrence Bukenya was then introduced for Sadam Juma to add grit in the midfield.
1-0 is how it ended, Allan Okello's solo goal and first in the league this season the difference in the tie.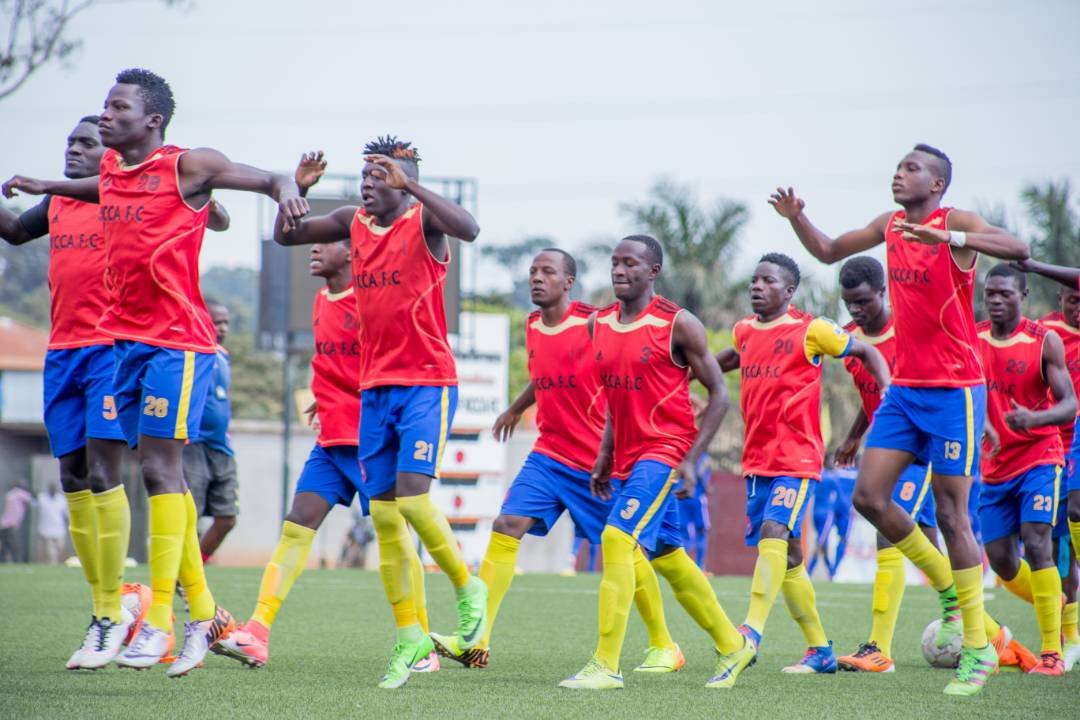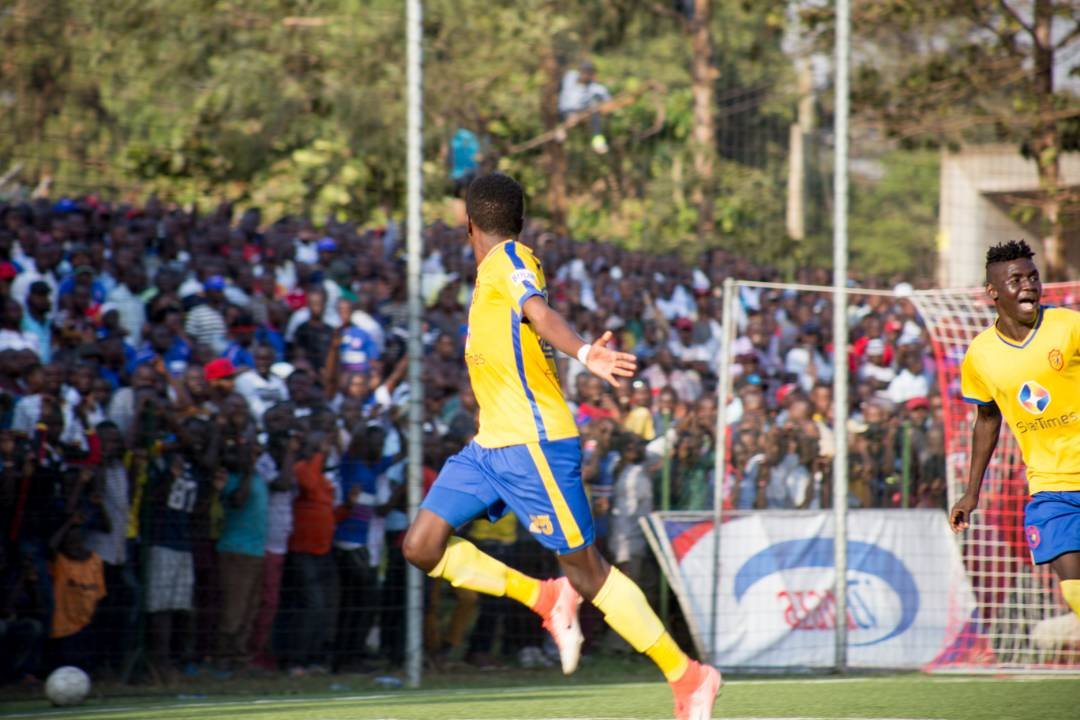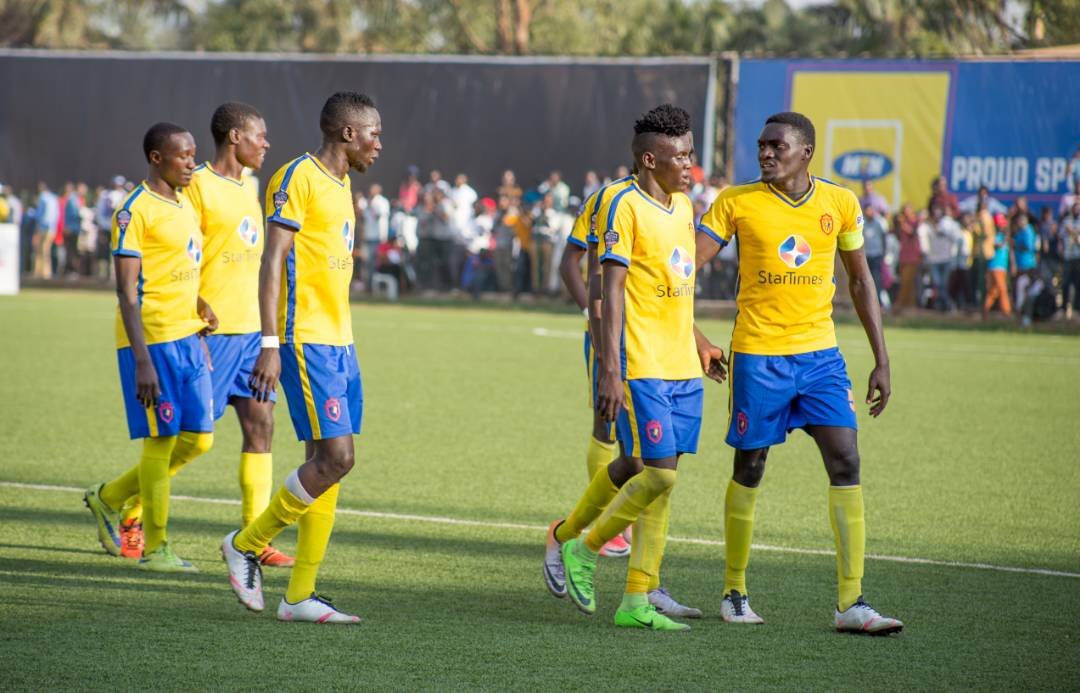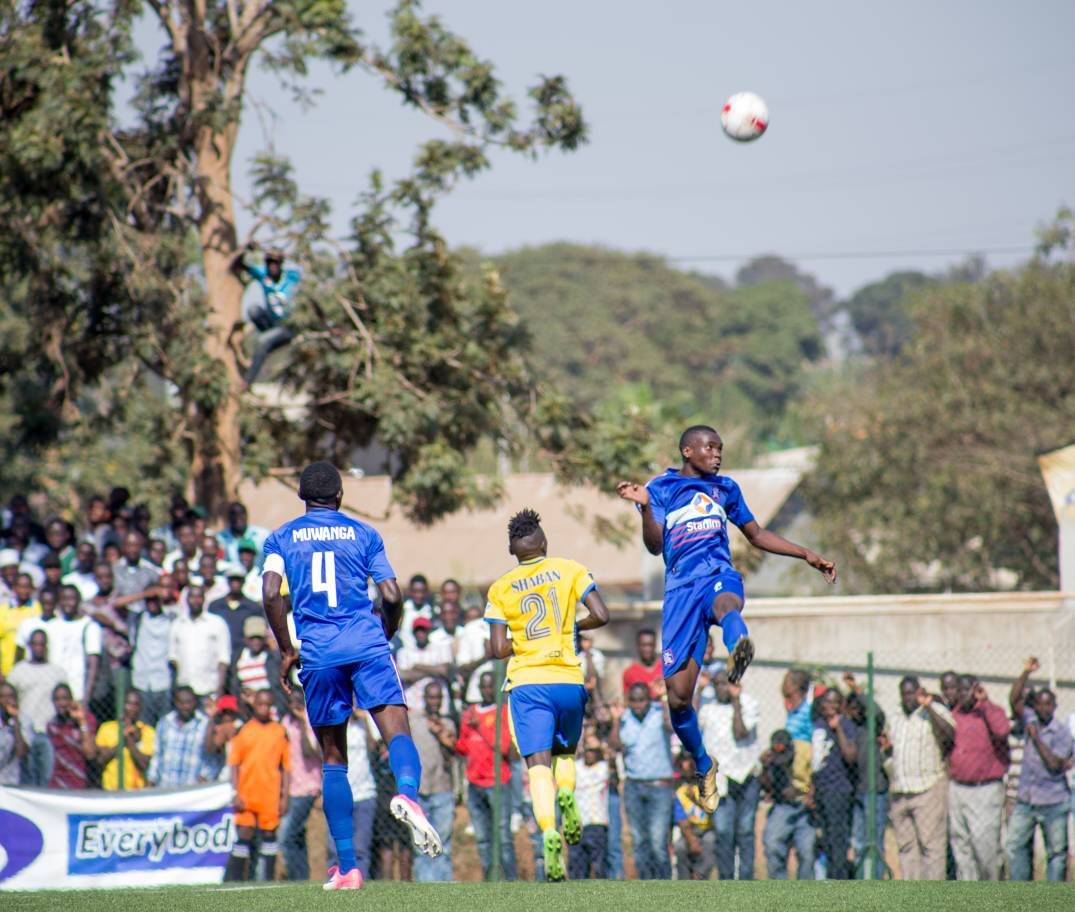 (Visited 60 time, 1 visit today)
The Minimalist Approach to Fitness That Every Person Can Embrace
Everyone across different walks of life is going minimalistic. Whether you check the fashion trends or the furniture at home, simple is dominating. So, why complicate your choice of exercises? According to fitness experts, engaging in simple exercises helps people to focus on the important basics in moving towards their goals. Further, those athletes and fitness enthusiasts who use fitness gear like letrozole mr pharma can also realize greater results with minimalistic exercises. So, how does one approach this issue? Let us see the best way to go about it.
Minimalistic Approach to Cardio Workouts
The bigger role of cardio workouts is to boost metabolism and facilitate the growth of muscles. Sometimes, people go for HIIT, which combines cardio and strength workouts. However, this may prove to be tough for newbies and people seeking to go minimalistic.
If your focus is to make it simple, then you ought to plan better and focus on the workouts that increase metabolism by taking advantage of all muscle groups. The most appropriate choices in this case, which every fitness enthusiast will recommend, include lunges, squats and push-ups.  Additionally, one can take advantage of calf raises and bicep curls, which are considered to be light in intensity and possible options for every person. Most of these cardio exercises are comparable to everyday activities in which people typically engage.
Minimalistic Approach to Strength Training
Strength training is a focus for most athletes out there. The challenge comes when they try to overdo it and then lose focus within a short time. One good thing about minimalistic workouts is that they keep you on track consistently. The priority here should be to exercise the large muscles using simple workouts like presses and push-ups. Squats, rotation workouts and stretches should also dominate the schedule at any single time. Any workouts should never go above 15 reps per set. If you are not sure which minimalistic strength training to do, consult a professional fitness trainer.
Minimalistic Approach to Weightlifting
Even athletes and bodybuilders can use a minimalistic weightlifting approach. Research shows that well-toned and big muscles are not the result of weightlifting too much. It all calls for better planning. While you might not compromise on the deadlifts, chest workouts or dumbbell squats, the key is in the amount of weight one lifts.
When completing a minimalist weightlifting session, you must start with some warm-ups, which prepares the body for the real workout. Some of the best warm-ups include jumping jacks and various stretches as advised by the tutorial or the fitness trainer. Lifting is better when one does not subject the body to excessive weight, which can stress the nervous system anyway. Instead of adding more weight than your body can handle, focus on the number of reps and sets.
Conclusion
Minimalistic workouts are doing a great job when it comes to training for both men and women. The level of moderation allows one to focus more on the areas where results are needed. You can embrace this approach today whether you are new or seasoned in training.
(Visited 60 time, 1 visit today)
Free Entry at the National Cross Country
Jinja Town and the surrounding community have been provided yet another rare opportunity to watch the country's world stars in action at the National Cross Country Championships due this weekend, Saturday February 10, 2018 at the Jinja Central Division Recreation Park.J
The Uganda Athletics Federation (UAF) in conjunction with main sponsors MTN (U) Ltd have also offered the general public free entrance to the park to watch the competition as a corporate social responsibility and also to thank the public who thronged Kololo Independence Grounds massively to support Uganda team during the 2017 World Cross Country Championships.
Because of the value UAF attached to the world event, Jinja was honored and overwhelmingly voted to host the 2018 National Cross Country Championship, a major event on the UAF calendar. The stage is already set for the championships which UAF will use to select the national cross country team to represent Uganda at the 5th edition of the Africa Cross Country Championships due March 17, 2018 in Algeria.
The competition scene is expected to be electric like last year for the World but this time fighting for national colours and slots for Africa continental championship.
Uganda's top distance runners led by Olympic marathon Champion Stephen Kiprotich, Commonwealth Games double gold medalist Moses Kipsiro, World Championship silver medalist Joshua Cheptegei, World Junior Cross Country Champion, Jacob Kiplimo, World University Games golden girl, Dorcus Ajok, National Cross Country defending champions Mercyline Chelangat and Peruth Chemutai, among others will be in action at the Jinja National Cross Country Championships.
Also in action will several World Mountain race stars like Fred Musobo, Stella Chesang, Robert Chemonges, Victor Kiplagat and others.
NATIONAL CROSS COUNTRY CHAMPIONSHIPS 2017
RESULTS AT KOLOLO
Senior Men (10km)
1 Joshua Cheptegei 29:02
2 Phillip Kipyeko 29:24
3 Abdallah Kibet Mande 29:40
4 Timothy Toroitich 29:42
5 Stephen Kiprotich 29:46
6 Stephen Kiisa 29:53
7 Fred Musobo 29:55
8 Mande Bushendich 30:04
9 Peter Kibet 30:13
10 Filex Chemonges 30:18
Senior Women (10km)
1 Mercyline Chelangat 34:41
2 Rachael Chebet 35:16
3 Dorcus Ajok 35:46
4 Doreen Chesang 35:54
5 Doreen Chemutai 35:56
6 Annet Chebet 36:16
7 Juliet Chekwel 36:38
8 Stella Chesang 36:46
9 Prim Twikirize 37:00
10 Sarah Akiror 37:03
U20 Men
1 Jacob Kiplimo 23:25
2 Titus Kwemoi 23:53
3 Victor Kiplangat 23:54
4 Elisha Chemutai 24:03
5 Kevin Kibet 24:04
U20 Women
1 Peruth Chemutai 20:20
2 Janat Chemusto 20:39
3 Esther Chekwemoi 21:08
4 Sarah Chelangat 21:20
5 Scarlett Chemos 22:00
Namayo Mawerere
PUBLICITY SECRETARY
(Visited 60 time, 1 visit today)