How the Bebe Cool and Lisa Mandy Exchange Happened?
Find out information about Coronavirus in Uganda. More here.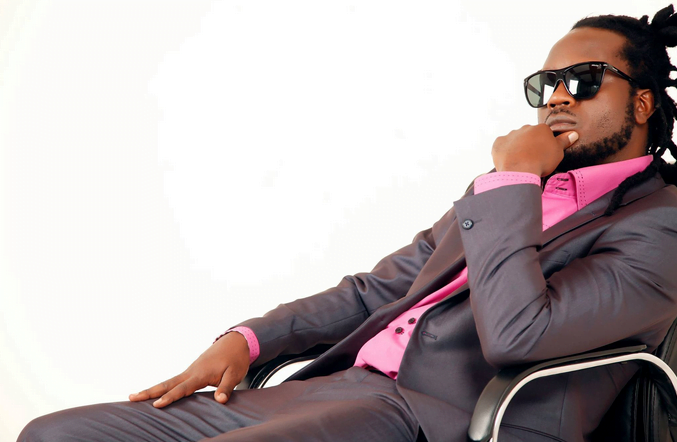 By Our Reporter
Witnesses on the scene have now confirmed that Lisa Mandy was the source of the so-called fight. Was it even a fight? Bebe Cool had attended Lillian Mbabazi's concert at Serena, together with Jenkins, Chizzo, and Sendi, the group left for Liquid silk only to find a very packed VIP.
Not wanting to join in the kavuyo of VIP, they chose to get a table next to the entrance where they sipped on Jameson and other vodkas. In the middle of the conversation that was being led by Bebe Cool, Lisa Mandy came over to where Bebe Cool was seated. She was in the company of Zipa Atafo.
Lisa Mandy started off by saying a quick hypocritical 'hey' to Bebe Cool. Known for not hiding his feelings, Bebe Cool told her off. He accused her of abusing him and Zuena in her facebook posts while at the same time hyping Kenzo. It was at this point that an already drunk Lisa Mandy begun to throw insults at Bebe Cool assuring him of the connection they've had in the past.
Bebe Cool couldn't hold it anymore; he was forced to splash Jameson in Lisa Mandy's face. This infuriated Lisa Mandy more and she went on to claim that Bebe Cool had used her like a condom and dumped her. "So now after fu**g me, you want to pretend that nothing happened between us, you are a fool," Lisa Mandy assured Bebe Cool.
At this point, Bebe Cool just chose to keep mum and bouncers had to come and throw out Lisa Mandy from the club.
According to Lisa Mandy, she was Bebe Cool's side dish and he had promised to marry her, a promise he didn't fulfill. However, while talking to friends, Bebe Cool was overheard saying that he was in the same class with Christine, Lisa Mandy's sister in Senior Six, while Mandy was in Senior One.
But who is Lisa Mandy?
She's known as a girl with 'two melting pots.' She was one of the pioneer socialtes in Kampala together with Tracy Bora, Bahati, and Karitas. She's just returned from Zambia where she was having a short kyeyo as a famous pole dancer. Lisa Mandy is known as one of the most banged socialites by most Kampala celebrities. Currently, she's known as one of the most expensive corporate leg sellers.

(Visited 1 time, 1 visit today)
GNL Zamba Eulogizes Jim Nola MC & Big Tril As Best Rappers In Uganda
Find out information about Coronavirus in Uganda. More here.
By BigEyeUg Team; It's no doubt that sensational rapper Earnest Nsimbi Zamba aka GNL Zamba is a top notch when it comes to the Hip-hop music genre in Uganda.
He will anytime influence every mind and suggestion that may be drawn to Hip-hop music whenever he is involved.
Despite relocating to the United States, the Baboon Forest Entertainment Director is still that music icon that is usually looked-up-to back here in Uganda because of the respect he is owed.
Speaking to a Ugandan local TV via Skype earlier on Tuesday, the 'Koyi Koyi' hitmaker was asked to name his favorite rappers in Uganda at the moment.
Without hesitation, he did have young rapper Jim Nola MC and Party After Party hitmaker, Big Tril on his list.
However, Zamba's preferences are not a surprise to the public especially having headed the two rappers under his camp (Baboon Forest Entertainment) in the past.
We will keep you posted

(Visited 1 time, 1 visit today)