How the Bebe Cool and Lisa Mandy Exchange Happened?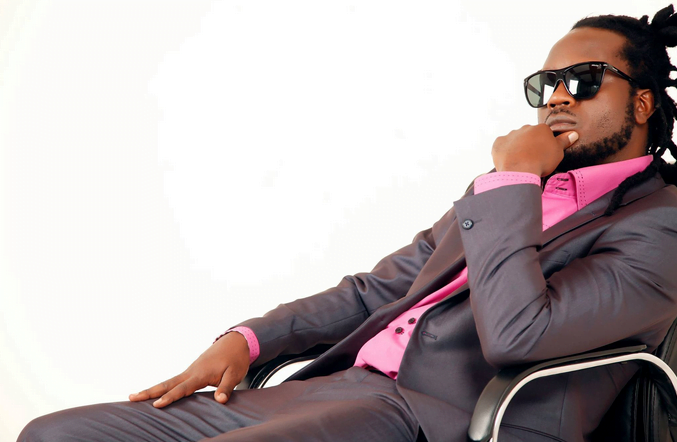 By Our Reporter
Witnesses on the scene have now confirmed that Lisa Mandy was the source of the so-called fight. Was it even a fight? Bebe Cool had attended Lillian Mbabazi's concert at Serena, together with Jenkins, Chizzo, and Sendi, the group left for Liquid silk only to find a very packed VIP.
Not wanting to join in the kavuyo of VIP, they chose to get a table next to the entrance where they sipped on Jameson and other vodkas. In the middle of the conversation that was being led by Bebe Cool, Lisa Mandy came over to where Bebe Cool was seated. She was in the company of Zipa Atafo.
Lisa Mandy started off by saying a quick hypocritical 'hey' to Bebe Cool. Known for not hiding his feelings, Bebe Cool told her off. He accused her of abusing him and Zuena in her facebook posts while at the same time hyping Kenzo. It was at this point that an already drunk Lisa Mandy begun to throw insults at Bebe Cool assuring him of the connection they've had in the past.
Bebe Cool couldn't hold it anymore; he was forced to splash Jameson in Lisa Mandy's face. This infuriated Lisa Mandy more and she went on to claim that Bebe Cool had used her like a condom and dumped her. "So now after fu**g me, you want to pretend that nothing happened between us, you are a fool," Lisa Mandy assured Bebe Cool.
At this point, Bebe Cool just chose to keep mum and bouncers had to come and throw out Lisa Mandy from the club.
According to Lisa Mandy, she was Bebe Cool's side dish and he had promised to marry her, a promise he didn't fulfill. However, while talking to friends, Bebe Cool was overheard saying that he was in the same class with Christine, Lisa Mandy's sister in Senior Six, while Mandy was in Senior One.
But who is Lisa Mandy?
She's known as a girl with 'two melting pots.' She was one of the pioneer socialtes in Kampala together with Tracy Bora, Bahati, and Karitas. She's just returned from Zambia where she was having a short kyeyo as a famous pole dancer. Lisa Mandy is known as one of the most banged socialites by most Kampala celebrities. Currently, she's known as one of the most expensive corporate leg sellers.
(Visited 1 time, 1 visit today)
MultiChoice Announces THREE New Channels Coming to DStv this November
By Reporter
MultiChoice Group has announced the launch of three new channels – CuriosityStream, CBS Justice and Da Vinci. CuriosityStream and CBS Justice will air for the first time in Africa on DStv channels 185 and 170 respectively, to ensure fans of Factual Entertainment and True Crime stories enjoy their favourite programming on familiar channel destinations, while kids education channel Da Vinci offers informative and fun learning from today on the Family package on DStv channel 318.
This news follows the recent announcement that the company has reached an agreement with A+E to extend the carriage contract for History and Lifetime which continue to air on DStv alongside the new channels.
In October, the company hinted at plans to launch channels aimed at delivering new titles and genres that viewers will enjoy, including among others blue chip documentaries, history and entertaining factual shows.
"We're thrilled to finally announce the launch of these channels that will expand the line-up of new programming for our DStv customers to enjoy," says Yolisa Phahle, CEO of General Entertainment at MultiChoice Group. "CuriosityStream will give our viewers informative entertainment that the family can enjoy together and it's with great pride that we are able to launch CBS Justice, a new true crime channel which is part of the CBS AMC Networks EMEA portfolio of channels. We're also delighted to expand our kids offering with Da Vinci just ahead of the holiday season."
CuriosityStream is the award-winning, global media company that delivers the world of factual entertainment in one mind-expanding place. Launched by John Hendricks, the visionary founder of Discovery Channel, CuriosityStream lets viewers explore their passions and discover new ones, or just indulge their inner geek with thousands of films and series covering space, art, volcanoes, history, travel, cars, architecture, dinosaurs and so much more. MultiChoice is debuting CuriosityStream in sub-Saharan Africa, bringing the channel's library of landmark originals and exclusives directly to DStv viewers who are looking for the kind of engaging factual shows and original and exclusive films and series not available anywhere else, as well as shows from some of the best filmmakers around the world including Deep Time History, the History of Food, Age of Big Cats and Breakthrough and more.
"CuriosityStream is thrilled to premiere on DStv, collaborating with MultiChoice as our inaugural bundled distribution partner in Africa," said Clint Stinchcomb, President and CEO of CuriosityStream. "MultiChoice is a global leader in finding innovative ways to deliver programming to its viewers whenever and wherever they want it. Those viewers are hungry for high-quality, engaging and entertaining factual shows and CuriosityStream is proud to offer our channel to that important media market."
Curiosity is innate to all humankind. We all want to know 'why?' CuriosityStream will become DStv customers' definitive source for shows covering the full breadth and depth of the factual genre – from history and nature to science and technology to society and lifestyle. Launching on DStv channel 185, CuriosityStream is the culmination of Hendricks' four-decade quest to create the definitive experience for satisfying curiosity and supercharging the imagination.
Looking at some of the world's most compelling true crime cases, CBS Justice, which is a joint venture between AMC Networks International – UK and CBS Studios International, will launch in Africa on DStv channel 170, and will feature a curated selection of original and acquired programming. The launch line up of CBS Justice will include original productions The Real Prime Suspect, Donal MacIntyre's Murder Files, Secrets of a Psychopath, Evidence of Evil; and acquisitions Cold Justice, Fame Kills and Stalker!. All the cases brought in front of DStv viewers will be presented and investigated by leading experts such as Jackie Malton (The Real Prime Suspect), the real-life inspiration behind Helen Mirren's character in the award-winning UK drama Prime Suspect, and undercover investigative journalist and professor of criminology, Donal MacIntyre (Donal MacIntyre's Murder Files).
Louise Cottrell, Senior Vice President, Affiliate Partnerships for AMCNI UK, said: "This new launch highlights the growing demand for true crime content in the region, and we are thrilled to offer MultiChoice's DStv customers exclusive access to authentic documentaries and series for the first time on CBS Justice. MultiChoice has been a valued partner for over 20 years, and CBS Justice joins a lineup of our other popular brands that continue to deliver value and high-quality entertainment. We are looking forward to strengthening our partnership with MultiChoice in the years ahead."
Kids edutainment channel, Da Vinci on channel is inspired by its namesake, ground-breaking artist, scientist and inventor, Leonardo Da Vinci. The channel, which will broadcast on channel 318 for DStv Family viewers, aspires to illustrate the beauty and wonders of human curiosity and its explorations, be it in science, arts or innovation. The new edutainment channel will amaze and delight DStv viewers with a range of fun educational programming for kids and whole families alike filled with humour, imagination and meaningful educational takeaways that cover Science, Math & Tech, Play & Make; History & Personalities; Culture; Life & Nature and Sports & Leisure.
Da Vinci Media founder and CEO, Ferdinand Habsburg said, "our partnership with MultiChoice once more reflects the growing demand for premium STEM and soft skills-based learning content. Our goal is to provide families and local communities with the educational tools necessary to stay one step ahead in today's rapidly changing academic environment. We are proud to be aligning with DStv – among the fastest-growing pay-tv operators globally – in the name of promoting education across Africa."
Catch these three exciting channels on your screens. Stay connected to DStv and visit dstv.com for more of what to expect from Da Vinci, CuriosityStream and CBS Justice.
(Visited 1 time, 1 visit today)
AUDIO: Shammy K drops yet another monster Hit titled "Obuntuntu"
City Diva, Shammy K has dropped yet another thrilling platnum hit titled 'Obuntuntu", Popularly known for songs like 'Suupu', the new track was written by fast rising song writer Trix song boss.
The writer is also behind her blockbuster monster hit 'Ssuppu' that sent East Africa waves on Fire.
Shammy K reveals that she wanted some thing that can bring her closer to her local audience. (Abantu Ba'wawansi).
As usual, behind the strings and beats was Busoga born and talented producer 'Sidesoft' from the famous Zivuga Records based in Makindye.
Shammy K started her music career officially in 2015 and has collaborated with top artistes like Daddy Andrea,Grenade and Heyz, Alongside doing fashion and design.
Listen to the song;
(Visited 1 time, 1 visit today)
BBS Terefayina Ekivuutu ripe for Sunday, artistes pledge their best
By Reporter
Mengo based BBS Terefayina has an annual event that pulls all its fans to celebrate with its fans and family. This year's event is slated for Sunday 17th at Wankulukuku stadium. The second event will be in Masaka recreational grounds on 24th.
Ekivuutu this Sunday has lined up a numbet of artistes lead by Jose Chameleone, Cindy and Spice Diana. The other artistes are Mathias Walukaga, Da Agent, Fresh Daddy, Vinka, King Saha, Gravity, Eddy Kenzo among many more artistes. At a press conference today at their head offices in Mengo, artistes urged all their fans to attend the event. Ekivuutu is organised by Andy Events Music label.
Entrance fee is only 10k ordinary, 20k VIP and 500K for a table
(Visited 1 time, 1 visit today)