How Sitya Loss Dancer Alex Ssempijja met his death
By BigEyeUg Team
Following the sudden shocking death of Alex Ssempijja (13 years old) one of the triplet dancers in the famous Sitya Loss video, we have established that he was killed by a bicycle accident.  According to a close relative that we got in touch with, Alex and Patricia Nabakooza, (9 years old) were riding a bicycle when they got an accident.
He narrated "Alex was riding a bicycle and decided to carry Patricia along. The bicycle was not in good shape so the brakes failed and they rammed into a trench" a source told us.
Talking to Kenzo he told us that Alex got cut in the neck and was rushed to Nsambya where he was transferred to Mulago. "Mulago asked us to take him to Rubaga where he passed on."
Patricia was left in Mulago but later transferred to case clinic where she continues to fight for her life.
Pray for her, we will keep you updated.
(Visited 1 time, 1 visit today)
Ykee Benda signs first artiste to his record label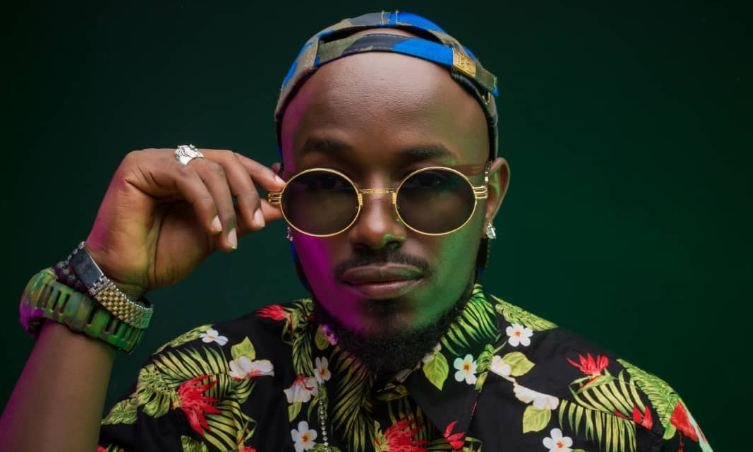 By Our Reporter
Musician Ykee Benda has added a new artiste to his record label, Mpaka Records.
Started about two years, Ykee Benda has been the only artiste signed to it to-date. But it seems the 'Munakampala' star has finally decided to add another singer to the label's roster.
Upcoming singer Dre Cali, real name, Katende Andrew is the new addition to the label.
According to Ykee Benda, they scouted Dre Cali and have been mentoring him for the last seven months.
"We have been scouting for new musicians, and while there are lots of talented singers, most did not meet our standards especially on discipline," he noted.
"We have been grooming and polishing up Dre Cali for seven months now," he added. "He has a unique voice, that is one of his most attractive features and is also very versatile."
Dre Cali is a UCU graduate with a Bachelors degree in Civil and Environmental Engineering who has opted not for a career in his field of study but rather to follow his passion.
"Mpaka Record reached out to me, and I am glad they did because all my life I have always wanted to be musician," Dre Cali revealed.
He is signed on a 3-year record deal and made his debut at Mpaka Records with a new single titled 'Zigi Zaga'.
Dre Cali is a contemporary artiste who can sing in all genres but is more inclined towards reggae-dancehall music.
(Visited 1 time, 1 visit today)
Alex Muhangi smiles to the bank again, set to duplicate comedy store to UAE
Comedy Store proprietor Alex Muhangi is smiling to the bank as we write this. The comedian who is much known for his famous weekly comedy show could be on his way to mentor a similar show in another continent.
This website has reliably learnt that Alex Muhangi has landed big deal with Asian tycoon in United Arab Emirates to start up comedy in the country.
According to our sources, Alex has been contacted by the tycoon to start up a comedy show in UAE that will emulate Comedy Store.
Alex Muhangi will this Friday travel to UAE to attend Trevor Noah as first feasibility study to his new venture.
(Visited 1 time, 1 visit today)
Video: Club Dome goes to Mbarara
By Reporter
Club dome will this Friday bring the party to Mbarara.
The Caribbean vibe edition will see famous DJs Slick stuart&Roger, Riddim, Alberto, Dash, play the decks at University inn.
Mbarara people, get ready for a party this Friday.
(Visited 1 time, 1 visit today)