High Definition television gains ground in Uganda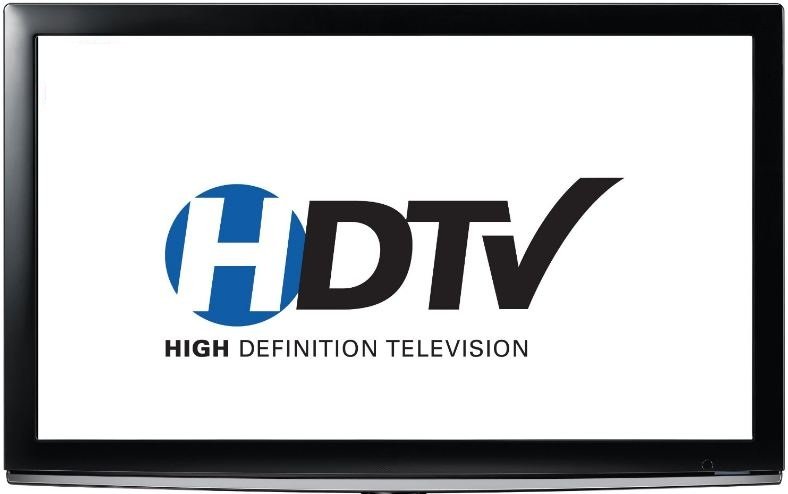 High Definition (HD) Television has continued to gain ground in Uganda with over 60% of broadcasters turning to the technology, according to a new report by Eutelsat, a global provider of HD TV.
According to Michel Azibert, Commercial and Development Director at Eutelsat, Eutelsat satellites at 36° East that serve Africa and Russian markets clocked 14 additional HD channels over the last 12 months, rising to 114 HD channels.
In Africa, Uganda inclusive, MultiChoice Africa and Zap are in the vanguard of HD, broadcasting 16 and 17 channels respectively and underscoring the trend towards higher resolution in Africa's TV market. The growth trend which has not only affected Uganda but the entire globe has seen locally NTV, NBS, Kwese Sport, BBS among others broadcasting in HD.
"2016 marked a tipping point for High Definition TV across our portfolio of video neighborhoods, culminating in a new landmark of 1,000 channels, many of which are exclusive to Eutelsat. We are fully equipped to accommodate this accelerating pace and to work closely with broadcasters as they transition to an enhanced viewing experience," Mr. Azibert said recently as he announced the milestone.
The increase in HD TV has been attributed to the technological advancements in the devises (Television sets), and migration to digital broadcasting technology, from analogue technology.
According to the Uganda Communications Commission (UCC), in Uganda digital migration has enhanced the picture quality abilities which have enabled HDTVs to blossom. Additionally, the cost of HD television sets has also gone down. So these trends merged have seen HD TV blossomed.
"Seven (7) Pay Televisions are operational in the market, two of which broadcast using terrestrial, four use satellite and one broadcasts over cable. Four Pay TVs broadcast country wide," reads the January – March 2016 UCC Report.
The milestone was attained following the launch of Eutelsat's HOTBIRD neighborhood of CGTN HD, the news and current affairs channel of China's CCTV media organization, marking its first venture into HDTV in Europe.
(Visited 180 time, 1 visit today)
Netflix announces multi-year production deal with the Obamas

Barack and Michelle Obama will work both in front of and behind the camera in a multi-year production deal with Netflix.
The unique pact was announced on Monday. The first content from the Obamas will appear in 2019 at the earliest, according to a person involved in the deal.
Netflix did not specify a timeline. But the company's announcement of the deal said "the Obamas will produce a diverse mix of content, including the potential for scripted series, unscripted series, docu-series, documentaries and features."
Sometimes the former president and first lady will be on camera as hosts or moderators, the source said on condition of anonymity. In other cases they will stay behind the scenes as producers.
Financial terms were not disclosed. The Obamas are giving Netflix valuable content that many of the streaming service's 125 million members may want to watch. And Netflix is giving the Obamas a valuable platform to stay visible in their post-White House years.
The Obamas said Monday that they want to harness "the power of storytelling" to promote common values.
"We hope to cultivate and curate the talented, inspiring, creative voices who are able to promote greater empathy and understanding between peoples, and help them share their stories with the entire world," Barack Obama said in a statement.
"Netflix's unparalleled service is a natural fit for the kinds of stories we want to share, and we look forward to starting this exciting new partnership," Michelle Obama added.
The Obamas now need to hire a team of producers. They have set up a company called Higher Ground Productions "as the entity under which they will produce content for Netflix," Netflix said.
These types of exclusive production partnerships are common in Hollywood — in fact, Netflix has been attracting a bevy of A-listers, including Shonda Rhimes and Ryan Murphy.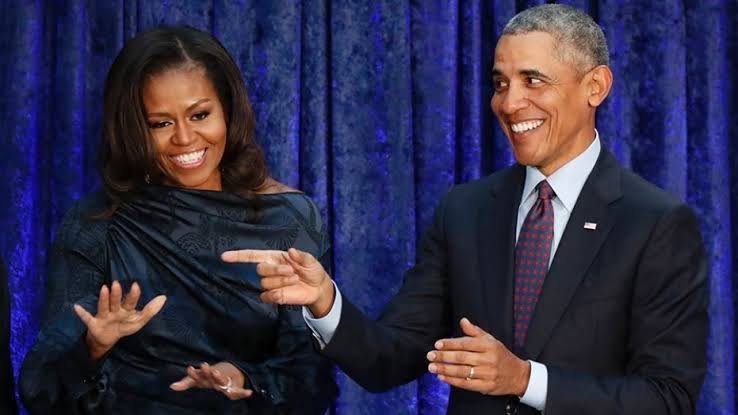 But this is a first-of-its-kind deal for a former U.S. president.
The talks with Netflix were first reported back in March.
Back then, The New York Times described two potential shows. In one, "Mr. Obama could moderate conversations on topics that dominated his presidency." Another show "could feature Mrs. Obama on topics, like nutrition, that she championed in the White House."
In the final days of the Obama administration, it was reported that Obama was interested in pursuing digital media ventures after he left office.
Jen Psaki, the White House communications director at the time, told CNN that "he is very interested in how people consume information and the changing trends," citing online and mobile news consumption.
CNN
(Visited 180 time, 1 visit today)
Anitah Fabiola back from France, says it was not photoshop

BigEyeUg Team
Beauty queen and TV host, Anitah Fabiola real names Anitah Kyalimpa is back from France where she had gone for the Cannes Film Festival.
Fabie who had a good time in France and let her fans know all about it on her Instagram is back and happy to be in Uganda.
Fabiola who is looking fresh from France has this to say.
'I was in Cannes which is South of France for a whole two weeks. Every night was a different screening for a movie. I was at 4 different carpets and it was all great. Haters say it was Photoshop but it wasn't. I had an amazing time there. The thing is that cameras and phones are not allowed on the carpet. This is the most organised red carpet event in the whole world. I had a lot of fan.'
Anitah Fabiola is now back on NBS Katch Up for her fans who have been missing her.
(Visited 180 time, 1 visit today)
Rumor: Swangz avenue on verge of taking over Face TV.

BigEyeUg Team
As they mark 10 year, Swangz Avenue is doing big things. Just after they announced a nation wide all star tour to start soon, they could drop another bomb soon.
Reports indicate that Face TV,  the Bugolobi based station is about to change hands to Swangz Avenue boss Julius Kyazze.
Face TV which has for the past years been run by one Boaz is in its final stages of being handed over to Swangz avenue.
The funky youth music station that plays only Ugandan music will continue to be a purely music station only that now it will concentrate more on Swangz music.
We will keep you posted.
(Visited 180 time, 1 visit today)