Here Is The Full List of Uganda's Most Decorated Artistes,

There is no doubt Uganda has variety of talent in the music scene and with supremacy declared on different parameters today we choose to see who is Uganda's most decorated singer as per 2017.
In the past artistes have been weighed on number of hits, assumed number of fans, time spent doing good music and maybe wealth. Here are the top five most awarded artistes to date.
5. Juliana Kanyomozi.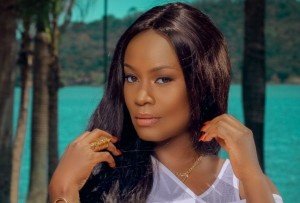 She may not be so soundly heard today but songbird Juliana Kanyomozi is still a reckoning force in the Ugandan music business. She is the female singer that dominated the past decade. Most of all her awards were with the now defunct Pearl of Africa music awards where she won female artiste of the year back to back. She has in the other awards picked not so many of them but remains the most decorated female artiste with about 20 awards accolades.
4. Radio and Weasel.
The dynamic duo cannot go unmentioned when talking Ugandan music evolution and growth. They invaded the music scene at around 2008 breaking off from José Chameleone's Leone Island. The duo of Radio and Weasel has managed to scoop over 70 nominations converting only 27 of them into accolades. Radio and Weasel were the very first artistes to get nominated for the prestigious BET awards but unluckily lost the award. They have been awarded in different categories and awards both here and abroad. They are ranked 4th most decorated artistes with 27 awards.
3. Bebe Cool.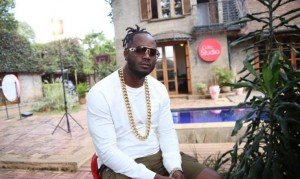 You cannot mention awards without mentioning Bebe Cool. He is a reckoning force of the music industry in Uganda. Starting his career in the last 90s, Bebe Cool as expected has won himself most of the awards from awarding bodies in and outside Uganda. Bebe Cool still competes favourably with the present generation younger artistes. It is estimated that in his two decade career, he has won about 30 awards.
2. Jose Chameleone.
Jose Chameleone is no ordinary artiste in these rankings. He is one of the pillars of the Ugandan music industry starting his career more than 17 years ago in 1999. He paved way for almost of the present generation singers. Chameleone was with no doubt the finest artiste of the past decade and dominated all the awards in and outside Uganda. He has managed to collect about 38 awards from within and outside Uganda. He comes in second place.
1. Eddy Kenzo.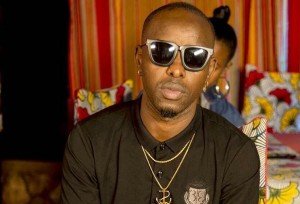 Eddy Kenzo is Uganda's most decorated artiste with a collection of more than 50 awards to his coffers. The singer has collected more awards from west Africa than from any other region. He is also the artiste with the most prestigious award of all the above which is the BET that he won in 2015 in International views choice category.
(Visited 1,703 time, 1 visit today)
Three Ugandan Men have been disappointed by Flavia Tumusiime's engagement

BigEyeUg Team
When she hit our TV screens back in 2015 as a news anchor, may men were smitten by Flavia Tumusiime. Some would hurry through the traffic using all sorts of shortcuts to get home and catch the beauty on TV at 9pm. Flavia was the talk of town and many had plans to meet her one day and let her know how they feel. A few men got the chance, they did let her know how they felt. And now that she is engaged, they have been heart broken. We have the list.
APass
Not long ago, APass declared his love for the TV star and AM to PM show host on Capital FM. Although he was rejected, the singer has never gotten over the fact that he will never call Flavia his own. At one point Flavia is quoted to have said that many men want her but most of them for a short term and yet she was looking for a long term relationship. Turns out APass was seen as a short term man and he is heart broken thanks to the announcement this morning.
Maurice Kirya
Rumours have been making rounds for years that Flavia was dating Maurice Kirya. The two were rumoured to be seeing each other especially after their appearance on the TwendeKazi reality TV show together 4 years ago. Flavia was seen many times at Kirya's Sound Cup Cafe before it was moved from Garden City to Village Mall. It was clear that something was going on between the two for some time. Today, on hearing about the engagement, we are sure Kirya is heart broken.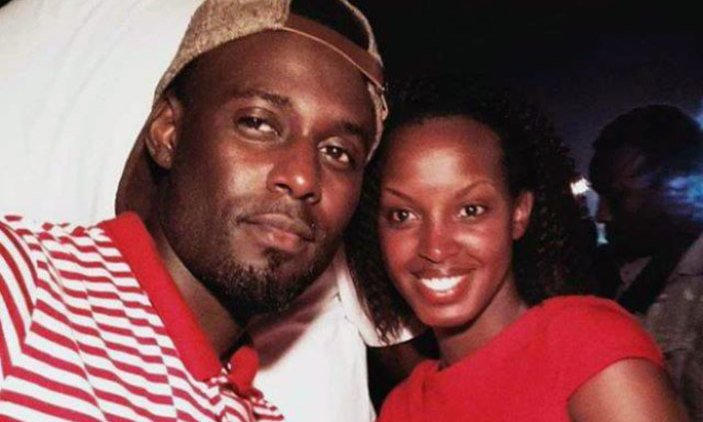 William Bakabulindi
Flavia and the Chairman of Proline Football Club William Bakabulindi had a special friendship. Snoops spotted the two at events having a good time with a lot of PDA. They were rumoured to be dating for sometime before everything stopped with non of the parties talking about the relationship. On hearing about the engagement, William must be disappointed.
Speaking about her engagement over the weekend, Flavia Tumusiime who has been rumoured to be dating few TV star Andrew Kabura said that it was a surprise that she loved. 'It was a nice surprise. I will be honest, I hate surprises because I never know how to react. I was dumb founded. I kept quiet for a while. I did cry but am looking forward to it,' she said on Live TV. Congratulations Flavia.
(Visited 1,703 time, 1 visit today)
VIDEO: Mary Bata donates to fans

BigEyeUg Team
Musician Mary Bata unleashed her philanthropic side when she visited Katanga slum and gave out several items to the dwellers. The new mother who was blessed with a child recently, gave out maize flour among other things to the less fortunate.
'When I remember where I have come from, I want to come back and give back to people. That is why I am here today,' she said.
(Visited 1,703 time, 1 visit today)
Flavia Tumusiime: I cried when he proposed to me

BigEyeUg Team
Today we woke up to news of Flavia Tumusiime's engagement.
The TV star who has taken her time before landing on the right guy had many talking for years about her relationship status. Today, she broke the news that she was proposed to by her man over the weekend and it was a very beautiful moment.
Flavia broke the news on NTV Uganda's Morning @NTV show where co-host Malaa couldn't believe what she was hearing. She got off her seat and gave Flavia a big hug to congratulate her. Flavia who has been rumored to be dating fellow TV star Andrew Kabuura for months, said that she cried when he pulled out the ring and propsed to her.
'I hate surprises because I usually don't know how to react to them but this was a good one. I cried when he pulled out the ring,' she said.
We'd like to congratulate Flavia upon her engagement. We will keep you posted.
(Visited 1,703 time, 1 visit today)