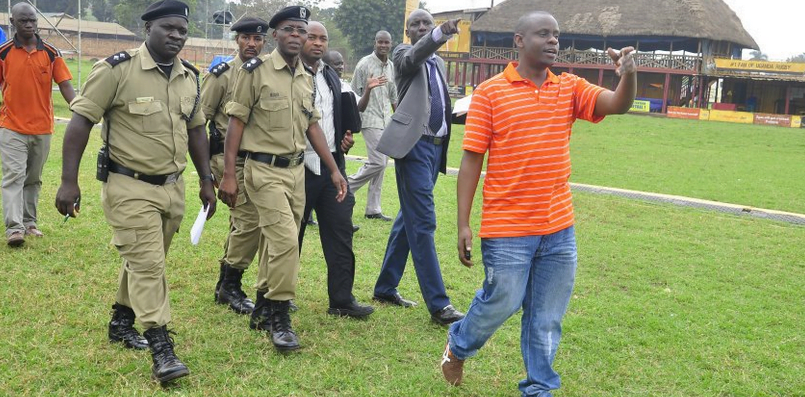 By Dixon Bond Okello
I have handled events security in Uganda for the last nine years and can speak with a lot of authority and confidence that the following are the right guys to deal with for the success of any top event in the country.
1. Event Promoters: I have dealt with all top promoters in Uganda and can confidently confirm that only Balaam Barugahara, Alibhai, Buzz events and Joseph Masembe have what it takes to have a competent working team on board and organize a top international event.
2. Stage and Sound: Only Silk Events, Events Warehouse, Vibes production and Dr.Mich's company have the capacity to handle an international event. Fenon events failed the test when they messed up the Club Mega Fest at Namboole stadium and the Busy signal concert at the Lugogo Cricket Oval.

3. Emcees: For international events, Salvado, Andrew Kabuura, Val Okecho, Gaetano and Mc Kats would make you proud.
4. Deejays: Apeman, Dj Roja, Dj Steward and Nimrod are highly recommended.
5. Ticketing and access control: Balaam beats them all. Eliz Tushabe of SMS 1 and Masembe of Mase consultants would be the other options.
6. Events Security: You all know who runs the industry (Dixon Bond Okello). David Katana of the Uganda Peace Cops has also done a lot.
7. Radio and TV: Galaxy FM , KFM, Capital FM, Sanyu FM, NBS TV, Bukedde TV and NTV.
8. Stage manager: Jona, the director of Laftaz comedy lounge, Sams Kaggwa, Emna Carlos Mulundo, Jenkins Mukasa and 'the big machine' Chonsor Kateregga, would make sure the program runs on time.
This is my opinion and you are entitled to yours.
(Visited 692 time, 1 visit today)