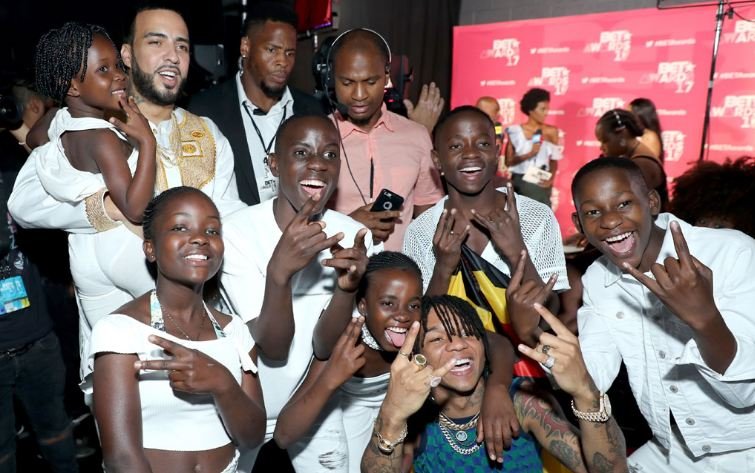 Triplets Ghetto Kids are finally back home.
The young dancers who have been in USA for close to two months returned home on Thursday and were welcomed at the airport by ecstatic fans and well-wishers.
Ghetto Kids could not hide their excitement at finally being back home safely as they revealed that they had an unforgettable experience in the US.
The dancers were flown to the US by American musician French Montana in late June ahead of the BET Awards ceremony, and thereafter headed on tour with the rapper. This came after they appeared in his video, "Unforgettable" which was shot in Uganda.
During their stay in USA,  they performed at the BET Awards, popular American TV show, "The Tonight Show" hosted by Jimmy Fallon on NBC and also the Teen Choice Awards among others.
Staff Writer
(Visited 664 time, 1 visit today)