FULL LIST: 2017 BUZZ Teeniez Awards Nominees Unveiled

Here is the complete list of the Buzz Teenz Awards 2017.
Teeniez Male Artist
1. Ceaserous
2. Ykee Benda
3. Nutty Neithan
4. MUN G
Teeniez Female Artist
1. Fille
2. Irene Ntale
3. Nwagi Winnie
4. Sheebah
Teeniez Wickedest Dj
1. DJ Ali Breezy
2. DJ Slick Stuart & DJ Roja
3. DJ Mark
4. DJ Crim
Teeniez Gospel Artist/Group
1. Coopy Bly
2. Daisy Ejang
3. Exodus
4. Levixone
5. Ruyonga
Teeniez Flyest Video
1. Kisasi Kimu – Sheebah
2. Dangerous – Ceaserous
3. The way – Sheebah
4. Pull Up – Kent ft Flosso
Teeniez Hottest Riddim
1. Big Bumpa – Mun G & Kemishan
2. Dangerous – Ceaserous
3. Eva – Ykee Benda
4. Farmer RMX – YKee Benda ft Sheebah
Teeniez Gospel Song
1. DNA – Baby Gloria ft. Ruyonga
2. Nnyinimu – Exodus
3. Ani – Levixone
Teeniez Hottest Collabo
1. Big Bumpa – Mun G & Kemishan
2. Eva – Ykee benda ft Dj Roja & Sleek Stuart
3. Farmer RMX – Ykee Benda & Sheebah
4. What Did U do? – Fille and Nutty Neithan
Teeniez Hottest Hip-Hop Song
1. Yes/No – Fefe Busi
2. Rider – Navio
3. Mudaala -Aethan Music Ft Keko,Tucker HD,JB
4. Day Ones – Flex D'Paper Ft Navio & Martha Smallz
Teeniez Beat Maker
1. Diggy Baur
2. Big Nash
3. Nessim
4. The Wizzy
Teeniez Hood Rapper
1. Ruyonga
2. Da Agent
3. Fefe Busi
4. Navio
Teeniez Breakout Artist
1. Ceaserous
2. Da Agent
3. Ykee Benda
4. Fic Fameica
Teeniez Songwriter
1. Yesse Oman Rafiki
2. Ray Signature
3. Ykee Benda
4. A PASS
Teeniez Hottest Comedian
1. Anne Kansiime
2. Madrat & Chiko
3. Mariachi
4. Salvador
Teeniez Dancehall Artist/Group
1. Beenie Gunter
2. Nutty Neithan
3. Sheebah
4. Vampino
5. Ziza Bafana
Teeniez Celebrity Stylist
1. Abryanz
2. Slyvia Owori
3. Phiona Kirabo
4. Tazbone
5. Chuck Teeniez
Hottest Radio Personality
1. Denzel
2. Flavia Tumusiime
3. Mr Mosh
4. Siima
Teeniez Funkiest Fm Station
1. XFM
2. CAPITAL FM
3. GALAXY
4. HOT 100
Teeniez Teen Tv Show Presenter
1. Crystal Panda
2. Douglas Lwanga
3. Humphrey Wampula
4. Tina fierce
TEENIEZ TV SHOW
1. Scoop on Scoop
2. T Nation
3. Teen City
4. The Beat Teeniez
Hottest Tv Personality
1. Anita Fabiola
2. Crystal Panda
3. Douglas Lwanga
4. Flavia Tumusiime
Teeniez Tv Station
1. NTV
2. NBS TV
3. UBC MAGIC
4. URBAN TV
School Categories
TEENIEZ MALE TEAM
1. Namilyango Rugby Team
2. Kakungulu S.S Hockey Team
3. Kibuli S.S Football Team
4. St. Mary's Kitende Football Team
Teeniez Female Team
1. Kakungulu S.S Hockey Team
2. St. Mary's Kitende Basketball Team
3. Kawempe Muslim S.S Football Team
4. St. Mary's Kitende Netball Team
Teeniez Male Sports Personality
1. Ivan Muwhezi – Buddo S.S
2. Allan Okello – Kibuli S.S.
3.Shafiq Muleme – Kakungulu Memorial
4. Pius Wanji – St Marys Kitende
Teeniez Female Sports Personality
1. Joan Nampungu – St. Mary's Kitende
2. Alum Fiddy – Kakungulu S.S
3. Nabbosa Mayimuna – Nabisunsa
4. Hasfa Nassuna – Kawempe Muslim Hivos Awards
Teeniez Prefered Icon Of Freedom Of Expression
1. Bobi Wine
2. Humphrey Nabimanya
3. Tamale Mirundi
Teeniez Cool Political Leader
1. Gerald Karuhanga
2. Allan Sewanyana
3. Jennifer Musisi
4. Rebecca Kadaga
Staff Writer
(Visited 1 time, 1 visit today)
ABS sinks further as famous Kalondozi presenter Aisha throws in towel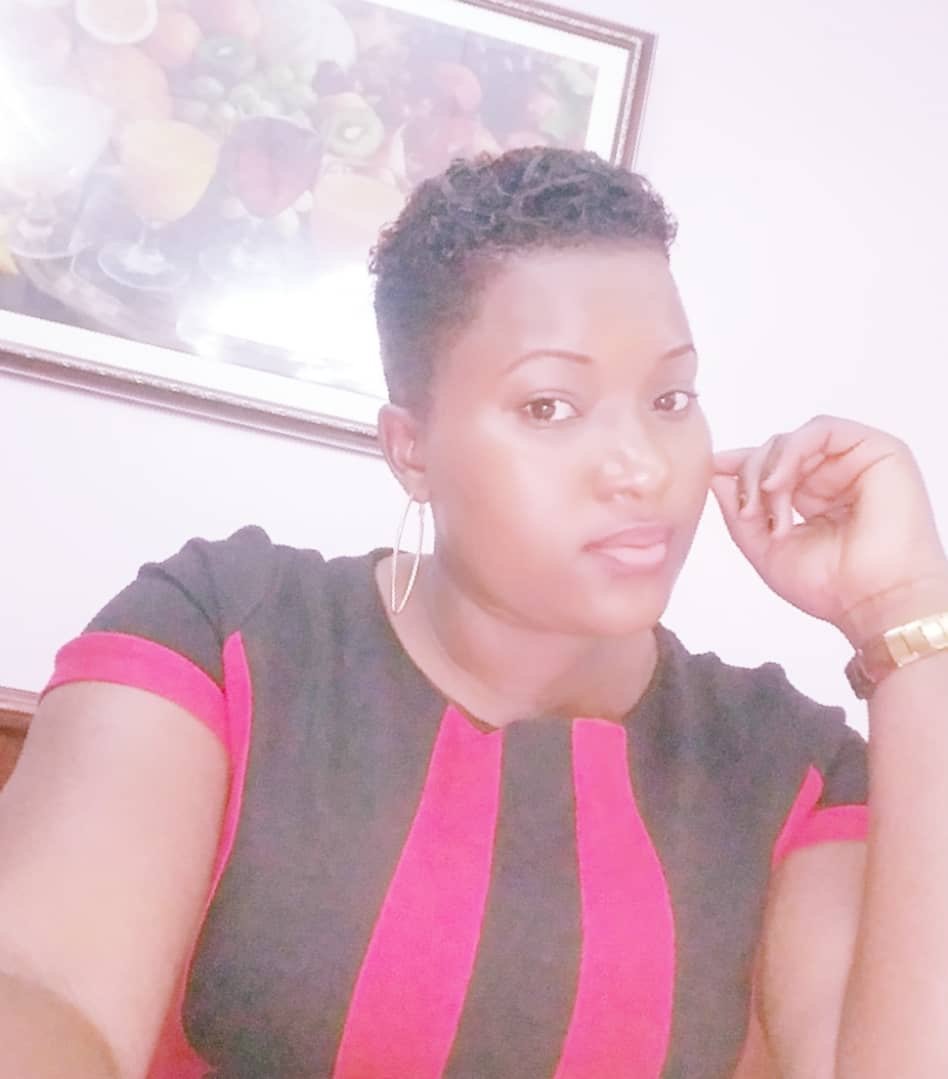 By Stuart G-Khast
As Kawaala based TV station woes continue after her owner and CEO Pastor Yiga flee the church and country, the TV station has over time left the station staff in search of better opportunities. After presenter Peace Tattoo left the station, another celebrated presenter has left.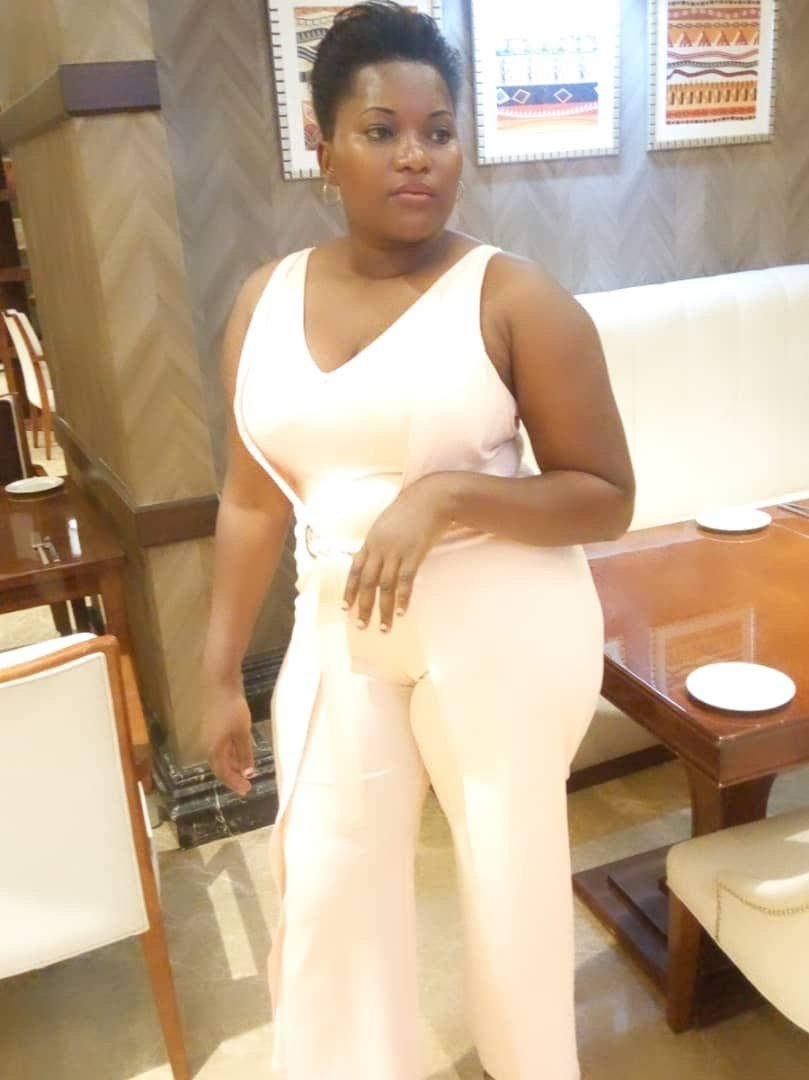 Your favourite program presenter of the much loved Kalondozi Aisha Naluyija has thrown in the towel and moved to a rival station. Aisha was one of the favourite presenters and closest to pastor Yiga. Her departure from the station has left the station staff demoralized according to sources.
Just like Peace Tattoo, Aisha has joined Moon TV. Word coming through is that there is a worrying resignation trend at the station and that it may be more in few months after her proprietor left.
(Visited 1 time, 1 visit today)
Bobi Wine's "Kyarenga" voted best song of 2018

By Our Reporter
Ugandan music grew in leaps and bounds in 2018 with new artists emerging as stars and owning the music scene, and the old hit makers doing their best to keep churning out good music. Last Friday, the Bell Jamz 2018 Countdown was held, bringing together various professionals in the music industry, from artists to music producers, song writers, DJ's, media and many more to count down the top 20 people's choice of the best Ugandan hits of 2018.
The event was a big celebration of Ugandan music attracting a huge attendance of music enthusiasts who came to meet the people behind the music we all enjoy. Some of the notable artists in attendance included Vinka, Lydia Jasmine, John Blaq, Feffe Busi, The Mith, to mention but a few.
Speaking at the event, Bell Lager Brand Manager, Francis Kirabira said the top 20 songs were generated through an online poll that encouraged the public to select what they believe were their favorite 2018 songs.
"The 2018 Bell Jamz Countdown is essentially about recognizing that there was great music put out by artists, song writers, producers and the various professionals who put their minds together to give us the hits that we enjoy. It is a celebration to appreciate all the good Ugandan music that came out in the year 2018 and bring us all together to celebrate Ugandan music talent," he added.
The event kicked off by counting down the songs from 20 to 1. Bobi Wine's Kyarenga was voted by the people as the best song of 2018, with Mateeka by Jose Chameleone and Mataala by Winnie Nwagi coming in as second and third choice respectively.
Here's the full list:
20. Romance – Toniks
19. Bankuza – Chosen Becky
18. Bad Energy – DJ  Ciza ft. Cosign
17. Mpa love – King Saha & Weasel
16. Sconto – Fik Fameica
15. Mummy – A Pass
14. Sabula – Fille
13. Olina Work – Beenie Gunter
12. Born to win – Fik Fameica
11. Chips na ketch up – Vinka
10. Twazikoze – Hit Nature
9. Very Well – Slick Stuart and Roja ft. King Saha
8. You and me – Lydia Jazmine
7. Tukwatagane – John Blaq
6. Turn the replay – Levixone
5. Wankona – Sheebah
4. Biri Biri – King Saha
3. Mataala – Winnie Nwagi
2. Mateeka – Jose Chameleone
1. Kyarenga – Bobi Wine
(Visited 1 time, 1 visit today)
Anita Fabiola Sells Calendars to Raise School Fees For Orphans

Media personality Anita Fabiola came out a week ago and announced the selling off of her own personalized 2019 Calendars with her own photos and motivational quotes but now reports reaching us indicate that she has registered a massive sell out.
Even though the Calendars are being sold at a whooping fee of UGx40,000, it being that she is selling them for a Charity cause, the NBS TV Katch Up host has registered a massive sale hence generating income for the "Fab Girls Foundation."
The calendar is the beginning of Anita Fabiola merchandising her brand and being an entrepreneur as all proceeds are going to supporting Her NGO,the "Fab Girls Foundation" which looks at creating awareness for issues like stopping Gender based Violence.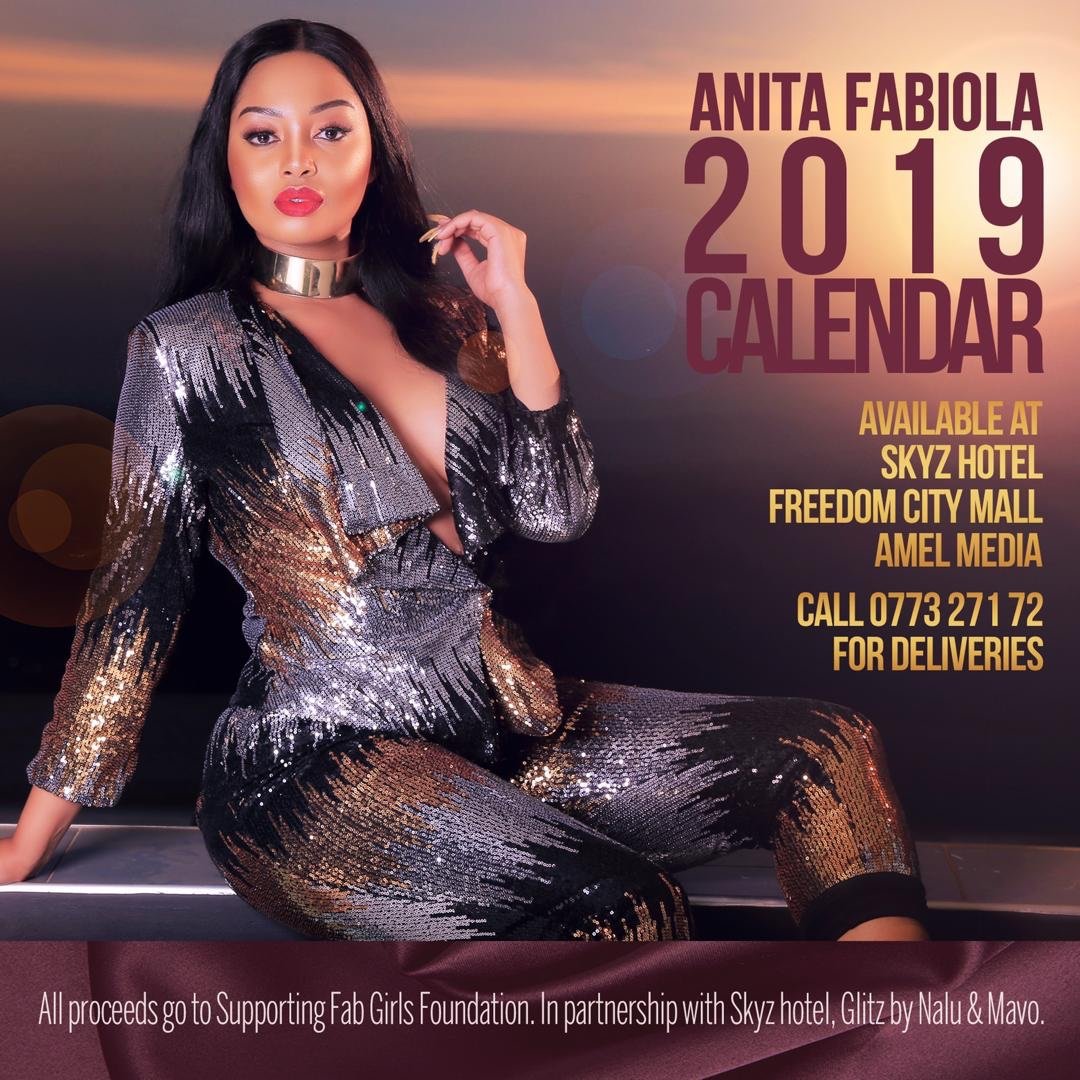 The culture of celebrities branding things to raise money for foundations was seen among international celebrities but now Fabiola is the first Ugandan celebrity to capitalize on this gesture.
To reach this goal, Fabiola partnered with Naguru Skyz Hotel, Golden Tulip and Glitz by Nalu to work on this amazing project.
(Visited 1 time, 1 visit today)