FULL LIST: 2017 BUZZ Teeniez Awards Nominees Unveiled

Here is the complete list of the Buzz Teenz Awards 2017.
Teeniez Male Artist
1. Ceaserous
2. Ykee Benda
3. Nutty Neithan
4. MUN G
Teeniez Female Artist
1. Fille
2. Irene Ntale
3. Nwagi Winnie
4. Sheebah
Teeniez Wickedest Dj
1. DJ Ali Breezy
2. DJ Slick Stuart & DJ Roja
3. DJ Mark
4. DJ Crim
Teeniez Gospel Artist/Group
1. Coopy Bly
2. Daisy Ejang
3. Exodus
4. Levixone
5. Ruyonga
Teeniez Flyest Video
1. Kisasi Kimu – Sheebah
2. Dangerous – Ceaserous
3. The way – Sheebah
4. Pull Up – Kent ft Flosso
Teeniez Hottest Riddim
1. Big Bumpa – Mun G & Kemishan
2. Dangerous – Ceaserous
3. Eva – Ykee Benda
4. Farmer RMX – YKee Benda ft Sheebah
Teeniez Gospel Song
1. DNA – Baby Gloria ft. Ruyonga
2. Nnyinimu – Exodus
3. Ani – Levixone
Teeniez Hottest Collabo
1. Big Bumpa – Mun G & Kemishan
2. Eva – Ykee benda ft Dj Roja & Sleek Stuart
3. Farmer RMX – Ykee Benda & Sheebah
4. What Did U do? – Fille and Nutty Neithan
Teeniez Hottest Hip-Hop Song
1. Yes/No – Fefe Busi
2. Rider – Navio
3. Mudaala -Aethan Music Ft Keko,Tucker HD,JB
4. Day Ones – Flex D'Paper Ft Navio & Martha Smallz
Teeniez Beat Maker
1. Diggy Baur
2. Big Nash
3. Nessim
4. The Wizzy
Teeniez Hood Rapper
1. Ruyonga
2. Da Agent
3. Fefe Busi
4. Navio
Teeniez Breakout Artist
1. Ceaserous
2. Da Agent
3. Ykee Benda
4. Fic Fameica
Teeniez Songwriter
1. Yesse Oman Rafiki
2. Ray Signature
3. Ykee Benda
4. A PASS
Teeniez Hottest Comedian
1. Anne Kansiime
2. Madrat & Chiko
3. Mariachi
4. Salvador
Teeniez Dancehall Artist/Group
1. Beenie Gunter
2. Nutty Neithan
3. Sheebah
4. Vampino
5. Ziza Bafana
Teeniez Celebrity Stylist
1. Abryanz
2. Slyvia Owori
3. Phiona Kirabo
4. Tazbone
5. Chuck Teeniez
Hottest Radio Personality
1. Denzel
2. Flavia Tumusiime
3. Mr Mosh
4. Siima
Teeniez Funkiest Fm Station
1. XFM
2. CAPITAL FM
3. GALAXY
4. HOT 100
Teeniez Teen Tv Show Presenter
1. Crystal Panda
2. Douglas Lwanga
3. Humphrey Wampula
4. Tina fierce
TEENIEZ TV SHOW
1. Scoop on Scoop
2. T Nation
3. Teen City
4. The Beat Teeniez
Hottest Tv Personality
1. Anita Fabiola
2. Crystal Panda
3. Douglas Lwanga
4. Flavia Tumusiime
Teeniez Tv Station
1. NTV
2. NBS TV
3. UBC MAGIC
4. URBAN TV
School Categories
TEENIEZ MALE TEAM
1. Namilyango Rugby Team
2. Kakungulu S.S Hockey Team
3. Kibuli S.S Football Team
4. St. Mary's Kitende Football Team
Teeniez Female Team
1. Kakungulu S.S Hockey Team
2. St. Mary's Kitende Basketball Team
3. Kawempe Muslim S.S Football Team
4. St. Mary's Kitende Netball Team
Teeniez Male Sports Personality
1. Ivan Muwhezi – Buddo S.S
2. Allan Okello – Kibuli S.S.
3.Shafiq Muleme – Kakungulu Memorial
4. Pius Wanji – St Marys Kitende
Teeniez Female Sports Personality
1. Joan Nampungu – St. Mary's Kitende
2. Alum Fiddy – Kakungulu S.S
3. Nabbosa Mayimuna – Nabisunsa
4. Hasfa Nassuna – Kawempe Muslim Hivos Awards
Teeniez Prefered Icon Of Freedom Of Expression
1. Bobi Wine
2. Humphrey Nabimanya
3. Tamale Mirundi
Teeniez Cool Political Leader
1. Gerald Karuhanga
2. Allan Sewanyana
3. Jennifer Musisi
4. Rebecca Kadaga
Staff Writer
(Visited 1 time, 1 visit today)
Beenie Gunter strikes again in double releases

Gun Talk singer Beenie Gunter seems to habe started a new serie of his career. Going by his new momentum, the singer is on a music release rampage. Beenie Gunter has released two songs and also pledges that will be his way of releaseing music "Double release"
Beenie Gunter in his two releases has a single and a collabo featuring Lydia Jazmine. In No Letting go is another of the song song where fellow singer Jazmine is featured while Oliwa Dala is a solo project.
Both projects are doing well and enjoying massive play. Talking to the singer, he said "Been working on this for years and I am ready to go now. Both videos will be shot next week"
(Visited 1 time, 1 visit today)
Breaking: Bobi Wine's Show Cancelled! Go Sing for Americans!

By Staff Writer
Bobi Wine's Busabala concert has been cancelled. The police says Bobi Wine has failed to meet the requirements.
Subsequent shows of Bobi Wine have also been called off until such a time when police is certain that all demands have been met.
Bobi posted minutes ago saying;
"We have just received this letter from the Uganda Police Force stopping all our scheduled music shows – including the one scheduled for tomorrow at One Love Beach, Busabala. They have been playing ping-pong games for over a month since we wrote to them. Three days ago, they wrote back to us giving us a litany of requirements. We invested huge sums of money to meet their demands, some of which were unreasonable. This was in addition to what we have invested in advertising and preparing the show. I think they thought we would fail to meet them. When we did and submitted them, the responsible officers started hiding themselves from us! Last night, they intercepted the trucks which were carrying the machines for the show. Today, this is the letter they gave to us- no show. Please remember, all other artistes are not required to fulfill any of these requirements and their shows have not been stopped. This brings the total number of our blocked concerts across the country to 124 since October, 2017.
We shall not sit and watch as our rights continue to be violated. WE SHALL RESIST THIS IMPUNITY."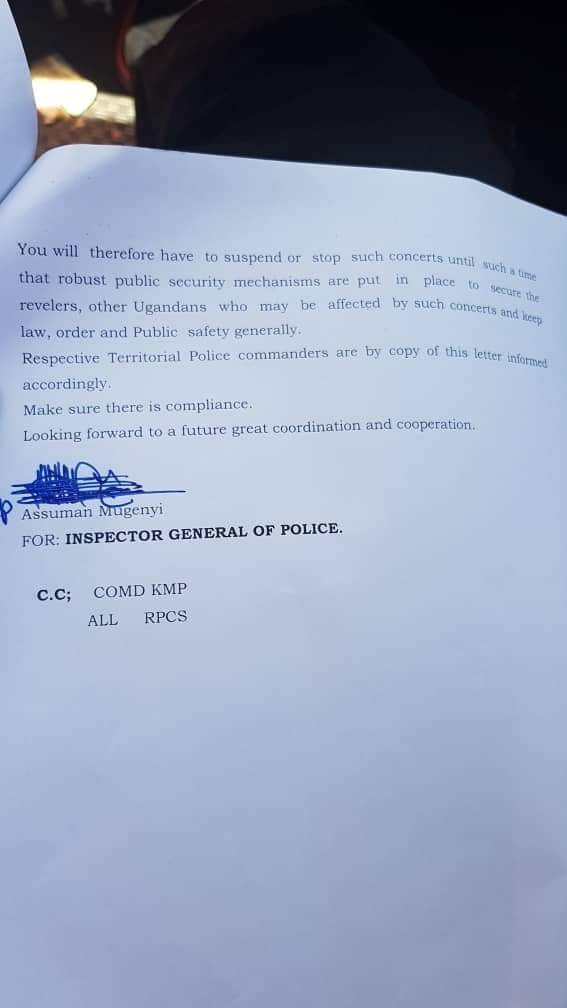 (Visited 1 time, 1 visit today)
Sheilah Gashumba Shifts to Exo Lounge; Promises To Make It The Best

By Staff Writer
Forbes Billionaire Sheilah Gashumba has now shifted her clout to Exo Lounge in Industrial area.
Gashumba wants to make Exo Lounge bigger than La Paronis as a way of teaching them a lesson.
As La Paronis continues to diss Gashumba, she is going to make Exo Lounge the ultimate hangout spot in Kampala.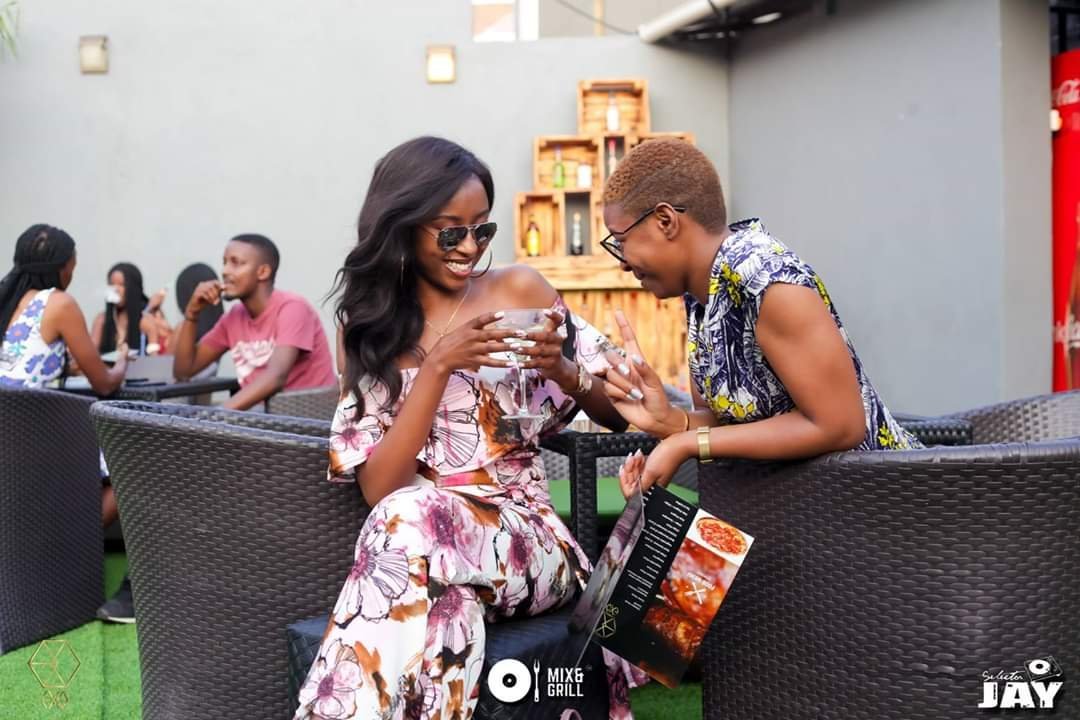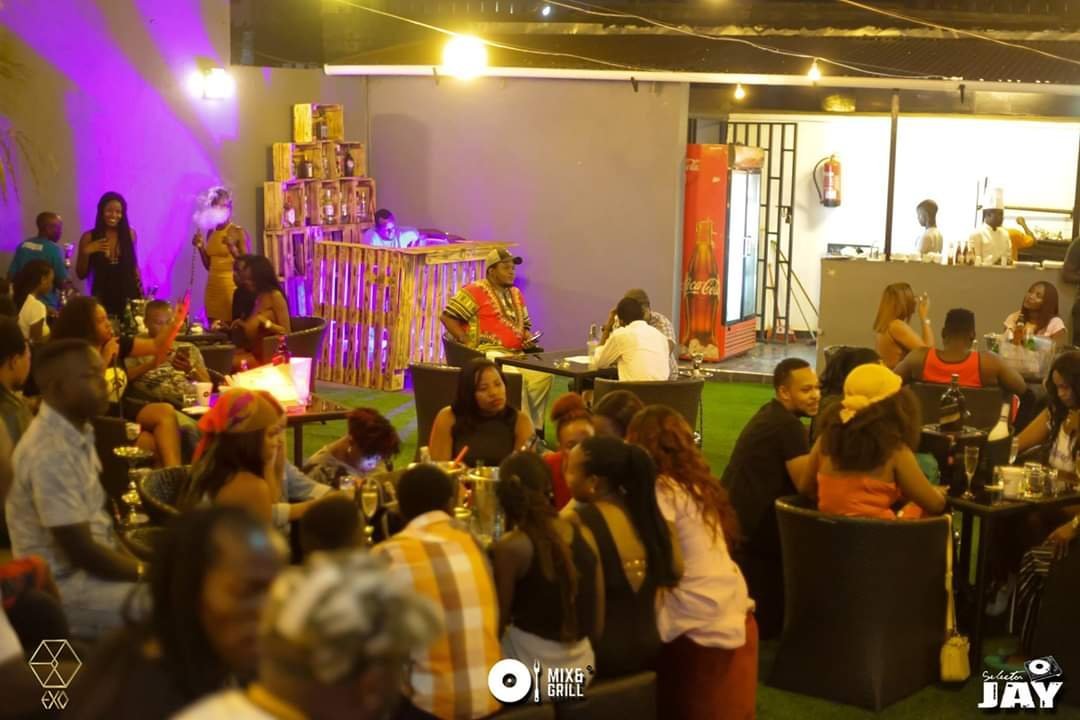 W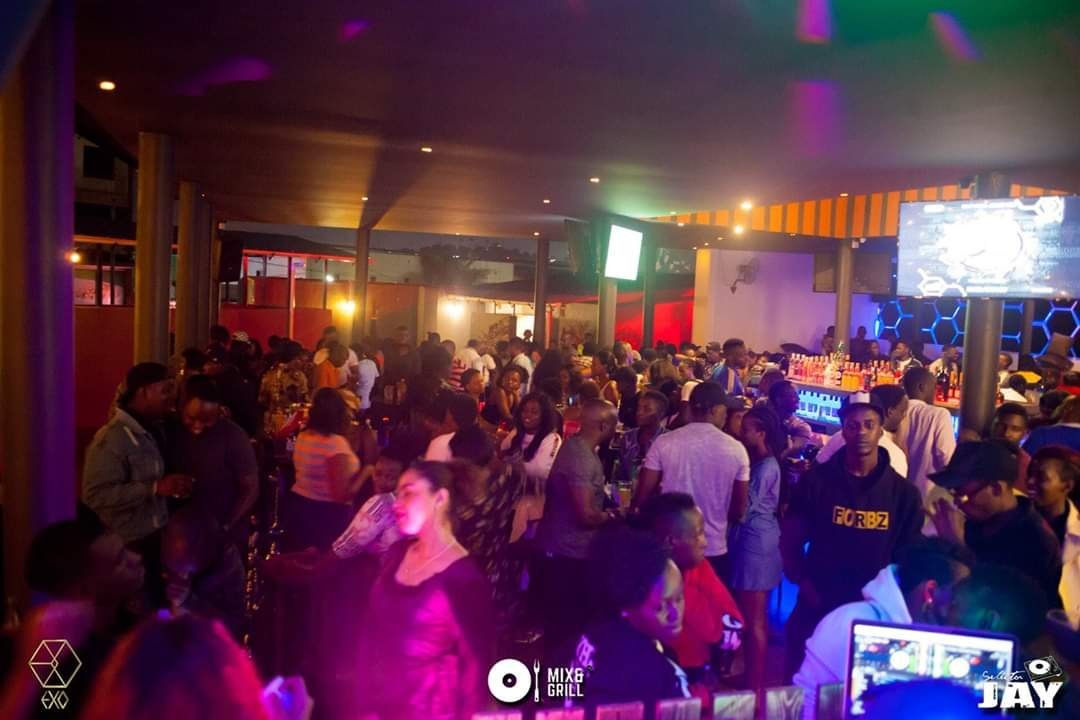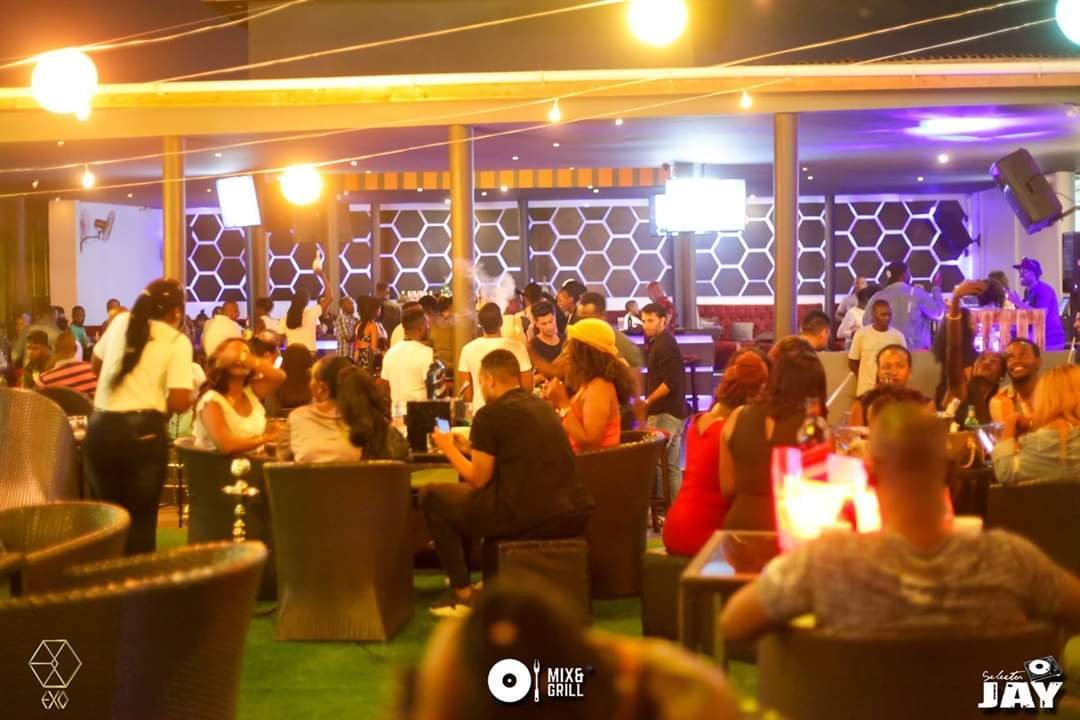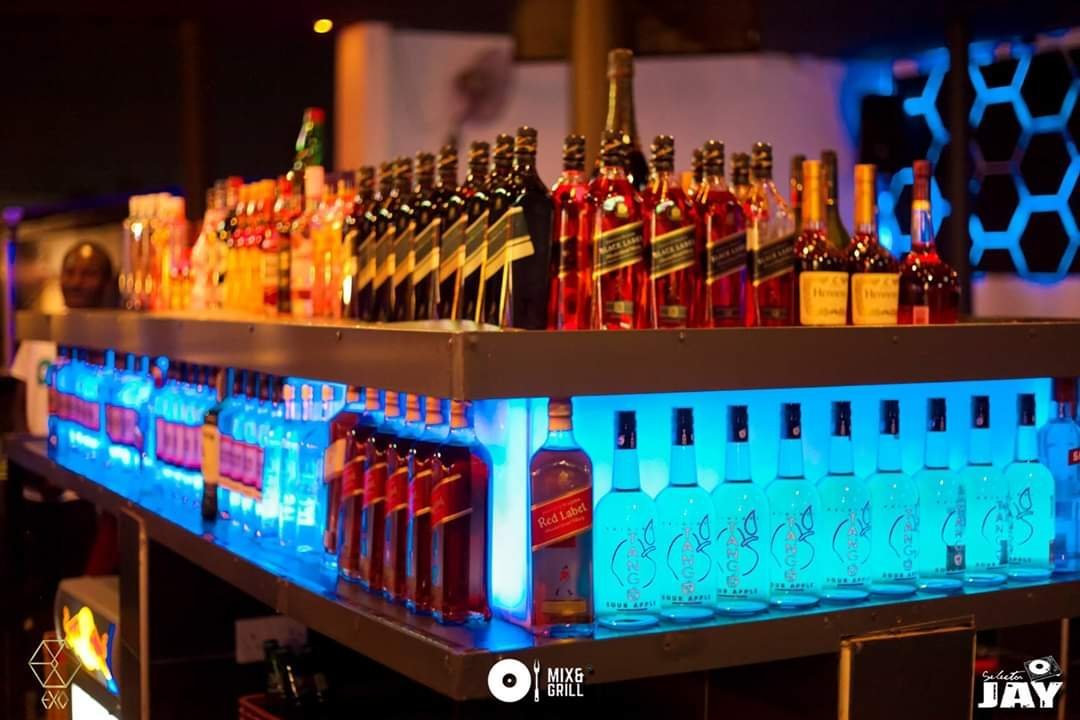 e now hear La Paronis is looking for a way to make peace with this God's Plan's daily food and save the situation
(Visited 1 time, 1 visit today)