FULL LIST: 2017 BUZZ Teeniez Awards Nominees Unveiled

Here is the complete list of the Buzz Teenz Awards 2017.
Teeniez Male Artist
1. Ceaserous
2. Ykee Benda
3. Nutty Neithan
4. MUN G
Teeniez Female Artist
1. Fille
2. Irene Ntale
3. Nwagi Winnie
4. Sheebah
Teeniez Wickedest Dj
1. DJ Ali Breezy
2. DJ Slick Stuart & DJ Roja
3. DJ Mark
4. DJ Crim
Teeniez Gospel Artist/Group
1. Coopy Bly
2. Daisy Ejang
3. Exodus
4. Levixone
5. Ruyonga
Teeniez Flyest Video
1. Kisasi Kimu – Sheebah
2. Dangerous – Ceaserous
3. The way – Sheebah
4. Pull Up – Kent ft Flosso
Teeniez Hottest Riddim
1. Big Bumpa – Mun G & Kemishan
2. Dangerous – Ceaserous
3. Eva – Ykee Benda
4. Farmer RMX – YKee Benda ft Sheebah
Teeniez Gospel Song
1. DNA – Baby Gloria ft. Ruyonga
2. Nnyinimu – Exodus
3. Ani – Levixone
Teeniez Hottest Collabo
1. Big Bumpa – Mun G & Kemishan
2. Eva – Ykee benda ft Dj Roja & Sleek Stuart
3. Farmer RMX – Ykee Benda & Sheebah
4. What Did U do? – Fille and Nutty Neithan
Teeniez Hottest Hip-Hop Song
1. Yes/No – Fefe Busi
2. Rider – Navio
3. Mudaala -Aethan Music Ft Keko,Tucker HD,JB
4. Day Ones – Flex D'Paper Ft Navio & Martha Smallz
Teeniez Beat Maker
1. Diggy Baur
2. Big Nash
3. Nessim
4. The Wizzy
Teeniez Hood Rapper
1. Ruyonga
2. Da Agent
3. Fefe Busi
4. Navio
Teeniez Breakout Artist
1. Ceaserous
2. Da Agent
3. Ykee Benda
4. Fic Fameica
Teeniez Songwriter
1. Yesse Oman Rafiki
2. Ray Signature
3. Ykee Benda
4. A PASS
Teeniez Hottest Comedian
1. Anne Kansiime
2. Madrat & Chiko
3. Mariachi
4. Salvador
Teeniez Dancehall Artist/Group
1. Beenie Gunter
2. Nutty Neithan
3. Sheebah
4. Vampino
5. Ziza Bafana
Teeniez Celebrity Stylist
1. Abryanz
2. Slyvia Owori
3. Phiona Kirabo
4. Tazbone
5. Chuck Teeniez
Hottest Radio Personality
1. Denzel
2. Flavia Tumusiime
3. Mr Mosh
4. Siima
Teeniez Funkiest Fm Station
1. XFM
2. CAPITAL FM
3. GALAXY
4. HOT 100
Teeniez Teen Tv Show Presenter
1. Crystal Panda
2. Douglas Lwanga
3. Humphrey Wampula
4. Tina fierce
TEENIEZ TV SHOW
1. Scoop on Scoop
2. T Nation
3. Teen City
4. The Beat Teeniez
Hottest Tv Personality
1. Anita Fabiola
2. Crystal Panda
3. Douglas Lwanga
4. Flavia Tumusiime
Teeniez Tv Station
1. NTV
2. NBS TV
3. UBC MAGIC
4. URBAN TV
School Categories
TEENIEZ MALE TEAM
1. Namilyango Rugby Team
2. Kakungulu S.S Hockey Team
3. Kibuli S.S Football Team
4. St. Mary's Kitende Football Team
Teeniez Female Team
1. Kakungulu S.S Hockey Team
2. St. Mary's Kitende Basketball Team
3. Kawempe Muslim S.S Football Team
4. St. Mary's Kitende Netball Team
Teeniez Male Sports Personality
1. Ivan Muwhezi – Buddo S.S
2. Allan Okello – Kibuli S.S.
3.Shafiq Muleme – Kakungulu Memorial
4. Pius Wanji – St Marys Kitende
Teeniez Female Sports Personality
1. Joan Nampungu – St. Mary's Kitende
2. Alum Fiddy – Kakungulu S.S
3. Nabbosa Mayimuna – Nabisunsa
4. Hasfa Nassuna – Kawempe Muslim Hivos Awards
Teeniez Prefered Icon Of Freedom Of Expression
1. Bobi Wine
2. Humphrey Nabimanya
3. Tamale Mirundi
Teeniez Cool Political Leader
1. Gerald Karuhanga
2. Allan Sewanyana
3. Jennifer Musisi
4. Rebecca Kadaga
Staff Writer
(Visited 717 time, 1 visit today)
Famous Ugandan Prophet Launching Return Flights To Heaven For UGX 5 Million

By Our Reporter
A famous Ugandan Prophet who's been to heaven a number of times has some big news for his followers. Apparently he's succeeded in convincing God to allow him transport other people to heaven for a few.
These will be the first of their kind return flights in the world. "Last time I was in heaven, I requested him to allow me to be coming with some of you. The good news is, Papa God said yes," the Prophet told his followers in the areas of Lugogo.
The big deal is, tickets on Air Heaven will cost UGX 5 million and they are on a first come, first serve. But from what we have heard, a number of the followers have booked out the flights. One of the ardent followers told BigEye.ug; "I always prayed for a chance to see Heaven. Thank God for the prophet, now I can fly there at least twice a year and speak to God and Jesus face to face, then swim with the angels in the afternoon."
We shall keep you updated about the flight schedules
(Visited 717 time, 1 visit today)
Photos: Mr. Eazi thrills fans at album listening party

By Our Reporter
It was a fun filled experience for Kampala fans of popular Nigerian artiste Mr. Eazi, as he on Thursday night, treated them to a wonderful listening party for his third studio album tilted 'Lagos to London'.
The exclusive listening party which was held at Cayenne bar in Bukoto was hosted by Smirnoff Vodka, which is also promoting his album.
The unique music experience gave fans a special opportunity to listen to the new album with Mr. Eazi as well as be treated to a special performance by the artist.
He performed songs like Pour Me Water and Property as well as collaborations with artists such as Simi, Burna Boy, Chronixx and Maleek Berry.
Mr. Eazi also announced the launch of his emPawa Program, meant to empower Africa's young and undiscovered music talent to global success. The accelerator program will empower 100 African musicians annually drawing from a USD300,000 fund.
Here are some photos from the party.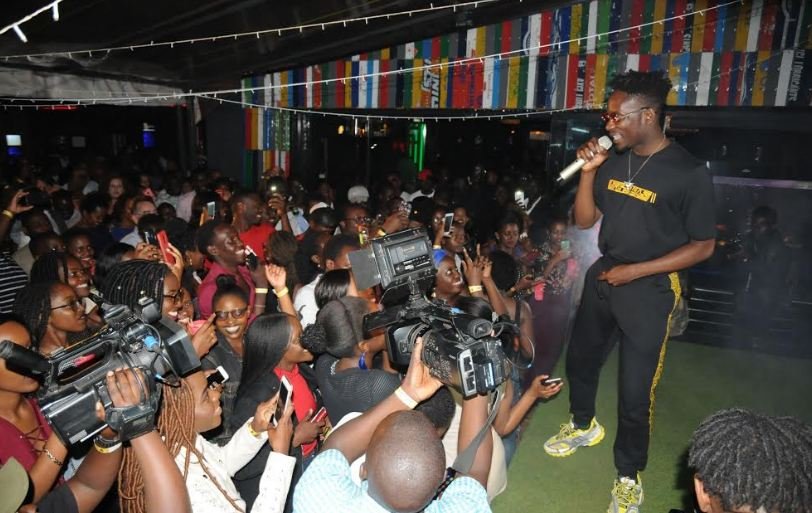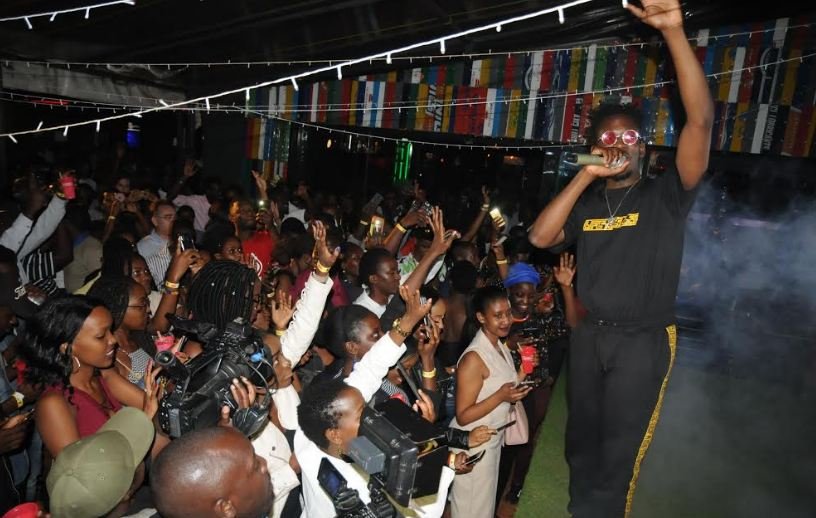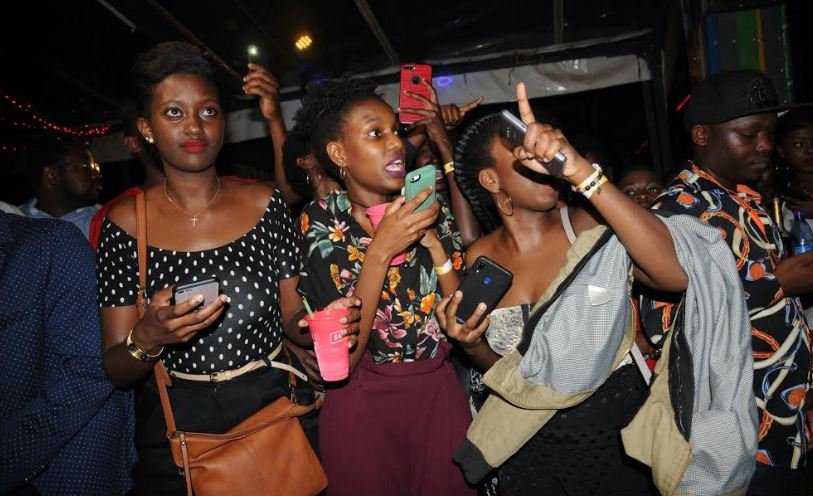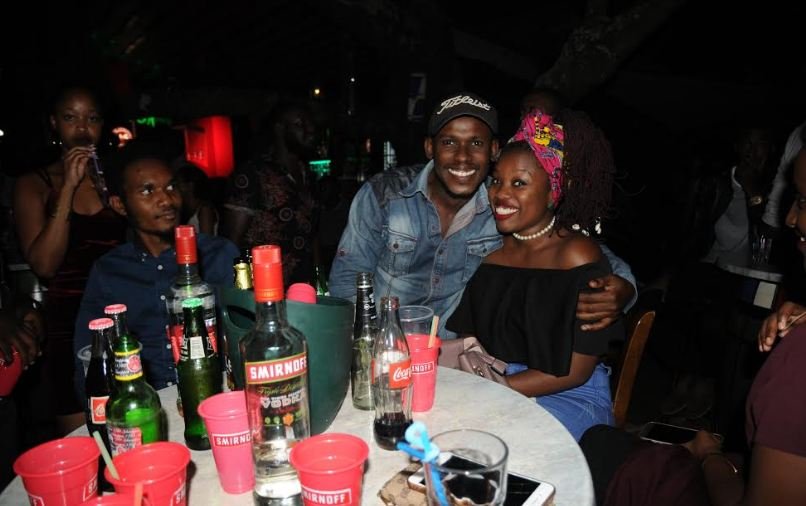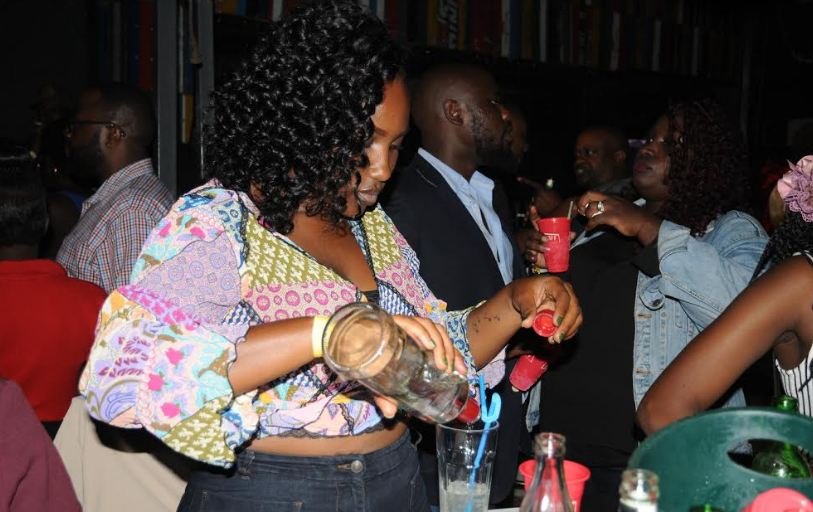 (Visited 717 time, 1 visit today)
Buzz Leavers Rock party returns

The annual Buzz Leavers Rock fiesta is back. The Mountain Dew sponsored event is an end of year grand teen party hosted at the Garden City rooftop. It attracts scores of teens who converge to indulge in unbridled fun as they celebrate the end of yet another academic year.
According to Buzz Events' Julius Kyazze, the event will feature extreme sport activities like wall climbing and power raisers among others.  There will also be crazy DJ mashups all day.
"Buzz Leavers Rock is the way to kick off stress, kick start the long holidays and also meet up with friends," he added.
The preparations are already underway. Slated for Saturday, December 8th, the party will be on 3 floors. Gates open at 10am and entrance is only 5k which comes with a complimentary drink.
Staff Writer
(Visited 717 time, 1 visit today)