Free Entry at the National Cross Country

Jinja Town and the surrounding community have been provided yet another rare opportunity to watch the country's world stars in action at the National Cross Country Championships due this weekend, Saturday February 10, 2018 at the Jinja Central Division Recreation Park.J
The Uganda Athletics Federation (UAF) in conjunction with main sponsors MTN (U) Ltd have also offered the general public free entrance to the park to watch the competition as a corporate social responsibility and also to thank the public who thronged Kololo Independence Grounds massively to support Uganda team during the 2017 World Cross Country Championships.
Because of the value UAF attached to the world event, Jinja was honored and overwhelmingly voted to host the 2018 National Cross Country Championship, a major event on the UAF calendar. The stage is already set for the championships which UAF will use to select the national cross country team to represent Uganda at the 5th edition of the Africa Cross Country Championships due March 17, 2018 in Algeria.
The competition scene is expected to be electric like last year for the World but this time fighting for national colours and slots for Africa continental championship.
Uganda's top distance runners led by Olympic marathon Champion Stephen Kiprotich, Commonwealth Games double gold medalist Moses Kipsiro, World Championship silver medalist Joshua Cheptegei, World Junior Cross Country Champion, Jacob Kiplimo, World University Games golden girl, Dorcus Ajok, National Cross Country defending champions Mercyline Chelangat and Peruth Chemutai, among others will be in action at the Jinja National Cross Country Championships.
Also in action will several World Mountain race stars like Fred Musobo, Stella Chesang, Robert Chemonges, Victor Kiplagat and others.
NATIONAL CROSS COUNTRY CHAMPIONSHIPS 2017
RESULTS AT KOLOLO
Senior Men (10km)
1 Joshua Cheptegei 29:02
2 Phillip Kipyeko 29:24
3 Abdallah Kibet Mande 29:40
4 Timothy Toroitich 29:42
5 Stephen Kiprotich 29:46
6 Stephen Kiisa 29:53
7 Fred Musobo 29:55
8 Mande Bushendich 30:04
9 Peter Kibet 30:13
10 Filex Chemonges 30:18
Senior Women (10km)
1 Mercyline Chelangat 34:41
2 Rachael Chebet 35:16
3 Dorcus Ajok 35:46
4 Doreen Chesang 35:54
5 Doreen Chemutai 35:56
6 Annet Chebet 36:16
7 Juliet Chekwel 36:38
8 Stella Chesang 36:46
9 Prim Twikirize 37:00
10 Sarah Akiror 37:03
U20 Men
1 Jacob Kiplimo 23:25
2 Titus Kwemoi 23:53
3 Victor Kiplangat 23:54
4 Elisha Chemutai 24:03
5 Kevin Kibet 24:04
U20 Women
1 Peruth Chemutai 20:20
2 Janat Chemusto 20:39
3 Esther Chekwemoi 21:08
4 Sarah Chelangat 21:20
5 Scarlett Chemos 22:00
Namayo Mawerere
PUBLICITY SECRETARY
(Visited 1 time, 1 visit today)
Ministry of tourism fires Zari, hires Abenakyo

Barely months after appointing Zqri as tourism Ambassador, she has been striped off of the title. Zari has lost her slot to 2018 mias Uganda and miss Africa Abenakyo who according to state minister for tourism represents Uganda better.
Kiwanda commended the Organisers of the Awards saying they have played a great Role in the Development of Uganda's Tourism Industry, as well as pledging support for the newly crowned tourism ambassador.
Minister Kiwanda has in his tenure done everything in his power to promote tourism in Uganda including making the Ugandan Rolex famous by launching it
(Visited 1 time, 1 visit today)
I would be a swimmer if I wasn't a musician – says Pallaso after winning competition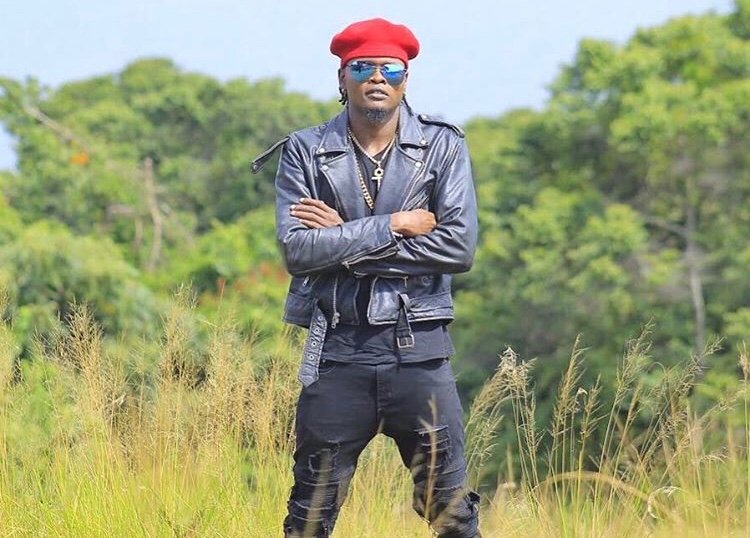 Singer Pallaso recently exhibited his other skills and talent which has since left his fans Wondering why he has not considered doing both his music and also add his excellent swimming skills. Pallaso recently exhibited very good swimming skills after he won a contested swimming race.
"I love and do some swimming often but my first love is music. If I wasn't a musician I definitely would be swimming" he said.
(Visited 1 time, 1 visit today)
Spice Diana intensifies rehearsals ahead of concert next Friday

On the crown female singer Spice Diana is not taking any of her fans love for granted, the Ndi Mu Love singer who started her rehearsals in December has doubled effort two weeks to event. Spice Diana was today at her studio doing rehearsals for all the collabos she has done with fellow Artistes.
Spice Diana is arguably the best female artiste from last year and there is much arge to see her perform on her concert day on 25th January at Freedom city.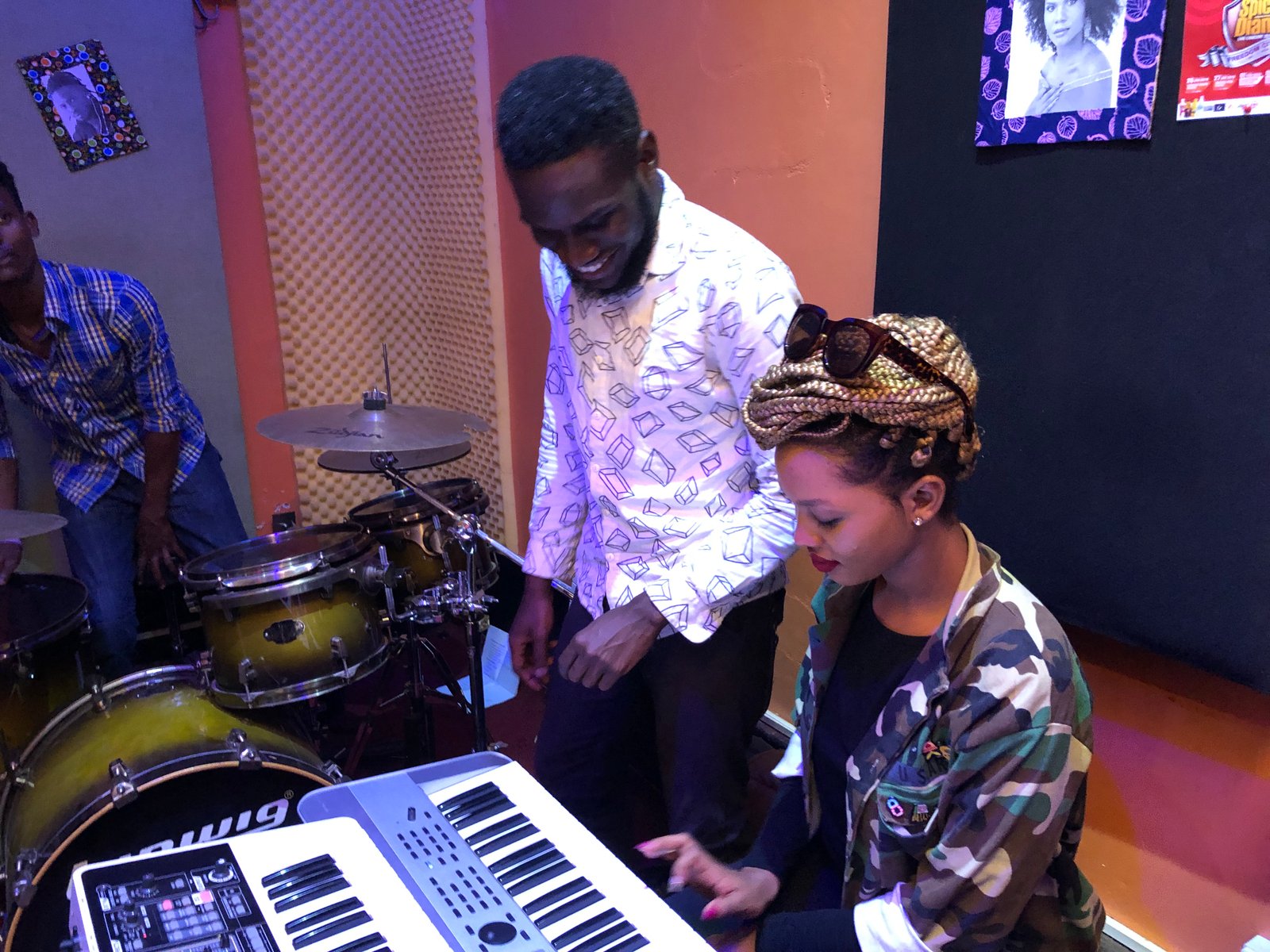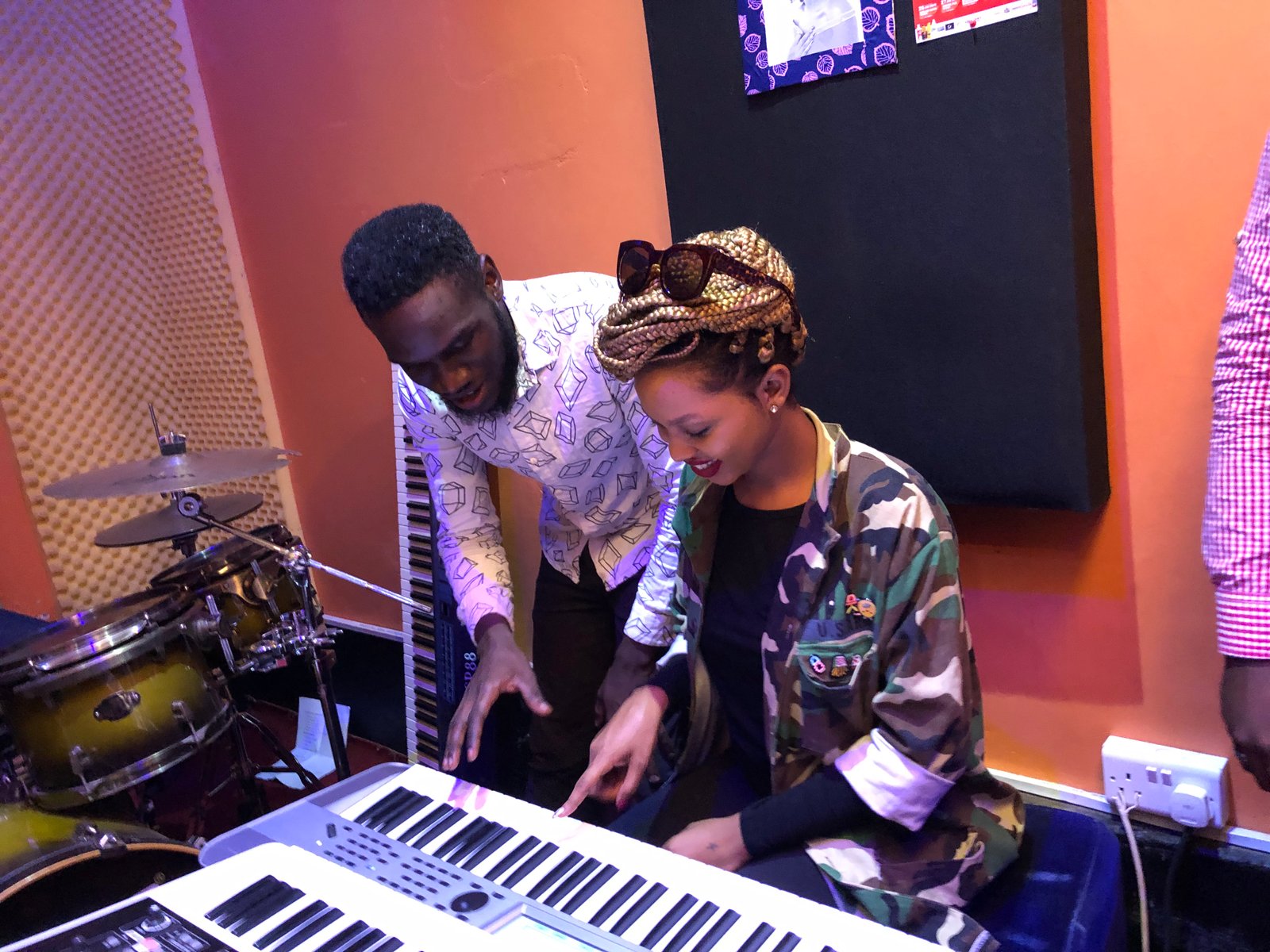 (Visited 1 time, 1 visit today)