Former big brother contestant Hannington to start a TV show

When asked what the show will be about, the double BBA Ugandan representative explained that it will involve telecasting the reality of our local celebrities in the radio fraternity ranging from what they do at home, how they go to their places of work, how they prepare for their shows and the main on air programs will also be filmed.
We also got to learn that the show was at one point under way but due to financial constraints and negligence of one his partners leading to loss of footage of about 10 episodes, it was halted with plans of embarking on it again before October this year.
You will be able to see some of these and more of your favourite radio personalities. Get ready for Alex Ndaura, Roger Mugisha, Fat Boy, Prosy Patra, Bina Baibe, Ndausi Omulangila and many others.
Don't attempt to copy Hannington's idea, Uganda Communication Commission has it copyrighted according to a inside source. We cant wait for the show.
(Visited 233 time, 1 visit today)

BigEyeUg Team
Rapper HopX Gang real names Katongole James has a new song out.
The song is called Trap.
You can listen to it here.
(Visited 233 time, 1 visit today)
Three Ugandan Men have been disappointed by Flavia Tumusiime's engagement

BigEyeUg Team
When she hit our TV screens back in 2015 as a news anchor, may men were smitten by Flavia Tumusiime. Some would hurry through the traffic using all sorts of shortcuts to get home and catch the beauty on TV at 9pm. Flavia was the talk of town and many had plans to meet her one day and let her know how they feel. A few men got the chance, they did let her know how they felt. And now that she is engaged, they have been heart broken. We have the list.
APass
Not long ago, APass declared his love for the TV star and AM to PM show host on Capital FM. Although he was rejected, the singer has never gotten over the fact that he will never call Flavia his own. At one point Flavia is quoted to have said that many men want her but most of them for a short term and yet she was looking for a long term relationship. Turns out APass was seen as a short term man and he is heart broken thanks to the announcement this morning.
Maurice Kirya
Rumours have been making rounds for years that Flavia was dating Maurice Kirya. The two were rumoured to be seeing each other especially after their appearance on the TwendeKazi reality TV show together 4 years ago. Flavia was seen many times at Kirya's Sound Cup Cafe before it was moved from Garden City to Village Mall. It was clear that something was going on between the two for some time. Today, on hearing about the engagement, we are sure Kirya is heart broken.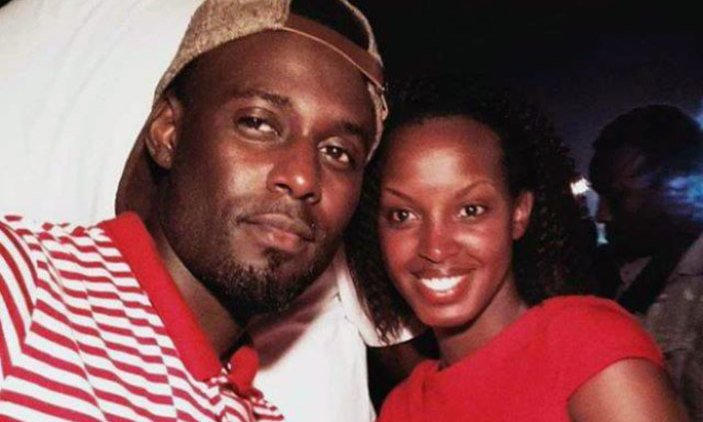 William Bakabulindi
Flavia and the Chairman of Proline Football Club William Bakabulindi had a special friendship. Snoops spotted the two at events having a good time with a lot of PDA. They were rumoured to be dating for sometime before everything stopped with non of the parties talking about the relationship. On hearing about the engagement, William must be disappointed.
Speaking about her engagement over the weekend, Flavia Tumusiime who has been rumoured to be dating few TV star Andrew Kabura said that it was a surprise that she loved. 'It was a nice surprise. I will be honest, I hate surprises because I never know how to react. I was dumb founded. I kept quiet for a while. I did cry but am looking forward to it,' she said on Live TV. Congratulations Flavia.
(Visited 233 time, 1 visit today)
Collabo Alert: Khalifah Aganaga dropping a new song this Ramadan

BigEyeUg Team
Musician Khalifah Aganaga real name Sadat Mukibi may have failed to get a collabo with top singer APass but this has not stopped him for working on bigger things.
The 28 y.o has revealed to us that he is working on a new collaboration that he will be releasing this Ramadan.
Ice Bimbo is the name of his new song. He told us that he is working on the song with a one Shivana.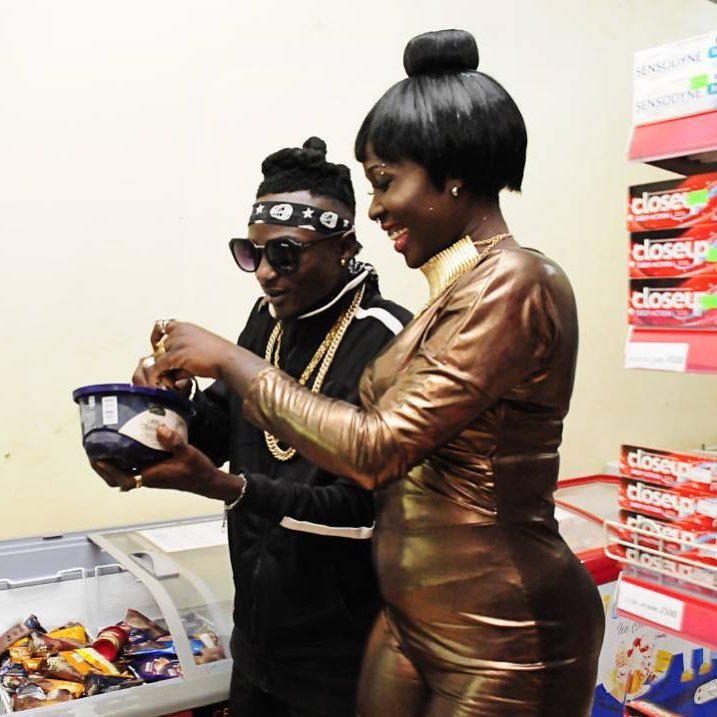 This comes days after he released Katono which is now available for fans on iTunes a platform that he had hopped Apass would introduce him to.
We are waiting for Khalifah's new song and we will keep you posted.
(Visited 233 time, 1 visit today)