Folk singer Giovanni Kiyingi talks about his music and Blankets & Wine experience

By Our Reporter
Celebrated folk singer-songwriter and Afro-fusion multi-instrumentalist, Giovanni Kiyingi, will be returning for the 15th Edition of Blankets and Wine that will take place at Lugogo Cricket Oval this Sunday, 18th December.
Considered to be the biggest quarterly event on Uganda's social calendar, the Tusker Malt Lager sponsored event and organised by House of Deejays, will be playing host to some of Uganda's top socialites as well as consumers of Tusker Malt as they're entertained by a variety of artists headlined by Tanzania's number one artist, Ali Kiba.
In an effort to deliver on their promise of 100% awesome musical experiences, and due to public demand, Tusker Malt Lager and House of Deejays will be bringing back Giovanni Kiyingi for the 15th edition of Blankets and Wine Kampala.
Giovanni who performed at the previous edition was a crowd favorite and will be returning to showcase his talent come this Sunday. We caught up with the 'Amakondeere' star for an interview ahead of this week's event.
Qn: What inspired Giovanni to start singing and playing all the various instruments?
As I was growing up, the church choir inspired me. My music journey started in Kiboga deep in the village called Vumba parish. I used go to church early in the morning and get a front row chair to enjoy the church choir which played music with traditional instruments.
Qn: What would you describe your music as?
My music is a fusion of my Ugandan roots and the influence of the worlds' music.
Qn: What inspired your 'Amakondeere' album?
My Amakondeere album was inspired by the sound I wanted to put out and also many other various rhythm patterns.
Qn: What are some of your most memorable stage performances?
The one that stands out is when I performed for the Pope in 2015 at Kololo Airstrip Grounds with a full band on the song themed "New Day". Then this year, I shared a stage with Michael kiwanuka at a festival in Belgium.
Qn: Are there any particular Ugandan artists you would wish to work with?
Yes there are quite a number of them. Cindy, Irene Ntale, Maurice Kirya, Sammy Kasule, Julian Kanyomozi, Irene Namubiru.
Qn: What is the funniest thing that has ever happened to you while performing on stage?
This one time, I did sound checking on stage and I was ready to play. On coming back to the stage, my guitar could not sound. I had left my battery running.
Qn: Are there any projects in the works that we should look out for?
Yes. The official Amakondeere release will be happening real soon and I plan to release two new albums "Mkatiko W'afirika" and "Kitengejja".
Qn: What advice would you give to a young upcoming artist?
Hard working is the song everywhere I go. But for upcoming artists in Uganda and East Africa, I would say we need to look into identity in sound now. How different you sound opens new markets all over because always the world is looking for something new! And East Africa's sound is still virgin to the world.
Qn: What memories do you hold from your debut Blankets and Wine performance?
My debut at Blankets and Wine was rather interesting and fun. I remember I performed when it was raining and the stage had some water on it. But the highlight is how my friends and revelers kept on dancing in the rain. Even though it was raining, the sound was good and we just had fun.
Qn: This will be your second performance at Blankets and Wine Kampala. What should people expect from you?
People should come and we have a good time and continue from where we stopped the other time. With me it is a groove throughout the concert. Don't miss it. Let us end the year with a bang!!!
A quarterly, picnic style music festival, Blankets and Wine is East Africa's premier music experience, designed to showcase outstanding musicians in the emerging genres of afro-based music.
Entrance fee is 100,000 UGX at the Lugogo Cricket Oval and gates open at 12:00pm.
(Visited 140 time, 1 visit today)
Revelers in memorable affair at 3D Silent Cinema and Disco event

By Our Reporter
With silent disco is now common place on Kampala's nightlife scene, the dos no longer rouse much excitement. With this in mind, organisers of the silent disco at Aer Lounge in Kololo on Friday evening decided to switch up the experience. The event came with a new twist, adding 3D cinema to the experience.
Touted as an affair to remember, the Smirnoff 3D Silent Cinema and Disco event was indeed a memorable experience. Besides dancing away the night away, revelers now also had an option to just lay back and instead enjoy a movie screening on the projector.
Revelers who flocked the venue in big numbers were welcomed with a pair of headsets, 3D glasses and a free bottle of Smirnoff Ice to kickoff the evening. Movie lovers found themselves seated on mats and large cushions which were laid down  closer to the screen, while the rest of the crowd took up space on the tables.
However, as the night proceeded most revelers found themselves abandoning the movies and switching to music. The movie channel would eventually even get switched off as the party gained full momentum. At this point the crowd was all on their feet dancing and screaming themselves hoarse as they reveled in the music. At some point the crowd could even be seen dancing in unison, especially when the deejay played a popular song.
The party was hosted in the bar's open gardens affording revelers a much needed cool breeze as they partied away till wee hours of the morning. Switching between the blue, green, and blue channels, revelers enjoyed music mixes from a line up of 10 deejays who included, Naselow, DJ LL, DJ Benon, DJ Marvin, and The Drop Out among others.
(Visited 140 time, 1 visit today)
The inaugural Banyakitara cultural event slated for November

On November 17, all roads lead to the Uganda Museum for the first edition of the 'Banyakitara Cultural Revolution'. Like several people have been wondering; 'Who are the Banyakitara?' Well, we put our history lessons knowledge aside and tasked the organisers to explain.
According to the organisers, the Banyakitara are a people who hail from several regions in Western and South Western Uganda.
"The Banyakitara are Bantu-speaking people who hail from the Kigezi, Ankole, Tooro, Bunyoro and Rwenzori. That whole part of Uganda represents the Banyakitara. We come to bring the 'Banyakitara Cultural Revolution', with culture as the theme and we are launching for the first time at Uganda Museum on November 17th. We want to celebrate the rich culture and our togetherness", they informed us.
However, the organisers were quick to state the event does not discriminate people who hail from other regions.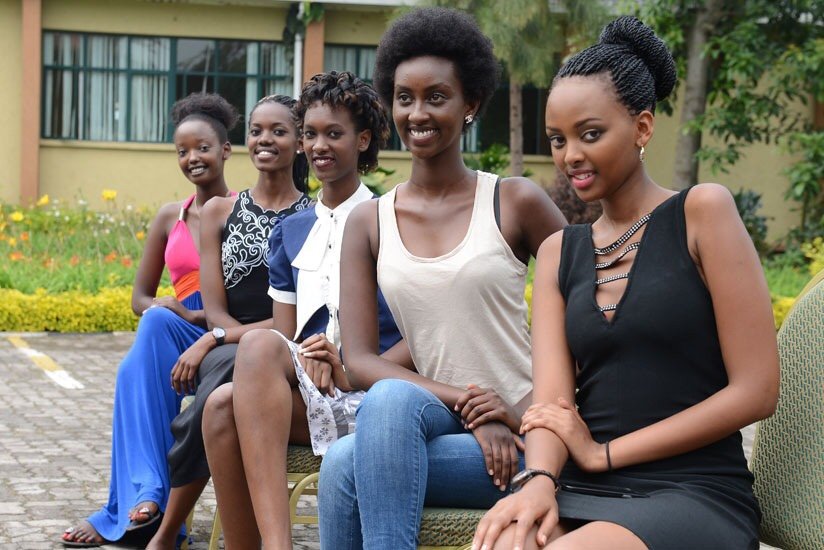 "This does not exclude people from other regions. You might be married to a person from the region. You might have friends from Banyakitara, colleagues, workmates, bosses, girlfriend or an in-law. You might be curious about the people or the cultures of the Banyakitara. This is an event that wraps it all for you! This is an event open to all. Banyakitara Cultural Revolution is about togetherness. Security is guaranteed. Be assured of fun, fitness and entrance is only Shs10,000/-", they stated.
Banyakitara Cultural Revolution will feature traditional food, cultural troupes, traditional music and dances, dance fitness, workouts, music performances and deejays all hailing from the Banyakitara region.
(Visited 140 time, 1 visit today)
Bryan White going back to Arua

Bryan White is set to embark on another round of charity work in Arua District.
The tycoon and philanthropist has announced that he will be going back to Arua to continue with philanthropic work under his Bryan White Foundation that he started in August during his first visit of the district.
Brian White has taken to Facebook to post a video documenting their preparation works at the foundation offices in Munyonyo. It shows workers loading hundreds of sacks of goods that will be donated to the people of the West Nile District.
" Arua 2 loading… this is our second phase of our Arua project that we embarked on a few months ago,it is for your humility people of Arua that the foundation team and I will be returning to empower the youth." Bryan White captioned.
However, Bryan White has not revealed the exact date he will be kick starting the tour.
(Visited 140 time, 1 visit today)