Financing options for SMEs – Alternatives to debt financing

By Mulungi Sseruwo
According to the Uganda Bureau of Statistics (UBoS), Micro Small and Midsize Enterprises (MSME) are categorised based on meeting any one of the criteria relating to the number of employees or total assets. The classification of MSMEs assesses all businesses irrespective of the legal form of the enterprise. Micro enterprises are businesses that employ less than five people and have total assets not exceeding Ugandan Shillings (UGX) 10 million. Small enterprises employ between 5-49 people and have total assets between UGX 10 million and 100 million. Medium enterprises employ between 50-100 people and have total assets between UGX 100 million and 360 million.
MSMEs employ approximately 2.5 million people and make up approximately 90% of private sector employment. They also contribute 20% of Gross Domestic Product (GDP) and produce 80% of Uganda's manufactured output.
Despite the significant contribution to GDP by the MSME component of the private sector, access to finance remains difficult. Less than 40% of SMEs in Uganda have access to bank loans and approximately 80% of the SMEs are unserved or underserved by financial institutions.
Challenges to SME financing
The primary reason for MSMEs taking loans in Uganda is for working capital with capital investment being a secondary driver. Most financing is provided only upon the provision of collateral, which the enterprise survey found the average value to be 161.8% of the loan amount. The reasons for MSMEs difficulty with respect to accessing financing relate to the high-risk perception of MSME lending by financial institutions, information asymmetry between lenders and borrowers, poor corporate governance and market linkages. Other factors that make financing MSMEs difficult include undercapitalisation, inadequate technical and management skills, and lack of market access due to poor quality and non-standardised products.
The information asymmetry arises due to inadequate financial information, which demonstrates itself in unreliable accounting, and unrealistic business plans. The unreliable accounting may possibly be due to lack of knowledge or the deliberate understatement of sales for tax purposes. Unrealistic business plans are prone to overly optimistic outlooks and failure to include additional costs as sales or production increases. This makes it difficult for banks to access and ultimately lend to SMEs as they are usually presented with incomplete, insufficient and inaccurate financial records. The problem can be partially offset by working with business advisors to improve the quality of financial information provided by MSMEs.
As a result of the possible misalignment between lenders and borrowers, lenders are forced to seek collateral and offer highly priced products. This is evident in the survey results, which indicated that 86.7% of loans issued require collateral. Additionally, at an average of 23.9% in 2016, lending rates in Uganda are the highest in East Africa.
Possible Solutions
Financial institutions are evolving to find alternative risk management techniques other than traditional collateral requirements. The use of leasing and invoice discounting are novel approaches to financing MSMEs. Leasing entails that the leasing company purchase equipment that MSMEs require and provide the MSME with the equipment for a fixed fee payable over the lease period, typically 3 years. The asset remains the property of the Lessor until the end of the Lease. This allows the Lessor to claim capital allowances and maintain their funds for working capital, while at the same time providing security to the lender. Invoice discounting occurs when a company provides a good or
service on credit and sells the receivable to a third party at a discounted price. This provides the company with cash and the purchaser with a return on capital when payment is received. These forms of security are useful where traditional forms of security such as collateral may not be available. The flexible nature of the security makes it possible for more inclusive access to financing as the collateral is tailored to the business's needs.
MSME specific loans are available from development finance institutions (DFIs) like International Finance Corporation (IFC), CDC Group African Development Bank (AfDB), and European Investment Bank (EIB) through commercial banks. The banks receive credit lines earmarked for onward lending to MSMEs'. EIB on 29 March 2017 provided a EUR 95 million credit line for onward lending in East Africa to Equity Bank and Housing Finance. EUR 19 million was earmarked for Ugandan SMEs through Equity Bank Uganda.
Peer-to- peer (P2P) financing, as a source of SME financing, is growing in the East African region. P2P lending is premised on the practice of providing funds (in form of grants, endowments, debt or equity) to businesses, mostly SMEs, through online services that match lenders with borrowers. This alternative avenue of financing seeks to circumvent traditional financial intermediaries such as commercial banks. Research on crowd funding and P2P financing showed that USD 7.5 million was raised for investments in Uganda in 2016, representing an impressive growth rate of 312% from 2015. The success of P2P lending in the SME sector will be dictated by continued financial innovation from the increased use of mobile phone technology, coupled with implementation and enforcement of
a business-friendly regulatory framework.
DFIs offer credit guarantees to MSMEs that may lack sufficient assets to obtain financing. The DFIs guarantee to pay the bank a percentage of the principal in case of default. This provides MSMEs with the ability to receive loans at lower interest rates and longer tenors than they would have initially. For instance, Swedish International Development Cooperation Agency (SIDA) and the United States Agency for International Development (USAID) jointly run a Health Program to encourage lending to companies in the health sector. The institutions guarantee loans provided by Ecobank and Centenary Bank to the health sector.
Lenders are more willing to finance companies that are well capitalised as they provide a buffer in cases where cash flow timings may be uncertain. There are however other avenues for MSMEs to receive non-debt financing through private investors who are willing to provide risk capital to businesses in the developmental stage.
Private equity is an available source of funding for larger firms as they target to invest amounts above USD 1 million and require audited accounts as well as robust corporate governance structures.
Business development grants are also another option available to SMEs. The World Bank provides a matching grant facility as a component of the Competitiveness and Enterprise Development Project (CEDP). The grants provide businesses with the ability to acquire services that will increase their competitiveness such as management training, advisory services, business plan development and financial management.
Conclusion
Other forms of finance that may work with small businesses will not necessarily be possible with midsize businesses such as financing from microfinance institutions (MFIs). The financing provided by MFIs is usually short term and may be inadequate as they typically cater to small businesses. This leaves midsize companies in a precarious situation as larger companies can go to banks for their funding needs.
As the local financial sector develops, financing products for MSMEs will increase due to competition and new innovative business models. The use of technology and alternative financing vehicles will also be driving factors for the increase in MSME financing activity going forward. Technology will evolve services such as mobile banking and risk management, with techniques that rely on transaction and client data leading to alternative credit assessment methods.
MSME financing remains a challenge to the development of the sector. However, progress is changing the landscape with new financial products such as guarantees, P2P financing, leasing and invoice discounting. MSMEs can now access different products depending on their needs.
About author:
Mulungi Sseruwo is the Senior Manager Advisory and Corporate Finance Services Deloitte (Uganda) Limited
(Visited 39 time, 1 visit today)
SPONSORED: Where to find best odds to bet on World Cup?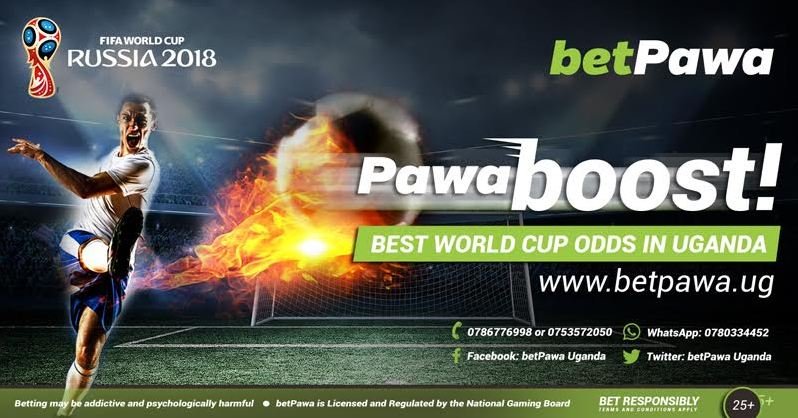 World Cup is at group stage at the moment, offering many surprising results. Germany, Argentina, Brazil all failed to win their first game!
If you want to make your World Cup more interesting, you can earn money for your knowledge and passion in football by betting small and trying to win big.
Uganda's number one mobile betting site betPawa is offering a chance to make money this season with pawaBoost!
Pawaboost is a new feature which was created with the aim of enabling bettors to bet on the highest Pre-match selected odds during this World Cup season. betPawa stands out in comparison with other betting sites. One example:
betPawa odds:
Peru 6.25
Draw 4.0
France 1.66
What Others offer:
Peru 5.8
Draw 3.65
France 1.63
If you bet 1000 shillings on a draw, would you prefer to win 3650 or 4000 shillings?
Double your win amount with betPawa!
You can boost your odds even more with betPawa's win bonus! 5-9 legs give you 10% bonus, 10-19 legs 50% and 20-30 legs a 100% win bonus. So If you place a bet with 20 games, and win, betPawa is giving you more than twice the money you would get from other betting sites!
Join betPawa now and get a 1000 shillings FREEBET and 1 free Jackpot ticket as a welcome gift to get you started!
Check it out www.betpawa.ug
bet small, win BIG!
Remember:
Bet responsibly 25+
Betting can be addictive and Psychologically!
betPawa is Licensed and Regulated by the National Gaming Board
You can contact betPawa on 0786776998 or 0753572050
Whatsapp: 0780334452
Facebook: betPawa Uganda
(Visited 39 time, 1 visit today)
When Drugs Become The Music: The Addiction Problem in the Entertainment Industry

By Our Reporter
At his peak, Bobi Wine, now a member of Parliament remixed one of the Late Paul Kafeero's songs; 'Dippo Nazigala.' The Kadongo-kamu singer had sang about his long journey towards quitting alcohol, Bobi Wine on the other hand sang about his struggles with marijuana. He laid down reasons why he had quit and went on to take a swipe at his musical competitors; Chameleone and Bebe Cool both of whom had come close to death. He blamed Chameleone's fractures and Bebe Cool's bullet injuries on addiction. Yet subtly, Bobi Wine had blown the lid off the drug problem in the entertainment industry, but no one did take him serious, at least no serious case had yet to surface.
It's more than five years since the 'Ghetto Nazigala' song, the country awakens to the Ginkesse Star, Qute Kaye, who'd just survived a lynching over stealing car headlights. There were more questions than answers; "what happened? what went wrong?" How could a music star fall so low into an abyss that could not be explained any longer? "Drugs," some guessed. But if it was drugs, how many had gone down this path? Did they ever find their bearing back to a normal life?
1. Dave Dash (Davis Lukwago), TV and Radio Presenter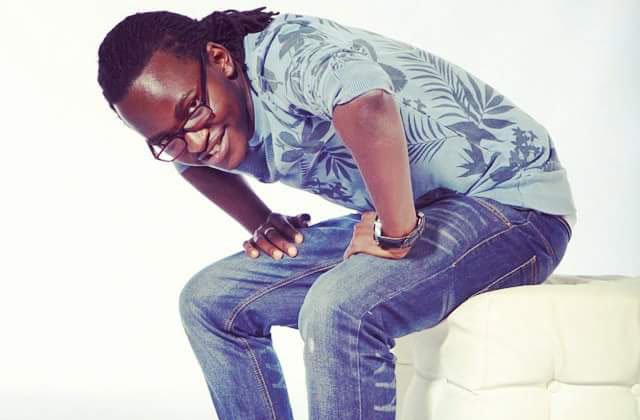 Last year in September, social media was hit by shockwaves as a video circulated. It was of Dave Dash taking a naked mile, his dreadlocks had given him away. Dave Dash would immediately check himself into rehabilitation at Butabika. A month later, he were to give a testimony of his recovery describing this moment as the most alive he'd been his entire life. Today, he seems to have left his past life behind and seems excited about the future ahead. He's also gone on a drug awareness drive, partnering with organisations such as Reach A Hand Uganda to sensitise the youths about the dangers of drug use. He clearly did not live in denial about his problem, he came out and confronted it and seems to be winning so far.
2. Kennedy Zziwa, Hair Stylist at Hair by Zziwa
Speak of relapses, and Zziwa is there as a witness. He first publicly shared his story in light of the Dave Dash saga. In April this year, he once again came open and talked about his relapse. "I discovered from the news sites that I knocked an electricity pole in Biina. Survived being lynched. And then I was whisked to Rehab where I have been for two weeks," confessed Zziwa. He'd been unaware of being high on drugs. Despite the relapse, he described it all as part of the recovery process and apologised to those he'd disappointed. It was no clear that there comes a point when drugs take control of one's personality enslaving them in ways they can't explain.
3. Iryn Namubiru, Ugandan Musician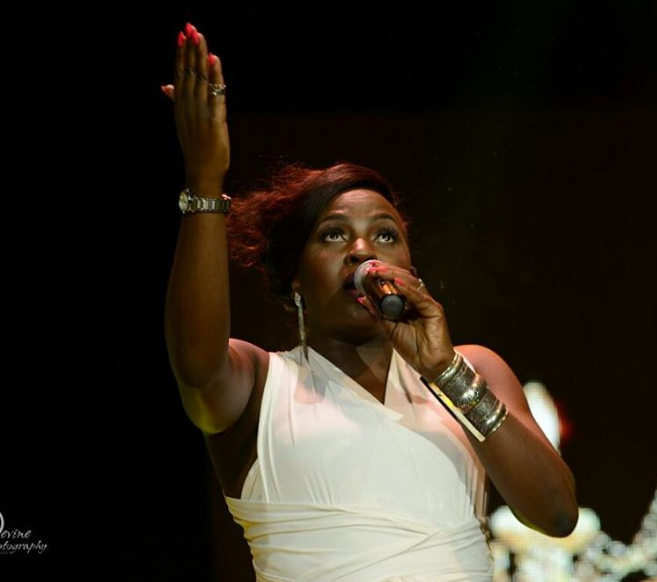 The Ugandan music artiste was detained in Tokyo Japan for illegal possession of drugs. The singer claimed innocence and blamed her promoter, one Nigerian Kim Ueno for setting her up. Although Namubiru survived a punishment that could have gone up to seven years in jail, it still left the country talking. Till today, the facts of the matter remain unclear. Was Namubiru trying to export drugs? How many other Ugandan celebrities were in this kind of business?
4. Jackie Chandiru, Ugandan Music Artiste
Of all the former Blu3 girls, none has faced it rough more than Jackie Chandiru. The cracks of her life were first revealed by a leaked photo that showed her body with needle marks at various points. She had morphed into the Ugandan Elvis Prisley. Drugs were digging gold from her music stardom. But what could have driven Chandiru to drugs? Could it have been her failed relationships? Was it something she'd started out as an experimental exercise only to find euphoria in it? Chandiru last surfaced in public in 2017 during another of her relapses. The family rushed her back to rehab in a Bunamwaya health facility. We thus wonder; "did she hit a point of no-return or will there be a music reformation for this artiste?"
(Visited 39 time, 1 visit today)
BBS Terefayina launches World Cup in live broadcast.

Yesterday as the long awaited World Cup final kicked off, Mengo based BBS Terefayina as the only authorized local station to broadcast all 32 games broadcasted its first match. While the station broadcasted the match between hosts Russia and Saudi Arabia, there was also a ceremony to mark the milestone where VIP guests like the Katikiro graced the live broadcast on big screens in Bulange.
BBS Terefayina will continue to broadcast the remaining 31 matches live.
(Visited 39 time, 1 visit today)