Filmmaker Stanley Nsamba aka Nes Tells Touching Story In New Short Movie
By Edwin Junior
Life is full of twists and turns; one minute you are the hero, the next you are the villain. Filmmaker Stanley Nsamba aka Nes tells a touching story about this unpredictable life in his short movie titled "Crafts".
The five-minute narrative tells a story of a young lover who lost his relationship on the way to finding his purpose in life. A 19-year-old Shafi who was dumped for his childish ways after picking crafts on his way to meeting a girl he was trying to woo, would later be filled with joy after the same crafts brought a smile to the street kids he donated them to.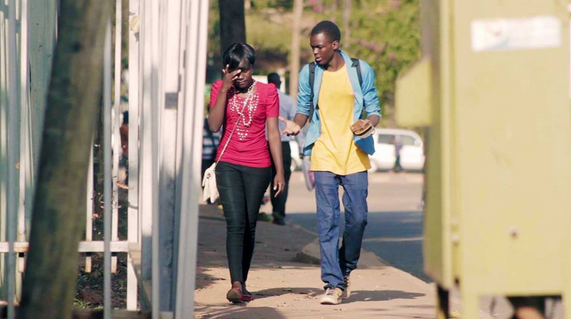 The movie that stars Sharif Uzabumwana and Patience Aber as the lead characters is written and directed by George Stanley Nsamba. The movie also stars rapper Malx aka Malcolm Kawooya and a street kid known as Mujapani. The audio production is done by Urban Aksent Music (Lawraid Vybez).
The film is expected to be out in about two weeks and will be distributed to various international film festivals.
Synopsis:
The 19-year-old Shafi meets up with Pesh to fix their relationship, but the crafts Shafi picked on his way instead become the subject of talk as Shafi is reprimanded for his childish habits. He consequently loses his relationship and on his way home meets an old friend, Malcolm, who seems to have progressed in life making him even more depressed. But it's the crafts he gives away to a street kid Mujapani that make a difference when the kid sells them off to a passenger at a bus stop to raise money that he uses to buy edibles which he shares with his friends as Shafi looks on at a distance.
(Visited 1 time, 1 visit today)
Pastor Wilson Bugembe receives standing ovation at his first ever comedy store appearance, crowd asks for return leg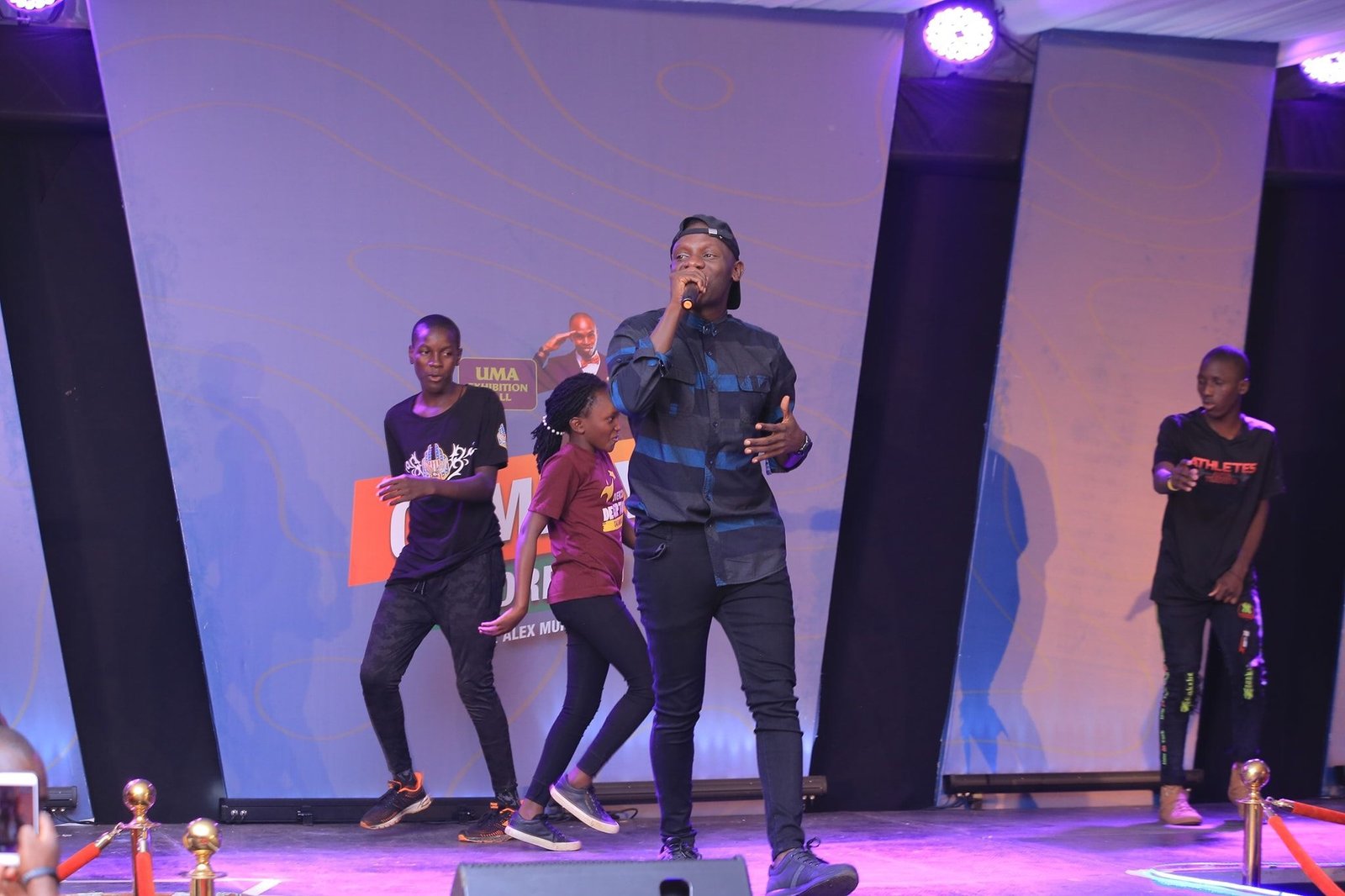 For the first time ever Pastor Wilson Bugembe who doubles as a singer Graced Alex Muhangi's comedy store for the weekly show at UMA. Unlike all previous shows, last nights show was different. Pastor Bugembe made both believers and not so much church people stand on their feet throughout his entire exhibition as he sang through most of his songs.
The crowd that so much turned up for the gospel singer kept on their toes wondering what the singing pastor had in store for them. A usually delivering pastor did not disappoint as he stepped on stage and later went into the standing crowd performing his ever loved songs.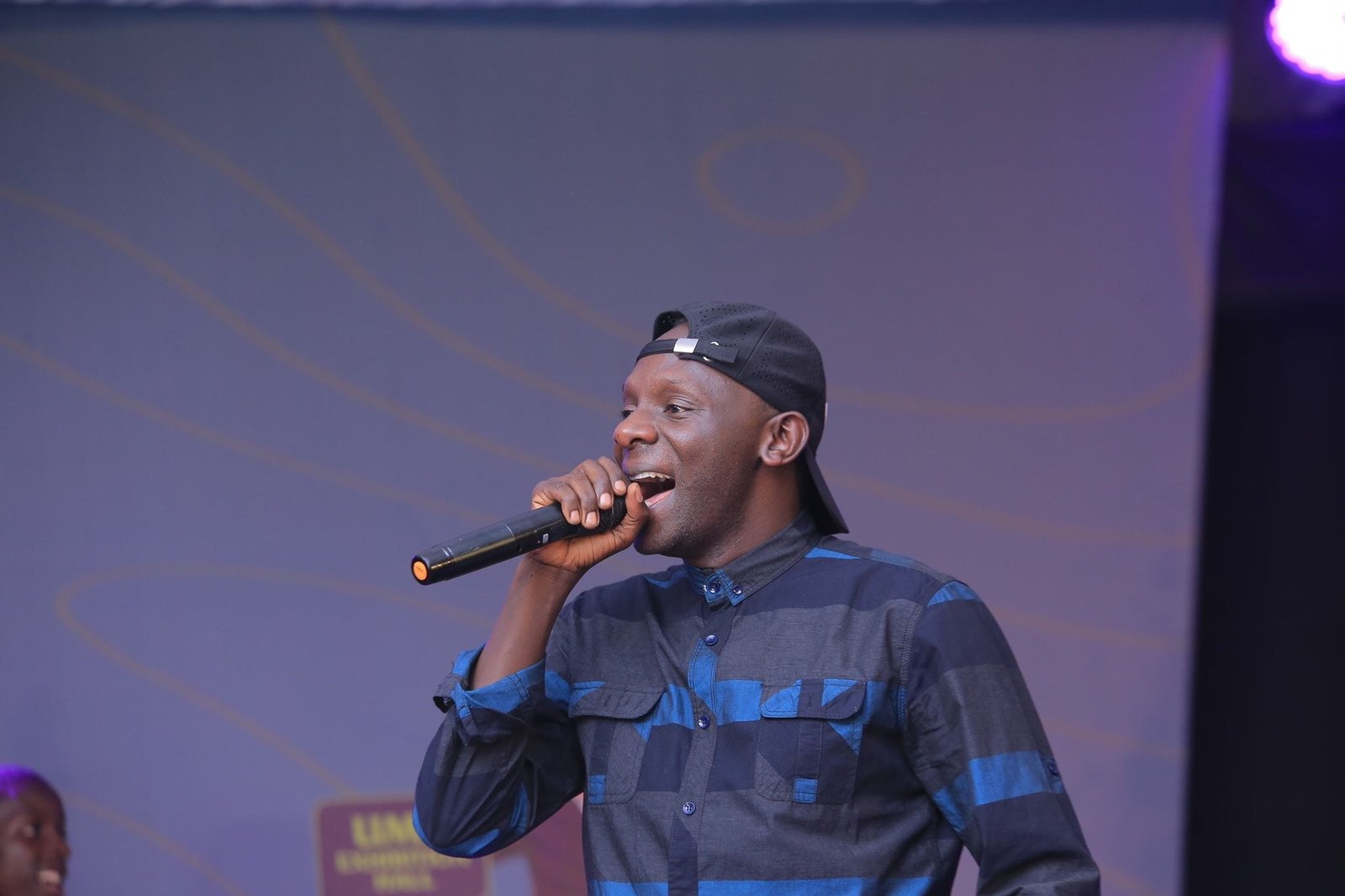 Towards the end of his exhibition, the crowd asked for his Omwooyo song that he did not expect the crowd at UMA loved so much. He performed it with all hands in the air for the crowd that worshipped along. Pastor Bugembe prayed for the crowd and Alex Muhangi before introducing a group of young people that he got off the streets and now takes care of at his Nansana based church. Comedy Store audience asked he returns soon since they did not get enough of him.
The night show also featured, Spice Diana, Tonix and Chozen Blood who equally put up an exciting exhibition.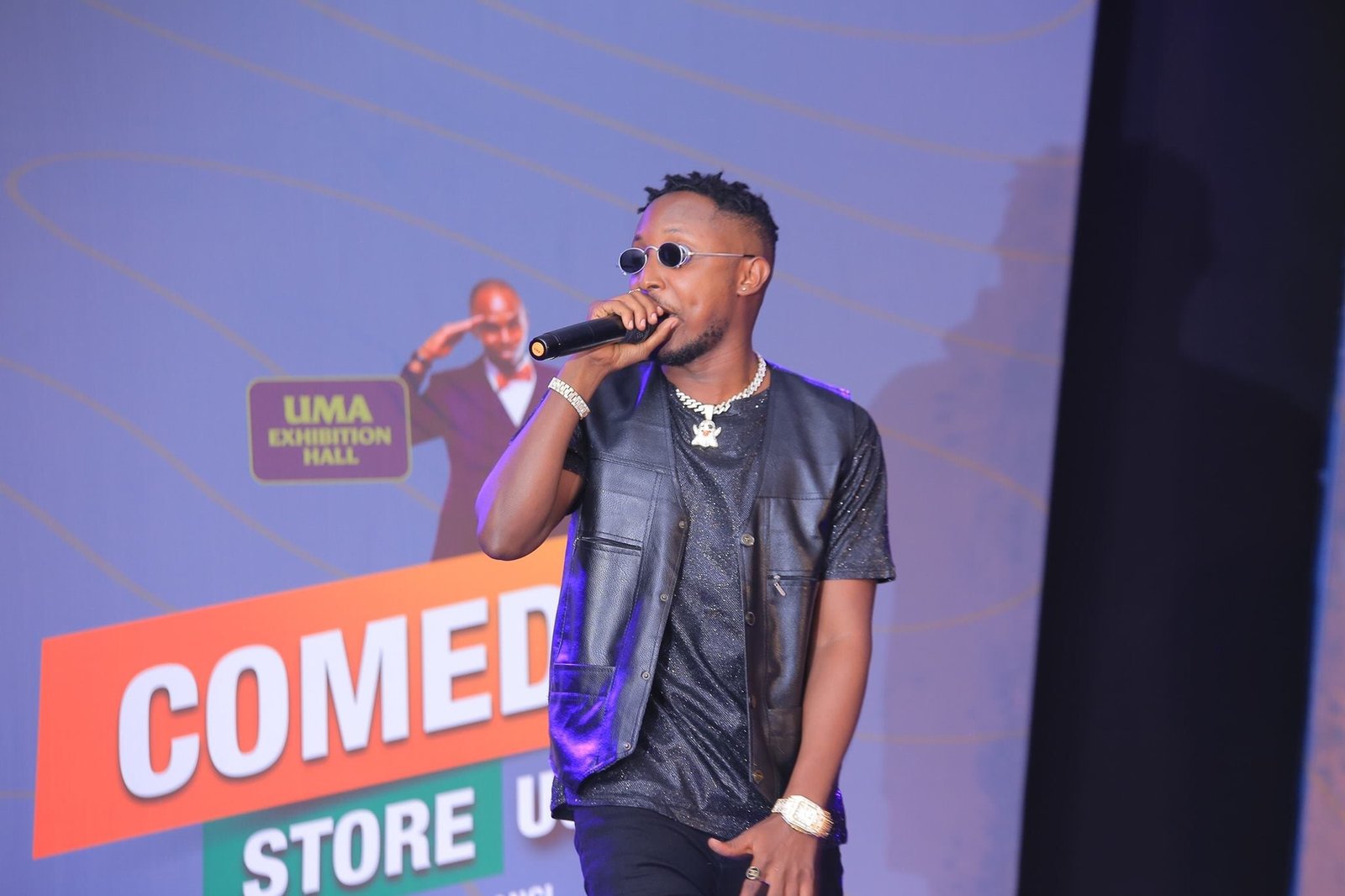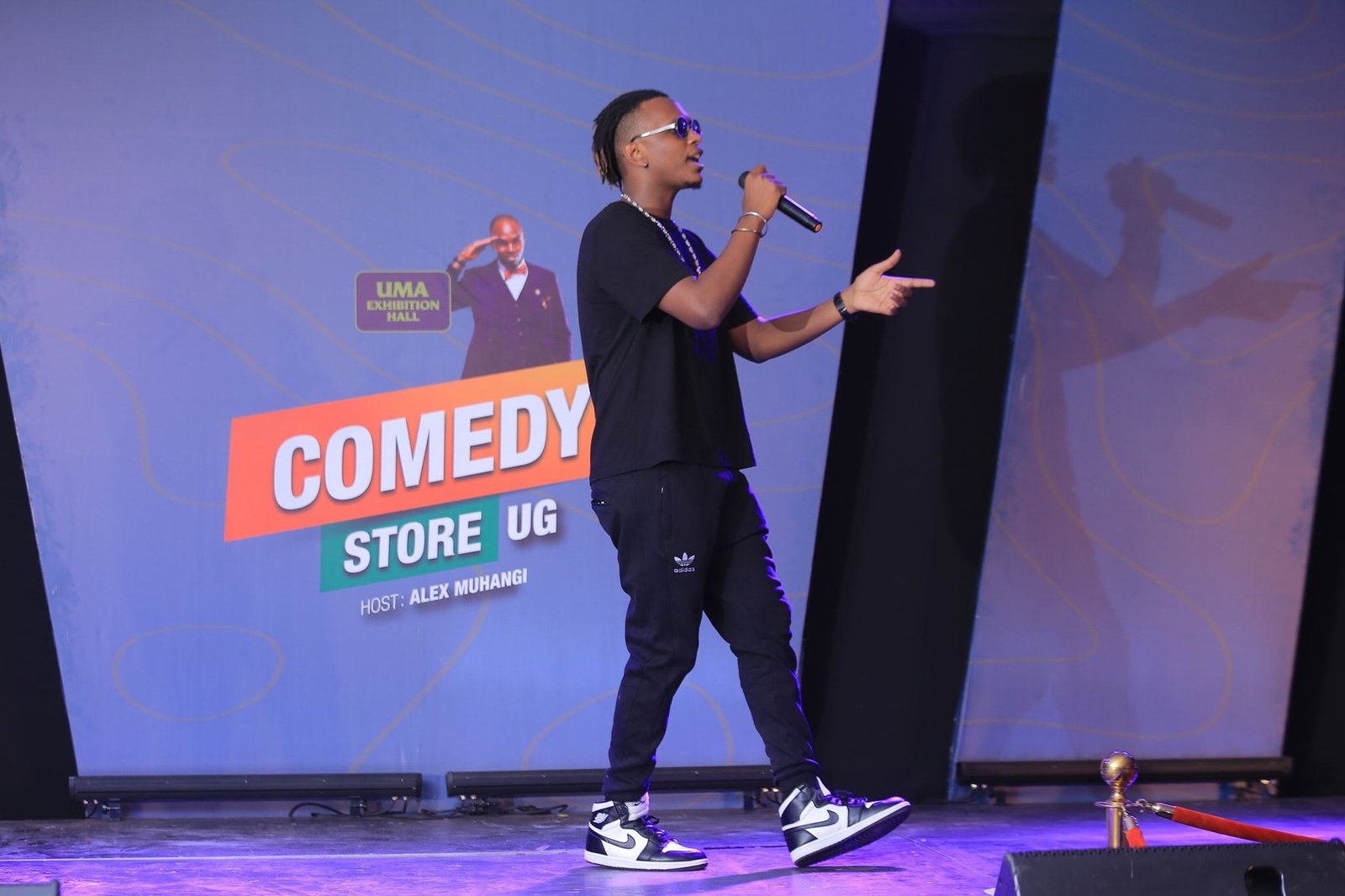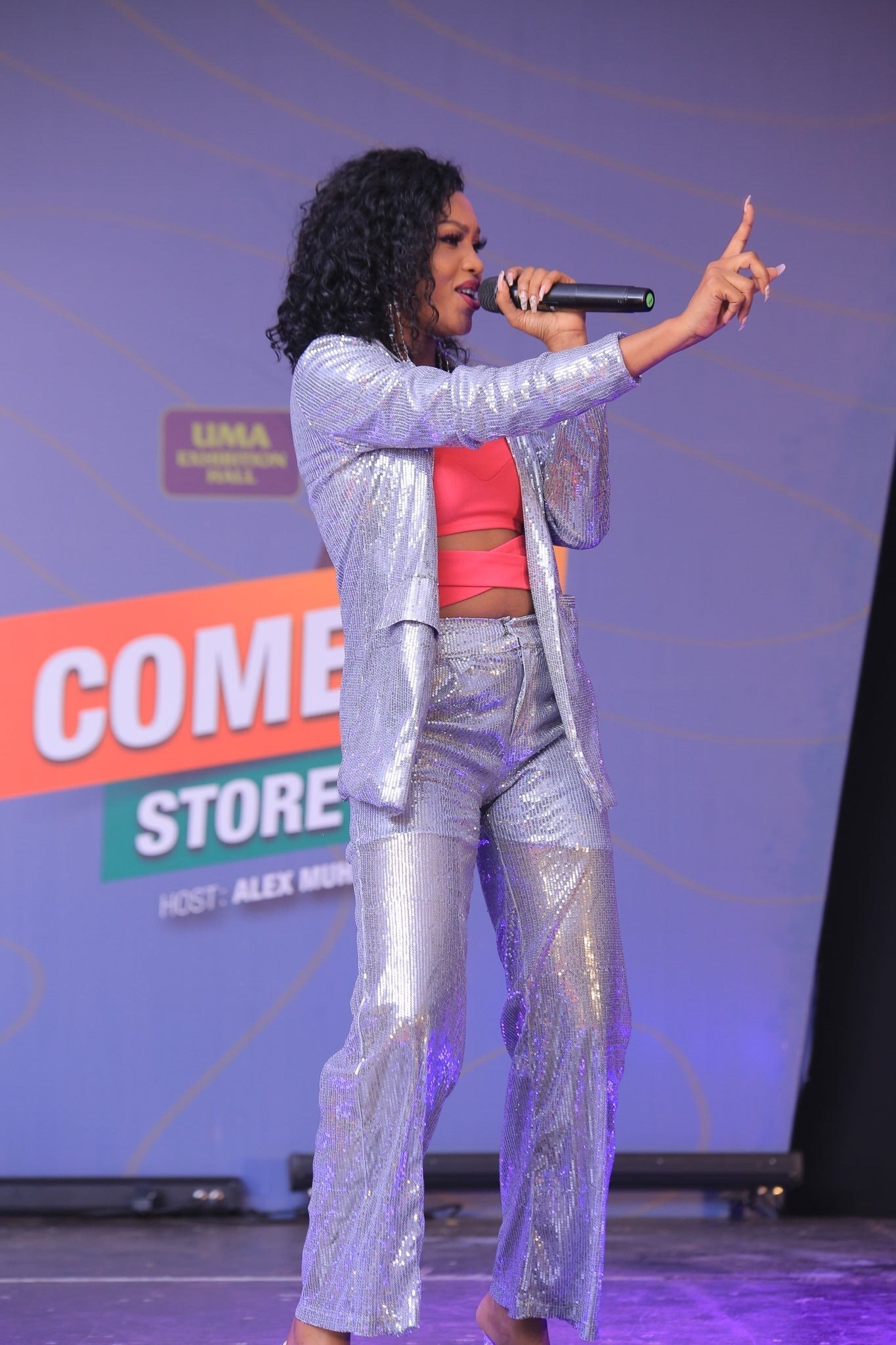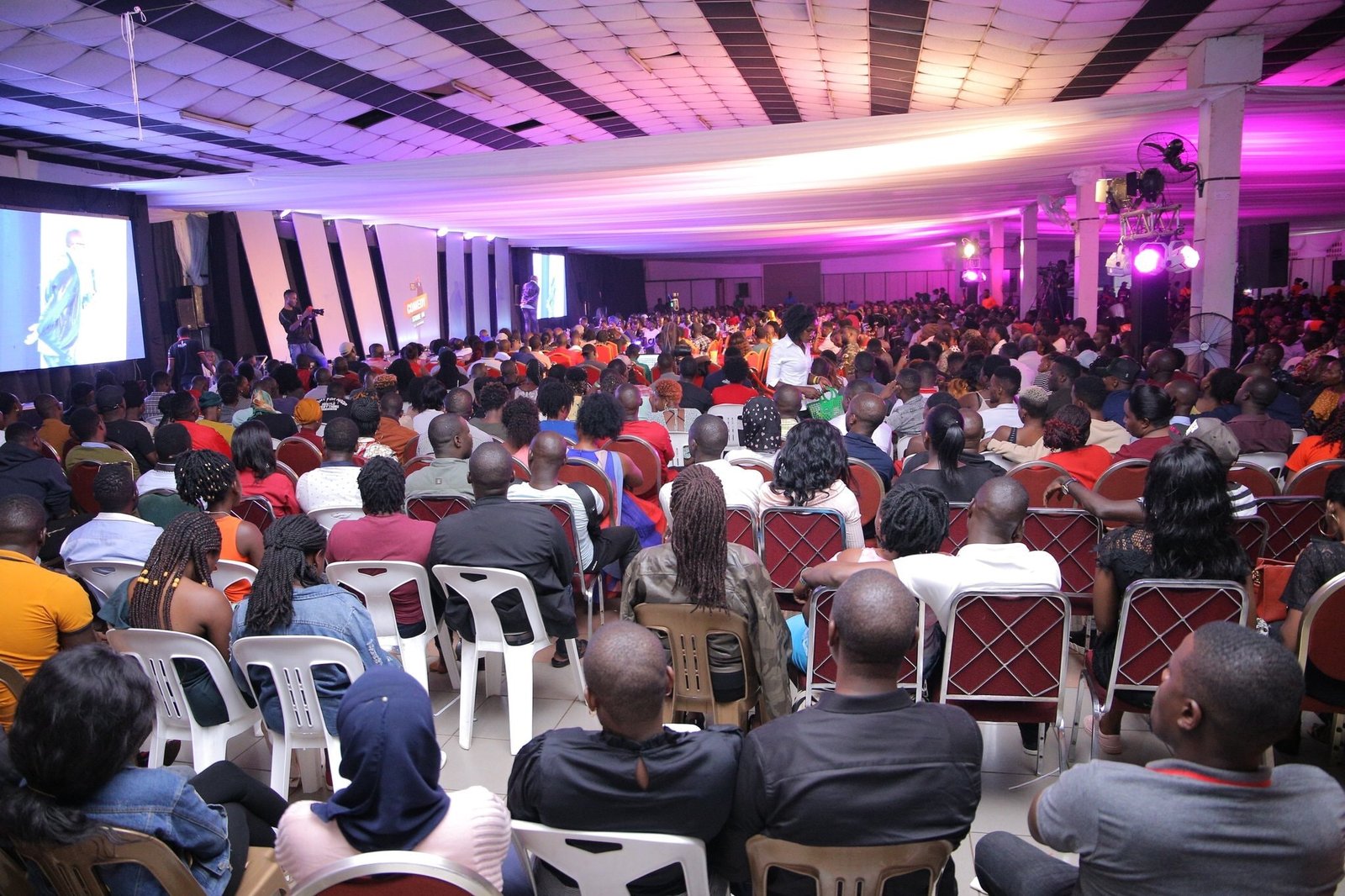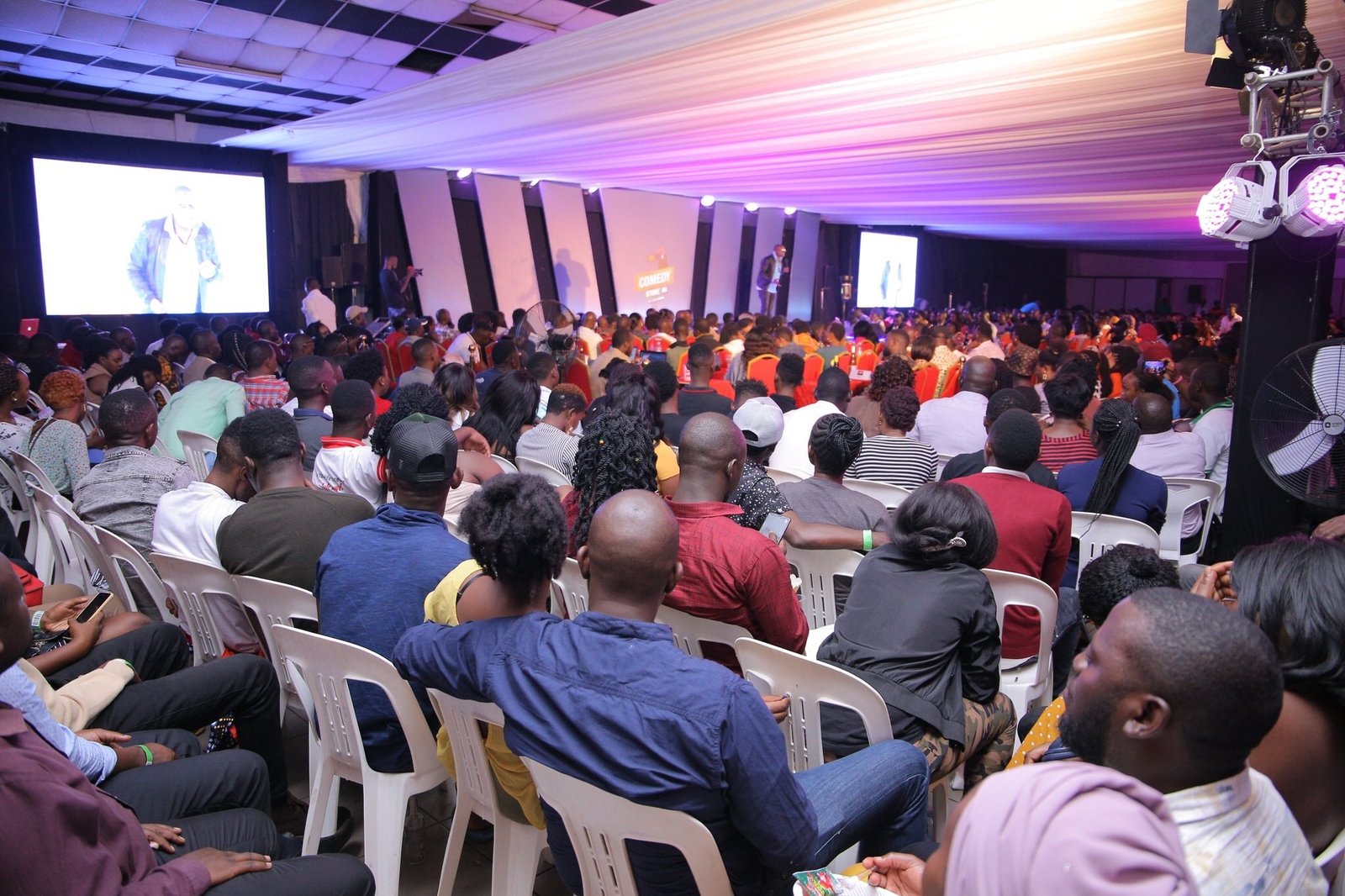 (Visited 1 time, 1 visit today)