Film Maker Jayant Maru Brings Kiprotich In New Movie

Long gone are the days when local movies were characterized by poor picture quality, jittery sound and comical cinematography. As more people appreciate the art, their demand for quality too increases.  While mediocrity may still exist, some Ugandans have chartered a new path. Multi award winning film maker Jayant Maru could be Uganda's answer to the Hollywood dream. The chubby film maker is soon releasing a new movie starring Stephen Kiprotich and former Miss Uganda Leah Kalanguka.
For starters, Jayant Maru is a giant in the local film industry. The chubby second generation Indian born in Kenya and lived in Uganda, cuts a humble demeanor despite his towering accomplishments, at least for the local film industry. When I met him, he adorned shorts, half-buttoned orange shirt with matching slippers. I watched him walk along the streets with ease. However don't be fooled, Jayant is no mediocre. He has curved a name for making movies about societal injustices affecting children and the youth. If you checked out the teaser for his new movie "Sipi", then you know what am talking about.
"I am a film maker by profession and I do my work with great passion. I have a knack for producing movies that highlight social issues in society.  I started film making in 2013. My debut film, "The Route" is the biggest success story thus far. Whilst doing my Sociology research, I was inspired by the magnitude of human trafficking across the globe. According to a research, human trafficking is an industry worth 39 billion USD with almost 28 million people trafficked across the world. As I reflected upon this, I realized that many youth from this country have unsuspectingly fallen victims to this brutal world. Due to the scams that keep coming up, I felt inspired to do a movie about it. It is public secret that many dubious companies have wasted lives of desperate young men and women as they search for a better life. That gave birth to "the route"   which became an African sensation.
"I narrated the unfortunate story of a teenage girl whose life's hopes came crushing after the death of dad. She left for the city and ended in the merciless hands of fake employment agencies. The movie becomes dramatic as she was sold into sex slavery in Asia instead of a job opportunity. We sold the movie and it is currently showing on DSTV. The movie opened wide doors for me. It was embraced far and wide.  I was invited by film maker Onyeka Nwelue to attend the prestigious Africa Academy Awards. Upon the return, I was selected and trained with Mira Nair under Maisha Lab initiative which Oscar award winning actress Lupita Nyongo is an alumni. The movie bagged several awards and fueled my resolve to concentrate on bringing local problems to the silver screen. It was a powerful start!
"Sipi is my third feature film, a venture that was produced by RohitPandit, AndikPandit and Ajaye Shah under the banner APEX-R1 Media craft Ltd. Sipi is a story of an 18-year-old boy whose family became a victim of the 2010 Bududa landslides. The movie narrates his journey as it takes us through the thickets of life from living on the streets, joining slum gangs and a chance encounter with Olympic gold medalist Stephen Kiprotich. The movie captures the scenic beauty of Kapchorwa, the majestic Mandela stadium, the hustle on Kampala streets and Mbale's and some parts shot in Busabala One love beach. The teaser wraps hints on a complete cultural story of a Sabiny with a mind-boggling scene of male circumcision. It features Sammy Wetaala as the lead actor.
"My other movie is a children's movie titled K3nt and kat3. It is about a child who miserably fails his exams and cannot get anything right. Both teachers and pupils taunt him before his own parents also join the fray. However, when he meets a person who believes in him, his life turns into a thrilling adventure. We are yet to release it."
Staff Writer
(Visited 1 time, 1 visit today)
Beenie Gunter strikes again in double releases

Gun Talk singer Beenie Gunter seems to habe started a new serie of his career. Going by his new momentum, the singer is on a music release rampage. Beenie Gunter has released two songs and also pledges that will be his way of releaseing music "Double release"
Beenie Gunter in his two releases has a single and a collabo featuring Lydia Jazmine. In No Letting go is another of the song song where fellow singer Jazmine is featured while Oliwa Dala is a solo project.
Both projects are doing well and enjoying massive play. Talking to the singer, he said "Been working on this for years and I am ready to go now. Both videos will be shot next week"
(Visited 1 time, 1 visit today)
Breaking: Bobi Wine's Show Cancelled! Go Sing for Americans!

By Staff Writer
Bobi Wine's Busabala concert has been cancelled. The police says Bobi Wine has failed to meet the requirements.
Subsequent shows of Bobi Wine have also been called off until such a time when police is certain that all demands have been met.
Bobi posted minutes ago saying;
"We have just received this letter from the Uganda Police Force stopping all our scheduled music shows – including the one scheduled for tomorrow at One Love Beach, Busabala. They have been playing ping-pong games for over a month since we wrote to them. Three days ago, they wrote back to us giving us a litany of requirements. We invested huge sums of money to meet their demands, some of which were unreasonable. This was in addition to what we have invested in advertising and preparing the show. I think they thought we would fail to meet them. When we did and submitted them, the responsible officers started hiding themselves from us! Last night, they intercepted the trucks which were carrying the machines for the show. Today, this is the letter they gave to us- no show. Please remember, all other artistes are not required to fulfill any of these requirements and their shows have not been stopped. This brings the total number of our blocked concerts across the country to 124 since October, 2017.
We shall not sit and watch as our rights continue to be violated. WE SHALL RESIST THIS IMPUNITY."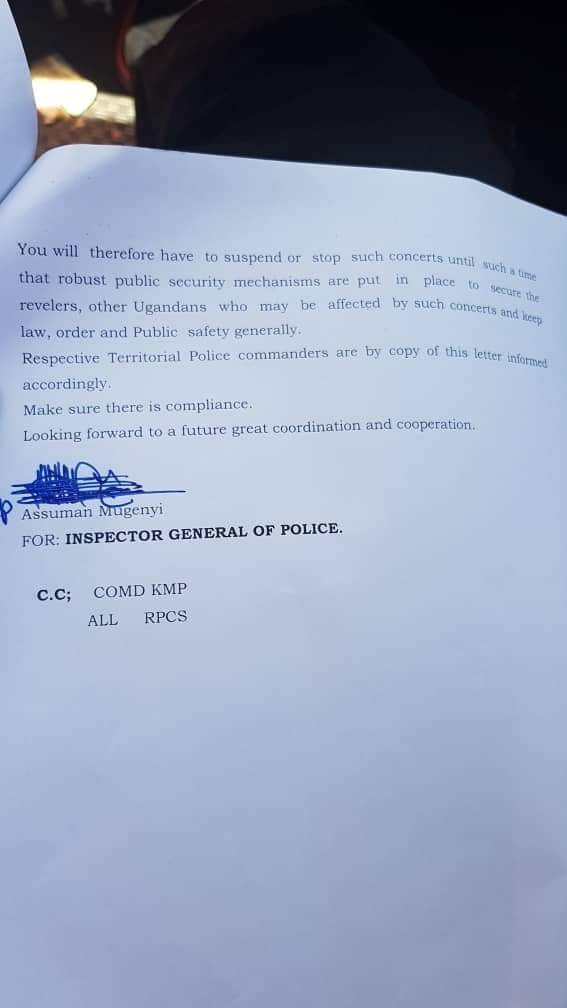 (Visited 1 time, 1 visit today)
Sheilah Gashumba Shifts to Exo Lounge; Promises To Make It The Best

By Staff Writer
Forbes Billionaire Sheilah Gashumba has now shifted her clout to Exo Lounge in Industrial area.
Gashumba wants to make Exo Lounge bigger than La Paronis as a way of teaching them a lesson.
As La Paronis continues to diss Gashumba, she is going to make Exo Lounge the ultimate hangout spot in Kampala.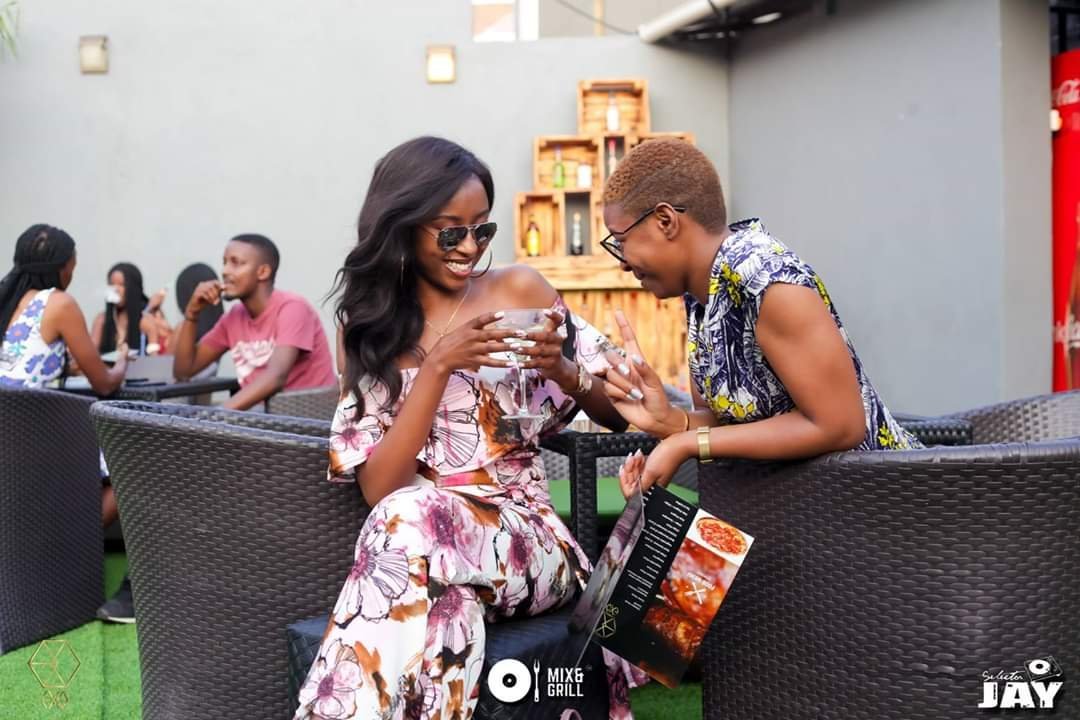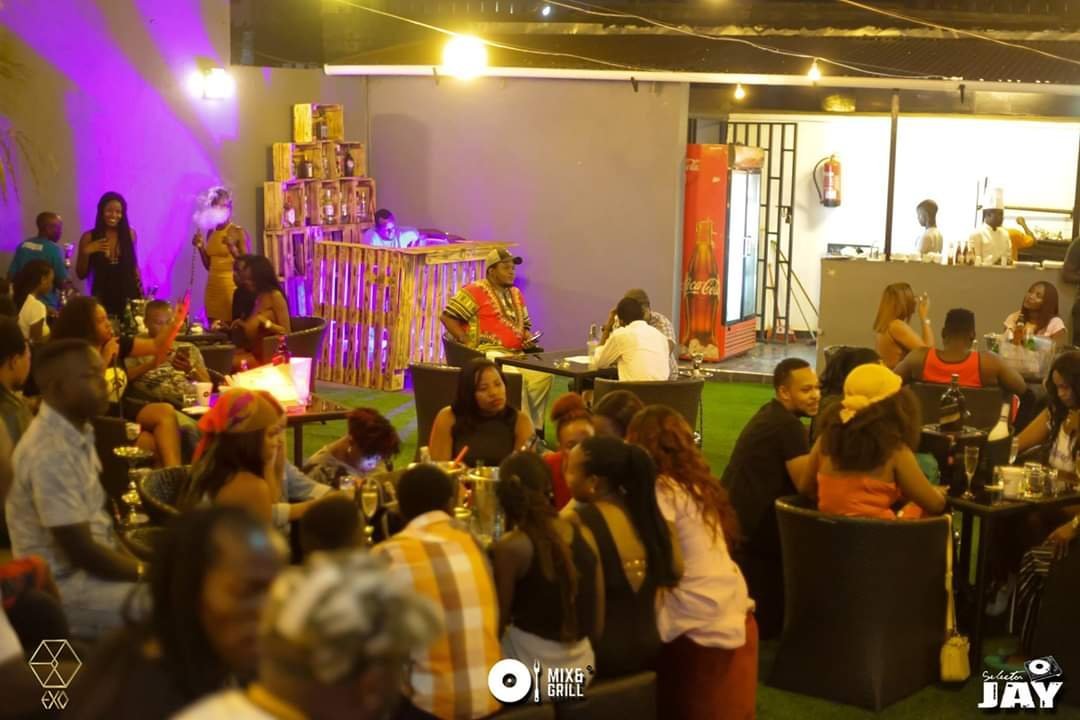 W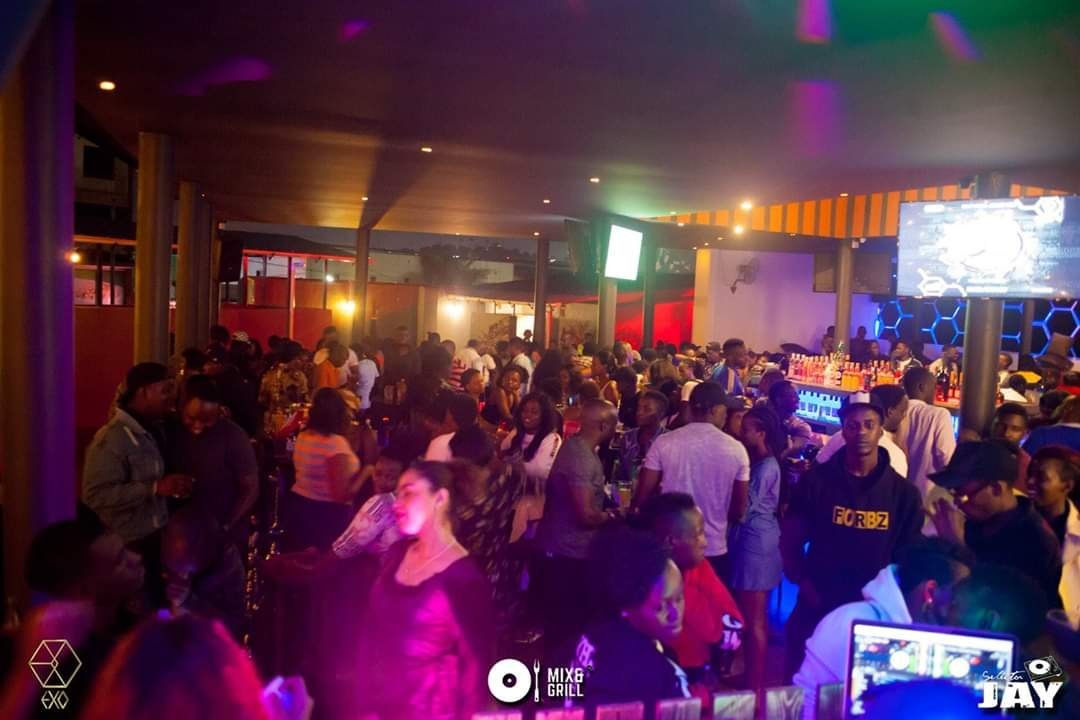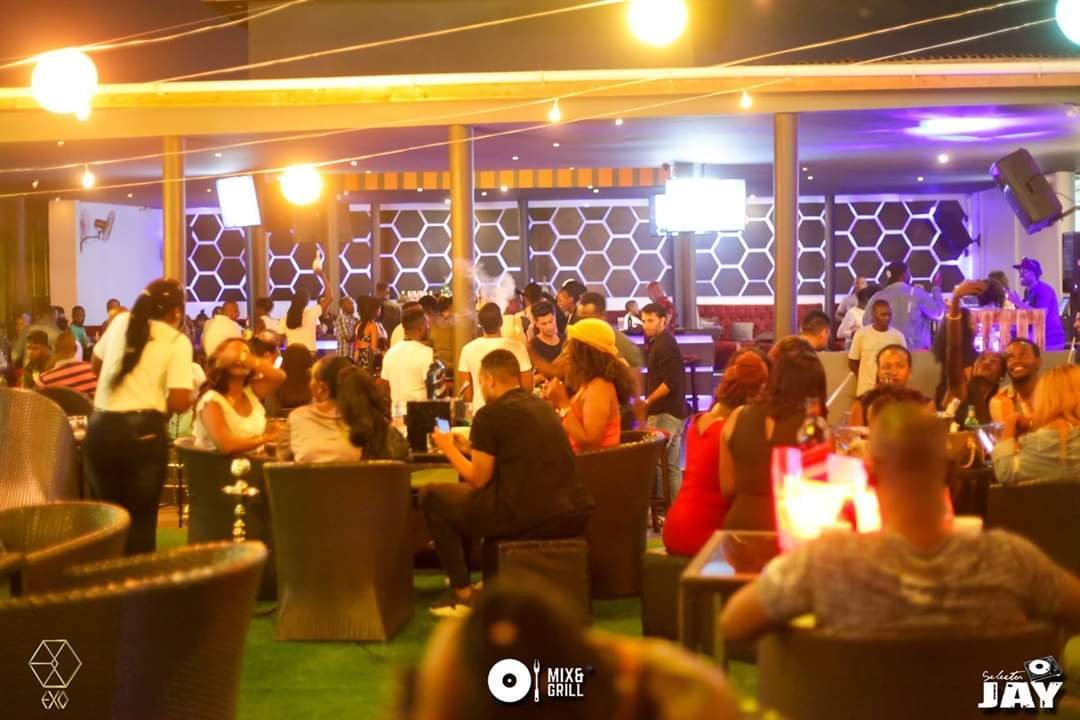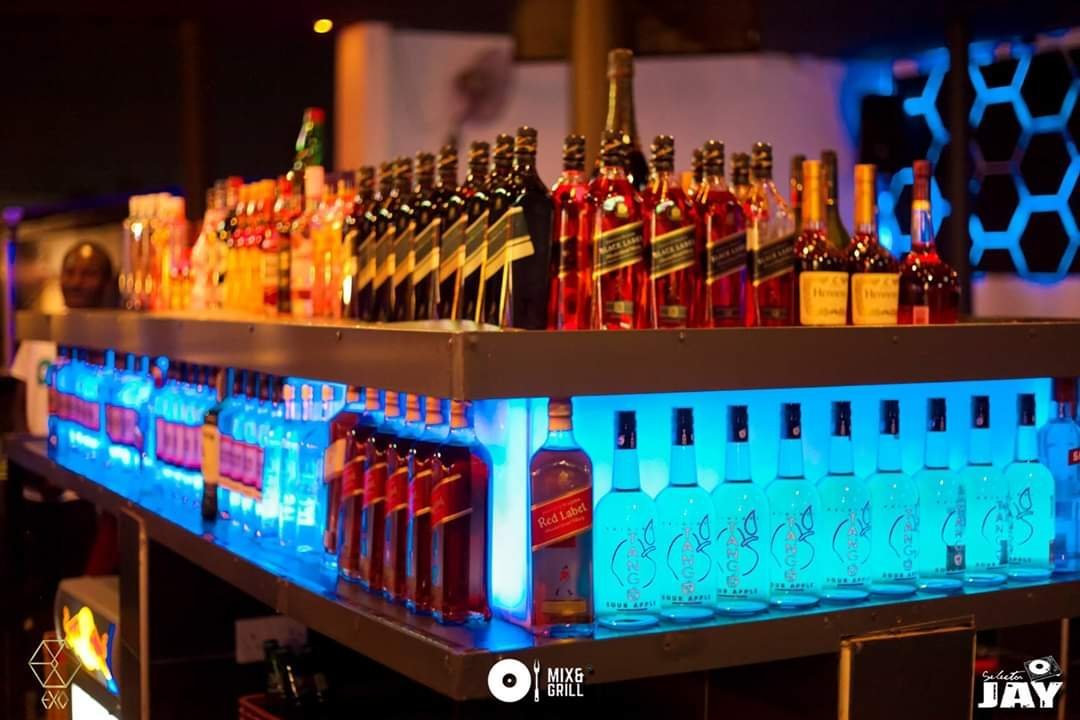 e now hear La Paronis is looking for a way to make peace with this God's Plan's daily food and save the situation
(Visited 1 time, 1 visit today)