Film Maker Jayant Maru Brings Kiprotich In New Movie

Long gone are the days when local movies were characterized by poor picture quality, jittery sound and comical cinematography. As more people appreciate the art, their demand for quality too increases.  While mediocrity may still exist, some Ugandans have chartered a new path. Multi award winning film maker Jayant Maru could be Uganda's answer to the Hollywood dream. The chubby film maker is soon releasing a new movie starring Stephen Kiprotich and former Miss Uganda Leah Kalanguka.
For starters, Jayant Maru is a giant in the local film industry. The chubby second generation Indian born in Kenya and lived in Uganda, cuts a humble demeanor despite his towering accomplishments, at least for the local film industry. When I met him, he adorned shorts, half-buttoned orange shirt with matching slippers. I watched him walk along the streets with ease. However don't be fooled, Jayant is no mediocre. He has curved a name for making movies about societal injustices affecting children and the youth. If you checked out the teaser for his new movie "Sipi", then you know what am talking about.
"I am a film maker by profession and I do my work with great passion. I have a knack for producing movies that highlight social issues in society.  I started film making in 2013. My debut film, "The Route" is the biggest success story thus far. Whilst doing my Sociology research, I was inspired by the magnitude of human trafficking across the globe. According to a research, human trafficking is an industry worth 39 billion USD with almost 28 million people trafficked across the world. As I reflected upon this, I realized that many youth from this country have unsuspectingly fallen victims to this brutal world. Due to the scams that keep coming up, I felt inspired to do a movie about it. It is public secret that many dubious companies have wasted lives of desperate young men and women as they search for a better life. That gave birth to "the route"   which became an African sensation.
"I narrated the unfortunate story of a teenage girl whose life's hopes came crushing after the death of dad. She left for the city and ended in the merciless hands of fake employment agencies. The movie becomes dramatic as she was sold into sex slavery in Asia instead of a job opportunity. We sold the movie and it is currently showing on DSTV. The movie opened wide doors for me. It was embraced far and wide.  I was invited by film maker Onyeka Nwelue to attend the prestigious Africa Academy Awards. Upon the return, I was selected and trained with Mira Nair under Maisha Lab initiative which Oscar award winning actress Lupita Nyongo is an alumni. The movie bagged several awards and fueled my resolve to concentrate on bringing local problems to the silver screen. It was a powerful start!
"Sipi is my third feature film, a venture that was produced by RohitPandit, AndikPandit and Ajaye Shah under the banner APEX-R1 Media craft Ltd. Sipi is a story of an 18-year-old boy whose family became a victim of the 2010 Bududa landslides. The movie narrates his journey as it takes us through the thickets of life from living on the streets, joining slum gangs and a chance encounter with Olympic gold medalist Stephen Kiprotich. The movie captures the scenic beauty of Kapchorwa, the majestic Mandela stadium, the hustle on Kampala streets and Mbale's and some parts shot in Busabala One love beach. The teaser wraps hints on a complete cultural story of a Sabiny with a mind-boggling scene of male circumcision. It features Sammy Wetaala as the lead actor.
"My other movie is a children's movie titled K3nt and kat3. It is about a child who miserably fails his exams and cannot get anything right. Both teachers and pupils taunt him before his own parents also join the fray. However, when he meets a person who believes in him, his life turns into a thrilling adventure. We are yet to release it."
Staff Writer
(Visited 262 time, 1 visit today)
Famous Ugandan Prophet Launching Return Flights To Heaven For UGX 5 Million

By Our Reporter
A famous Ugandan Prophet who's been to heaven a number of times has some big news for his followers. Apparently he's succeeded in convincing God to allow him transport other people to heaven for a few.
These will be the first of their kind return flights in the world. "Last time I was in heaven, I requested him to allow me to be coming with some of you. The good news is, Papa God said yes," the Prophet told his followers in the areas of Lugogo.
The big deal is, tickets on Air Heaven will cost UGX 5 million and they are on a first come, first serve. But from what we have heard, a number of the followers have booked out the flights. One of the ardent followers told BigEye.ug; "I always prayed for a chance to see Heaven. Thank God for the prophet, now I can fly there at least twice a year and speak to God and Jesus face to face, then swim with the angels in the afternoon."
We shall keep you updated about the flight schedules
(Visited 262 time, 1 visit today)
Photos: Mr. Eazi thrills fans at album listening party

By Our Reporter
It was a fun filled experience for Kampala fans of popular Nigerian artiste Mr. Eazi, as he on Thursday night, treated them to a wonderful listening party for his third studio album tilted 'Lagos to London'.
The exclusive listening party which was held at Cayenne bar in Bukoto was hosted by Smirnoff Vodka, which is also promoting his album.
The unique music experience gave fans a special opportunity to listen to the new album with Mr. Eazi as well as be treated to a special performance by the artist.
He performed songs like Pour Me Water and Property as well as collaborations with artists such as Simi, Burna Boy, Chronixx and Maleek Berry.
Mr. Eazi also announced the launch of his emPawa Program, meant to empower Africa's young and undiscovered music talent to global success. The accelerator program will empower 100 African musicians annually drawing from a USD300,000 fund.
Here are some photos from the party.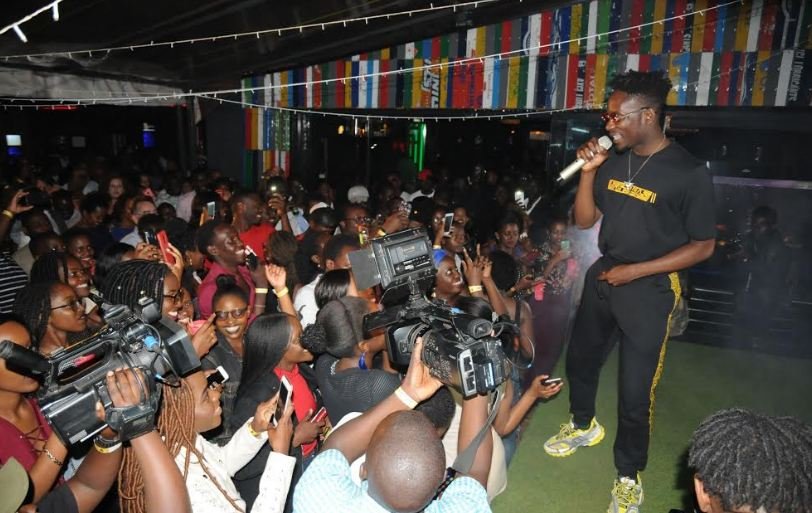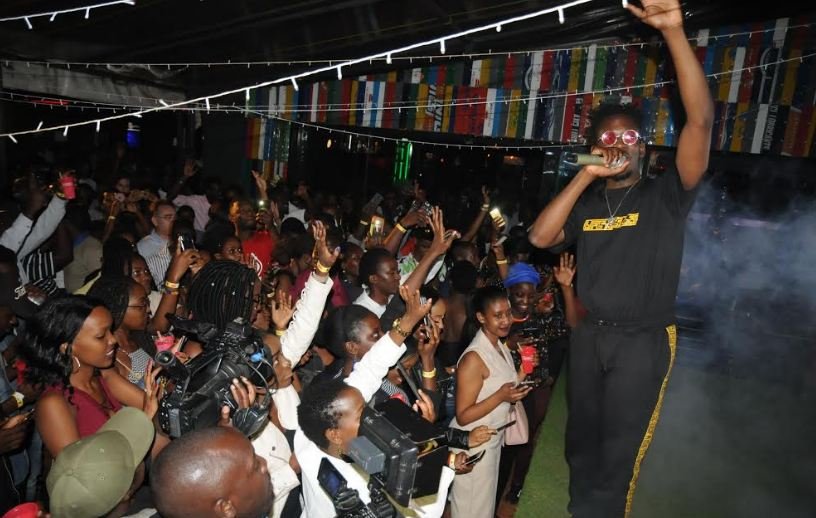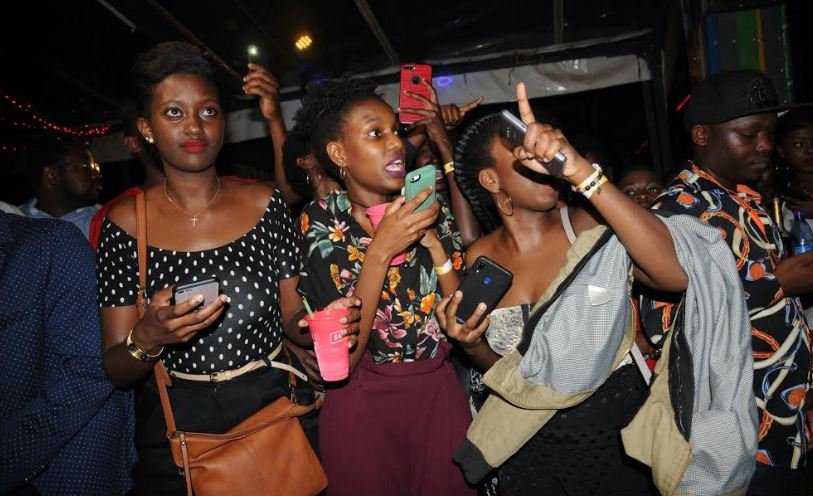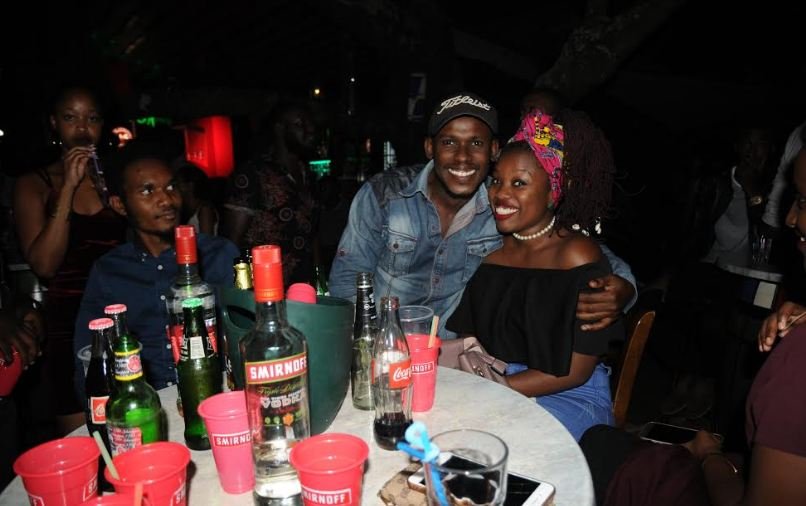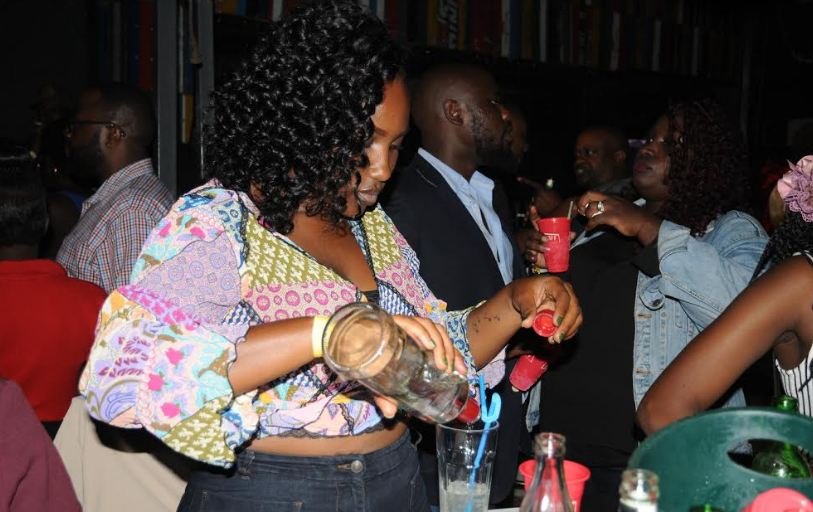 (Visited 262 time, 1 visit today)
Buzz Leavers Rock party returns

The annual Buzz Leavers Rock fiesta is back. The Mountain Dew sponsored event is an end of year grand teen party hosted at the Garden City rooftop. It attracts scores of teens who converge to indulge in unbridled fun as they celebrate the end of yet another academic year.
According to Buzz Events' Julius Kyazze, the event will feature extreme sport activities like wall climbing and power raisers among others.  There will also be crazy DJ mashups all day.
"Buzz Leavers Rock is the way to kick off stress, kick start the long holidays and also meet up with friends," he added.
The preparations are already underway. Slated for Saturday, December 8th, the party will be on 3 floors. Gates open at 10am and entrance is only 5k which comes with a complimentary drink.
Staff Writer
(Visited 262 time, 1 visit today)