Fille & Samie Richi in new Video called "JARIBU"
StarTimes announces it will broadcast the 2018 FIFA World Cup in Russia.

StarTimes has today confirmed it will broadcast all the 64 FIFA World Cup matches live and in HD. StarTimes acquired media Pay-TV broadcasting rights for the Sub-Saharan Africa to broadcast the World Cup and the theme will be "ALL 64 MATCHES IN HD AND LIVE".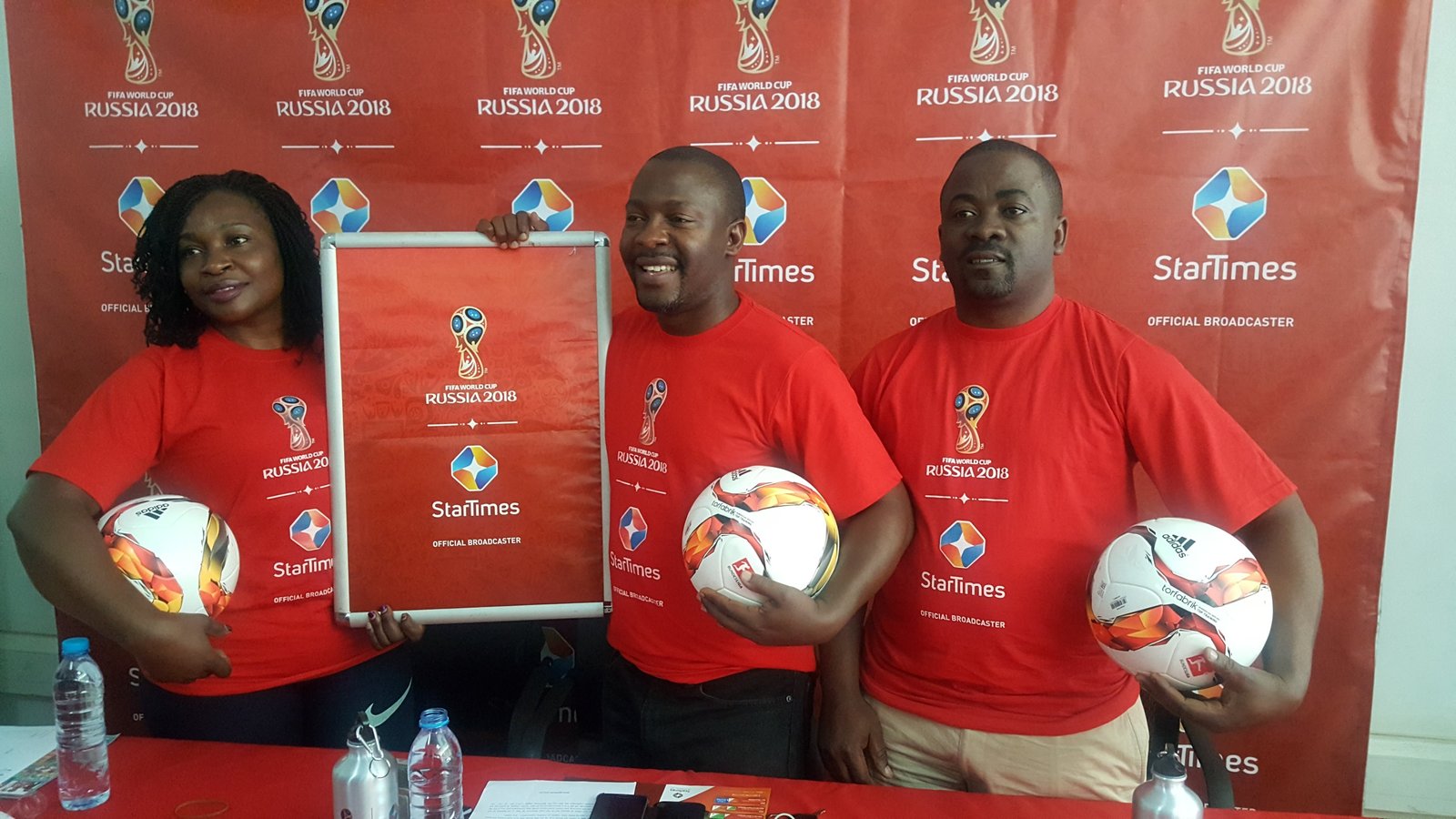 StarTimes Vice President also Brand and marketing manager Aldrine Nsubuga stated "Our current market leadership with close to 1.4 million subscribers guarantees that the 2018 FIFA WORLD CUP RUSSIA will now be enjoyed by many more households than the previous ones. This is excellent news to millions of television owners in Uganda who couldn't watxh the World Cup due to high cost of acquisition and subscription."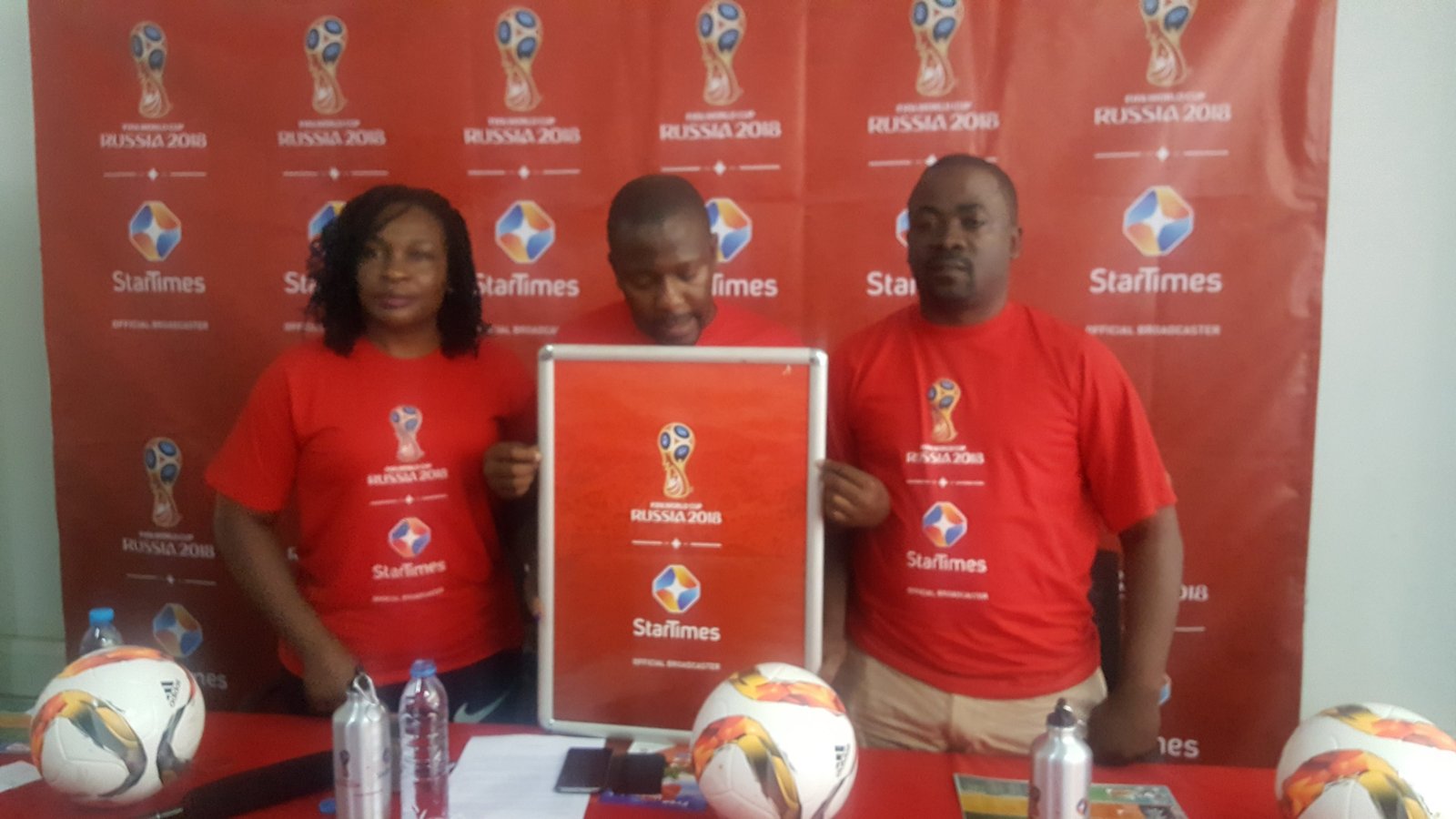 The world cup will broadcast on StarTimes on four dedicated channels which are World Football, Sports premium, Sports Life and Sports focus.
StartTimes was launched in 2010 and is now the leading digital TV operator in Uganda with 1.4 million subscribers.
(Visited 212 time, 1 visit today)
Uganda Musicians Association unveils patron

By Our Reporter
The Uganda Musicians Association has unveiled Captain Mike Mukula as their patron. This was during a members' meeting held at Silver Springs, Bugolobi on Wednesday.
The meeting was presided over by the association's chairman, Mr Julius Kyazze who announced their new patron, and noted that "this signals a new wave of change and the future of Ugandan musicians".
Addressing the members, Capt. Mike Mukula highlighted the need for musicians to unite and build formidable brands after which he contributed Ugx 5million in cash towards the association activities.
During the meeting, the executive committee also contributed another Ugx 5million and other members including Eddy Kenzo, Haruna Mubiru, Dj Kikofila, Ykee Benda and more contributed more cash to bring the total collection to about Ugx 14 million.
The  collected funds will go towards securing office premises and furnishing them.
Launched last year, the Uganda Musicians' Association aims to protect and preserve Ugandan music while promoting unity among musicians. It also seeks to organise the music business and facilitate a collective bargaining of the members towards a common agreed upon goal.
To become a member of the association one has to be a musician, vocalist, instrumentalist, producer or artist manager.
(Visited 212 time, 1 visit today)
Club DJ Awards 11th edition launched in Gulu

By Our Reporter
The annual Club DJ Awards are back for their 11th edition.
The awards which offer a platform to deejays across the country to showcase their different DJ mixing skills were launched in Gulu over the weekend at an event where DJ Joel and DJ Slim, both from Gulu, took home UGX 1,000,000 and UGX 200,000 respectively after emerging the best on the day.
The competition will carry on to Mbale, Masaka, Jinja Mbarara and will finally end up at Lido Beach in Entebbe on the 13th of May.
At Lido Beach Entebbe on the 13th of May, Spin masters from the Central region will be challenged to the compete for the Title of No.1 DJ in the region. Only one winner will take home Uganda's Top DJ trophy and UGX 2million cash instantly.
"Our forte as a Club is music, we believe in Ugandan music as a whole and our interest goes from musicians, to the guys behind the music itself right to the DJ's who play this music. To us, As people are skilled in music in any way, we give them the platforms to showcase their individual talent so that they can take it to the next level," said Robert Nsibirwa, the Club Brand Manager.
Uganda DJ Awards founded by Anthony Yawe aka DJ Tony in 2008 mark 11 years under sponsorship from Nile Breweries open to the first 20 DJ's to register in all regions, judged according to their mixing ability towards crowd reaction as they do their thing being voted by their fans.
(Visited 212 time, 1 visit today)