Exim Bank Celebrates Another Milestone In East Africa's Financial Sector

Bank Of Uganda Governor, Emmanuel Tumusiime-Mutebile, has commended Exim Bank for being resilient and withstanding a possible upheaval as the bank rebranded from Imperial Bank to Exim Bank.
Addressing guests at a Cocktail Party at the Serena Kampala Hotel and Conference Centre to celebrate the Bank's new identity, Governor Mutebile commended the board, management and staff of Exim Bank for bringing additional banking services and facilities to Uganda.
Exim Bank Managing Director, Mr. R. R. Chandramouli, thanked the Governor for maintaining a steady hand on Uganda's banking sector.
"We are extremely grateful to you for staying the course with us all these years especially the times when some were uncertain. I'd like to think that your loyalty as customers is given to us in return for our loyalty to you as reliable bankers," Chandramouli said.
"We also wish to thank the Governor Bank of Uganda and the government at large for continued support you have given to us as a bank and the entire financial sector. Your steady hand at the till has ensured we all stay afloat and has given confidence to investors in the financial sectors including our own," he added.
Exim Bank Chairperson, Mrs. Sarah Nanziri Baggalaliwo, pointed out the long and venerable heritage that Exim Bank shared with Tanzania, and said Uganda was proud to be the first country in East Africa outside Tanzania that Exim Bank had chosen to expand into.
"You represent a very large number of customers that we hold in very high regard and we thank you for accepting our invitation to celebrate with us the beginning of a new era" she added.
Exim Bank Uganda began operations on March 17, 2016, taking over from Imperial Bank Uganda Limited.
The shareholders in Exim Bank Uganda are Exim Bank Tanzania with 58.6%, Mukwano Group 36.5% and Export Finance Limited 4.9%.
Exim Bank Tanzania is the largest indigenous Bank in Tanzania, and has been in operation for 19 years, with a total of 37 branches at strategic centres across Tanzania, and two overseas Subsidiaries. The Bank's Total Assets were at Tzs 1.250 trillion (USD 580 mio) as on 31st December 2015 with Shareholders Funds of nearly USD 90 Million. The bank has two banking subsidiaries in Comoros Djibouti. Uganda is the third operational country the bank has expanded to.
Exim Bank posted a stellar financial performance for the year 2015, with the bottom line (Profit after Tax) posting a record growth of 80% over previous year at Tzs30.666 billion (USD 14 mio).
"It has been a great honor to partner with 'Exim Brand' here in Uganda", said Alykhan Karmali, key promoter of the Mukwano Group.
"We are all excited to benefit from the prowess of 'Exim Group's experience on trusted and futuristic banking. Customers with operations in both the countries can now look forward to greater synergies, efficiencies and facilitations on banking services", added Mr Alykhan Exim Bank Uganda shall have the privilege of making a strong beginning with a set of five well-established branches in Kampala. The bank has more than 100 dedicated and loyal staff.
(Visited 1 time, 1 visit today)
Watch the Africa Nations Cup this June, see how and with who


Many Ugandans would be dieing to witness the forthcoming Africa Nations cup in Egypt yet they do not know how to go and with whom. Be worried not, Breeze Travel and Safaris Limited is dedicated to make the experience easier for you. Like the company did in the 2017 African Cup of nations qualifying rounds where it took upto 70 Ugandans to witness greatness, it will be making the experience even better this year in June where it will take more Ugandans to witness their country participate in the biggest African tournament.
The company has been licensed and intends to take a handful of Football lovers to Egypt and also accomodate them until end of the tournament. Breeze Travel and Safaris Limited is one of the few licensed companies to take Ugandans on such trips and will be at it again this year.
Breeze Travel and Safaris Limited is an experienced tours and travel company that has given people a memorable package in and out of Uganda for over 15 years. Previously the company has organized Bussiness,Sports and Leisure trips and tours for it's clients.
The company also has in the past organized international tours by having continous special travel package to Egypt , Dubai, South Africa, Seychelles, Netherlands, USA among others.
Breeze Travel and Safaris Limited is the official FUFA fans travel agent and has always given a memorable experience to it's clients. "We have for the past 15 years given thousands of Ugandan tourists memorable experiences and we are proud to announce that we will be taking more Ugandans to Egypt in June. Our fairs are fair to average earning Ugandans and accommodation and feeding is also on us. We want to give Ugandans a chance to be part of the African Nations Cup this year" CEO Alexis Jubilee remarked.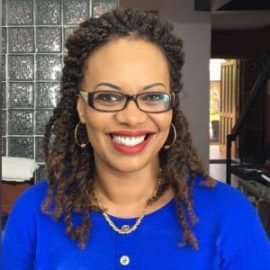 Breeze Travel and Safaris Limited is an experienced Tour and Travel Company that has given people a memorable packages in and out of Uganda for over 16 years!
They organise events spanning from Business , Education , Sports and Leisure trips and tours Wide-World with memorable experiences.
Breeze Travel & Safaris Ltd has been at the fore front of organising better ,fair and memorable sport tourism among them is the most talked about Maseru, Lesotho Tour that took over 100 people of all classes to watch African Cup of Nations Qualify Match in 2007 , from then they have organised different packages for sports including World Cup Fans to South Africa 2010 , Kenya vs Uganda in NairobiI Nyayo stadium 2013, Africa Cup of Nation Qualify in Ghana 2008, Afcon Gabon in 2017 and World Cup Russia 2018.
Based on this experience and understanding of Sport Travel terrain they have again very exciting packages to offer Sports loving Uganda Tourists with the best memorable but fairest packages to travel Cairo- Egypt and watch Ugandas Cranes come back in the African Cup of Nations Finals.
The package accomodates budget/ luxury fans who would like watch one match ,two matches or the three group matches involving Uganda Cranes.
Here are se of their available packages
OPTION ONE
BUDGET
PER PERSON SHARING
• RETURN ECONOMY TICKET
• RETURN AIRPORT TRANSFERS
• 6NIGHTS OR 10 NIGHTS ACCOMMODATION IN A 3* HOTEL
• DINNER ON A NILE CRUISE WITH ORIENTAL BELLY DANCER SHOW
• CITY TOUR
• MATCH TICKETS
• ALL ENTRACES FOR SIGHTSEEING
• GROUND RETURN TRANSFRES TO THE STADIUM
• ENGLISH- SPEAKING EGYPTOLOGIST GUIDE
OPTION TWO
LUXURY
• PER PERSON SHARING
• RETURN ECONOMY TICKET
• RETURN AIRPORT TRANSFERS
• 6NIGHTS OR 10 NIGHTS
• ACCOMMODATION IN A 4* HOTEL ON BB BASIS
• 2 NGHTS IN 05* NILE CRUISES BASED ON FB
• AIR TICKETS FROM CAIRO TO LUXOR/ASWAN
• TOURS: Visit East Bank, Luxor, Karnak Temple, temple of Edfu, Komombo Temple, Aswan High Dam, Unfinished Obelisk
• CITY TOUR OF CAIRO
• MATCH TICKETS
• ALL ENTRACES FOR SIGHTSEEING
• GROUND RETURN TRANSFRES TO THE STADIUM
• ENGLISH- SPEAKING EGYPTOLOGIST GUIDE
PACKAGES EXCLUDE:
• VISAS
• ANY EXTRAS NOT MENTIOBED IN THE ITINERARY
• TIPPING, TELEPHONE BILLS AND LAUNDRY
• MEALS AND DRINKS WHERE NOT SPECIFIED
Get details and book your slot here https://www.breezetravel-safaris.ug/tours-and-safaris/
(Visited 1 time, 1 visit today)
Coca-Cola excites Kawempe, Matugga with goodies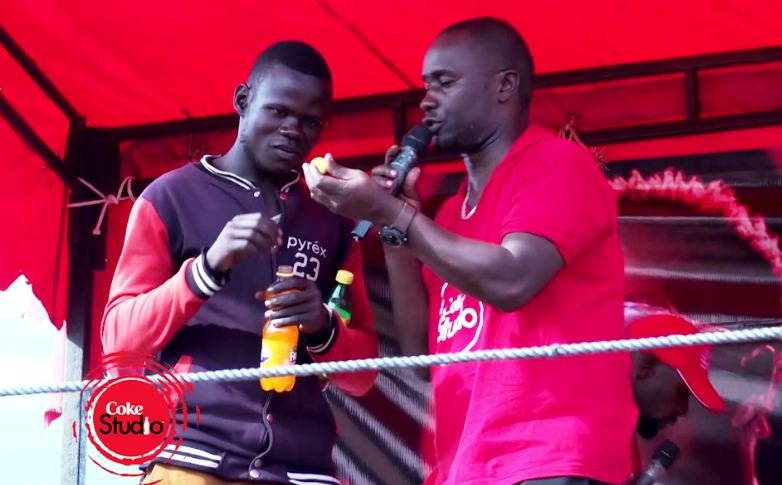 By Our Reporter
Residents of Matugga, Kawempe and Bulenga towns were recently treated to excitement, free drinks and exciting prizes as part of the ongoing Coca-Cola Coke Studio Under The Crown promotion.
From Matugga, Nsereko Eddy, Magamba David and Oyo Joseph won themselves a brand new decoder while Mwesigwa Lugolobi and Nabatanzi Annet won new TV sets. In Kawempe, Mpaata Jimmy and Isale Emmanuel won brand new TVs and Kimera Musa won a new decoder.
Commenting about his prize, Musa Kimera thanked Coca-Cola for the exciting prize. "I have been buying 2 or 3 Coca-Cola sodas a day and had not managed to win anything. Today, I bought a Fanta and was surprised to find out that I had won a brand new decoder," he noted.
Since its launch, the promotion has also seen thousands of consumers win exciting prizes such as 32-inch Hisense television sets, Multichoice dish and decoders, Coke Studio branded items, sodas and airtime by simply purchasing a Coca-Cola, Fanta, Sprite, Novida or Stoney 500ml plastic bottle and checking under the yellow crown.
On checking under the crown, consumers will either find the name of their favorite Coke Studio Artistes and the image of their prizes to be won or a code which they will send to 6088 to immediately receive their airtime across all networks.
(Visited 1 time, 1 visit today)
Vivo Energy to reward customers with free fuel in Easter promo

By Our Reporter
The much awaited Easter holiday is here, and for many the celebration means spending time with family. If you are travelling during the Easter season, Vivo Energy wants you to go well. In a true spirit of Easter celebration, the fuel company has announced a new promotion in which all their customers will get free fuel when they refill at any Shell station countrywide.
Dubbed "Easter Fiesta", customers will get the free fuel instantly for every purchase made on Shell FuelSave Unleaded or Diesel that is at least worth 20,000/=.
"We are giving back to our customers this Easter season by giving them 10% of their consumption when they fill up their tank with 20,000/= and above. Pass by any Shell station across the country and enjoy free fuel," relayed Emmanuel Ssebunya, the Vivo Energy Brand Manager – Fuel.
This promotional offer is open to all motorists including motorcycle riders, truck drivers and bus drivers among others and is valid starting Thursday, April 18th up to Sunday, April 21st.
(Visited 1 time, 1 visit today)