Exclusive: How City Socialite Smashed Bottle Over Reveler's Head At Club Guvnor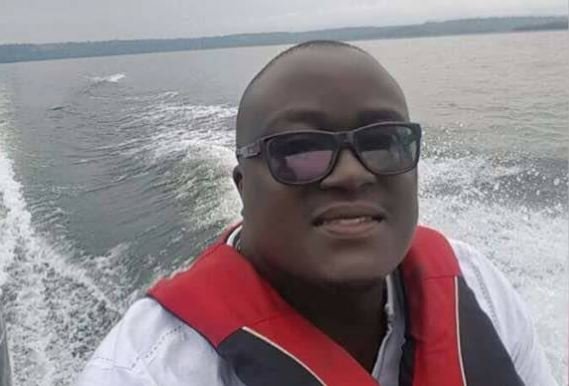 By Our Reporter 
As usual, your number one exclusive Ugandan news platform has been privy to the news of what transpired in Guvnor on the night of 2nd November 2017. In a CCTV video of the fight that has leaked to us, BigEye.ug has been able to establish how it all started and ended.
In the video, Andrew Cohen, a famous Guvnor patron is seen in high spirits around the club. He hugs a number of friends. On this same night, a number of popular figures around town were in the building. These included sons of Uganda's richest man and a number of other high profile figures.
When Cohen went to his table, he met Black Chyna, with whom they have had flings in the past. They were all bubbly around each other, and so were their friends. Black Chyna sent for the famous Johnnie Walker drinks, the cheapest of them, Red Label as the Deejay turned the wheels on some Nigerian music.
Then Black Chyna is seen whispering something in Cohen's ear. Cohen stands up, heads out to one bar man. Then returns a bit angered. Chyna once again shouts at Cohen, and shows him the middle finger. It is soon clear that some misunderstanding has erupted.
According to friends, what finally makes everything worse is when Chyna challenges Cohen whom she refers to as a 'one minute man.' "You are here showing off big muscles yet you have a tiny thing and can't even satisfy a woman. You are a loser. I dosed off as you chawed me. You are a total bore." This clearly angers Cohen who rises up and throws a punch at Chyna.
Unfortunately, the punch misses Chyna who now retreats and comes back with a bottle that she smashes over Cohen's head. Chyna afterwards brags out; "Nigga next time pick on the right b*tch, I will send you six foot under."
It is then that the Guvnor bouncers swing into action, restrain Chyna and hand her over to security before she's driven to Central Police Station and detained. Meanwhile, an unconscious Cohen is rushed in an ambulance to Nakasero Hospital where he is diagnosed with multiple concussions and immediately put through a CT scan.
At this point in time, we can't release the CCTV video as it may interfere with police investigations. We shall also release video recordings of other fights that happened outside the club.
(Visited 1,290 time, 1 visit today)
FIK Fameica wins big at Hipipo Music Awards 2018
By Staff Writer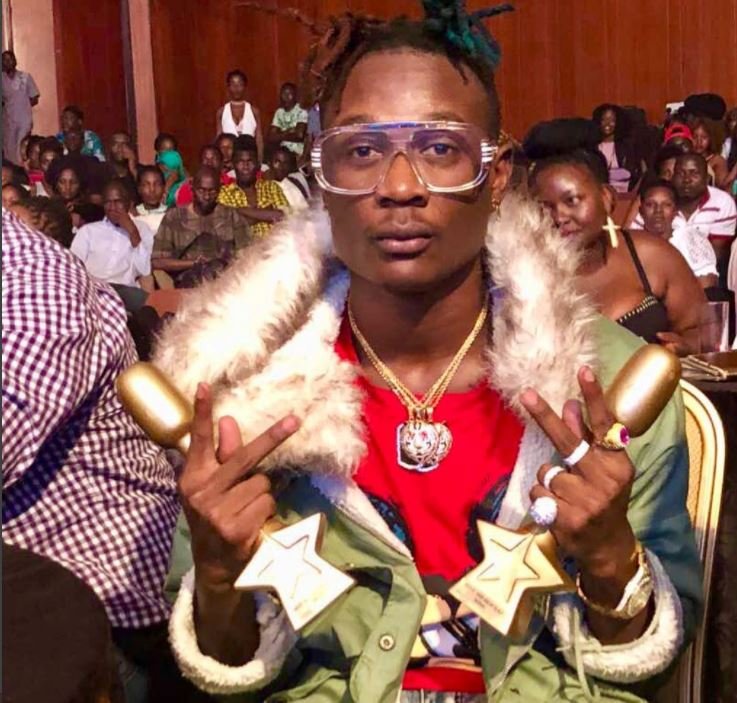 Musician Fik Fameica won big last night at the Hipipo Music Awards 2018 that took place at The Prestigious Kampala Serena Hotel.
Fik managed to walk away with three awards and these were;
Best Breakthrough Artist Fik Fameica
Best Hip-Hop/Rap Song Fik Fameica – Kutama
Best Afrobeat Song Roden Y Kabako Ft Sheebah & Fik Fameica – Sitani Tonkema
'I am here for work not words. Shouts to my fans and thanks to Allah,' Fik said after the award ceremony.
Here is a video of the young star at the awards.
(Visited 1,290 time, 1 visit today)
HIPIPO MUSIC AWARDS 2018 FULL LIST OF WINNERS
The Hipipo Music Awards 2018 took place on Saturday at The Prestigious Kampala Serena Hotel. Here is a full list of winners for this year.
Find the list of winners.
Africa

Africa Song of the Year
Diamond Platnumz Ft. Ne-Yo – Marry You
Africa Video of the Year
Mafikizolo – Love Potion
Best Francophone Africa Act
Toofan – Terre
Africa Best Female Artist
Tiwa Savage
Best Song from Western Africa
Davido – IF
Best Song from Southern Africa
Roberto – Into You
East Africa
Song of the Year Kenya
Nyashinski – Malaika
Song of the Year Tanzania
AliKiba – Seduce Me
Song of the Year Rwanda
Meddy – Slowly
Rwanda Video of the Year
Butera Knowless – Uzagaruke
East Africa Super Hit
Darassa Ft. Ben Pol – Muziki
East Africa Best Video
Diamond Platnumz – Eneka
East Africa Best Breakthrough Artist
Bruce Melodie
Best East African Collabo
Sheebah Ft. The Ben – Binkolera
East Africa Best Female Artist
Vanessa Mdee

Uganda

Artist Of The Year
Sheebah
Best Female Artist
Sheebah
Best Male Artist
David Lutalo
Best Duo/Group
Radio and Weasel
Best Breakthrough Artist
Fik Fameica
Best A-Cappella Group
Canaan Gents
Must Watch Talent
Nina Roz
Best DJ
Selector Jay
Album Of The Year
Sheebah – Karma Queen
Video Of The Year
Eddy Kenzo – Jubilation
Song Of The Year (Uganda)
Radio & Weasel & B2C – Gutamiiza
Best Audio Producer
Eno Beats
Best Video Director
Ng Filmz – Dir. Nolton
Best Video Editing and Visual Effects
Dir. Cyril Ducottet for "Missing You"
Best Song Writer
Moses Radio
Best Hip-Hop/Rap Song
Fik Fameica – Kutama
Best RnB/Soul Song
Naava Grey – Ndi Ndi Ndi
Best Ragga Dancehall Song
Slick Stuart & Roja – Eva
Best Reggae Song
Bruno K – One For The Road
Best Religious Song
Swahaba Kasumba – Mwebale Okusiiba
Best Band Song
Mary Bata – Tugenda Komawa
Best Contemporary Folk Song
Kapalaga Baibe – Omwana Wa Maama
Best Kadongo Kamu Song
Jackie Kizito – Zirindaba
Best Zouk Song
Geosteady Ft Charly & Nina – Owooma
Best Afrobeat Song
Roden Y Kabako Ft Sheebah & Fik Fameica – Sitani Tonkema
Best Afropop Song
Rema – Banyabo
Best Social Message (Inspirational ACT)
Rema – Banyabo
Raising Diva Stand Out Act
Spice Diana – Anti Kale
Best School Act
Buddo SS- This Is Buddo
Best Song from Eastern Region
Afande Miah Ft. Roo Ya Simba – Tunaweza
Best Song from Northern Region
Pretty B – "Dwoka Dwoni Piny'
Best Song from Southern Region
Navy Kayz and Trisha – Neighbor Ebintu byo
Best Song from Western Region
Ray G Rhiganz – Nuunu
Life Time Achievement Award
Paul Saka
Video Trailblazer Award
Waka Stars for Anti Kale
Decade Video Vanguard Award
Navio
Best Gospel Act
New Chapter – Bingi
Best Global Act
Triplets Ghetto Kids – French Montana – Unforgettable ft. Swae Lee
Life Time Achievement Award
Fred Sebatta
(Visited 1,290 time, 1 visit today)
Video: Pallaso's Melbourne show sells out.
Team Good Music singer Pallaso is having his time on the moon after his first show in Australia last night sold out. The sucker free boss singer has his first show of his Australian tour in Melbourne and had all tickets sold leaving some party goers stranded.
Pallaso music is so much loved in Australia both by the natives and the Ugandan in the continent. One comment read "It has been years of good music from Pallaso but he had taken long to come here. We enjoy him so much here and we are looking forward to the rest of the shows."
Pallaso seems to be on the loose after getting back his liberty to travel to Europe, you will see more of such shows.
Pallaso becomes the fifth Ugandan artiste to perform in Australia after Chamili, Bebe Cool, Kenzo and AK 47.
(Visited 1,290 time, 1 visit today)