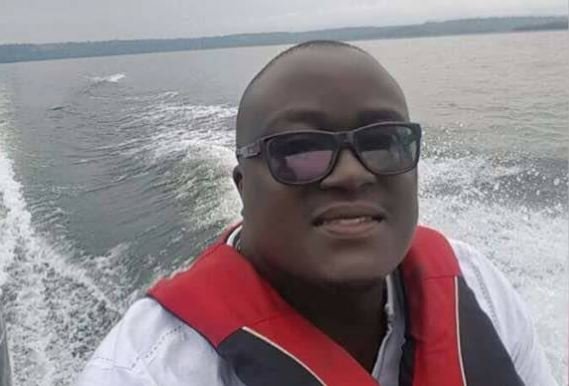 By Our Reporter 
As usual, your number one exclusive Ugandan news platform has been privy to the news of what transpired in Guvnor on the night of 2nd November 2017. In a CCTV video of the fight that has leaked to us, BigEye.ug has been able to establish how it all started and ended.
In the video, Andrew Cohen, a famous Guvnor patron is seen in high spirits around the club. He hugs a number of friends. On this same night, a number of popular figures around town were in the building. These included sons of Uganda's richest man and a number of other high profile figures.
When Cohen went to his table, he met Black Chyna, with whom they have had flings in the past. They were all bubbly around each other, and so were their friends. Black Chyna sent for the famous Johnnie Walker drinks, the cheapest of them, Red Label as the Deejay turned the wheels on some Nigerian music.
Then Black Chyna is seen whispering something in Cohen's ear. Cohen stands up, heads out to one bar man. Then returns a bit angered. Chyna once again shouts at Cohen, and shows him the middle finger. It is soon clear that some misunderstanding has erupted.
According to friends, what finally makes everything worse is when Chyna challenges Cohen whom she refers to as a 'one minute man.' "You are here showing off big muscles yet you have a tiny thing and can't even satisfy a woman. You are a loser. I dosed off as you chawed me. You are a total bore." This clearly angers Cohen who rises up and throws a punch at Chyna.
Unfortunately, the punch misses Chyna who now retreats and comes back with a bottle that she smashes over Cohen's head. Chyna afterwards brags out; "Nigga next time pick on the right b*tch, I will send you six foot under."
It is then that the Guvnor bouncers swing into action, restrain Chyna and hand her over to security before she's driven to Central Police Station and detained. Meanwhile, an unconscious Cohen is rushed in an ambulance to Nakasero Hospital where he is diagnosed with multiple concussions and immediately put through a CT scan.
At this point in time, we can't release the CCTV video as it may interfere with police investigations. We shall also release video recordings of other fights that happened outside the club.
(Visited 1,290 time, 1 visit today)