Etihad Airways Introduces New Baggage Policy

Abu Dhabi, UNITED ARAB EMIRATES (UAE) – Etihad Airways has introduced a new baggage policy tailored to varying customer requirements in the international markets it serves.
The changes allow for a simpler baggage structure as the allowance for all markets, excluding the US and Canada, is now based on total weight rather than the number of bags checked in.
Etihad Airways Executive Vice President Commercial, Mohammad Al Bulooki, said: "In line with global best practice and market trends, Etihad Airways has developed a baggage policy that best caters to the differing needs of our guests around the world. The switch to a policy based on weight rather than the number of bags simplifies our allowance system and provides greater convenience and customer benefit while enhancing the travel experience."
With the switch to a weight-based baggage policy, the majority of markets will be entitled to 23kg of checked baggage on Economy Deal fares, 30kg on Economy Saver and Classic fares, and 35kg on Economy Flex fares. Customers in all Business Class fare categories are entitled to 40kg, and First Class customers enjoy a 50kg allowance. Guests in The Residence onboard Etihad Airways' flagship Airbus A380 fleet are provided with an allowance of four bags at 32kg each.
Notable exceptions where the policy has been tailored to market requirements include all flights from Africa, where the allowance is 40kg as standard on both Economy and Business Class fares. Customers travelling between Australia and Lebanon are entitled to 40kg in both Economy Class and Business Class, and the allowance on flights from the GCC to the Indian Subcontinent starts at 30kg in Economy Class.
Etihad Guest Silver, Gold and Platinum members will continue to receive a complimentary excess baggage allowance of 32kg on US and Canada routes, and 20kg for Platinum members, 15kg for Gold members and 10kg for Silver members on all other routes.
Full details of the revised baggage policy, please visit.
About Etihad Aviation Group
Headquartered in Abu Dhabi, the Etihad Aviation Group is a diversified global aviation and travel group with a business model driven by partnership and an innovative approach to growth. Etihad Aviation Group comprises five business divisions – Etihad Airways, the national airline of the United Arab Emirates; Etihad Airways Engineering; Etihad Airport Services; Hala Group and Airline Equity Partners. For more information, please visit: theetihadaviationgroup.com.
About Etihad Airways
From its Abu Dhabi base, Etihad Airways flies to 103 international passenger and cargo destinations with its fleet of 115 Airbus and Boeing aircraft. Etihad Airways, the national airline of the United Arab Emirates, was established by Royal (Emiri) Decree in July 2003, and in 2017 carried 18.6 million passengers. For more information, please visit: etihad.com, follow @EtihadAirways on Twitter and join Etihad Airways on Facebook.
(Visited 1 time, 1 visit today)
Riham Under Hariss International Limited Announces Litter Bin Recycling Project In Conjunction With Kampala Capital City Authority

In a bid to enhance recycling and waste segregation, Hariss International Limited the manufacturers of the Riham Products have entered into a partnership with Kampala Capital City Authority (KCCA) where they will be providing Two Hundred and Seventy Five (275) Litter Bins to all KCCA schools, and division offices within Kampala District.
Hariss International Limited. has a strategic goal to sensitize the youth in Uganda on the importance of plastic recycling. Their aim is to grow and inhabit a culture of recycling among the youth right from an earlier stage. They will invest in awareness initiatives, and easy to learn teaching campaigns that can assist the youth to understand what to recycle, how to recycle, and where to recycle.
Hariss International Limited. believes in a spherical economy where recycled plastic bottles can not only be reused for various other purposes but where the act of recycling can also be used as an alternative source of income for our community and wealth creation for the nation.


They will be officially handing over the said litter bins to KCCA at Kawempe Church of Uganda Primary School on Monday, 19th November 2018.
"In order to grow a recycling culture within our nation it is quintessential for us to collectively set a foundation upon which recycling can actually be achieved. It would be somewhat pointless to request an individual to a recycle a plastic bottle when they have to walk over a mile to find a recycling point. Therefore we all have a responsibility not only as manufacturers but as citizens of Uganda, to see to it that we can ease access to recycling especially within schools where we are endeavoring to encourage the youth to inhabit a culture of environmental conservation." Ms. Racheal Luwedde the Public Relations manager Hariss International Limited noted.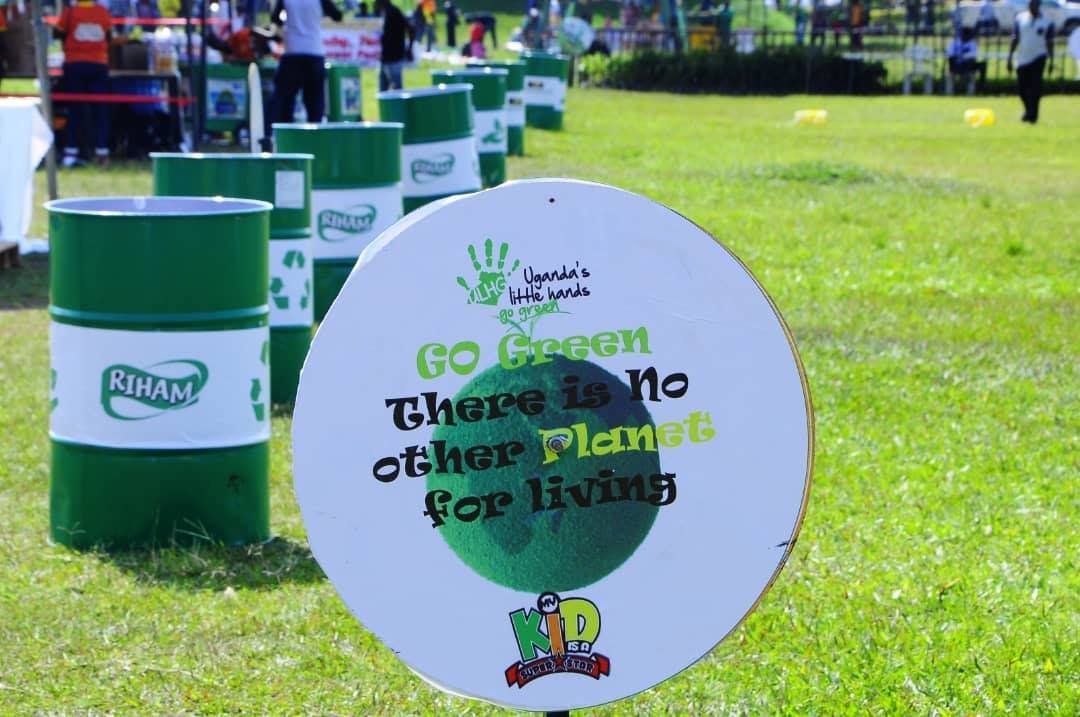 They anticipate to further grow such partnerships in collaboration with more local communities, municipals, and authorities across the country.
KEEP KAMPALA CITY CLEAN.
(Visited 1 time, 1 visit today)
MTN opens Mobile Money API as it unveils Shs1bn fund for innovators

The Mobile Money Open API will now be accessed by third parties.

The expectation is to

enable innovation around payment systems.

MTN has also launched a Startup Fund valued at Shs1bn and unveiled the MTN Open API App Challenge
Kampala – MTN Uganda has today become the first telecom company in Uganda and in the MTN Group to grant access to third-party access to its Mobile Money Access Programming Interface (API). An Open API platform enables developers and programmers to get free access to MTN mobile money proprietary software platform. MTN Mobile Money is the most widely used mobile money platform in Uganda. Developers can now access it, create products that ease payment options and leverage the 10M of MTN clients registered on Mobile Money.
"This is an exciting development for the Ugandan start-ups ecosystem. Innovators will now be able to develop applications that ease the customer experience in terms of mobile money payments. We do hope that this move will spur innovation in the developer community around the country because this is the first time this is being done here," said Elsa Muzzolini, the General Manager, Mobile Financial Services MTN Uganda.
In January 2018, MTN Uganda and Consultative Group to Assist the Poor (CGAP) entered a partnership intended to drive customer growth and activity by facilitating a wider range of mobile wallet applications for all customers through open APIs. According to CGAP, open APIs have the potential to further drive financial inclusion, which is already being accelerated by the usage of mobile money.
"Our expectations are that this decision will enable innovators to monetise their products, ensure that there is fast turnaround of innovations to get to market and improve the value created for innovators and entrepreneurs, why not a Ugandan Ebay or Amazon in the next few months" Muzzolini added.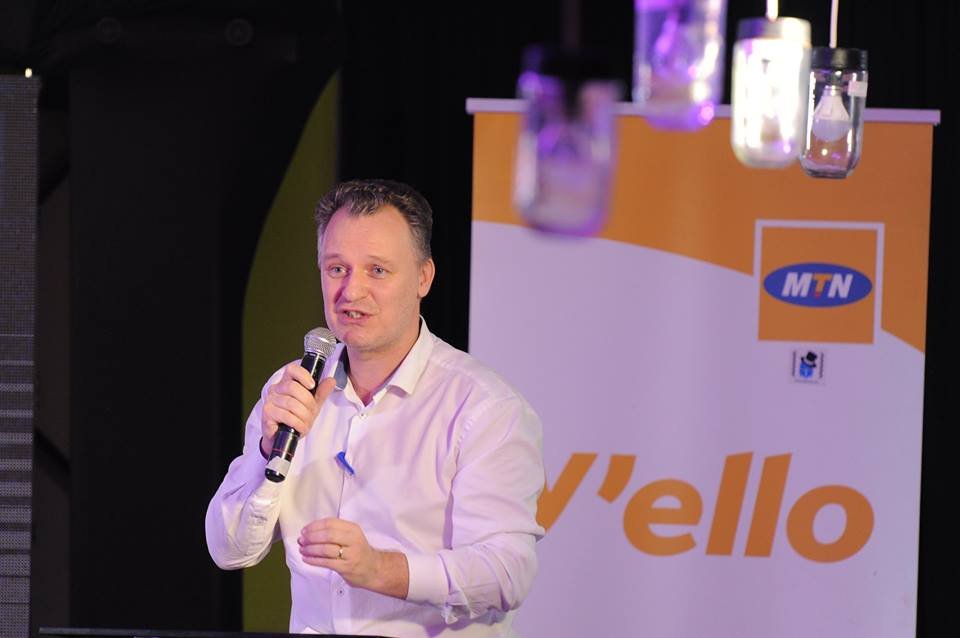 The MTN Mobile Money API will be accessed by developers online through http://momodeveloper.mtn.com/. This takes away the process previously where developers had to submit paperwork physically to MTN Uganda and to proceed to a lengthy standard integration. The online system provides an option where before developer's product goes live, they can test it using a sandbox available at no cost on the website.
MTN also announced the launch of a Shs1bn Startup Fund that will be accessed by local technology start-ups in Uganda. The fund is expected to provide a financial boost to startups that participate in the MTN innovation challenge series.
The first of these is the MTN Open API Challenge starts on 3 December 2018. Participants will make their entries on the innovation challenge website.
"It has been 20 years since we started operating in Uganda and our role in this economy has been evolving. Today, opening the Mobile Money API further emphasises our ambition of being a digital company. Ugandan developers now have the opportunity to build products that will enhance financial inclusion, improved customer experience when making payments and improve the movement of virtual money," said Wim Vanhelleputte, the MTN Uganda CEO.
Adding, "The Shs1bn commitment we have made towards the MTN Startup Fund also forms part of that ambition to continue supporting local innovators. I encourage as many startups as possible to participate in the several innovation challenges we shall be hosting in order to access funding from the MTN Startup Fund."
At the same function, the MTN Uganda CEO unveiled a Ugx 310 million high speed internet connectivity package to the Innovation Village, courtesy of the MTN Foundation. The package includes free internet connectivity for use by young developers and innovators as part of its youth empowerment drive.
There has been a tremendous success in countries like Kenya where some telecom companies have opened up their Mobile Money APIs. MTN Uganda in partnership with several technology and innovation hubs around the country is facilitating the training of developers on how to use the platform. Free training program is available for registration on MTN website.
(Visited 1 time, 1 visit today)
Global Fund Country Coordinating Mechanism team tours NMS Kajjansi site, pledges additional funding

National Medical Stores hosted the Global Fund's Country Coordinating Mechanism (CCM) team at the Kajjansi site for the new warehouse and office complex on Monday. The Global Fund is a major partner and donor to the project, and the CCM team was led by Dr. Maggie Kigozi, the Vice Chairperson.
The Global Fund provided an initial $ 7 million, and the CCM team were on hand to check the progress, and crucially also explore the opportunity to provide additional funding.
On hand to host the CCM team was Paul Okware, the NMS Chief Stores and Operations Officer. In his presentation, he gave an overview of the construction to date, and revealed various facts about the upcoming structure. The 69.5 billion shilling complex shall house one of the world's biggest pharmaceutical warehouses and cold-storage facilities. It shall have a pallet capacity of over 30000, a quality control lab, offices for more than 200 staff and basement parking for 90 cars. Also, a lot of its workings will be automated, and it shall largely be a 'green' building, for it is designed to let in as much natural light as possible. Indeed connected to that will be a solar capacity with an electricity load of 300 KVA, promising tremendous savings in energy.
"So far the progress of the project stands at about 50%, inclusive of design, and we are confident with the quality of work that's being done by the constructor," Okware disclosed. He also added that in spite of a few challenges, completion remained on track for 2019.
On the issue of finance, and central to the CCM visit, was Okware revealing that about 40 billion shillings is still needed for completion. The Government of Uganda (NMS inclusive) is to provide 19.9 billion.
The CCM team then toured the extensive site, after which Dr. Kigozi gave the assurance that the Global Fund would avail the additional resources necessary, approximately 21.56 billion shillings. "I must say that we are happy with the progress of this project and we will ensure that it is successfully completed," she guaranteed.
(Visited 1 time, 1 visit today)