Emirates hosts children to a movie experience at the cinema
Emirates offered Ugandans a taste of in-flight experience by treating parents and their children to the screening of "The Nut Job 2", the 2017 Open Road Films animation release.
Invited by Emirates airline, nearly 20 children with their guardians came together at Century Cinemax, Acacia Mall on Thursday to watch the much-anticipated animation movie "The Nut Job 2".
Emirates offers a wide variety of children's programming including the very best movies and television from Disney, Cartoon Network, CBeebies and Nickelodeon channels plus much more. Passengers can choose from Disney favourites, top kids TV shows and popular cartoons that opens up a world of entertainment for young flyers.
Meal times on board are also given extra attention on Emirates flights. The special meals offered to children aged between two and 12 years old are served on newly designed meal trays featuring the iconic Emirates cabin crew and pilots.
Little explorers can make new friends on their flight with Emirates' cuddly Fly With Me Animals. These are blanket buddies to wrap up with or little seat critters that attach to the seat belt. Children can be creative with magnetic sketchers, or explore the airline's Fly With Me Animals magazine.
The little adventurers also receive activity bags which include fold-out world maps, travel journals, plastic drink bottles, cards with world facts and various educational books exclusive to Emirates.
(Visited 1 time, 1 visit today)
Toniks signs under Gifted Music Group
By Staff Writer
The latest news reaching our desk indicates that singer Allan Toniks is officially part of Uganda's ever growing music label, Gifted Music group
The singer who has been quiet for a while is set to do a musical comeback with huge pojects under his new home GMG. Sources close to the record label revealed to us that everything was finalised and within a short period of time, Allan will be officially announced as a GMG member
Toniks is the second artist to be signed under the label after signing sensational singer Smart Djaba earlier this year. Allan's first song under GMG, Romance is set to be out this Saturday 24th February 2018
We will keep you posted
(Visited 1 time, 1 visit today)
MTN Uganda announces sponsorship of the Nyege Nyege Festival
MTN Uganda has become the official title sponsor for the annual Nyege Nyege International Music Festival. The announcement comes after MTN Uganda reached an agreement to sponsor the festival for the next three years. The sponsorship is effective from the September 2018 edition.
"MTN Uganda is delighted to be the title sponsor of the Nyege Nyege International Music Festival. As a brand we recognize that being part of this celebration of the arts and culture for three days non-stop helps create sustainability of this very important festival," said Olivier Prentout, the Chief Marketing Officer MTN Uganda.
He said this at the unveiling ceremony that took place at The Square, Industrial Area on Wednesday evening.
MTN is sponsoring the Nyege Nyege International Festival with the aim of ensuring it continues to develop, attract artists and the thousands of music, arts and culture enthusiasts that show-up for the three days.
"This festival is a celebration of music and culture from all over the world. This 3-day celebration allows people to connect, learn something new and have a good time. MTN feels that this is the right festival to partner with since we are all about celebrating, innovation and facilitating the growth of others," Prentout added.
The festival not only attracts local revelers but is also an opportunity for Uganda's tourism sector to thrive as people from several parts of the world attend. It will take place from Thursday, 6th September to Sunday, 9th September 2018 along the shores of The Nile in Jinja.
"We would like to thank MTN Uganda for believing in this celebration of music and culture. This will be an opportunity for us to keep hosting the event and supporting the ever-increasing numbers that turn up to celebrate," said Derek Debru, one of the Founders of Nyege Nyege.
(Visited 1 time, 1 visit today)
Spice Diana breaks silence on allegedly wearing artificial hips.
Embattled singer Spice Diana may fall prey to all the mushrooming bad rumors about her but she will not let one thing go un-explained. The singer who has in the recent past had very rough days has broken the silence on allegations that she wore hips on her concert day and perhaps still wears then. The singer who previously has had bad interview days on BBS and NTV will let all that pass but not the lies that she wore hips.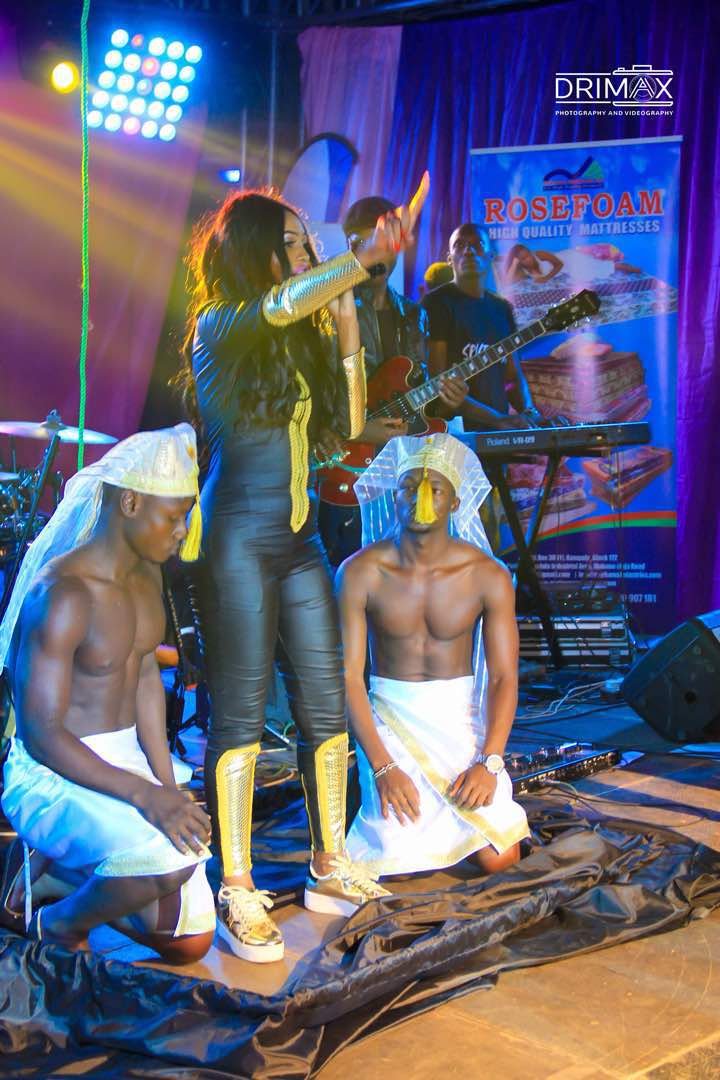 According to Spice Diana, on her concert day she had a costume for the day and was expected to make a grand entrance, to fly in like an angel. "Spice was to come on stage flying like an angel and obviously she had to wear support right from her thighs. Inside her costume she had material from which the ropes that support her were tied and that explains the alleged hip extensions that people are implying." Her manager explained. The singer further confirmed and admitted that had other clothings inside her costume but they were not hip extensions but rather part of her support to her flying entrance.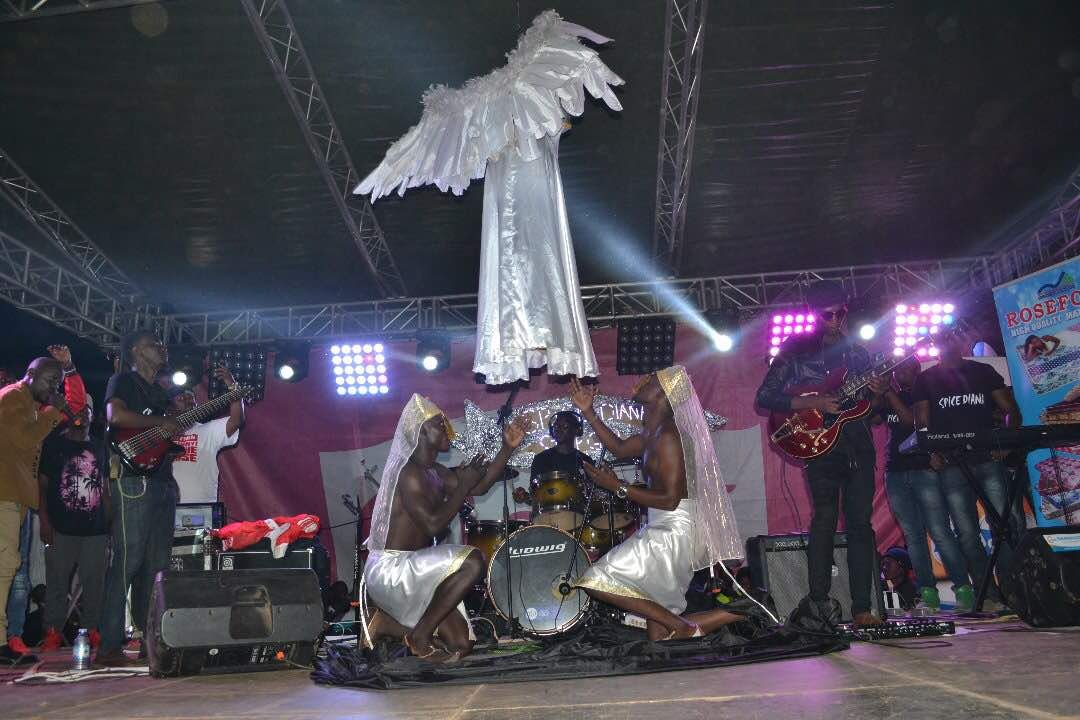 Spice Diana is with no doubt one of the very beautiful female singers we have and we agree she doesn't need hip extensions to rock us.
(Visited 1 time, 1 visit today)