Eddy Kenzo spends Christmas with Ghetto Kids

By Prim Kembabazi
The philanthropic side of BET winner, Eddy Kenzo, came out again when he spend some time with Ghetto kids to celebrate the birth of Jesus with them as well as share a meal with the kids.
"It was such a great honour and moment to celebrate my birthday and xmass with the street kids in Kampala Kisenyi. We had so much fun, eats and drinks together," the singer told us.
Kenzo went ahead to identify two talented singers from the group who he has decided to add to the Big Talent Crew to help them improve.
"I was able to spot out two talented musicians from this Ghetto whom am going to start to work with in my Big Talent crew groom them and uplift their music careers. I was also so impressed how these kids were talented and I was so inspired to motivate and inspire them in any way I could to see them smile and believe in themselves. I now strongly believe anyone can do something for himself as long as he discovers himself and get the best motivation. Together we can make each other's life more beautiful if we hold each other's hand and push one another," Kenzo added.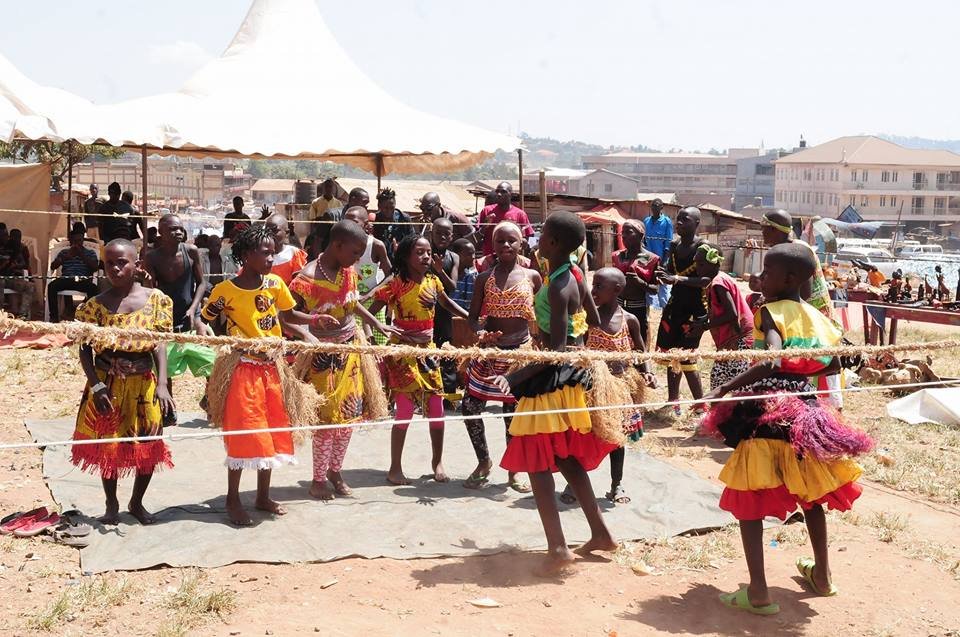 The singer will now proceed to we have a charity football match in Masaka today between Saza champions Buddu VS Masaka. The match is aimed at shating the little he has with the mothers in Mulago Masaka maternity ward.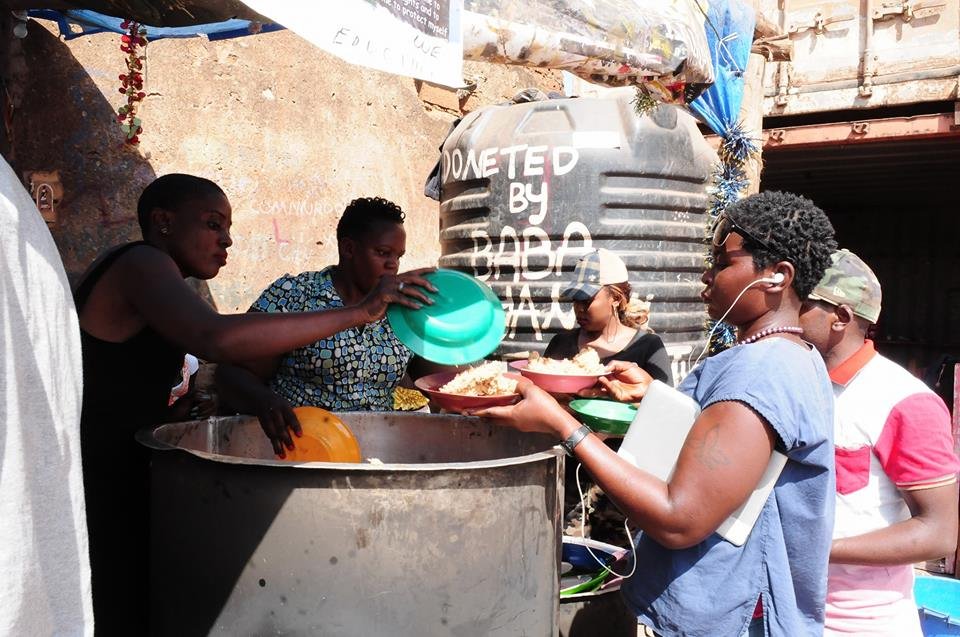 Proceeds will be used to buy a few commodities that they can use while in the hospital. "We expect to see professional footballers like Sadam Juma Uganda national team player and Express FC and Masaka born Vincent Kayizi of KCCA, Ayubu Kisalita Sports Club Vila, Kalyowa Ema Soana, Kirabira KCCA, Muleme Isaac KCCA, Ashabu Sports Club Vila, Ssenkumba Akim KCCA and Masaka born ex-international players like Sekabira, Isma, Noordn, Madadi Bukenya, Byansi Muhammad, Eddy kenzo , Bulega and many more.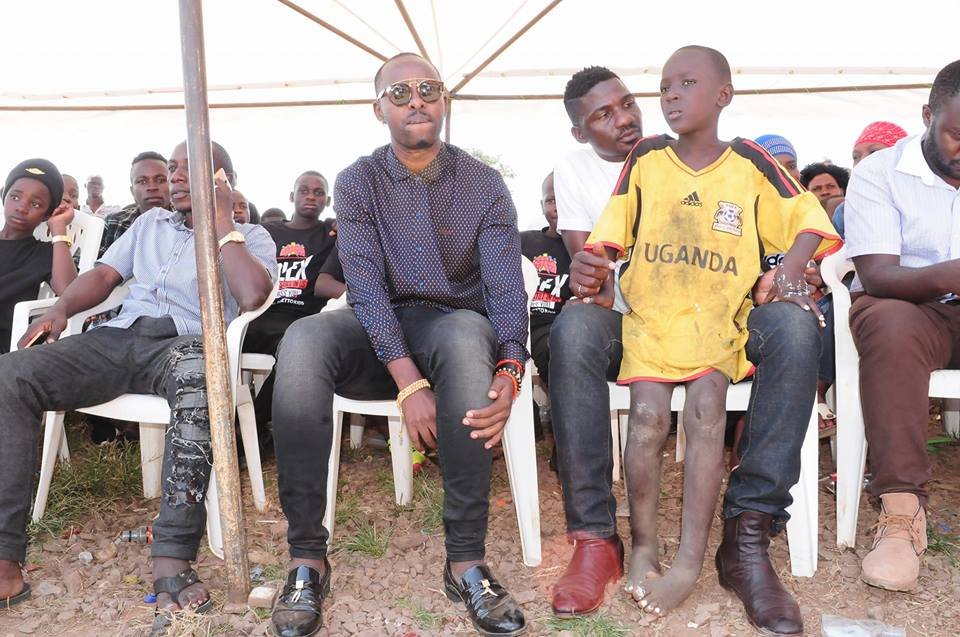 Well done Eddy Kenzo
(Visited 373 time, 1 visit today)
Upcoming singer Had Con cautions Fik Fameika on his copy cat virus.

Singer Had Con is at loggerheads with fast rising singer Fik Fameika over his copy cat vice. According to Had Con Fameika is supposed to apologise in 2 weeks time else he is collecting signatures from other artistes with the same thinking to sink his career in a yet to be disclosed way.
He said "I hear by on behalf of the new generation warning you Sir about yo increasing destruction of our industry due to numerous copycats grabbed on fellow artists without any permission. So many complains reaching us, about your *invisible ghost hustle* (working small and gaining big) yet real original artists have no platforms. Research has it dat 90% of your music is scooped from both international and local new artists. One may say, *"Namwe mukoppe muveeyo!!",* but to be sincere that cant promote our industry. We can only diversify with Unique, Original music with modified sound not copycats. On a serious note, *We are giving Fik Fameica 2weeks to repent for his copycats*"
Watch his video here: https://youtu.be/Xepcb8Wif64
(Visited 373 time, 1 visit today)
Weasel reveals two singers that inspire him, Bebe Cool is not one.

By Stuart G-Khast
Singer Weasel who has since the passing in of his singing partner Radio has not ever been the same is starting to gain courage to perform alone is slowly gaining and over the weekend he performed in Mubende for the longest time ever since Radio passed on.
In Mubende Weasel is said to have gone for a straight hour of a consistent performance. While on stage he revealed to revellers that there are artistes he has great admiration for. "There are artistes that have stood the test of time. They inspire me alot, I want to stand strong and for long as they have over the years. Chameleone and Bibi Wine inspire the rest of us all. They have been here before us all and yet they still stand strong if not stronger." He said.
Weasel has released one song since Radio passed on. He next week will release his other single titled GOOD OVER EVIL.
(Visited 373 time, 1 visit today)
Photos: Brown Shuga goes bald

By Stuart G-Khast
Singer Brown Shuga in a very bold move has cut off all her hair. The singer does not give reason but rather says she loves her new look.
Check out the new look in photos below.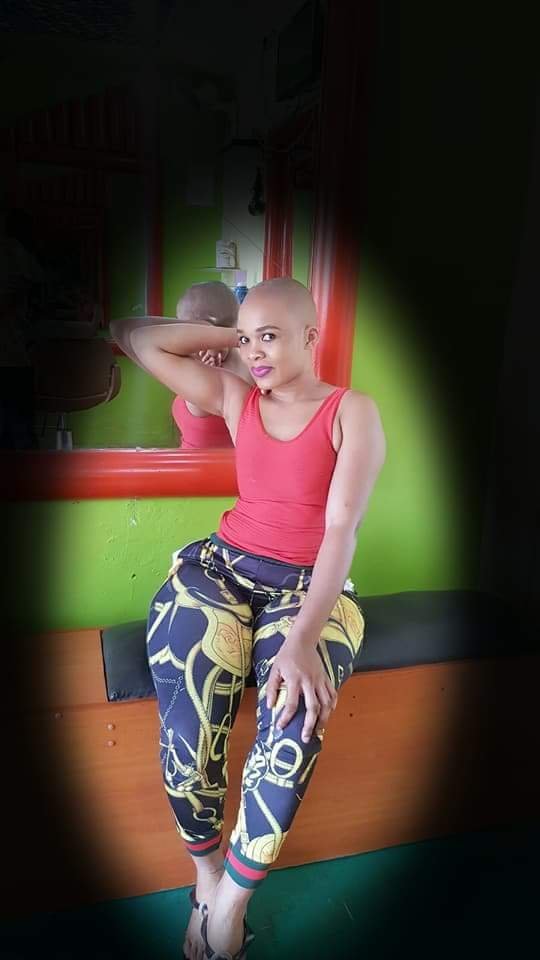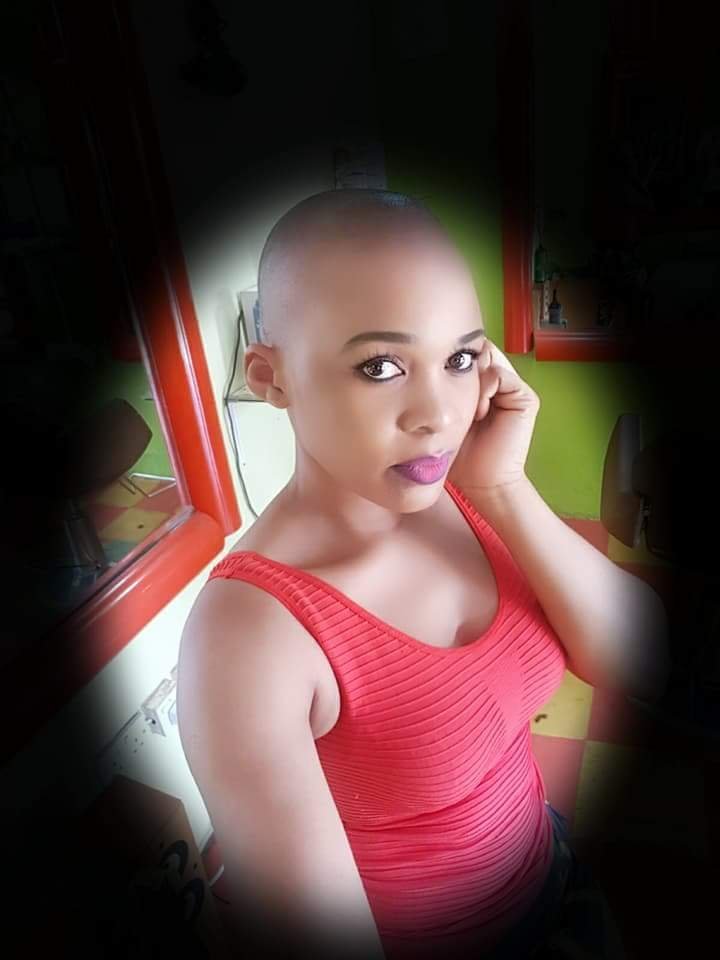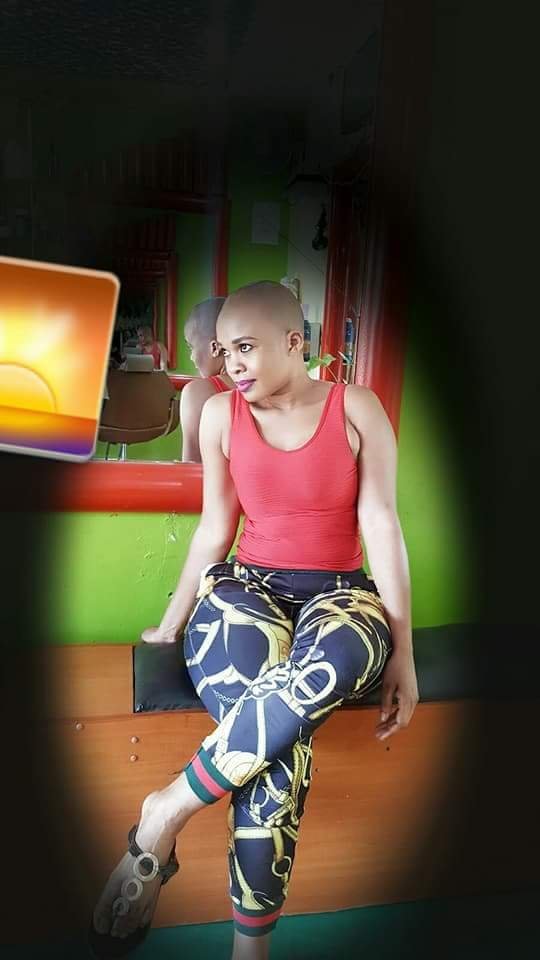 (Visited 373 time, 1 visit today)