East African Development Bank Completes Another Medical Training in Cancer Management

The East African Development Bank in partnership with the British Council and the Royal College of Physicians have concluded yet another medical training of selected medical practitioners in Western Uganda.
The training which took place in Mbarara, is part of a medical training programme that EADB is carrying out across four East African countries aimed at curbing the increasing dangers of Cancer while also sensitizing communities in these countries. EADB's aim is to train 600 medical professionals within a period of four years, to specialize in the treatment of cancer and neurological disorders.
The East African Development Bank's Medical Training and Fellowship Programme (METAF) is an EADB initiative to build capacity in Kenya, Rwanda, Tanzania and Uganda in the fields of neurology and oncology. EADB's mission is to promote sustainable social-economic development in East Africa by providing development finance support and advisory services.
Through the Medical Training and Fellowship(METAF) Programme, EADB aims to increase capacity towards early detection, research and access to treatment of cancer and neurological disorders by increasing the number, quality and deployment of medical doctors in public service with specialty training in the treatment cancer and neurological
disorders of in the East Africa region, especially in communities and areas where access to qualified professionals remains a challenge.
EADB is working in partnership with the British Council to manage and deliver the METAF Programme and with the Royal College of Physicians as the technical partner.
This is the fourth training taking place in Uganda. It follows similar trainings that were held St. Francis Hospital, Nsambya, at the Uganda Cancer Institute, Mulago in 2016 and in Soroti earlier this year. Other trainings have also taken place in Kenya and Tanzania.
There has been a recorded increase in the number of cancer patients in the region, and close to 80% of these patients find out when the cancer is in its late stages. Dr. Abrahams Omoding, a Specialist Medical Oncologist with the Uganda Cancer Institute and also one of the programme trainers says that Cancer now kills more people than
HIV/AIDS, Malaria and Tuberculosis combined.
Although the signs and symptoms of the disease are still not well-known in many communities, there have been tremendous efforts to sensitize people and train medical practitioners in early identification of cancer cases.
The programme continues to focus on early detection, research and treatment of cancer and neurological disorders especially in communities where access to qualified professionals remains a challenge.
"This course is key in down staying late cancer detection. By training the doctors on the most important information on the signs and symptoms of cancer, we shall improve the ability to identify cancers at an early stage." said Dr. Omoding.
Ms. Vivienne Yeda, the Director General of EADB reiterates that EADB's course objective is to upgrade the ability of the target group of physicians to be able to better manage the patients with common neurological disorders.
"We are receiving positive feedback from the doctors who have so far taken part in the trainings. Through these doctors, we are surely having an impact. The fight against cancer should be taken up by all of us and as EADB we shall continue to train doctors until we meet our target of training 600 medical practitioners in four years." Ms. Vivienne Yeda added.
Doctors who attended the medical training programme in Mbarara were in agreement for an increased need of such trainings across the region.
"I have learnt a lot of new things and through this training, I will now be able to look at medical cases from a different aspect so as I can be able to diagnose my patients with utmost surety." said one of the doctors that took part in the training.
Non Communicable Diseases, are not passed from person to person. They are of long duration and generally slow progression. Non-Communicable Diseases (NCDs) and their risk factors are an emerging problem in East Africa although the focus has been directed to infectious diseases to a greater extent. EADB is thus extending a supporting
arm so as to raise awareness of the severity of NCDs.
These diseases are driven by forces that include ageing, rapid unplanned urbanization, and the globalization of unhealthy lifestyles. For example, globalization of unhealthy lifestyles like unhealthy diets may show up in individuals as raised blood pressure, increased blood glucose, elevated blood lipids, and obesity. These are called
'intermediate risk factors' which can lead to cardiovascular disease, a NCD.
All age groups and regions are affected by NCDs. Very often, these illnesses are associated with older age groups, but evidence shows that 16 million of all deaths attributed to NCDs occur before the age of 70. Of these 'premature' deaths, 82% occurred in low- and middle-income countries.
Children, adults and the elderly alike are all vulnerable to the risk factors that contribute to Non-communicable diseases, whether from unhealthy diets, physical inactivity, exposure to tobacco smoke or the effects of the harmful use of alcohol.
(Visited 35 time, 1 visit today)
SPONSORED: Where to find best odds to bet on World Cup?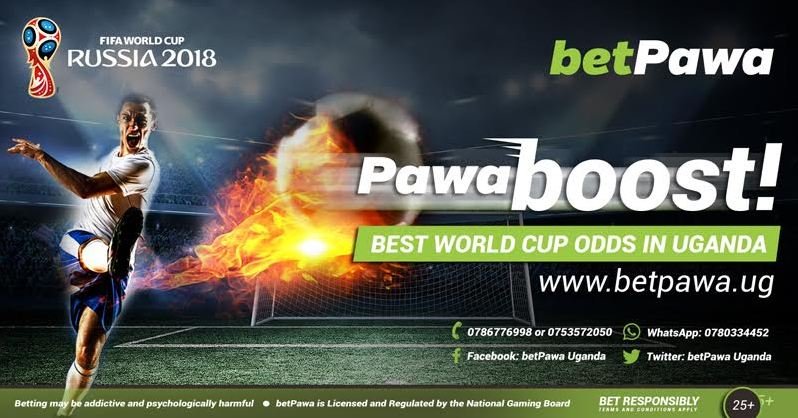 World Cup is at group stage at the moment, offering many surprising results. Germany, Argentina, Brazil all failed to win their first game!
If you want to make your World Cup more interesting, you can earn money for your knowledge and passion in football by betting small and trying to win big.
Uganda's number one mobile betting site betPawa is offering a chance to make money this season with pawaBoost!
Pawaboost is a new feature which was created with the aim of enabling bettors to bet on the highest Pre-match selected odds during this World Cup season. betPawa stands out in comparison with other betting sites. One example:
betPawa odds:
Peru 6.25
Draw 4.0
France 1.66
What Others offer:
Peru 5.8
Draw 3.65
France 1.63
If you bet 1000 shillings on a draw, would you prefer to win 3650 or 4000 shillings?
Double your win amount with betPawa!
You can boost your odds even more with betPawa's win bonus! 5-9 legs give you 10% bonus, 10-19 legs 50% and 20-30 legs a 100% win bonus. So If you place a bet with 20 games, and win, betPawa is giving you more than twice the money you would get from other betting sites!
Join betPawa now and get a 1000 shillings FREEBET and 1 free Jackpot ticket as a welcome gift to get you started!
Check it out www.betpawa.ug
bet small, win BIG!
Remember:
Bet responsibly 25+
Betting can be addictive and Psychologically!
betPawa is Licensed and Regulated by the National Gaming Board
You can contact betPawa on 0786776998 or 0753572050
Whatsapp: 0780334452
Facebook: betPawa Uganda
(Visited 35 time, 1 visit today)
When Drugs Become The Music: The Addiction Problem in the Entertainment Industry

By Our Reporter
At his peak, Bobi Wine, now a member of Parliament remixed one of the Late Paul Kafeero's songs; 'Dippo Nazigala.' The Kadongo-kamu singer had sang about his long journey towards quitting alcohol, Bobi Wine on the other hand sang about his struggles with marijuana. He laid down reasons why he had quit and went on to take a swipe at his musical competitors; Chameleone and Bebe Cool both of whom had come close to death. He blamed Chameleone's fractures and Bebe Cool's bullet injuries on addiction. Yet subtly, Bobi Wine had blown the lid off the drug problem in the entertainment industry, but no one did take him serious, at least no serious case had yet to surface.
It's more than five years since the 'Ghetto Nazigala' song, the country awakens to the Ginkesse Star, Qute Kaye, who'd just survived a lynching over stealing car headlights. There were more questions than answers; "what happened? what went wrong?" How could a music star fall so low into an abyss that could not be explained any longer? "Drugs," some guessed. But if it was drugs, how many had gone down this path? Did they ever find their bearing back to a normal life?
1. Dave Dash (Davis Lukwago), TV and Radio Presenter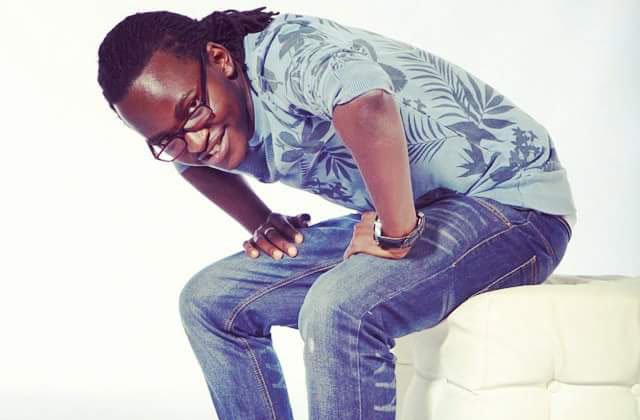 Last year in September, social media was hit by shockwaves as a video circulated. It was of Dave Dash taking a naked mile, his dreadlocks had given him away. Dave Dash would immediately check himself into rehabilitation at Butabika. A month later, he were to give a testimony of his recovery describing this moment as the most alive he'd been his entire life. Today, he seems to have left his past life behind and seems excited about the future ahead. He's also gone on a drug awareness drive, partnering with organisations such as Reach A Hand Uganda to sensitise the youths about the dangers of drug use. He clearly did not live in denial about his problem, he came out and confronted it and seems to be winning so far.
2. Kennedy Zziwa, Hair Stylist at Hair by Zziwa
Speak of relapses, and Zziwa is there as a witness. He first publicly shared his story in light of the Dave Dash saga. In April this year, he once again came open and talked about his relapse. "I discovered from the news sites that I knocked an electricity pole in Biina. Survived being lynched. And then I was whisked to Rehab where I have been for two weeks," confessed Zziwa. He'd been unaware of being high on drugs. Despite the relapse, he described it all as part of the recovery process and apologised to those he'd disappointed. It was no clear that there comes a point when drugs take control of one's personality enslaving them in ways they can't explain.
3. Iryn Namubiru, Ugandan Musician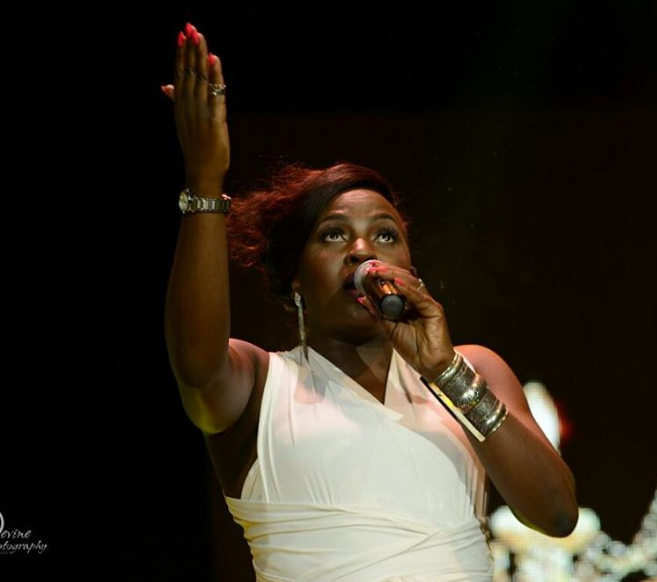 The Ugandan music artiste was detained in Tokyo Japan for illegal possession of drugs. The singer claimed innocence and blamed her promoter, one Nigerian Kim Ueno for setting her up. Although Namubiru survived a punishment that could have gone up to seven years in jail, it still left the country talking. Till today, the facts of the matter remain unclear. Was Namubiru trying to export drugs? How many other Ugandan celebrities were in this kind of business?
4. Jackie Chandiru, Ugandan Music Artiste
Of all the former Blu3 girls, none has faced it rough more than Jackie Chandiru. The cracks of her life were first revealed by a leaked photo that showed her body with needle marks at various points. She had morphed into the Ugandan Elvis Prisley. Drugs were digging gold from her music stardom. But what could have driven Chandiru to drugs? Could it have been her failed relationships? Was it something she'd started out as an experimental exercise only to find euphoria in it? Chandiru last surfaced in public in 2017 during another of her relapses. The family rushed her back to rehab in a Bunamwaya health facility. We thus wonder; "did she hit a point of no-return or will there be a music reformation for this artiste?"
(Visited 35 time, 1 visit today)
BBS Terefayina launches World Cup in live broadcast.

Yesterday as the long awaited World Cup final kicked off, Mengo based BBS Terefayina as the only authorized local station to broadcast all 32 games broadcasted its first match. While the station broadcasted the match between hosts Russia and Saudi Arabia, there was also a ceremony to mark the milestone where VIP guests like the Katikiro graced the live broadcast on big screens in Bulange.
BBS Terefayina will continue to broadcast the remaining 31 matches live.
(Visited 35 time, 1 visit today)