Doctors Remove A Pencil From Man's Head After 15 Years

Doctors have removed a pencil from a man's head after he had lived with it for 15 years without knowing.
The 24-year-old man is believed to have suffered an injury in his childhood, which led to the pencil being embedded in his skull.
After years of headaches, constant colds and worsening vision in one eye, the unnamed Afghan man decided to seek medical help.
After being taken for a scan, the Aachen University Hospital, in Germany, said a 10cm pencil was found lodged from his sinus to his pharynx.
The object was also found to have injured his right eye socket.
German doctors removed the pencil, curing the man's constant illnesses. It is reported that he has had no adverse effects from his treatment.
-Internet sources
(Visited 24 time, 1 visit today)
Holiday makers enjoy fun day at Fly Fest

By Our Reporter
It was a fun-filled day as holiday makers turned up in droves to do their thing at the Fly Fest which was held at Lugogo Hockey Grounds on Saturday.
From board games to yard games to dance competitions to music performances, the teens who started streaming as early as 10 am were kept well entertained throughout the day.
The music performances kicked off towards 3pm with Naava Grey as the day's first act. This was followed by performances from other top artistes including Spice Diana, Lydia Jazmine, Geosteady, Toniks, Navio and Beenie Gunter among others, much to the delight of the crowd who cheered on every act that stepped on stage.
To keep the audience engaged, the artiste performances were interluded with dance showcases and deejay sets which saw deejays like Xzyl, Roja and Slick Stuart among others take over the turntables and had teens dancing away to their favorite songs.
Shortly after 5pm, the much-awaited Nigerian singer Korede Bello stepped on stage. Clad in a white ensemble, he was welcomed on stage with wild cheers and ululations from the exuberant crowd. With the Ghetto Kids as his back up dancers, he had the crowd dancing and singing along to some of his hit songs that included "Romantic", "Butterfly" and "Godwin" among others in a powerful performance that lasted for close to an hour as the curtains finally came down on the day's festivities.
The Fly Fest, which was being held for the first time, was organised by Fly Uganda. Fly Uganda is a movement that aims to empower teens by providing a platform through which they can freely express their passions and make positive choices while dissuading them from behaviors such as using tobacco that might ruin their life.
(Visited 24 time, 1 visit today)
Jose Chameleone ending decade long marriage?

By Staff Writer
Top musician, Jose chameleone recently celebrated 10 years of holy matrimony. The singer together with his wife Daniella and mother of 5 could however end the marriage according to Jose Chameleone's latest post.
Although marriage has it's ups and downs, the couple has managed to make it through thick and thin until today. Chameleone came out on Facebook and said that everything has an end and his marriage to Daniella has come to an end.
He also noted that he is single and not searching and wished Daniella the best. He is what he posted.
'Everything has an End! I failed, I was not the best I could be! What else do we need, God had blessed us,Loved us, he will always be there for us:
STUPID people will think it's a promotional craft. And put their stupid opinion. But for us who know what we are going through,Enough is enough!! We need to live beyond our egos!! I am single and Not searching!!
I will be the last man standing. I let you be Be Daniella.
God bless you always. I can't prove my self more than I have. I wish you the best. Heartbroken but have to make a decision finally. When the going gets tuff the tuff get going.'
We will keep you posted.
(Visited 24 time, 1 visit today)
Desire Luzinda drops first video off new album

By Nila Faisal
Singer Desire Luzinda has dropped the first music video off her just released album "Transition".
The visuals of the song titled "Onkolera" that was released on Tuesday morning was shot and directed by Shilo Filmz.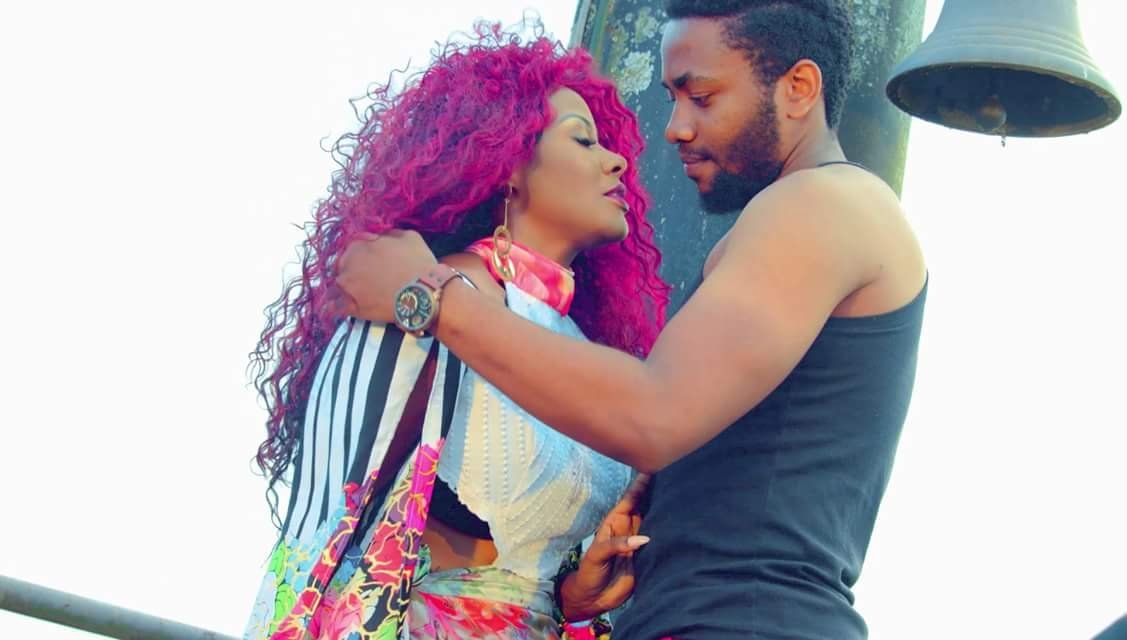 Desire Luzinda dropped the 17-track album on September 3 and announced it would be her last.
Last month, Desire announced she is quitting music and will be focusing on other projects aimed at empowering girls.
(Visited 24 time, 1 visit today)