PICS: Diplo enjoys Water Rafting in Jinja
Our Reporter
Grammy-winning American DJ Diplo is in Uganda for a dance party event slated for 21st April.
The DJ who was booked by Talent Africa has already arrived in the country and has made the most of his time here thanks to his host Talent Africa's Aly Alibhai.
Diplo was spotted in Jinja at the source of the Nile, at Adrift water rafting and many other spots in Jinja. He sure is enjoying the pearl of Africa before he shows Kampalan's what he is made of tomorrow at Golf Course Hotel.
The show will be graced by Judith Heard, Navio, Keko, Hellen Lukoma, Bebe Cool, Slyvia Namutebi, Alex Muhangi, Cleo and Atlas among others.
Diplo, real name Thomas Wesley Pentz , is an American DJ, record producer, rapper, singer, songwriter and record executive based in Los Angeles, California. He is the co-creator and lead member of the electronic dancehall music project, Major Lazer, and along with producer and DJ Skrillex, formed the electronic duo Jack Ü.
In 2016, Jack Ü won a Grammy award for Best Dance/Electronic Album and Best Dance Recording.
(Visited 186 time, 1 visit today)
Feffe Bussi now trend setter? Prompts retired Abdul Mulaasi to Rydim.
With the ongoing rap battles amongst rappers to prove who is better than who, the least person you would expect to join in has actually done it. While one would think the trending WHO IS WHO battle was amongst the young rappers that are fighting for supremacy, veteran singer Abdul Mulaasi has also released his version.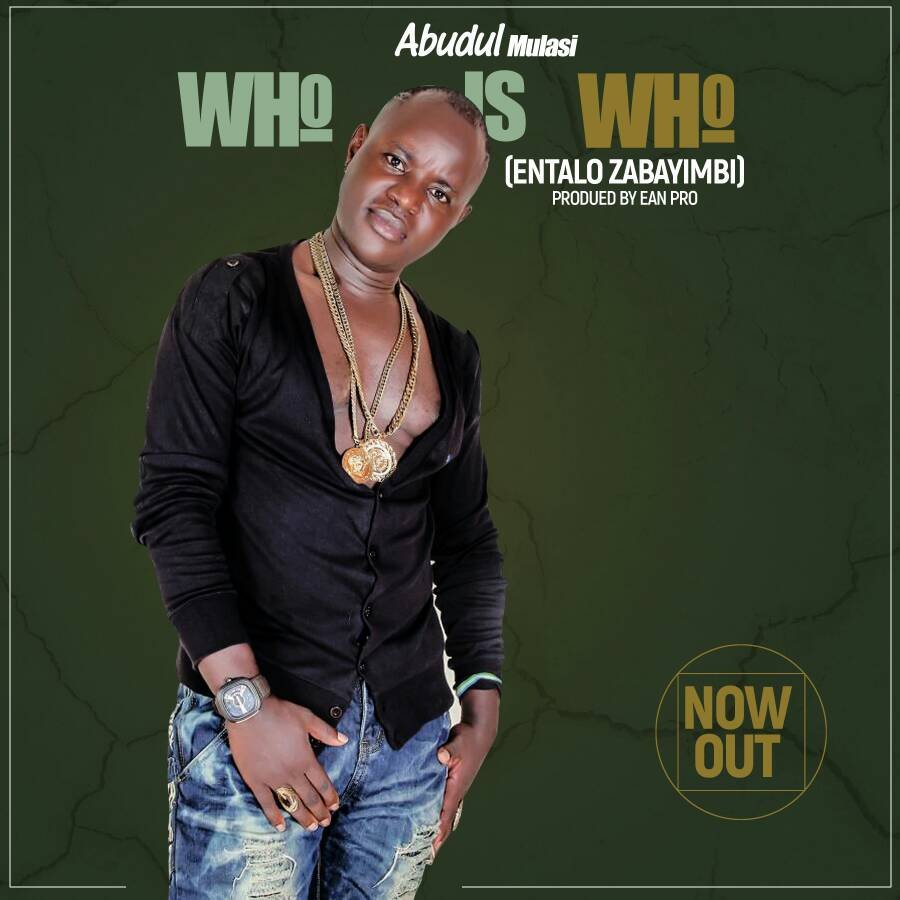 Abdul Mulaasi's version titled Entalo Zabayimbi is another to join the already many challenges. In Entalo Zabayimbi Abdul Mulaasi seems to counsel the new generation on focusing on music rather than battles. This latest challenge leaves many wondering has Feffe Bussi set trend of sorts to the extent that even Kadongo kamu singer Abdul Mulassi is tempted to attempt?
Previously Ray Rachel, Da Agent, Bravel de Sniper, Jonah Steven while Kamenyo and Gravity anticipate to drop their versions soon.
(Visited 186 time, 1 visit today)
After 10 Years of Cheating on Each Other, Onyango Gareth and Nickita Break-Up
By Our Reporter
Celebrity couples are trendy. Everyone loves to follow them and they do pay back in the same price. They constantly feed the fans on public displays of affection.
That was the case with the events gurus come lovers; Onyango Gareth and Nickita Bachu. Their love made many wish to have the same.
But behind the scenes, the couple was always on and off trading cheating accusations. For a moment, it seems as though they had decided; "well let us cheat and try to work it out."
They both hopped they would outgrow the vice. When the baby came in, Nickita got a little more serious with the relationship and started insisting on marriage. "She really wanted this thing to work, if not for her, at least for the baby,"says one of their close friends.
Men age like wine, women age like milk. Nickita was not getting any more beautiful. Gareth on the other hand had transformed into the perfect hunk, rolling around with the likes of Bebe Cool and Rajiv Ruparelia.
"Gareth felt it was high time he upgraded to a woman of his level. Besides, he felt this whole thing was a lie, there was no more love. All they had between each other was a baby nothing else," our snoops reveal.
When 2018 begun, it was high on Gareth's resolutions. He was no longer discreet about his cheating sprees. He even removed the passwords from his phone. He had no fear. He was on the pulse.
A day to Valentines, Gareth came home after a late night of work and asked to have a chat with Nickita; "Hun, I think it is over. This is about me not you. I am moving on with my life. But you will forever be someone I loved and the mother of my kid."
At this point Nickita broke down and pleaded for forgiveness but all this fell on deaf ears. "She is even still depressed. She wants to say nothing about this matter. She rarely hangs out. She feels like her whole future has been cracked," her bff tells us.
Gareth on the other hand is rumoured to have moved on with a Buganda Princess, one of the Kabaka's daughters.
(Visited 186 time, 1 visit today)
Nigerian tycoon to set up music label in Uganda
By Our Reporter
Nigerian tycoon and singer, Bright Ukpabi aka Mr Dutch is here to give Uganda's music record labels a run for their money. Information reaching us indicates that the Nigerian tycoon is planning to set up a music record label in Uganda, an extension of his Dreams Record Label based in the US and Nigeria.
Mr Dutch loves it large and owns a fleet of luxurious cars and property. Raised in the low life of Nigeria, Mr Dutch left Nigeria for US where he has lived up to now. Just as fate favours the brave, he made money and brought it back home and started dealing in multi billion real estates business. He there after started a music label, 'Dreams record label', that has seen several Nigerian artists thrive in their music career.
Exclusive information we have landed on is that Mr Dutch's confidants are in the country putting final touches to extend his Dream Record label to Uganda and East Africa at Large.
In a brief conversation with him, Mr Dutch confirms that extending his talent to Uganda is like dream come true. "Uganda has great talent. I have always listened to Ugandan Music and I cant deny I love it. My plan of extending Dreams Record Label to Uganda and East Africa have been long overdue but I am happy soon we shall be launching it there. I am also in the last stages of signing some big name artists to the label. When we are finally through, all will be to light," Mr Dutch said.
Other reliable sources reveal that Dreams Record label studios will be stationed in Naalya.
(Visited 186 time, 1 visit today)