Digital Impact Awards Africa (DIAA) 2015: Full List Of Winners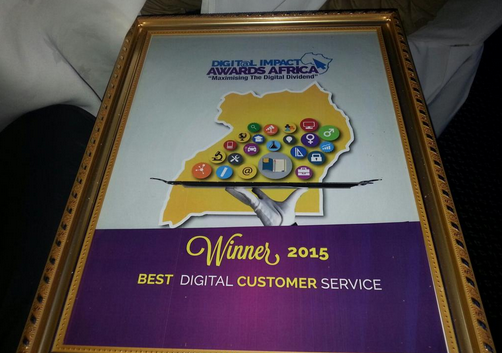 The winners of Digital Impact Awards Africa (DIAA) 2015 were announced at colorful ceremony held on Thursday, 13th August at Kampala Serena Hotel. The biggest winners on the evening were MTN Uganda and Standard Chartered Bank, each bagging three awards. Here is the full list of the winners.
Best Payments/Transfers Service: Payway
Best Online/Mobile Banking Service: Standard Chartered Bank (Uganda)
Best Mobile Money Service: MTN Mobile Money
Best Government Agency on Social Media: National Water and Sewerage Corporation (NWSC)
Best Corporate Brand on Social Media: MTN Uganda
Most Promising Social Media Presence: Crown Beverages Limited (Pepsi, Mirinda, Mountain Dew)
Best E-Commerce (Classifieds / Marketplace): Cheki
Best E-Commerce (Store/Service): HelloFood
Best E-Service: UMEME
Best Mobile App: Kaymu
Best Mobile App for Africa: Vodacom My App (South Africa)
Best Digital Marketing Campaign: Aritel Trace Music Star
Best Digital Customer Service: National Water and Sewerage Corporation (NWSC)
COMMENDED New Website: PostBank Uganda
Best Corporate Website: Standard Chartered Bank (Uganda)
Best Cybersecurity Practice: Standard Chartered Bank (Uganda)
Best Digital Inclusion Impact: Airtel Uganda
COMMENDED Financial Inclusion Impact: Pride MicroFinance Ltd
Best Financial Inclusion Impact: Centenary Bank Uganda
Digital Brand of the Year: MTN Uganda
Congratulation to all the winners.
(Visited 340 time, 1 visit today)
Africa Innovation Challenge launched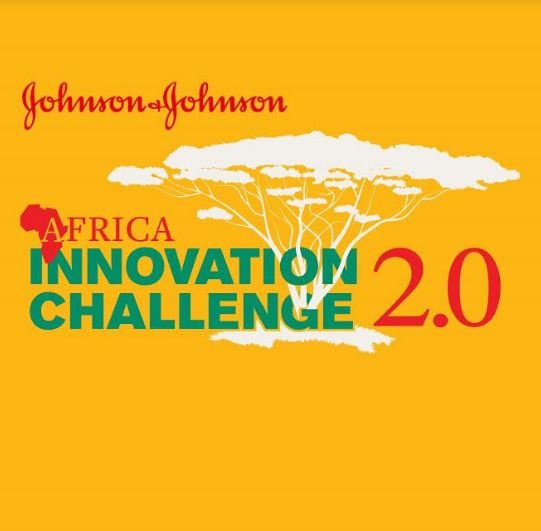 Johnson & Johnson ha launched the Champions of Science Africa Innovation Challenge 2.0, the second continent-wide competition calling on African innovators to submit ideas for innovative technologies, products and solutions that have the potential to create positive impact for African communities. The challenge focuses on identifying scalable and sustainable solutions to six major health and environmental problems for Africa's population.
The Africa Innovation Challenge 2.0 is designed to address the critical unmet needs of the continent and local communities in Africa while providing support to Africa-based entrepreneurs in creating innovative health care products and services. Among the selection criteria, entries must demonstrate the potential for scale from proof of concept stage to long-term sustainability. Challenge participants with the best solutions will receive up to US$50,000 in funding and mentorship from the global network of scientists, engineers and business managers within the Johnson & Johnson Family of Companies to bring new solutions forward.
"The growing number of innovation hubs throughout Africa is sparking a new generation of entrepreneurs who are innovating and finding new solutions for issues facing their communities," said Josh Ghaim, Ph.D., Chief Technology Officer, Johnson & Johnson Consumer Inc. and member of the Johnson & Johnson Research & Development Management Committee, 1 who launched the challenge at the Africa Women Innovation & Entrepreneurship Forum in Cape Town.
"Our goal with the second Africa Innovation Challenge is to expand our support for the region's entrepreneurs by pushing the boundaries of creative solutions to meet several areas of urgent need. With six new solution categories, Africa Innovation Challenge 2.0 represents an extraordinary opportunity for the region's growing community of innovators to showcase new ideas with the potential for broad societal impact," added Ghaim.
"At Johnson & Johnson, we believe a great idea can come from anyone, anywhere, and we work with entrepreneurs around the world to relentlessly pursue innovations that advance and enhance the health of everyone, everywhere," said Seema Kumar, Vice President, Innovation, Global Public Health and Science Policy Communication, Johnson & Johnson and member of the Johnson & Johnson Research & Development Management Committee, who simultaneously launched the challenge at the Women Leaders in Global Health Conference in London.
"This is an exciting time to be part of Africa's rapidly advancing innovation ecosystem, which recognizes that people and patients across the continent are waiting for urgent solutions. The Africa Innovation Challenge provides an important platform to support emerging entrepreneurs and help accelerate the development of unique, sustainable health care and environmental solutions."
"The Johnson & Johnson Family of Companies comprises of one of the world's largest health care companies and is drawing on over 85 years of engagement in Africa in over 25 countries, and we are proud to support Africa's rapidly advancing innovation ecosystem," said Alma Scott, Vice President, Operations and Partnerships, Global Public Health, Johnson & Johnson. 2 "We've learned over time that solving last-mile challenges through local empowerment offers the greatest potential impact in the fight against public health challenges, and that it can also help fuel the local economy and catalyze infrastructure investments."
(Visited 340 time, 1 visit today)
Airtel Uganda launches affordable 4G Smartphone series

Airtel Uganda has launched affordable 4G smartphone series in Uganda. The phone that costs only UGX200,000 comes with value back to the customer of free 15GB of data worth UGX90,000 valid for 90 days. This means that subscribers will enjoy 5GB per month for the next 3 months after purchase of the phone.
Commenting about the new phone, Airtel Uganda Chief Commercial Officer Mr. Amit Kapur expressed excitement at the opportunities that an affordable smartphone will bring to subscribers.
"As a brand with a promise to improve lives, we believe that with an affordable smartphone we shall improve Ugandans' lives through education, e-commerce, financial inclusion and the full offerings of Airtel Uganda's reliable network," he said.
"Airtel has the largest 4G network in Uganda with high speeds and most importantly at affordable rates. My First 4G Smartphone offers a complete package to include a 4G phone, data, quality network and Sim Card to the convenience of the user."
The Airtel 4G phone runs on Android 8.1 operating system and will give subscribers the freedom to use any other network SIM card in addition to the mandatory Airtel SIM Card. With an 8GB ROM and 1GB RAM, the phone, which has a front 2MP and back 5MP camera also comes with a flash light and WIFI capabilities.
(Visited 340 time, 1 visit today)
Huawei showcases the Future of Technology at MTN Expo

Huawei, a leading global Information and Communications Technology solutions provider ("ICT") has showcased the future of technology with latest technological trends like the Virtual Reality gaming technology, RuralStar solution and the Connected Cow Agricultural solution among so many others. This was at the MTN 20 year's anniversary expo at Kololo Airstrip.
According to Mr. Liujiawei, the Managing Director of Huawei Uganda, Huawei will keep focusing on helping its customers to improve user experience, enable innovative services for vertical industries and to build telecom networks with more vitality and longer life cycle.
"With our mission and vision of bringing digital to every person, home, organization for a fully connected intelligent world, we hope that Uganda will continue moving faster into LTE for inspiring the development of many new applications, integration of industries, while it is gaining experience of the 5G business model and strengthening the 5G Ecosystem. We highly believe that the technological revolution in a country like this will spur efficient administration, reduce administrative costs of governance, promote safety, increase economic productivity, create a
digital Uganda, improve the standard of living and increase employment opportunities among others," noted Mr. Liujiawei.
Huawei was at the 2017 Mobile World Congress (MWC) awarded for its outstanding contribution for LTE revolution to 5G and in 2018, it presented technologies and solutions for 5G, All-Cloud network, video, and IoT in order to achieve better connections, better business growth, and better experience for its clients.
At the same time, Huawei has kept the road to 5G a reality since investing and innovating it five years back. Approximately US$600 million has been invested in research and development into 5G technologies from connected vehicles and smart homes to AR/VR and hologram videos among others.
The NB-IoT connected cow solution, WTTH (Wireless To The Home) and Rural Coverage solutions were also showcased at the MTN 20 th Anniversary expo at Kololo.
The connected cow solution uses Narrow Band-IoT collar to monitor the cow's activity by which to easily predict the Cow's rut. The rut makes the cows to produce milk and trigger them to mating and breeding period. Farmers will easily check Cow's rut notification anytime anywhere through a mobile app connected with the NB-IoT collar device. This increases farm productivity, efficiency and profitability.
For African markets where fixed broadband penetration is still low and where most users are mobile-first, WTTx is a quick win for mobile operators, WTTx is one of the most feasible and fastest solution not only to drive business growth for operators, but also to minimise the digital divide and provide broadband services for more people.
RuralStar2.0, an innovative site solution in terms of transmission, infrastructure, base station design, and energy. This solution addresses increasing demands for voice and data services from the unconnected and increases operator ROI for rural network deployment. This solution fulfills the following rural MBB requirements: 2G, 3G, or 4G rural MBB networks providing rates of over 10 Mbit/s at cell edges and cell coverage of 5 km; Extended 2G and 3G coverage at a maximum distance of 60 km from the nearest tower-mounted site, providing voice and data (over 1 Mbit/s at cell edges) services and cell coverage of 5 km.
(Visited 340 time, 1 visit today)