Davido in paternity test scandal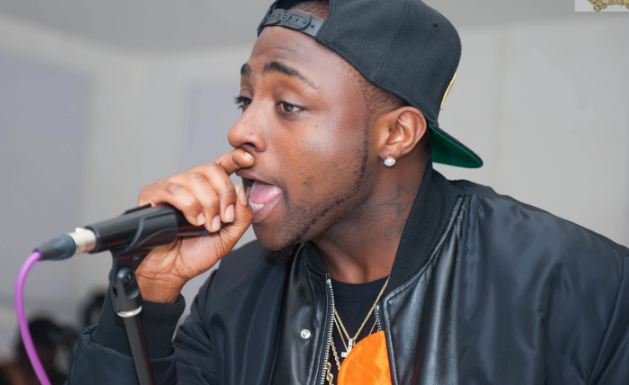 Popular musician Davido is currently embroiled in another paternity mess as another lady has come out to claim that he is the father of her four year old daughter.
According to Punch, the lady Ayotomide Labinjo alleged that she met Davido twice in Ibadan first at a nightclub where they slept together that same night and when he came to perform at Gbenga Adeyinka's comedy show that Easter. Their escapades led to her getting pregnant and when she told Davido, he cut off all communications with her.
This is coming just weeks after Davido admitted to expecting a second child with his America based girlfriend Mandy. Going further, Labinjo went on to give details of how even though the child was named Aanuoluwapo, Davido preferred to call her Veronica, how she and her mother contacted Davido's father Chief Adeleke a year after the baby was born and he arranged for a DNA test but instead, only a blood test was carried out.
But then, a copy of the test carried out at Clina-Lancet Laboratories, Babatunde Jose Street, Victoria Island, Lagos on September 2, 2014, showed that there was no way Davido could be the biological father of the child. However, Labinjo disputed the result alleging that she saw Davido giving a big envelope containing lots of money to one Alex Sogbola who conducted the test when she entered his office, alleging that the technologist was induced or compromised.
Labinjo's mother, Ropo also added that said she went to Lagos with her daughter to see Davido's father, Adedeji Adeleke, in respect of the DNA test. "I wrote a letter to Davido's father but there was no reply until our lawyer wrote to him. When he called me, I explained what happened between my daughter and his son and he arranged for the DNA. He said his son told him that he did not know my daughter.
He later sent his driver to Ibadan to bring us to Lagos for the test. After meeting him, he told the driver to take us to Davido's house. We met him and his brother Wale, his cousins B.Red and Shina. Shina told him he would not be a party to this (paternity tussle).
From there, we went to a hospital, Davido was in another car. I was suspicious of the whole set up because there was no indication that the facility could handle DNA test. My daughter was called upstairs with Davido and the child. My daughter was left outside a door but out of curiosity, she opened the door and saw Davido giving lots of money to the doctor after his father had already paid for the DNA test.
Davido and the baby's blood samples were only taken so I asked the doctor why he did not take that of my daughter because Davido's father had told me that he paid for the three people at N65,000 each. They asked us to come back after two weeks but the result came out after seven days. Davido's father sent a car to bring us to Lagos again for the result. Davido had left the country then. The result showed that Davido was not the father but my findings after that showed that only blood test was carried out and not DNA test."
Alex Sogbola the technologist who conducted the test also denied any wrong doing saying it was a DNA test that was carried out and that the results were flown in from South Africa.
Meanwhile, Davido has responded to the allegations writing via his Twitter account that these new allegations were all lies and that Punch was only trying to shoot him down.
Source: Naij.com
(Visited 253 time, 1 visit today)
Jose Chameleone extends charity to Congo.
Profound singer Chameleone did not only make us proud when he filled Goma grounds in DRC over the weekend but also extended his giving heart to the Congo people.
Jose Chameleone after his successful show in DRC visited Don Bosco Ngagi orphanage where he donated essential items amounting upto 3000 dollars. The singer supplied the orphanage with bags of rice, Posho, sugar, beans and boxes of soap to better the lives of the young unprivileged children in the camp.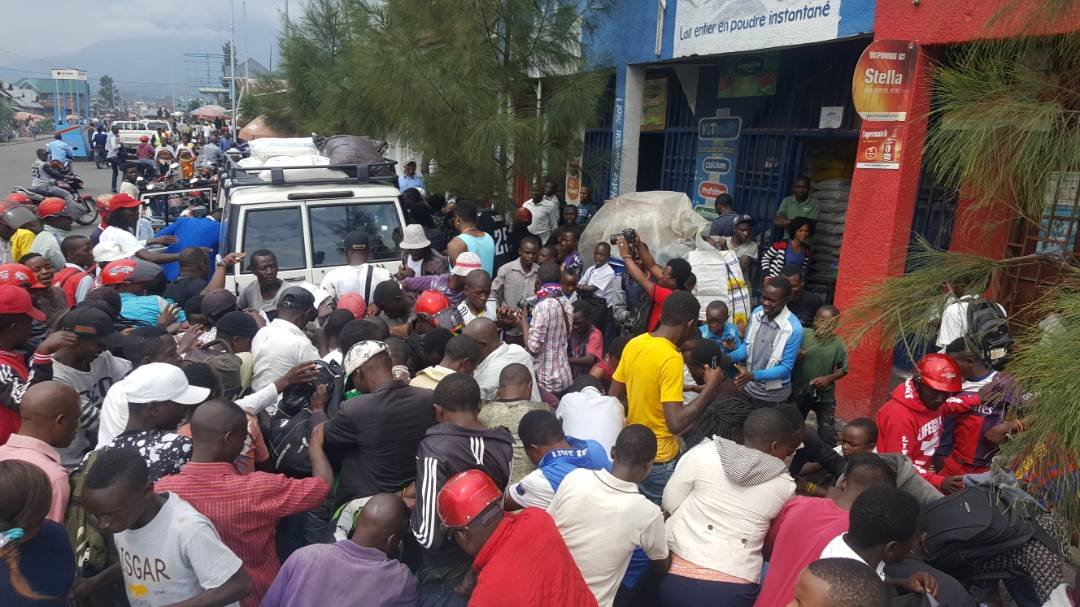 "It does not make sense for me to come here and make upto 30,000 dollars and I cannot even leave 10% of it to the people that gave it to me." He said. Jose Chameleone added "May the almighty guard us all so we can meet soon enough. Let us stay in peace like the event theme was, Amani is peace and let us keep that."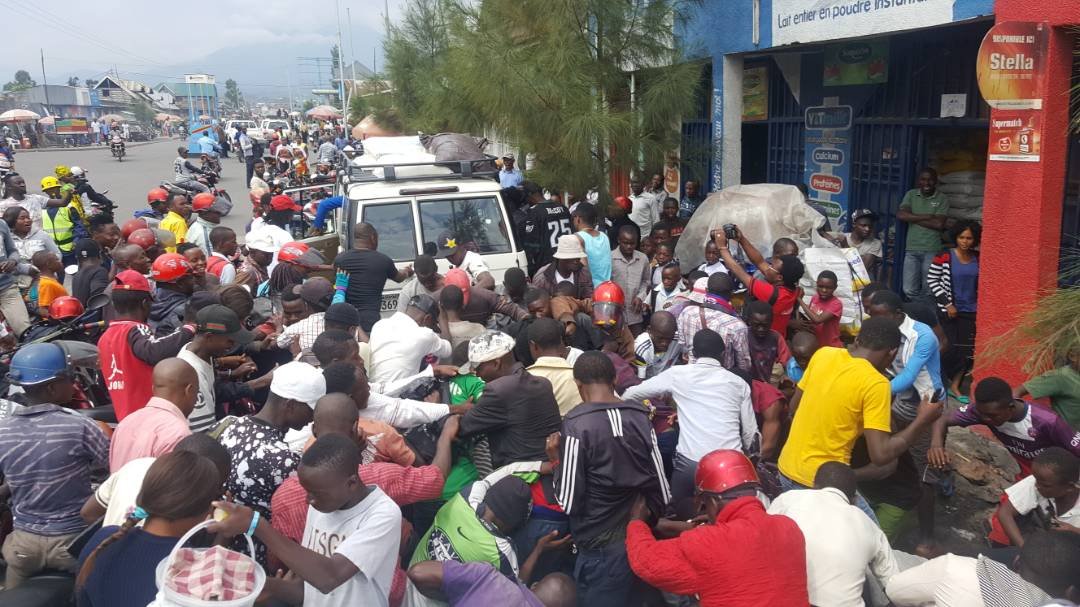 Chameleone has previously been so involved in Charity under his charity organization "Chameleone foundation" where he has schooled children, provided basic needs for the needy. Just like his music, the singer could be breaking boarders with the organization.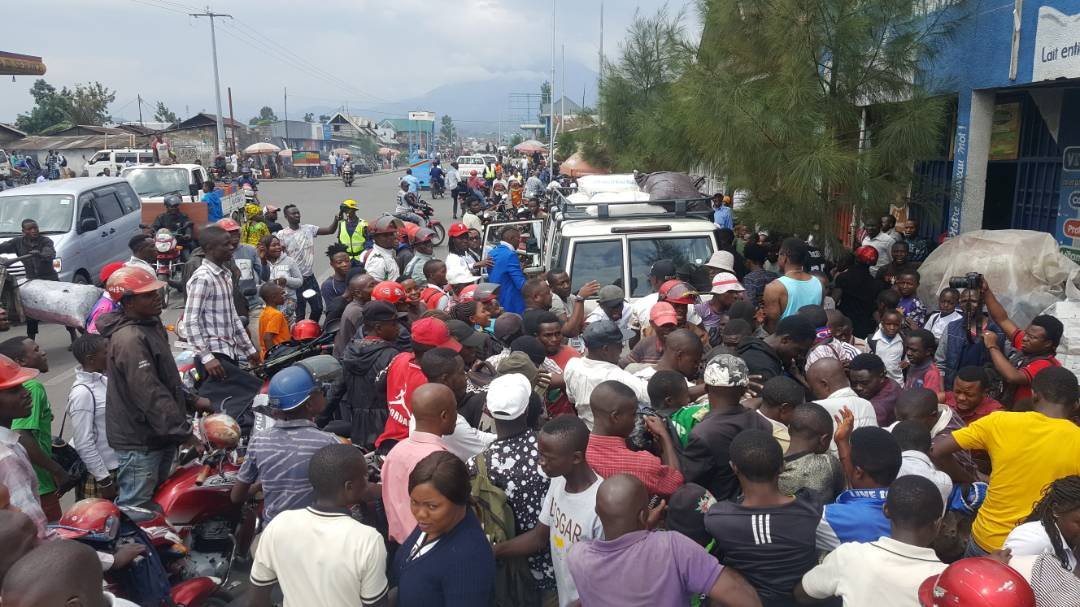 (Visited 253 time, 1 visit today)
Photos: Pallaso shoots new video in Rwanda.
Team Good Music singer Pallaso is not taking the any year lightly. Pallaso has vowed not to rest his workaholic nature at all. The singer recently flew to Rwanda to do and shoot a video that will kick start the year. Pallaso has vowed to leave no stone unturned.
Here are some moments from the shoot.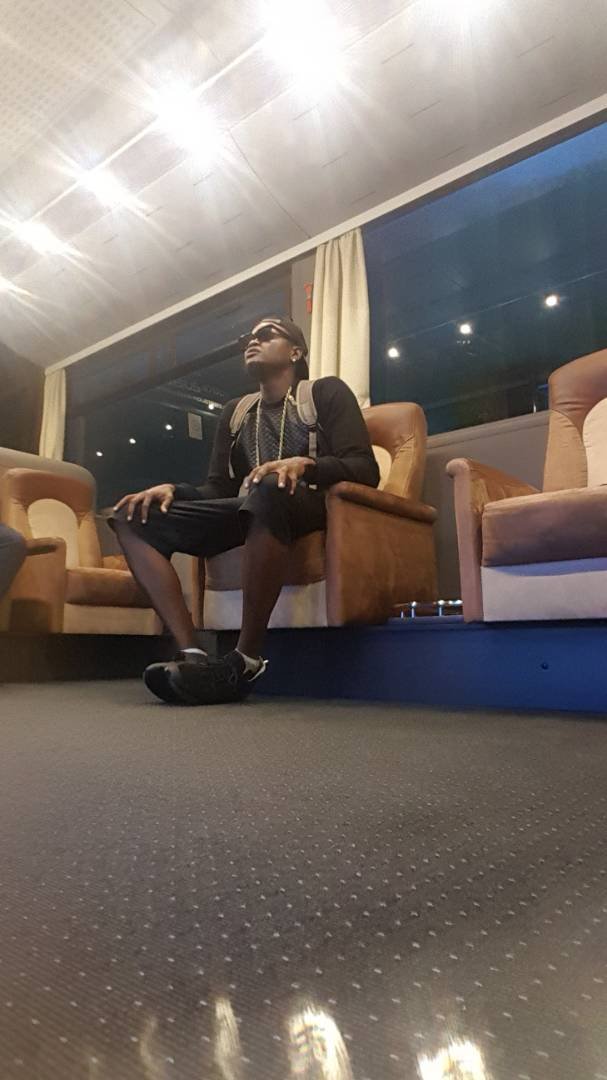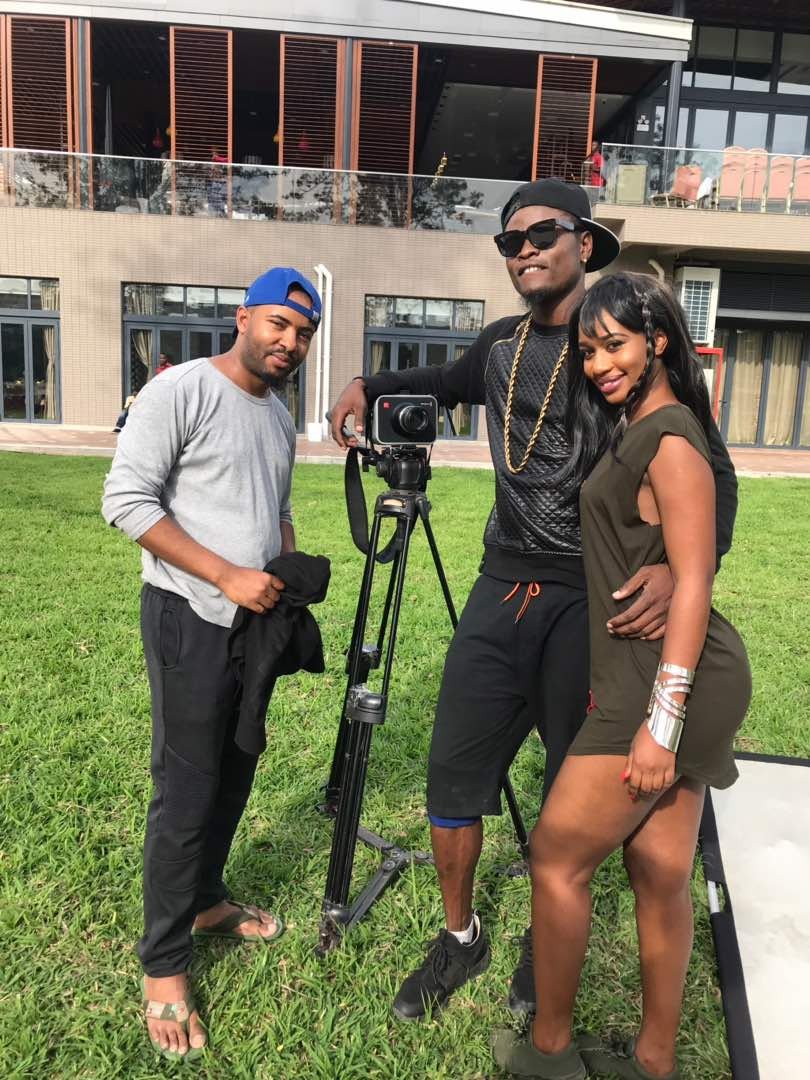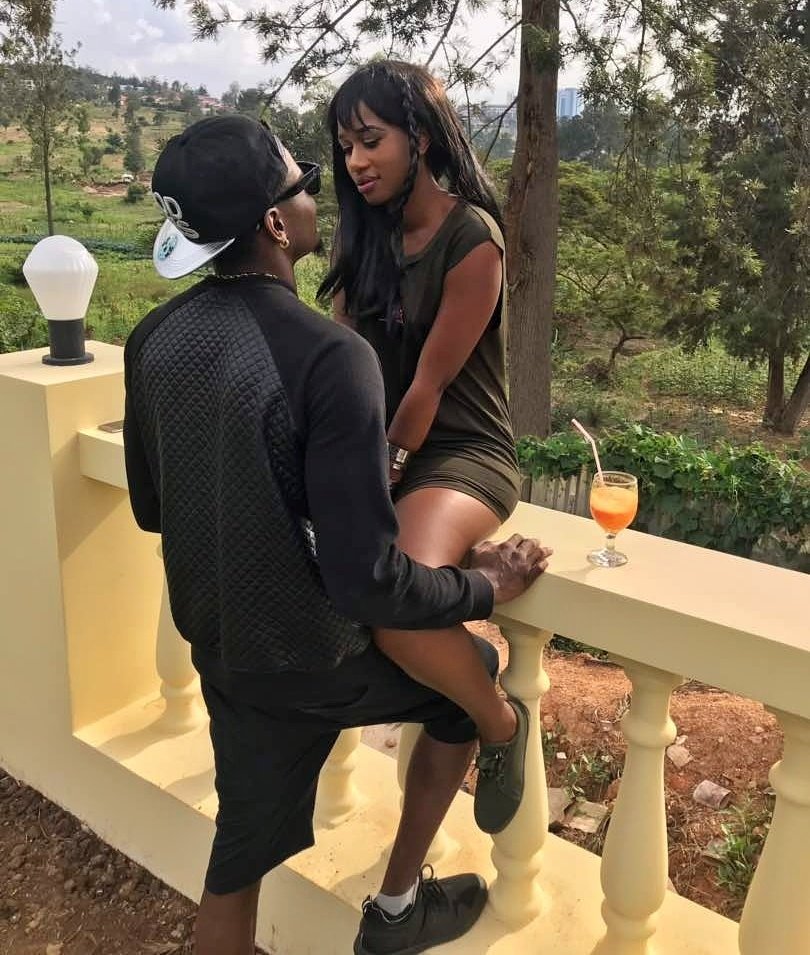 Staff Writer
(Visited 253 time, 1 visit today)
Video alert: King Saha outs new video.
King Saha who recently flew to Tanzania to shoot two videos has finally released his debut video this year. The new video is titled "Am on my way" another of his love cries.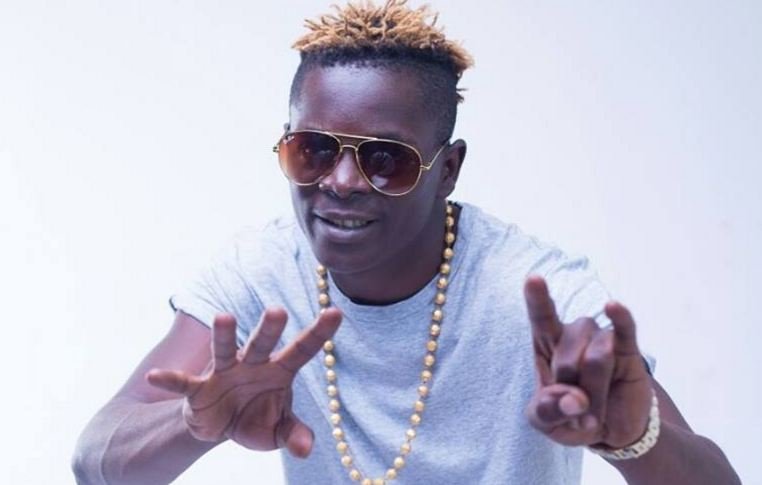 Watch it here: https://www.youtube.com/watch?v=jCAccdKgL24&feature=youtu.be
(Visited 253 time, 1 visit today)