Coke Studio Africa Awarded YouTube 'Silver Creator Award' For Garnering Commendable Following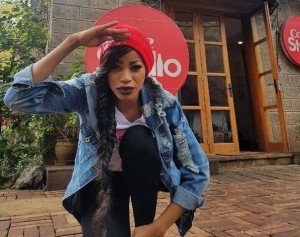 In its fifth year, Africa's biggest music platform – Coke Studio Africa has achieved a key milestone online.  The Coke Studio YouTube channel has been awarded the YouTube Silver Creator Award in recognition for having more than 100,000 subscribers on the channel. In a message from Susan Wojcicki, CEO YouTube, stated, "You've just done something that very few YouTube creators accomplish. You achieved a milestone with hard work, perseverance and probably a healthy sense of humour too," adding, "What you've accomplish can't be taken away from you. And we'd like to recognize you and all your hard work with this award, a small token of our esteem and respect."
The role of Coke Studio Africa's YouTube channel has been to extend TV reach of the show by providing audiences with music content on demand. As such, the channel actively managed to distribute music content across Africa and beyond, with over 90 million views from South Africa, Nigeria, Kenya, Ghana and as far as USA, United Kingdom, UAE, amount to 179,527,578 minutes of watch time.
On receiving the award, Coke Studio Africa Digital Lead, Waithera Kabiru, stated, "Getting to this milestone of 100,000 subscribers on the YouTube channel speaks volumes on the demand for quality local content in sub-Saharan Africa. The Coke Studio YouTube channel has enabled us to do what no other medium can, and that is reach thousands of audiences across the world to share the amazing content that is created on Coke Studio. We are taking Africa to the World!"
YouTube's CEO Susan Wojcicki further stated, "Each and every person who has subscribed to your channel has been touched by what you created, echoed these sentiments. They were inspired and challenged." Susan further stated, "We know that you don't do this for reward. You do it because you have a drive to create and share, because you have found an audience who cares. Adding, "Believe us when we say we can't wait to see what you do next. A million subscribers may seem a long way off right now, but you are closer than you think. And we are rooting for you."
While celebrating this moment, Waithera stated, "We are very proud to hit this milestone and will continue to grow our reach to millions of subscribers! Receiving this award from YouTube is an honour and we hope it inspires other content creators on the continent to keep pursuing their dreams. We will be celebrating with an ice-cold Coca-Cola!"
Coke Studio aims to inspire and introduce Africa's music talents to a new and wider audience through interaction, collaboration and cooperation amongst musical artists while also building a strong brand connection with Africa's young and growing population. Coke Studio Africa has given African artists a platform to meet other artists and top music producers from Africa to share ideas and collaborate.
Several successful collaborations between African artists have been born through Coke Studio. The Coke Studio Africa original hit single "SAID" featuring Nasty C (South Africa) and Runtown (Nigeria) and produced by Shado Chris, is one of these successes. This collaborated track reached over 2 Million views on YouTube in just a few weeks. In 2017, the show also released "Kenya Yetu"—an ode to Kenya, by Coke Studio Africa – 2017 stars: Avril, Sauti Sol, Nyashinski and Dela.
(Visited 1 time, 1 visit today)
Selector Jay releases his first ever song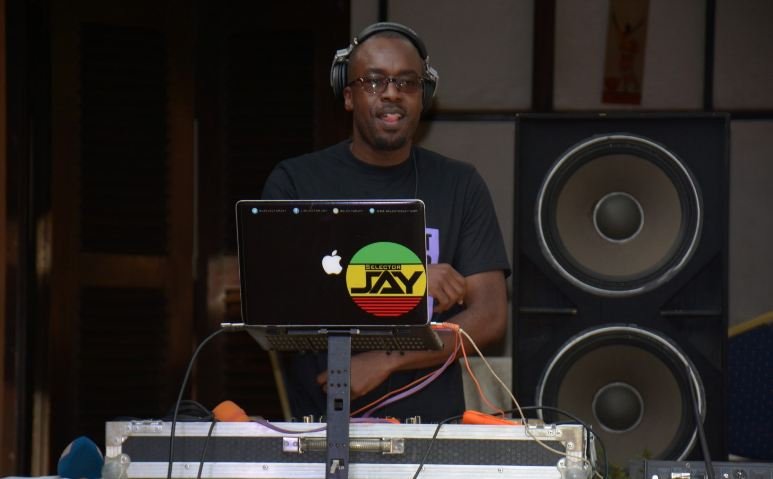 Selector Jay, one of Uganda's longest serving deejays, appears to be tired of being in the shadow of musicians and now wants to share in their spotlight. This comes after the disc jockey decided to venture into active music.
Selector Jay has kicked off this new adventure with a bang, teaming up with big weights in the industry on his first project.
He has released his first ever song entitled "Formula" on which he features Ugandan singer Sheebah Karungi and Ghanaian star Magnom.
Sources close to the deejay have intimated to us that this not a one off and  we should expect more music from the deejay.
It should be noted that deejays collaborating with established musicians is the in-thing lately. Other local deejays to have released their own songs include DJ Ciza, Dj Roja & Slick Stuart among others.
Staff Writer
(Visited 1 time, 1 visit today)
Singer Karole Kasita drops "Gyal A Bubble" video. Watch it here!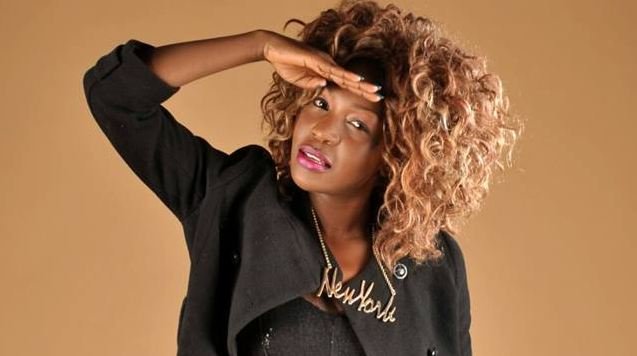 Talented Ugandan female singer Karole Kasita has released the music video to her latest single titled "Gyal A Bubble".
Produced by Grate Make films, "Gyal A Bubble" is a dance video composed of scenes in which gals in skimpy outfits are seen gyrating their bums to the groovy beat. The audio was produced by Andre.
Meanwhile, Karole came into the limelight after releasing her first break through single titled "Kol 911". She has never looked back since then. She has released a number of other songs including "More time", "Jileete", Ontanuude, Sample you and Musujja.
Watch "Gyal A Bubble"  video below.
Staff Writer
(Visited 1 time, 1 visit today)
Shady Boo debunks Diamond Platinumz dating rumors

By Nila Faisal
Rwandese socialite Shady Boo has denied reports she is dating Diamond Platinumz.
The socialite and the Tanzanian heart throb reignited dating rumors after Diamond invited her to Tanzania to host an event dubbed "The Biko Jibebe Challenge".
Speaking to journalists during the event, Shady Boo set the record straight, saying they are just friends.
"Nothing much and no it's not true, we are just friends," said Shady.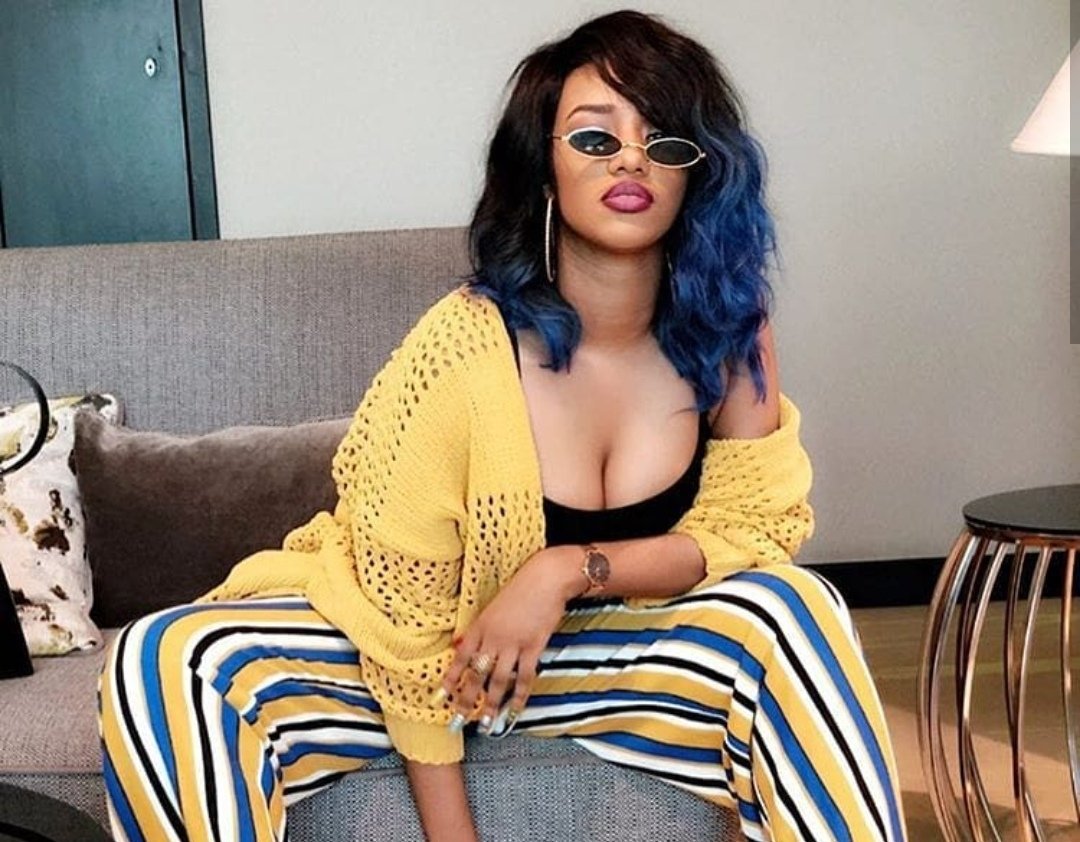 Media was awash with reports the two were seeing each other last year after Shady was reportedly spotted at Diamond's hotel room during the launch of his products in Rwanda.
(Visited 1 time, 1 visit today)