Coca-Cola Launches New "Taste the Feeling" Campaign to Maximize Enjoyment of Coca-Cola Beverages

Coca-Cola has launched a new campaign, "Taste the Feeling", to allow its consumers a continued celebration of their moments with Coca-Cola.
The new campaign celebrates the shared moments between Ugandans with Coca-Cola and brings Coca-Cola, Coca-Cola Light/Diet Coca-Cola, Coca-Cola Zero, and Coca-Cola Life under the iconic Coca-Cola Brand.
Coca-Cola Uganda announced the launch of the "Taste the Feeling" campaign at Nile Village Hotel in Jinja, 2016 in the presence of influencers and guests from the entertainment sector.
"We know Ugandans have that unique moment they have when drinking ice cold Coca-Cola during holidays, birthdays, when eating a burger, hanging out with family and friends. This are all moments that have and evoke personal feelings of happiness and sharing and that is exactly what the "Taste the Feeling" campaign is all about –Ugandans and their special relationship with Coca-Cola," said Rodney Nzioka, Brand Manager, Coca-Cola Uganda.
As the "Taste the Feeling" campaign rolls out Coca-Cola will conduct different activations on the perfect serve of Coca-Cola, served at 3 degree centigrade, to allow Ugandans to continue to taste and enjoy their special moments to the maximum.
"There is nothing quite like the taste of an ice-cold Coca-Cola", said Nzioka. "The campaign creative was designed to celebrate the notion that the simple pleasure of drinking an ice cold Coca-Cola makes any moment more special. The universal moments and storytelling depicted in the campaign were created to resonate with our consumers globally," he concluded.
(Visited 121 time, 1 visit today)
Taxify Boda marks 100 days in Kampala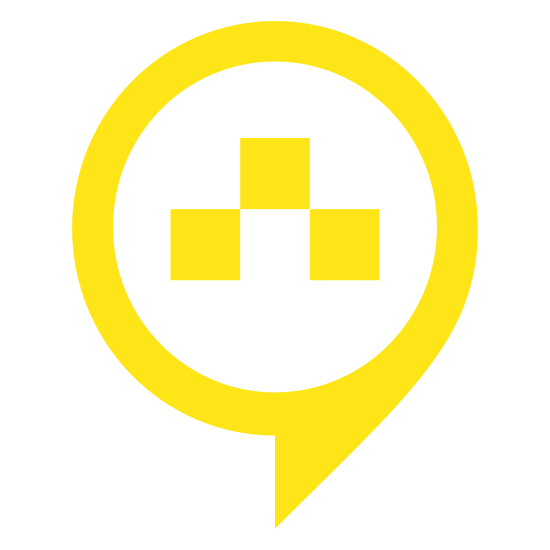 Kampala, 21st May 2018: Taxify, the world's fastest-growing ride-sharing app, looks back at the first 100 days of Taxify Boda in the pioneer city where the category was offered. The company has seen hundreds of Boda boda drivers sign up to drive on the platform since the launch in February 2018.
The Taxify Boda category has continued to grow exponentially. The number of Taxify Boda trips today is twice the number of vehicle trips completed in Kampala. Taxify records show that Boda Boda trips grew 5 times within the first 100 days of the category launch in the Ugandan capital.
The volume of trips completed on a Boda boda in Kampala grew 500% compared to a 200% growth in the number of vehicle trips on the Taxify application within the same period.
Kampala was the first city where Taxify Boda was launched and offered as a category to riders. Boda Bodas are a preferred means of transportation in Kampala by riders seeking to avoid city traffic and to get to their destinations faster.
Operating in 26 countries globally, Taxify attributes its success to its driver-friendly platform. The ride-sharing platform takes only 15% commission from its driver – partners while also offering them added benefits, such as loyalty awards and the ability to set their own radius for pickups. The lower commission allows Taxify to offer lower prices for riders and more take-home pay for driver- partners.
Taxify continually commits to meeting the unique needs of riders in every city in which the company operates. New secondary categories in East African cities like Boda boda in Kampala, and Bajaji (three wheeled rickshaws) in Dar es Salaam have seen the firm increase its user base tremendously.
Julian Byamugisha. Operations Manager for Taxify in Uganda, said, "The growth we have seen in the Boda Boda category is a reflection of the needs of the people in Kampala. Being able to meet the needs of the local people in every city is what will eventually result in business success ."
Fun Facts
There are about 300,000 Boda bodas in Uganda
Boda Boda driving is the second highest source of employment after agriculture
Taxify launched in Kampala in October 2017. 4 months later, in February 2018, Taxify introduced the Boda Boda category: Taxify Boda
The most popular Boda boda model on the Taxify Platform is the Boxer
The highest fare ever paid on a Boda trip was UGX 71,000 for a trip from Kulambiro to Entebbe
The longest trip on a Taxify Boda lasted about 18 hours
5PM is the busiest hour for Boda Bodas in Kampala
About Taxify
Taxify is one of Europe's leading ride-sharing platforms, connecting millions of riders and drivers around the world to make travel easier, quicker and more reliable. Taxify's efficient and tech-enabled business model benefits both driver – partners who have to pay a smaller commission as well as riders who end up paying less for their ride.
Founded by Markus Villig, Taxify launched in 2013. It's one of the fastest-growing ride-sharing platforms in the world, focusing on Europe and Africa.
Taxify has more than 10 million customers in over 20 countries globally. For more information, please visit https://taxify.eu/cities/kampala/
(Visited 121 time, 1 visit today)
Airtel Uganda to handover foodstuffs to Muslim communities in Ramadan campaign

Airtel Uganda has launched an extensive Corporate Social Responsibility campaign of giving that will be held countrywide throughout the Holy Month of Ramadan. The campaign is aimed at shedding light on the true Ramadan spirit and celebrating this special time of the year with the local communities.
The CSR campaign begun with a handover of foodstuffs to the Wandegeya muslim community to assist them in preparing their Iftar meals.
Commenting during the handover, Mr. Ali Balunywa the Airtel Uganda Sales & Marketing Director said: "We would like to take this opportunity to greet you all on the blessed occasion of the Holy Month of Ramadan. This month presents a special time for our organization to communicate and interact with the community through our charitable
programs. Every year at Airtel we prove that we are a company that pioneers in the social involvement, where we play a big role to give back to the community."
Balunywa went on to explain that, just like every year, Airtel will be sharing the joys of Ramadan by distributing food stuffs every week throughout this holy month to the underprivileged in over 24 mosques across the country. The company specifically chose highly populated areas to reach out to the maximum number of people. Some of the districts earmarked for Ramadan donations include Kampala, Masaka, Mbale, Mbarara, Lira, Kamuli, Fortportal, Gulu, Iganga, Hoima, Jinja, Arua, Tororo, Kabale and many others.
Balunywa added: "Our pledge towards our customers of providing the latest and best technologies has never been broken, and today we continue our promise towards the entire community through our annual Ramadan CSR campaign."
In addition to the food stuffs, the company has launched a campaign where subscribers that recharge a minimum of 500/- through Airtel money & E-recharge will receive free 100MBs, 100SMS (Airtel to Airtel SMS) and 30Minutes (Airtel to Airtel calls). These minutes, MBs & SMS can be used between midnight & 6am daily and expire at 6am.
(Visited 121 time, 1 visit today)
Mirama Hills traffic surges after Katuna road collapse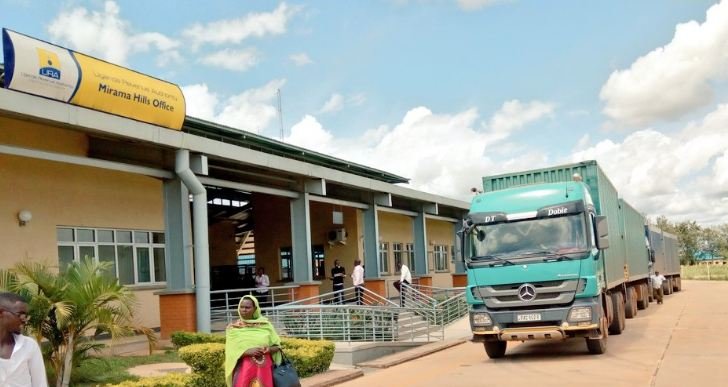 By Our Reporter
It is no longer business as usual at the Katuna border, a major link between Uganda and Rwanda. This after heavy rains on Tuesday last week damaged the road about four kilometres into the Rwandan side, disrupting business along the route.
Following the incident, customs officials at Katuna were forced to divert heavily loaded trucks to Mirama Hills one stop border post, an alternative route to Kigali, Rwanda. This move has seen traffic surge at the Mirama Hills one stop border post.
According to Ronald Kwezi Mugisha, officer in charge at the Mirama Hills customs office, traffic cleared daily has since increased exponentially. He revealed that by the 3rd day after the diversion they had gone from handling just 9 trucks daily to about 131 trucks.
"We clear vehicles very fast given joint clearance between Uganda and Rwanda customs at this border post." Mugisha noted. "We have also since increased our working hours from 6am to 10pm so as to better able to serve our clients."
Despite the alternative route, many heavy trucks still remain stranded at the Katuna border contemplating their next move as Mirama Hills lies 100Km away from Katuna.
Speaking to a group of journalists on Thursday last week, Julius Kaloki, one of the drivers who had arrived at Katuna on the unfortunate night of the road collapse, expressed his discomfort at being stuck at the border and remains worried that he might soon use up his upkeep money.
"My per diem is getting finished because I have to pay for accommodation, feeding and parking fees for the trucks with every extra day spent here." He said.
He also showed concerns over the extra costs he would have to incur in terms of fuel and other travel related expenses, if he decided to turn back.
Meanwhile, Simon Esunget, the officer in charge at the Katuna customs office, says the entry point continues to operate 24/7 but remains partially open to only buses and light motor vehicles. This has seen daily traffic cleared at Katuna plummet by over 50% from about 300 vehicles cleared daily to about 144. However, the average number of travelers using the border remains relatively the same as buses and private cars were not affected by the diversion to Mirama Hills.
While it is 30 km more to travel from Ntungamo to Kigali through Mirama Hills than through Katuna, Mirama Hills offers a superior alternative as it boasts of better roads and greater efficiency in clearance.
"Many people do not know about this border post, but it is a modern and very efficient facility. We should be a more preferable route to use." Mugisha said.
(Visited 121 time, 1 visit today)