Coca-Cola launches iced tea beverage — Fuze Tea

Coca-Cola has announced an expansion of their product line with the official launch of Fuze Tea – a unique blend of tea extract and fruit flavors created through a process that ensures a delightful fusion of tea, fruit, herbs and other natural ingredients.
Launched at the Coca-Cola bottling plant in Namanve on Monday, the preservative-free beverage comes in two flavors – Peach and Apple & Lemon Grass – that will appeal to busy consumers looking for a refreshing and delicious drink while they entertain, socialize or work.
According to Coca-Cola Uganda Brand Manager, Miriam Limo, consumers' tastes have evolved and so has Coca-Cola's offerings and the launch of Fuze tea is testament to the company's innovation agenda.
"We recognize that our consumers' have diverse tastes and preferences, and the launch of Fuze Tea gives us a unique opportunity to give our consumers a refreshing beverage to enjoy as they go about their busy schedules. This brand promises to deliver a unique great tasting refreshment with the benefits of tea," she said.
Following the launch of Fuze Tea, Coca-Cola will hold a series of activations with the aim of creating awareness and availing an opportunity for consumers to sample and purchase the refreshing drink. "We shall set up Fuze tea booths at universities, workplaces and malls to give our on-the- go consumers an opportunity to interact with the refreshing beverage," stated Coca-Cola's Marketing Manager Maggie Kigozi.
Fuze Tea is currently available in 52 countries worldwide and is currently launching in 37 additional countries across Europe. In East Africa, Uganda is the first country to launch Fuze Tea, with rollouts expected to follow in other markets.
(Visited 1 time, 1 visit today)
Coca-Cola Beverages Africa Uganda invests $8.35Million in brand new manufacturing line

Coca-Cola Beverages Africa (Uganda) officially broke ground for a brand new US$8.35million (UGX 30.7billion) Manufacturing Line to bottle more on Friday.
The new bottling line at the Coca-Cola Beverages Africa (Uganda) Namanve site operated by Century Bottling Company will have a capacity of producing 24,000 bottles an hour, accelerating the production of natural mineral water to refresh and rehydrate Ugandans.
The US$8.35million (UGX30.7billion) investment will bring to Uganda the newest bottling line technology out of Germany, enabling the Company to innovate further for increasingly changing consumer demands.
The investment is part of a US$15 Million investment plan Coca-Cola Beverages Africa has for Uganda alone in 2018.
Minister of State for Investment and Privatisation, Hon. Evelyn Anite, officiated at the ground-breaking ceremony after conducting a tour of the Namanve Plant and welcomed Coca-Cola Beverages Africa's additional investments.
She lauded Coca-Cola Beverages Africa for focusing on Uganda and spending the bulk of the US$8.35million (UGX30.7billion) within Uganda to benefit citizens and support the economy.
"Of this, I am told US$3.5million will be spent inside Uganda on civil works and construction and auxiliary services. That is a very significant amount for many reasons. First of all, that means that the bulk of the investment that we are launching today is going to be spent inside our own country and will directly benefit Ugandans. That fits well within our 'Buy Uganda, Build Uganda' policy and I applaud you for that. Also, your investment in a new Manufacturing Line creates more jobs for very many categories of Ugandans – which fulfills the NRM pledge to create more jobs and wealth especially for the youth of Uganda," she said.
"As Government, we acknowledge and thank Coca-Cola for being a development partner of Uganda. On top of these investments, you also pay taxes – I understand you paid UGX140billion in taxes last year. This is a highly significant amount and we look forward to seeing it increase once this new investment begins to bear results. During the tour of the facility, it was gratifying to see the quality of your equipment and to note that you have two other bottling facilities in Uganda, and that you are still setting up more. By bottling high quality international brands in Uganda you are promoting the economy within Uganda and also promoting the country internationally," she added.
Ag. Managing Director, Mr Patrick Oyuru assured guests of the investment commitments of Coca-Cola Beverages Africa (Uganda), which runs three subsidiaries bottling Coca-Cola products (Century Bottling Company), pure natural mineral water (Rwenzori Bottling Company) and recycling plastic waste taken from the environment (Plastic Recycling Industries).
"We employ about 1,800 Ugandans in our three plants in Kampala, Mukono and Mbarara, and support more than 90,000 businesses across our extensive retail distribution network. Coca-Cola Beverages Africa is proud to make these contributions on top of paying taxes to the tune of more than UGX140billion annually. We are serious about doing business in Uganda and supporting this economy," he said.
He added that the investment in the brand new US$8.35million Manufacturing Line was a strong demonstration of Coca-Cola Beverages Africa Uganda`s commitment to the development of Uganda despite the tough economic conditions.
"Because of this new Manufacturing Line, our 1,800 employees and hundreds of thousands of other Ugandans involved in selling our high quality products around the country will be assured of ongoing employment because production will increase. As well, the biggest bulk of this investment will be spent inside our own country and will directly benefit Ugandans. This fits well within the "Buy Uganda, Build Uganda" policy that Government is advocating. The new will create more jobs for various categories of Ugandans – which fulfills the Government pledge to create more jobs and wealth especially for the youth. This includes employees during the construction as well as additional employees when the new line is completed. We are happy to be contributing to the development of Uganda," he added.
CCBA management emphasized that the Company will continue to be a relevant partner with Government and called upon the officials to ensure they work to limit the challenges private sector faces in doing business
(Visited 1 time, 1 visit today)
StarTimes announces it will broadcast the 2018 FIFA World Cup in Russia.

StarTimes has today confirmed it will broadcast all the 64 FIFA World Cup matches live and in HD. StarTimes acquired media Pay-TV broadcasting rights for the Sub-Saharan Africa to broadcast the World Cup and the theme will be "ALL 64 MATCHES IN HD AND LIVE".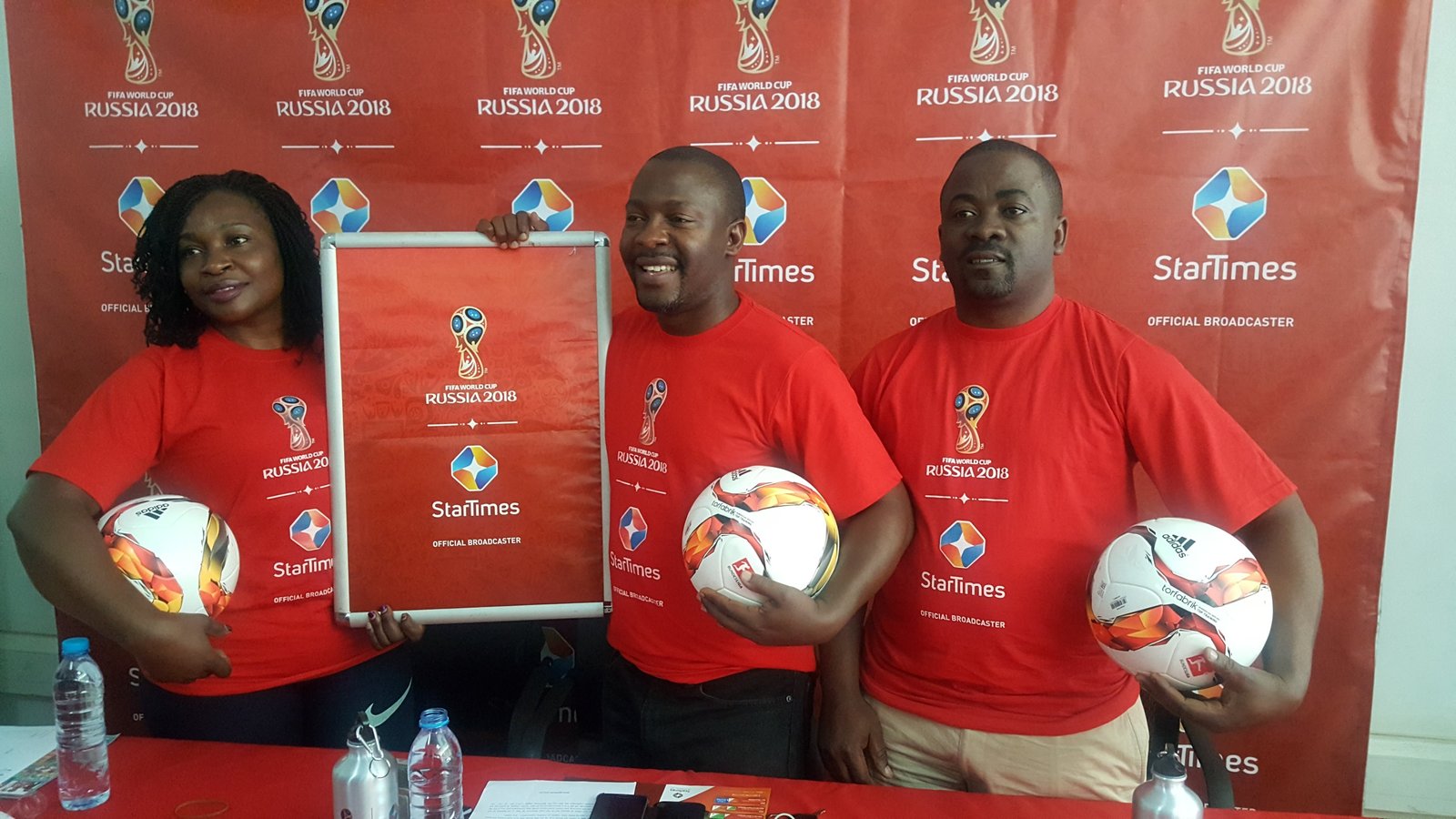 StarTimes Vice President also Brand and marketing manager Aldrine Nsubuga stated "Our current market leadership with close to 1.4 million subscribers guarantees that the 2018 FIFA WORLD CUP RUSSIA will now be enjoyed by many more households than the previous ones. This is excellent news to millions of television owners in Uganda who couldn't watxh the World Cup due to high cost of acquisition and subscription."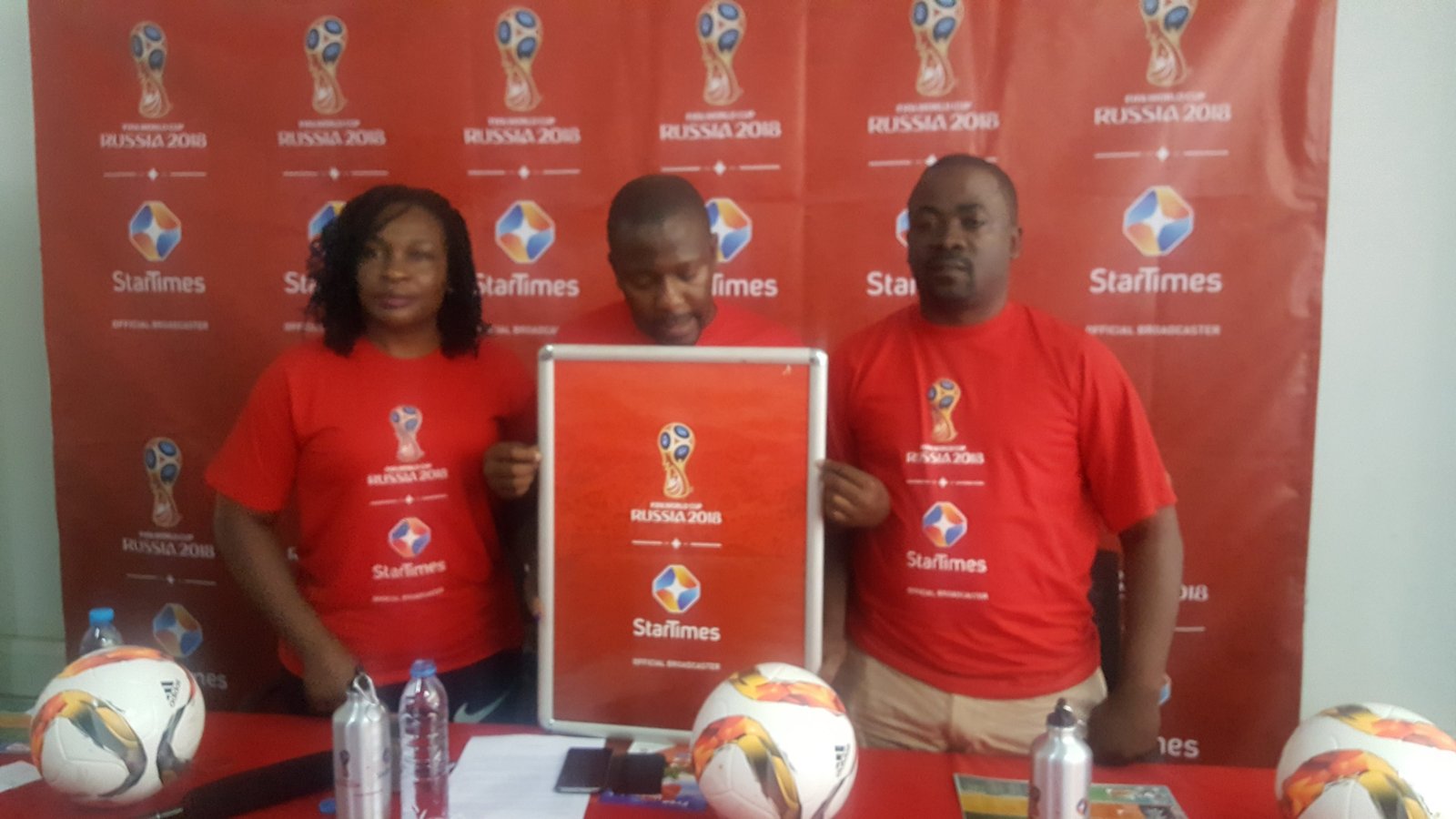 The world cup will broadcast on StarTimes on four dedicated channels which are World Football, Sports premium, Sports Life and Sports focus.
StartTimes was launched in 2010 and is now the leading digital TV operator in Uganda with 1.4 million subscribers.
(Visited 1 time, 1 visit today)
Stanbic Bank recognised as best performing primary dealer for 2017

For the 7th consecutive year, Stanbic Bank Uganda has been recognised by Bank of Uganda as the best performing commercial bank trading in the Government securities. (Treasury Bills and Bonds)
The award honours financial institutions that promote participation in trading in government securities in a bid to foster the development of financial markets and improve the secondary market trading system.
Accepting the award on behalf of the bank, Stanbic Bank CE Patrick Mweheire said, "As the most active participant in the secondary trading market Stanbic bank plays a critical role supporting Uganda's economic growth and national developmental agenda. Last year alone Stanbic bank accounted for 30% of the 5.1 trillion shillings in Government securities traded on the secondary market."
He also noted that the bulk of these funds are used to finance construction of much needed national infrastructure projects so vital for trade and economic transformation.
Handing over the award at BOU headquarters in Kampala, the Governor BOU Emmanuel Mutebile said, "I wish to acknowledge the role that this year's award winner Stanbic Bank Uganda Ltd has played especially for participating in the primary auctions, market making capabilities, consistent pricing as well as timely market intelligence. Because of their effort, they have been able to ensure efficiency in the operations related to the Government securities market at the central bank."
The 5.1 Trillion in turnover of Government securities in 2017 represented a 29% increase from 2016. In the same vein, the ratio of secondary market turnover to the total outstanding stock of Government Treasury securities increased significantly to 41.0% in 2017 from 28.9% in 2016.
Launched in 2005, the Primary Dealer (PD) system aims to promote participation in Uganda Government securities markets, to foster the development of financial markets, to improve the secondary market trading system as well as to ensure efficiency in the operations related to the Government securities market at the central bank.
(Visited 1 time, 1 visit today)