Coca-Cola Beverages Africa signs MOU to collect more plastics from Western Uganda for Recycling

Plastic Recycling Industries, run by Coca-Cola Beverages Africa (CCBA) Uganda in Nakawa, Kampala, has signed a Memorandum of Understanding with a Plastics Collection Centre in Masaka to cover Western Uganda.
The PRI Factory has processed more than 2,000 tonnes of plastic waste so far this year alone.
Signing on behalf of the Masaka Collection Centre, Director Andrew Bownds, pledged that the Centre would collect fifteen (15) tonnes of plastic waste a month for the first six months, and would increase collection to twenty (20) tonnes of plastic waste a month thereafter, with a future target of 50 tonnes.
"We are happy with the partnership we have with Coca-Cola Beverages Africa. In Masaka, we are operating the Collection Centre in partnership with the Masaka Diocese, who have provided the land, and we are grateful to Father James Sendege for the support," he said.
He thanked Coca-Cola Beverages Africa for enabling the Masaka Collection Centre to create 50 direct jobs.
"We are happy that this project has provided employment to youth and women in Masaka, and to the disabled. We work with the Masaka Disability Union who on their own deliver up to eight (8) tonnes a month to the Masaka Collection Centre using their network mobile collection points," he said.
Norah Odwesso, Group Public Affairs and Communications Executive Director for Coca-Cola Beverages Africa (CCBA), said the Group was excited with the progress Uganda has made with recycling and environmental conservation through the collection and recycling of plastic waste.
"Packaging is a valuable resource for economies around the world. Our global commitment as the Coca-Cola system is to ensure packaging continues to provide great value to our consumers. While doing so, we should ensure we continue to conserve resources and protect the environment – which Uganda is doing very well at Plastic
Recycling Industries as a global shining example," she said.
Odwesso also thanked the Kampala Capital City Authority (KCCA) which is in partnership with Coca-Cola Beverages Africa in running collection centres in Kampala.
Simon Kaheru, Public Affairs and Communications Director at CCBA Uganda, welcomed the Partnership with the Masaka Collection Centre and encouraged more partners in other parts of Uganda to join in collecting and recycling plastic waste.
"We all have a responsibility to conserve our environment by getting rid of plastic waste. Coca-Cola Beverages Africa is taking leadership through Plastic Recycling Industries but we must work through partnerships such as the one with Masaka Collection Centre, and more. The Recycling sector provides income for youth and women in Kampala, and now in Masaka and western Uganda, but we would like to see more of these initiatives so that we take more plastic waste out of the environment and turn it into valuable items and incomes for Ugandans," he said.
PRI buys the plastic waste and recycles it into flake for export to foreign markets that included China and India.
(Visited 95 time, 1 visit today)
Anne Kansiime honored in the states.

Comedian Anne Kansiime was over the weekend awarded with the SIIKETV Awards in Philadelphia in USA.  Anne Kansiime was on Saturday night honored by the SIIKETV International Awards for her outstanding talent of humor and creativity in the Rising Academy Awards that took place at the Clarion Hotel, Philadelphia International airport, United States of America.
Kansiime was present in person to collect her honorary Award from the States thus thanking the Almighty for blessing her with an amazing gift that is moving her places to success in such a complex and competitive world.
(Visited 95 time, 1 visit today)
Photos: MC Kats admitted.

NBS After 5 presenter MC Kats is admitted as we pen this. The presenter was admitted last night with doctors diagnosing malaria.
Full details will follow shortly.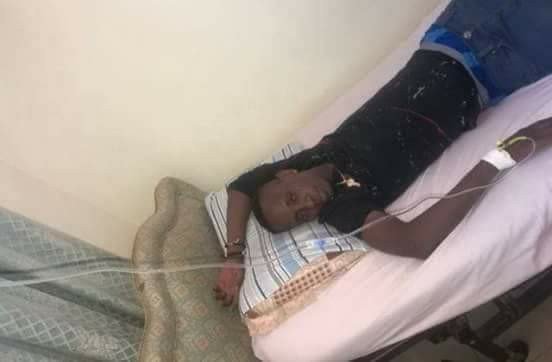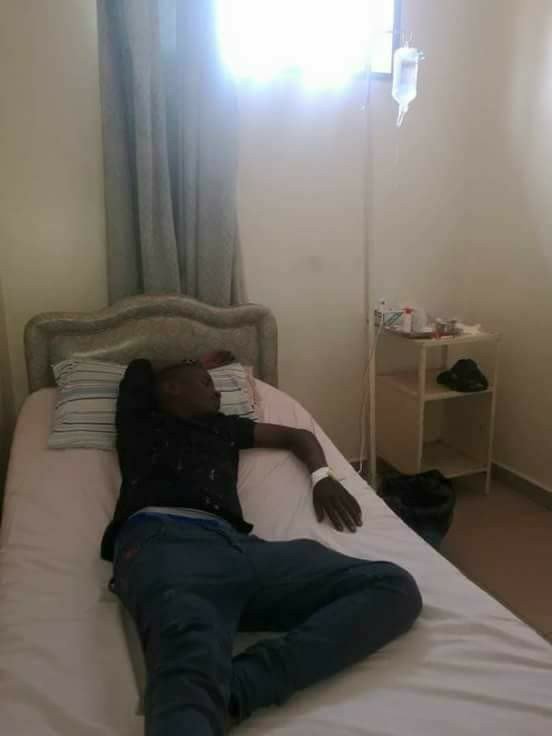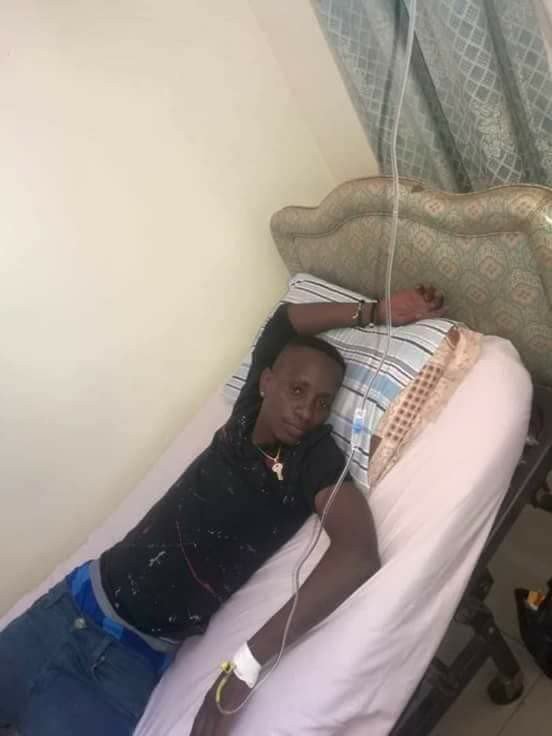 (Visited 95 time, 1 visit today)
Movit Products Limited donates to Muslim communities

By Our Reporter
On Thursday, Movit Products Limited visited various mosques across the country to extend support to the Moslem community as the holy month of Ramadan came to an end through donating several items including foodstuffs among others to enable them fulfill their compulsory fasting obligations.
According to Musa Mutebi, the Assistant Marketing Manager Movit Products Limited, "Movit believes very strongly in coming together to help people wherever and whenever possible. We are not giving because we have a lot of money but only because Movit is a company with a big heart and we care for our community."
Movit Products Limited purchased some food items for Eid al-Fitr among which were food stuffs such as Rice, Sugar, Salt, Posho /maize flour, wheat flour, washing soap, Basins, Cooking Oil and a number of Movit Items. This exercise was a sole initiative of Movit products limited and covered various areas across the country among which were Kampala, Mbale, Mbarara and Masaka.
In Kampala, at the Ghadafi Mosque, the Moslem clerics thanked Movit for its continued support towards the Moslem community and implored Movit to keep up the giving spirit because Allah appreciates a giving heart.
(Visited 95 time, 1 visit today)