Cleopatra Reveals That She Is Pregnant.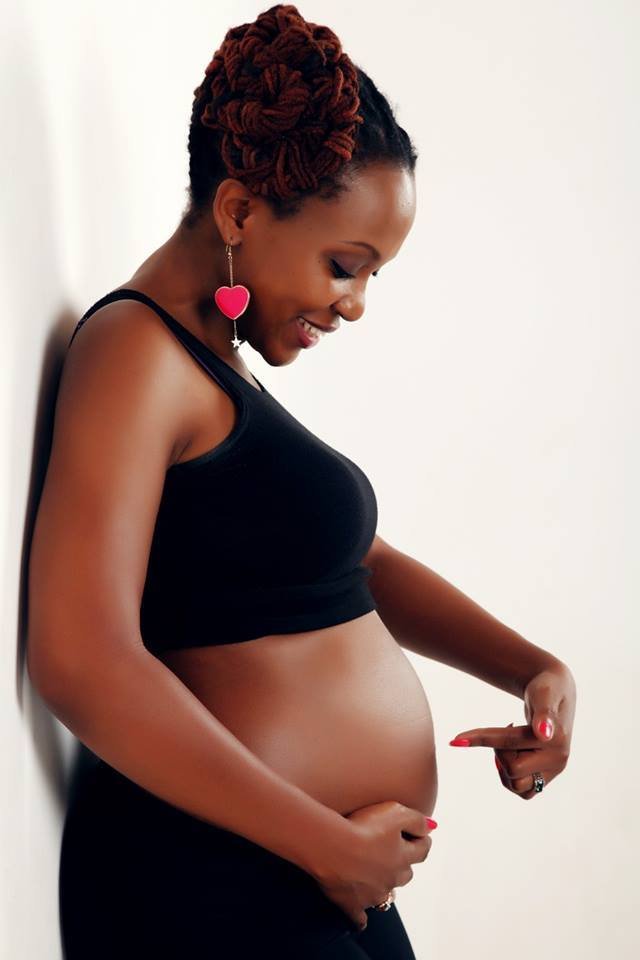 By Isaac Mites
Radio City's multi-talented Singer and actress Cleopatra Koheirwe alias Cleo, has succumbed to the ongoing rumours of her increasing weight on social media.
Recently rumours have been spreading like a wild fire how the former obssessions group member was gaining weight at a dramatic and terrible pace. Well, she has publicly confirmed that she is an expectant mother.
Yesterday afternoon, the multi-talented diva revealed that "Words can't describe this feeling. My unborn angel, Lwanda and I await." She continued, "My heart beats with yours, I feel your every move within me. I'm so overjoyed."
And also in one of her recent posts on one of the social media platforms, Cleo also mentions that "To hold u in our arms with love, God keep u and I safe Til He brings u into the world.#ExcitedToBeAM­om."
Cleo  has also been linked with the ongoing reality show of Tusker Project Fame Season 6 as an auditions judge. She was formerly with a girls dance group, Obssessions. She also features in the DStv series "Kona."
Cleo maintains a private life, a reason she is yet to reveal the father of her unborn baby.
Here is a congratulatory message from her friend Judith. Judith Heard posted: You have just been fired from your job of being just a woman. Congratulations for being accepted as an intern for the next nine months in your new job of being a mother.Congrats to my baby gal Cleo can't wait to see your beautiful baby girl/boy
Here is a message from Flavia Tumusiime
Tumusiime Flavia
 Soooo happy I can finally say it…congratulations to my amazing friend Cleopatra koheirwe who is expecting a bundle of joy…in a few years we will jump for mine lol. Love youuuuu
To connect with Isaac Mites
Email: isaac.mites@gmail.co­m
Twitter: @jigsaw_myts
Facebook: www.facebook.com/­isaac.mites
Mobile: 0788522010
(Visited 1 time, 1 visit today)
Witty Boy in studio, gears up for 2019

By Stuart G-Khast
South African based Ugandan Raggae, Afro beat singer Witty Boy is in studio again as he prepares to have a more enlightened year ahead. The singer has started this year aggressively hitting studio in South Africa.
We have learnt that Witty Boy is in Cosher Studios cooking for his fans teaming up with producer Cosher to do and finish a new product they have named "We came from Far"
Witty Boy has vowed not to keep his fans hungry this year.
(Visited 1 time, 1 visit today)
Chameleone denied me a collabo – Cindy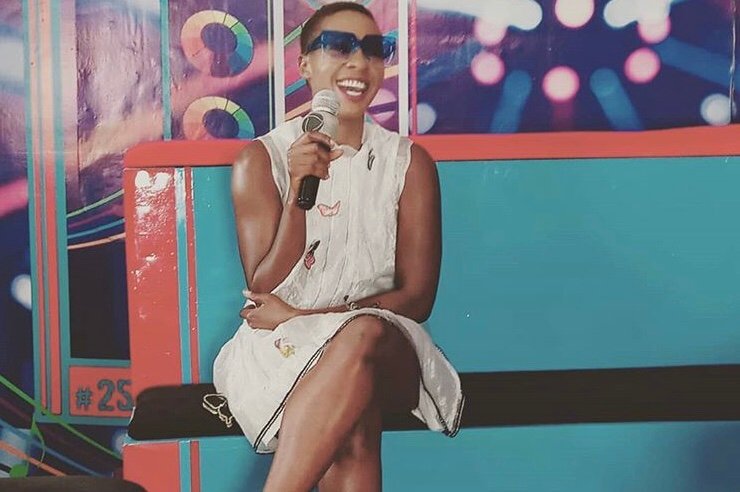 By Stuart G-Khast
Last Thursday saw two great artistes hug and confess to eachother willingness to work together. Cindy Sanyu who is arguably best female singer and Chameleone who too is believed to be finest among males shared same stage at comedy store in Lugogo.
In the middle of Chameleone's session, he paused and called Cindy on stage who had nothing but praise for her. The pair hugged. Chameleone then admitted that he loved Cindy and her music. Chameleone also wondered why they had never thought of a song together. It is at this moment that Cindy admitted she would be proud to be on same track with him. "I can never say No to Chameleone, no one would" Cindy said.
It is on these grounds that we think Cindy and Chameleone could be on the same track this year.
(Visited 1 time, 1 visit today)
Fans roast Hilderman for "Eating" President's money and denying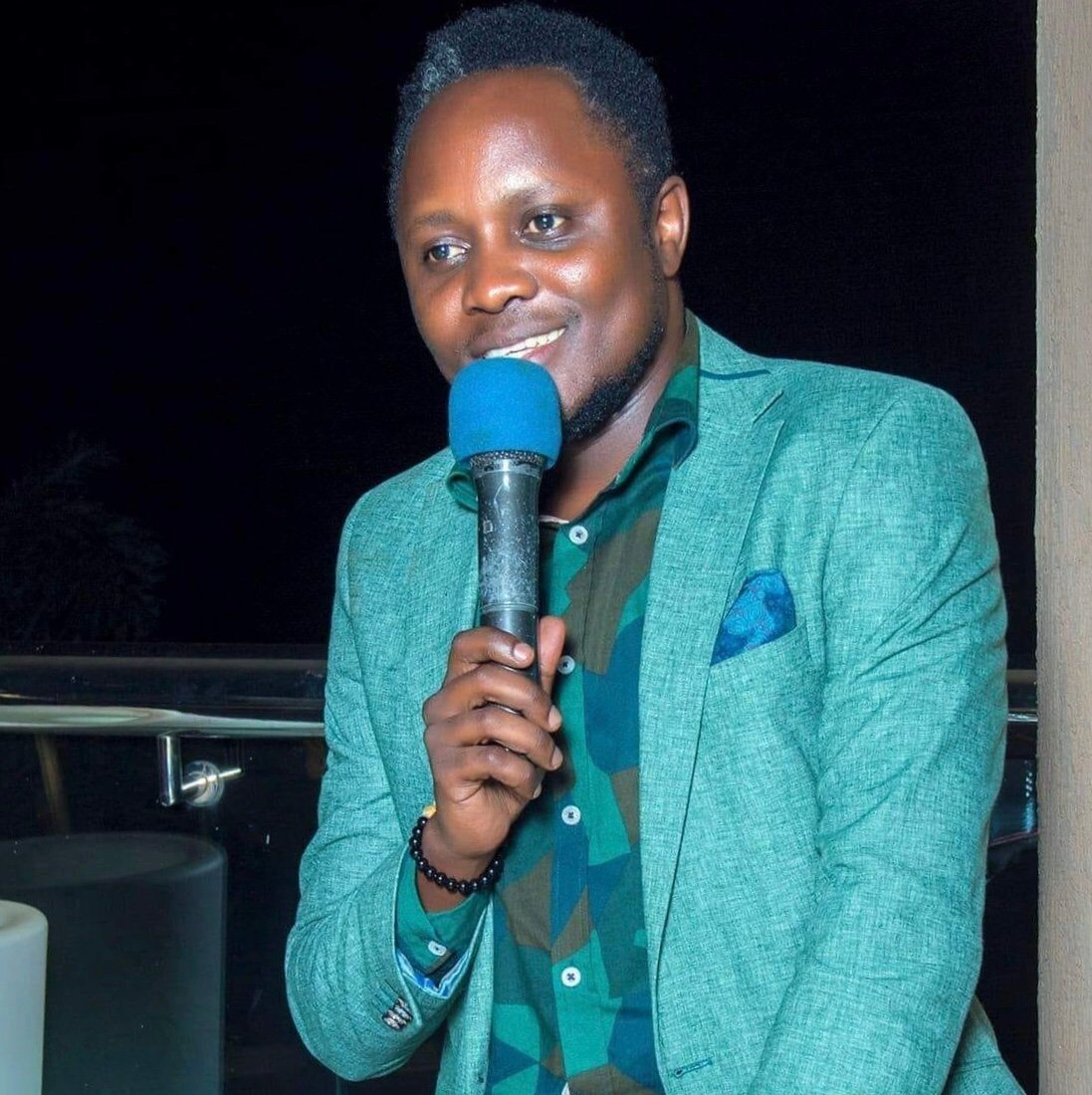 Singer Hilderman is in hot soup after being exposed by fellow singer Bebe Cool for being among the singers who took some of the 400 million shillings that the President gave to Artistes. Over time Hilderman has accused the President for using tax payers' money to donate to youth, artistes and other sectors giving the impression he could never take it.
On the evening of Saturday, Bebe Cool released a video where Hilderman was signing and receiving his share of the 400 million shillings. In his defence, Hilderman said it was three years ago something that angered fans. The singer has been fighting back and deleting some comments that pinned him.
Here are some of the reactions from his post.
(Visited 1 time, 1 visit today)