Channel 44 launched on DStv platform

By Our Reporter 
Channel 44, a local christian TV station, has joined the DStv platform. The announcement was made at a press briefing held at the MultiChoice Uganda offices in Kololo on Thursday.
According Charles Hamya, the General Manager Multichoice Uganda, the new addition to the platform will reinforce the current offer of the Christian gospel lifestyle channels.
"We already have a wide offer of divine lifestyle channels and we know that they are very popular among our subscribers. We are very happy to welcome Channel 44 to our channel line-up – it's a unique Christian gospel channel targeting everyone interested in the growth of their spiritual wellbeing." says Mr. Charles Hamya, General Manager Multichoice Uganda.
Expressing his delight over the launch of the channel onto the DStv platform, Pastor Robert Kayanja, CEO and founder of Channel 44 spoke of the partnership saying; "This partnership shall help Channel 44 reach out to more people and spread the gospel for the spiritual growth of many Ugandans which is a powerful prospect for us. We urge all our followers to subscribe and receive the word of the Lord wherever they are."
The channel which broadcasts gospel content from Uganda and around the world including sermons from renowned televangelists like Pastor Joyce Meyer and Pastor Creflo Dollar will be available on DStv channel 297 effective 23rd November 2017.
It will broadcast on all DStv bouquets in Uganda and will join DStv's local channel lineup of 8 local channels including UBC, NTV, Bukedde, NBS, BBS, Urban TV, TV West and Spark TV. This is intended towards giving the local subscribers premium local content that they can resonate with – Gospel spiritual content included.
(Visited 254 time, 1 visit today)
Judithiana Quits Urban Tv

By Consolate Namyalo
Well, it looks like the "season of moving on" is upon us and has seen different media personalities quit for personal reasons, most of them saying they are simply moving on to pursue different projects.
We have previously seen, the likes of Mackenzie, Siima Sabiiti, Rudende, and recently Crystal Newman quit shows they were popularly known for, for other ventures.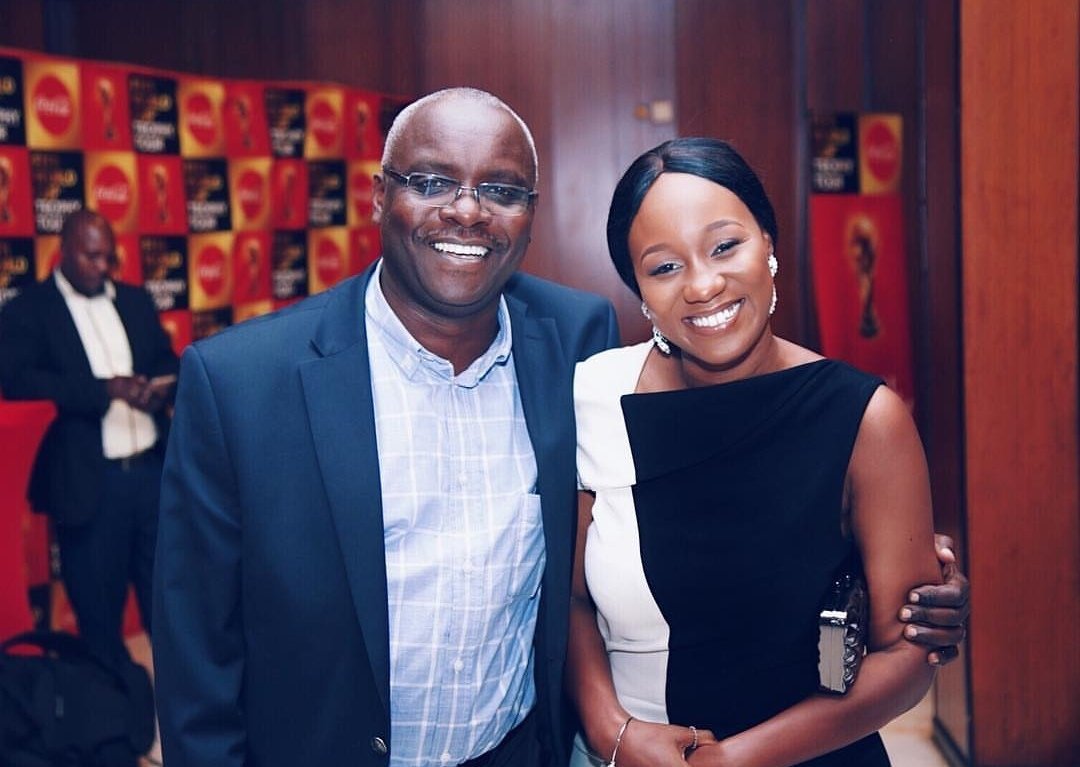 Judithiana now joins the list as she made an announcement via social media saying she will be leaving Urban TV's Saloon talk show which she has been hosting for over four years.
She posted, "Unfortunately, I will not be HOSTING SALOON TALK any more. It's been 4 years of fun, entertainment, tears and growth. Thank you so much URBAN TV for believing in my magic. As 4 the Salon Talk fans, thanks for riding with me."
She however, keeps her radio show at Radiocity and hopes to grace our screens again, some time.
(Visited 254 time, 1 visit today)
KYENVU Finally Premiers In Uganda:

By Consolate Namyalo
KYENVU (Love and other things) only knocks as a courtesy, a short film by Kemiyondo Coutinho has finally got a date to officially be screened in the country after enjoying its fair share of success across Africa and elsewhere.
It will be screening today ,the 26th of July at Acacia Mall 7pm and 8.30pm.
It is proudly associated with Chapter Four and the Norwegian Embassy who have made this happen.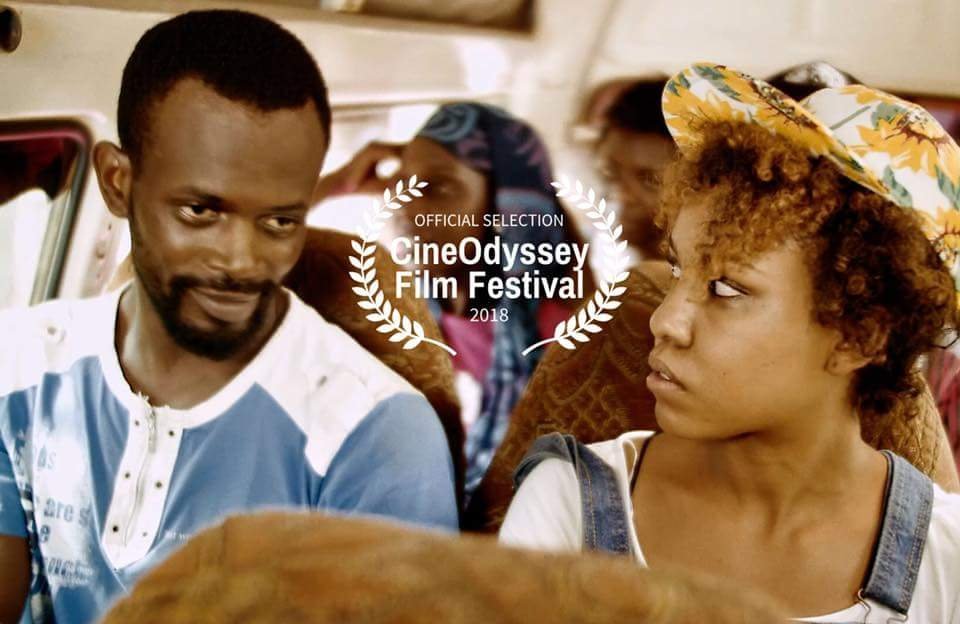 Starring our very own Coutinho Kemiyondo and Michael Wawuyo Jr, the short has already received a couple of awards at the Pan African Film Festival(best short film) and Zanzibar International Film Festival (East African Talent Award).
It is Produced by Adomaya,Kemistry Klass,Jajja productions and Quad A.
(Visited 254 time, 1 visit today)
Cindy nominated for best actress at Africa Magic Viewer's Choice Awards

By Nila Faisal
Dancehall queen and actress Cindy Sanyu, has been nominated in the category of "Best Actress In A Drama ( Movie/TV Series) for her role in the movie, "Bella" alongside Omotola Jalade Ekeinde (Nigeria), Miriam Kayode (Nigeria), Agaba Joan (Uganda) and Keira Hewatch (Nigeria).

Other Ugandans that have got a nod in the prestigious awards include; Eleanor and Mathew Nabwiiso (Rain), Agaba Joan (The Torture), Kizito Samuel (The Forbidden), among others.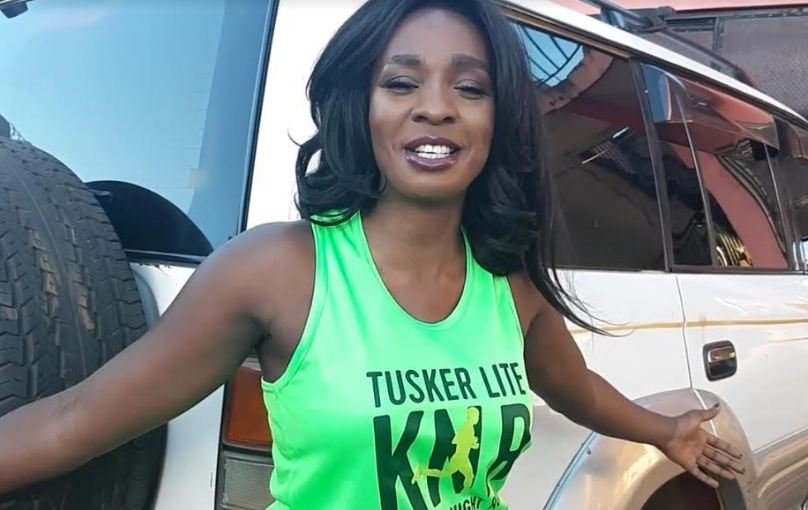 The announcement for the 2018 edition was made on Saturday by Nigerian comedian, Bovi, and Ghanaian actor, Joselyn Dumas, on Africa Magic channels on DStv and GOtv respectively. The 6th annual AMVCA awards will take place on September 1 and will be broadcast live on all Africa Magic channels.
(Visited 254 time, 1 visit today)