Chameleone set for music tour in USA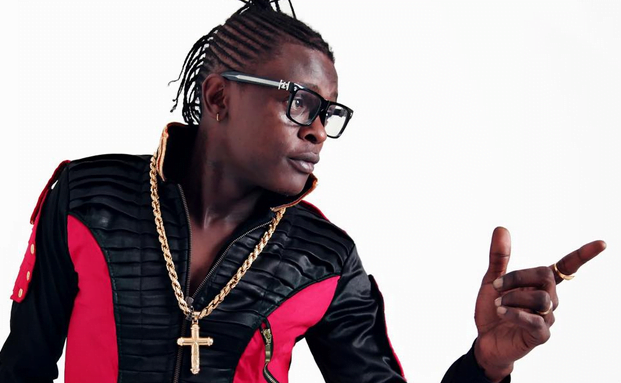 Chameleone is set to kickoff a music tour in USA later this month, we have learnt.
The "Wale Wale" singer who recently revealed he will not be holding his annual concert in Uganda seems to have now shifted his focus to taking his music to the rest of the world.
Just after concluding a concert in Rwanda, he announced he will be holding a music tour in America that will see him perform in several American cities including Dallas and San Diego among others.
He posted on social media:  "Next stop>>>>> Dallas, Minnesota, San Diego, Missouri and Arizona | USA  25th may we begin!!!!"
His US music tour is powered by Kenda International Events.
Staff Writer
(Visited 278 time, 1 visit today)
Sheebah Shares Secret for her success in the music Industry

By Consolate Namyalo
Sheebah Karungi is undeniably at the top of her game when it comes to the music scene in Uganda at the moment. Releasing hit after hit is not something that comes easy, but the "Wankona" hit maker has somehow made it work for her, making her an industry leader and favorite female artist for many music fanatics.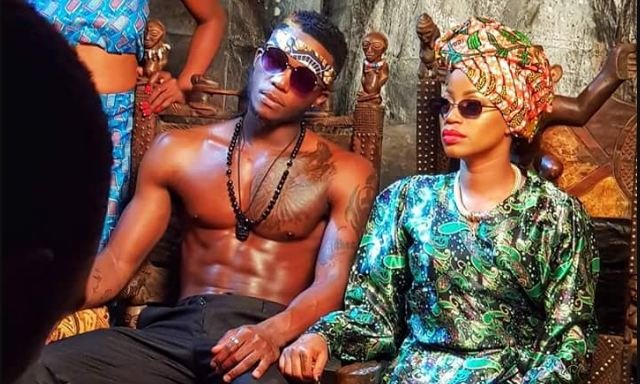 She caught up with music legend, Iryn Namubiru, who paid her a visit at her home over the weekend,and shared some of the reasons she has been able to succeed in this industry which include taking advice from those more knowledgeable than she is, and working hard.
'Guys…Guess Who Stopped By?! One Of My Favs!
IRYN NAMUBIRU🙌
I Couldn't Believe She Was In My Little Apartment ,Sipping On Some Wine & Chit Chatting!! How Cool Is That! One Of The Queens I Grew Up Looking Up To In The Ugandan Industry!
So Real! So Confident! So Vocal!
She Knows How Much I Love Her❤
Anyways, This Day Was Very Productive In Ways I Can't Explain.
Working Hard Has Got Me Where I Am Today But Its Mostly Listening & Respecting Those That Are Above Me /My Knowledge & Allowing Myself To Learn.
Thank You @irynamubiru For Sharing With Me What You Shared With Me.
It Takes A Genuine Person At Heart To Give Genuine Advice & Support.''
I Will Forever Respect You For That❤
There you have it!
(Visited 278 time, 1 visit today)
Eric Omondi Beats Salvador to Best African Comic Accolade

By Consolate Namyalo
Kenyan comedian on Sunday took home the coveted accolade for best comedian in Africa at the African Entertainment Awards USA (AEAUSA) held in New Jersey, United States of America.
The comedian who also happened to be the host of the event beat fellow African comedians, Basket Mouth from Nigeria, Salvado from Uganda and Chipukezy from Kenya to get the award which is based on the number of votes a nominee gets from their fans and supporters.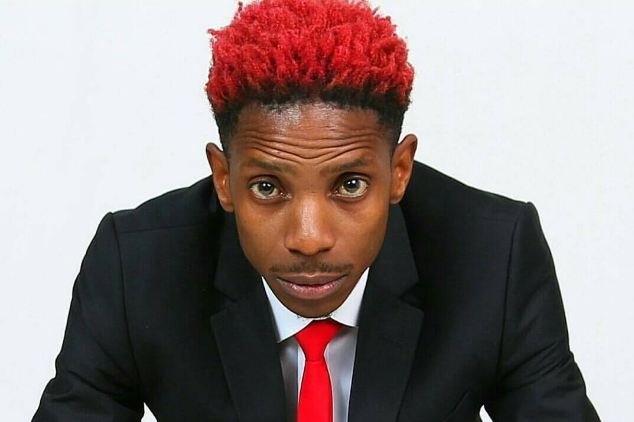 He took to his Instagram page and shared photos of the awards captioning it, "THIS IS THE FUNNIEST MAN IN AFRICA.THANK YOU
#BestAfricanComedian
#AfricanEntertainmentAwards
#AfricaRising'
The AEAUSA awards founded by Dominic Tamin, are meant to use entertainment as a means to support, celebrate, promote, and uplift the achievements and advancements of all Africans in the Diaspora through all forms of entertainment.
(Visited 278 time, 1 visit today)
Legendary Zimbabwean musician Oliver Mtukudzi to headline inaugural "Sounds of the Nile" cultural festival

By Our Reporter
Legendary Zimbabwean musician Oliver Mtukudzi is coming to Uganda. He has been announced as the headlining act at the inaugural Mizizi Sounds of the Nile cultural festival which will take place this November.
Oliver Mtukudzi, who is considered Zimbabwe's most recognized cultural icon, will perform alongside other African musicians including Hoba Hoba Spirit from Morocco and Habib Koite from Mali.
Mtukudzi who has been performing since the 1970's has over 30 full-length albums and several compilations to his name. He incorporates elements of different musical traditions, giving his music a distinctive style, known to fans as Tuku Music. With his husky voice, the songwriter and guitarist, is also well-known for his graceful onstage dance moves.
Organised by the Mizizi Ensemble, a local cultural dance group company, the Mizizi Sounds of the Nile cultural festival is aimed at promoting prosperity through arts and cultural tourism. "This is an avenue to promote Uganda's rich cultural heritage and uplift our local artists to the next level by enabling them share the same stage with iconic international artists," a team member from Mizizi Ensemble explained.
The Mizizi Sounds of the Nile festival will be a 3-day festival to be hosted at the Mizizi cultural hub in Kiryandongo district. It will run from Friday, 16th until Sunday, 18th November. It will also feature Uganda's Myko Ouma and Ykee Benda as well as local cultural troupes.
(Visited 278 time, 1 visit today)