Interview: #ICreateTomorrow winner Cathy Muwumuza speaks out on her London trip, what she learnt and how it will change her life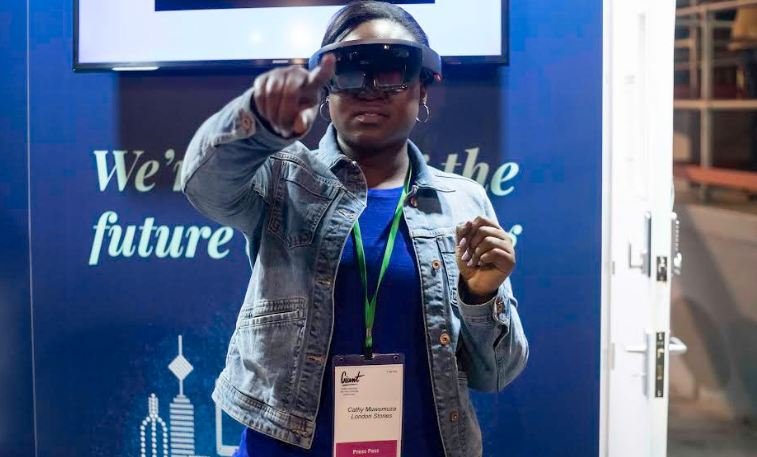 Meet Cathy Muwumuza, one of the winners of the Vodafone #ICreateTomorrow competition, we sat with her to find our about her London trip, what she learnt and how the trip will change her life.
Tell us a bit about yourself and how you ended up taking part of the #ICreateTomorrow competition?
I'm Namubiru Cathy Muwumuza. A healthcare administrator currently working at Ray of Hope Medical Centres. My young sister told me about the competition and she also went ahead and recorded the video that I submitted. I didn't expect to win as most times such competitions favour youths in the creative industry.
Tell us about your experience in London, what did you do whilst you were out there?
The trip to London was a great experience for me. I met people in my healthcare field that are using technology to positively impact and improve health services in UK. It was a trip full of inspiration for me.
What was the highlight of your trip?
Attending the giant health event that had exhibitions of technology advances in the medical field.
What did you learn whilst you were there?
Talking to Ronald HR Director of Vodafone global, I learnt that any great thing has to be done in small steps.
What was your 'tomorrow' before you went out there and did that change at all during the trip?
My tomorrow before the trip was to one day be in position to make policies and decisions that will help improve the state of healthcare in Uganda, the trip to London showed me that I don't have to be at the helm of the sector to make a positively impact healthcare in Uganda but instead I can use technology to improve the state of medical services here.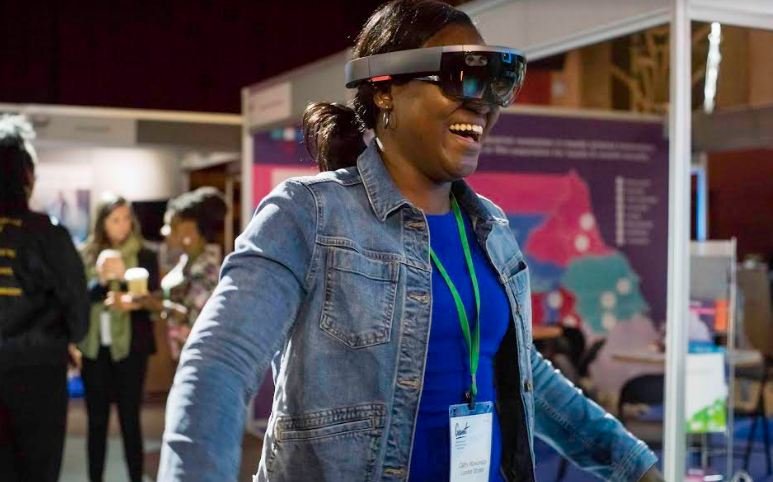 What happens next – what will you differently from before?
I am also currently looking at two ideas for tech solutions to improve Ugandan healthcare. Vodafone is going to support me through an incubator that can help me crystallise my ideas into a tangible plan and give me the connections to start making that dream a reality. I will also stop procrastinating.
What have the reactions of others been since your return?
That was an awesome opportunity you got.
What has Vodafone's role been throughout the experience and how do you feel about the company?
Vodafone put in place quite a unique competition that is doing what it says "helping us create our tomorrow". I now view the company as one that connects with its environment and is aiming at making a difference in our community.
What are your thoughts on the future of Uganda and what young entrepreneurs can do to make a difference?
The future for Uganda is great. If the youths are empowered to participate in building the nation, Uganda will be able to go from third world to first. More companies need to also come up and empower the youths just like what Vodafone is doing.
What advice would you give to others about creating their tomorrow?
Do not underestimate small beginnings and always take opportunities that will make you grow.
(Visited 243 time, 1 visit today)
Interview: Sauti Sol reveal their 2018 plans, secret to their success, best Ugandan songs and much more
By Our Reporter
Kenyan music group Sauti Sol was recently in Uganda and the BigEyeUG team managed to catch up with them for an interview. During the interview, the singers revealed their music plans for 2018 among other things. Here are excerpts:
1. How did you settle on the name Sauti Sol? And why?
We used to be called "Sauti" back in our singing days in high school. But there were many "Sautis" in the industry and when were recording our first album, our manager advised us to find a unique name and that is when we added "Sol" to our name to become "Sauti Sol".
2. How did you guys meet? What is that history behind the formation of Sauti Sol?
The three of us (Bien-Aimé Baraza, Willis Chimano and Savara Mudigi) were in the same high school and there was a group called "Voices in the light". It was a generation of a capella bands and the best were chosen to be in that group. We used to perform in this group in high school. And after high school I (Polycarp Otieno) joined them to form the group, Sauti.
3. How have you managed to stay together for so long? Groups tend to be tricky you know?
Friendship has been the foundation of our group all the way from high school. And the friendship became even tighter after high school. We are the best of friends until now and this has greatly contributed to us sticking together for 14 years now.
4. What would each of you rank as your best Sauti Sol song?
The best Sauti Sol song is the song of the moment; the one that we have just released.  "Melanin", which we just released, is our best song for now.
5. There was backlash from feminists when you released Nerea, how did it feel? How did you handle that moment?
We believe everyone is entitled to their opinion and so how different people take the message is not in our control. Although we appreciate and understand their concerns, that's not where we were coming from. We made it very clear from the beginning that the song was mostly just about how as a man you should take responsibility for your actions. We even released a statement and we made it clear to where our position was. Our content cant always be taken the way we want it to be taken so we work with it as it comes.
6. You have fallen in love with Uganda. Who are your 3 best Ugandan musicians and why?
It is hard to tell the best Ugandan artiste because there is a lot of good musicians and we fall in love with Ugandan music everyday. Uganda has always had top musicians like Chameleone, Bebe cool who inspired us. There is also a lot of  fresh talent on the market who are killing it like Irene Ntale and Sheebah. There are also other talented musicians like Radio & Weasel,  Maurice Kirya (we have been friends for quite a long time), and then Navio.
7. What are your best 3 Ugandan Songs?
Stamina Daddy by Irene Ntale is making rounds in Kenya. Nkwatako by Sheebah is also good, and definitely Mbozi Za Malwa.
8. How did you and Bebe Cool come up with Mbozi Za Malwa?
We had been talking to Bebe Cool for a long time because we often meet at the award ceremonies outside our countries. So when he sent us the track, "Mboozi Za Malwa" and explained to us what it means adding that the song would go deep with in Uganda, which it surely did, we trusted him and jumped on to it. You know he is so experienced and we always look up to him.
9. What do you have in plan for 2018? What should your fans expect?
We have a project called "African Source" where we are working with different African artistes on the continent and in the next 12 months or so we are going to be releasing a new single every month. Actually we started with Uganda's Bebe Cool, and then C4 Pedro from Angola and later Nigeria's Patoranking whose songs are all already out. We are continuing to work with different African artists like Tiwa Savage, Wizkid, Davido, Toofan, Mani Martin, Burna Boy, and Vanessa Mdee among others and the projects are all done and ready to be released.
10. Is there any artiste in Africa that you would wish to work with but you haven't?
The artists we haven't worked with, uh, some are dead. But if lucky Dube was alive, we would have loved to record a song with him. And maybe Brenda Fassie too. Nonetheless, there are many artistes in Africa that we would love to work with. And I think our next stop could be North Africa.
11. Which musicians have had the greatest influence on your style and genre?
It evolves with time and, even us as artistes we evolve and at each stage we have new influences. We started as an a capella acoustic band and then we had inspirations from some African artists like Salif Keita among others. And when we diversified into pop music we got new influences such as P-Square, South African music, and iconic music groups from the west as well.
12. How is the creative process for each new song you release? How do you decide which song to release?
We don't decide on which song to release, it just happens. Our song ideas usually come from our different experiences. So we don't really sit down and say we are writing a hit song. It all comes from all kinds of experiences.
We write together, and then practice the song with the band first. Most people first go to the studio and they are given a track and then write a song, but for us it is the other way round — write the music, then play it with the band, and if it sounds nice, we go ahead and record it.
Music is a business as well so we need a strategy and this also determines when we are releasing the particular songs.
13. What do you people do when you are not doing music? If you didn't do music, where would each of you have probaly ended up?
We do not know where we would if not for singing. Anyway, when we are not doing music, we are just mostly resting. However, we all do have hobbies; we love things that all other normal people love, like playing soccer, play station, and hanging out with friends.
14. What would call your greatest achievement?
Sticking together for 14 years is our greatest achievement. Most groups don't usually stick together this long.
(Visited 243 time, 1 visit today)
Rising singer Ashie talks about her music journey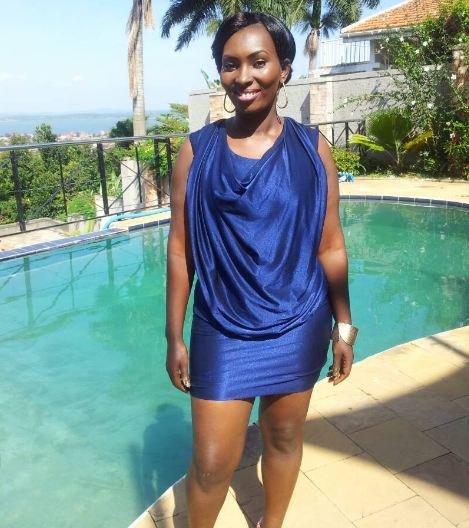 Our reporter had a chat with rising singer Ashie and here are the excerpts:
Who is Ashie?
My name is Sandra Ashaba, hence the 'Ashie'. I am a simple, free spirited and fun loving lady. I love making friends and by this, I purpose to make one every day, or at least an acquaintance.
When did you join the music industry and what have been some of your projects?
I started singing back in O level when I majored in music as a subject, but I started recording songs in 2011. Some of my projects include; Dance, Let it rain, Hold me, and Mukundwa among others.
What has been your best and worst experience in the music industry?
One of my best and thrilling experiences was my first video shoot for the song 'Mukundwa', I couldn't believe I had been missing out on such adventure. My worst experiences are the rejection moments by people who I needed help from to make it to the next step but I must say they have made me resilient.
Are you in a relationship?
No
Tell us about your latest video project
My latest video project which happens to be my first too was a very exciting moment. I worked with a very enthusiastic and supportive team from Egotastic (EMG) on the song titled 'Mukundwa' which means 'lover' in Runyankore. It is an 'RnB' song which was produced by Nase Avatar at Portbell Drive Music.
Where do you see Sandra a few years from now
Well, I see myself in a place where I can be able to do a peculiar kind of music for the Ugandan audience. The kind that isn't often sung here.
Many musicians have found it hard to make money from their works because of the copyright law in Uganda, what are your views on a workaround on this?
To be honest, it is a bit harder in this day and era considering that social media isn't censored or restricted, yet it's the easiest way to market the music. However, once a musician is established, I believe that with better management, this can be improved, gradually.
Who do you admire musically internationally and why?
I admire Mariah Carey. I learnt to sing on her CDs, I would always want to copy her notes and style and eventually I was able to sing a whole song. She is also one of those old wines of the music industry that have really stood the test of time.
Do you see yourself taking on the international scene?
With music, anything is possible, because you never know where your best audience may come from. So, definitely yes.
Any word of encouragement for those would like to join the industry?
Music is a passion; it cannot be done consistently if it's just for trial. A lot of patience is required to just finally join and definitely hard work when you do. Just follow your heart to your dream.
(Visited 243 time, 1 visit today)
Interview: Rapper Lagum opens up about his music journey and upcoming projects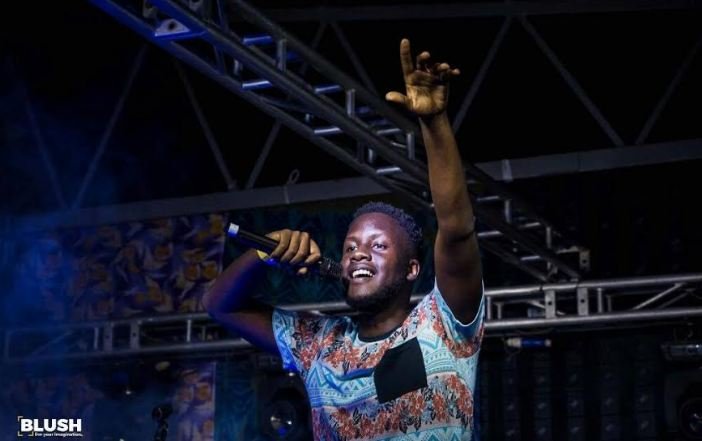 By Our Reporter
Talented rapper and producer Lagum aka Lagum Owor will be one of the performing acts at the 18th edition of the Tusker Malt Lager powered and House of Deejays organized Blankets and Wine Kampala.
The rapper who has been behind some music hits such as '100' where he featured Ruyonga and Tucker HD as well as 'Real' which also featured Ruyonga will be looking to thrill the crowd come 20th August at the Lugogo Cricket Oval.
Lagum, whose music style is a fusion of trap and RnB, makes a blend of music called 'Alternative Rap'. He will be sharing a stage with Nigerian sensation Seyi Shay alongside some Uganda stars such as; Joel Sebunjo, Rabadaba, T Bro, General Czar'bu and Shifah Musisi. Also performing will be Burkina Faso's pop star Alif Naaba.
We caught up with the 'Social Lives' album star who hopes to be one of the best producers in Africa and asked him a few questions ahead of this week's event.
Qn: What inspired Lagum to start rapping?
I think I was first influenced by one of my favorite rappers, Lupe fiasco. When I started listening to him I was really taken by rap and started to write my own rhymes to his songs. That was in 2009 and here we are!
Qn: What would you describe your music as?
Whenever people ask me this question, I really struggle to answer it. The best way I can put it is my musical style is a fusion of trap, RnB, and a bunch of other sounds. I'd call it Alternative rap music but I have no idea what that means right now!
Qn: What inspired your 'Social Lives' album?
Well Social Lives was inspired by the fact that a lot of people are fake online. Essentially the album is about being who you are and not worrying about what people think. That was the goal when I released it in 2015.
Qn: What are some of your most memorable stage performances?
My most memorable stage performances were at A Ka Dope first Friday and A Ka Dope weekend. The energy the crowd has is incredible and I'm a guy who feeds of that energy. I like to move around and get hyped but I also enjoy being able to bring an audience to a quiet, stand still moment with a song. When I can do both in one set, then that's a great performance.
Qn: Are there any particular Ugandan artists you would wish to work with?
JC Muyonjo and Solome Basuuta are high up on that list. I'd love to do a couple songs with them. I have performed with Solome and its always such an amazing time with her, so I'm looking forward to when we sit down and make a record.
Qn: What is the funniest thing that has ever happened to you while performing on stage?
I am not sure I have had too many funny moments but there was a time the crowd wanted me to perform another song after I had finished my set. I improvised with a friend who was performing and we still don't know how we pulled it off to this day!
Qn: Are there any projects in the works that we should look out for?
Well, I currently have a project out named 'X-tension.' But you should expect at least one more project from me this year.
Qn: Where do you see Lagum five years from now?
I see myself as an established producer/artist world-wide. Touring Africa and making Uganda famous for the right reasons.
Qn: What advice would you give to a young upcoming artist?
I'm still upcoming myself to be honest. I haven't reached my goals for this year yet. But I will say that if you keep working on your craft, always looking to improve, and believing that God will make a way, things will start happening for you faster than you think.
Qn: Your top five rappers of all time?
Eminem would be first on the list in my opinion. Followed by Tupac, Biggie, Kendrick Lamar, and then Lupe Fiasco. A lot of people are going to scream but that's what I think!
Qn: This will be your second performance at Blankets and Wine Kampala. What should people expect from you?
People should expect some laid back moments as well as some energy. That's all I will say without revealing too much.
(Visited 243 time, 1 visit today)