Interview: #ICreateTomorrow winner Cathy Muwumuza speaks out on her London trip, what she learnt and how it will change her life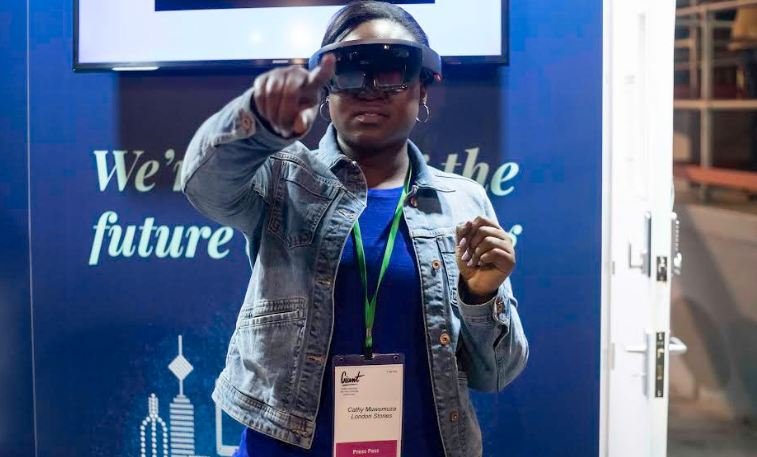 Meet Cathy Muwumuza, one of the winners of the Vodafone #ICreateTomorrow competition, we sat with her to find our about her London trip, what she learnt and how the trip will change her life.
Tell us a bit about yourself and how you ended up taking part of the #ICreateTomorrow competition?
I'm Namubiru Cathy Muwumuza. A healthcare administrator currently working at Ray of Hope Medical Centres. My young sister told me about the competition and she also went ahead and recorded the video that I submitted. I didn't expect to win as most times such competitions favour youths in the creative industry.
Tell us about your experience in London, what did you do whilst you were out there?
The trip to London was a great experience for me. I met people in my healthcare field that are using technology to positively impact and improve health services in UK. It was a trip full of inspiration for me.
What was the highlight of your trip?
Attending the giant health event that had exhibitions of technology advances in the medical field.
What did you learn whilst you were there?
Talking to Ronald HR Director of Vodafone global, I learnt that any great thing has to be done in small steps.
What was your 'tomorrow' before you went out there and did that change at all during the trip?
My tomorrow before the trip was to one day be in position to make policies and decisions that will help improve the state of healthcare in Uganda, the trip to London showed me that I don't have to be at the helm of the sector to make a positively impact healthcare in Uganda but instead I can use technology to improve the state of medical services here.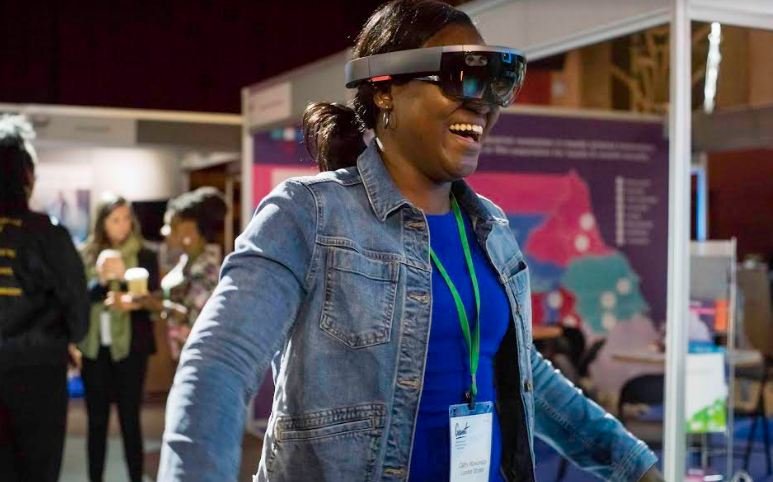 What happens next – what will you differently from before?
I am also currently looking at two ideas for tech solutions to improve Ugandan healthcare. Vodafone is going to support me through an incubator that can help me crystallise my ideas into a tangible plan and give me the connections to start making that dream a reality. I will also stop procrastinating.
What have the reactions of others been since your return?
That was an awesome opportunity you got.
What has Vodafone's role been throughout the experience and how do you feel about the company?
Vodafone put in place quite a unique competition that is doing what it says "helping us create our tomorrow". I now view the company as one that connects with its environment and is aiming at making a difference in our community.
What are your thoughts on the future of Uganda and what young entrepreneurs can do to make a difference?
The future for Uganda is great. If the youths are empowered to participate in building the nation, Uganda will be able to go from third world to first. More companies need to also come up and empower the youths just like what Vodafone is doing.
What advice would you give to others about creating their tomorrow?
Do not underestimate small beginnings and always take opportunities that will make you grow.
(Visited 243 time, 1 visit today)
Interview: One on one with the first ever SafeBoda rider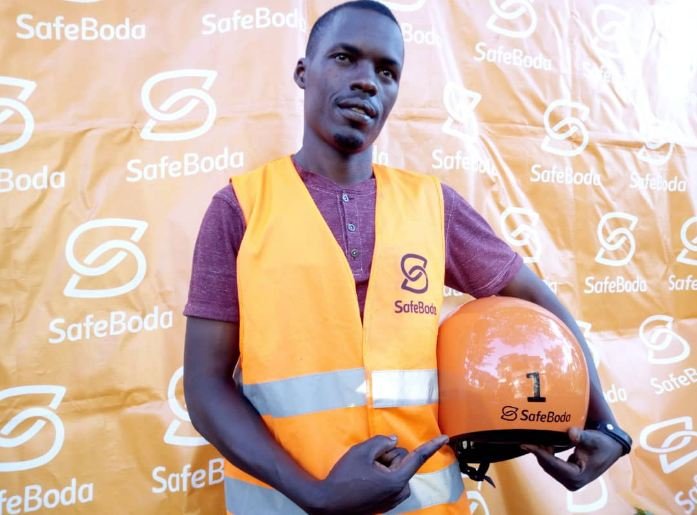 By Our Reporter
He has been elusive to many. But we have finally managed to locate the first ever SafeBoda rider. He is a lively young man, with a charming smile. We had a chat with him about his journey thus far as a SafeBoda rider and here are the excerpts:
Tell us a bit about yourself
My name is Moses Musinguzi. I was born in Kasese, and I am 29 years old.
I completed my senior six at City High school in 2009, but couldn't continue with further studies because university tuition was very high. I could not manage to support myself, so I instead decided to use my savings to start a business, and I later ended up as a bodaboda rider.
I am the first ever SafeBoda rider; you can call me SafeBoda 01.
What were you doing before SafeBoda?
Before joining SafeBoda, I was a business man.
I joined the BodaBoda industry in 2007 as a motorcycle mechanic. I also used to monitor my father's Bodaboda business; he used to give out motorcycles on lease, and I was in charge of collecting the payment.
I later opened up my own motorcycle spare parts shop. But, in 2013, the business collapsed and that's how I ended up as a Bodaboda rider.
How did you end up with SafeBoda?
Early 2014, I ran into a former client of mine for whom I used to repair motorcycles, who also happened to be the co-founder SafeBoda, Ricky Thomson. He told me about his idea, and I liked it because he told me that it would improve the image of the Bodaboda industry.
He told me that we were going to be provided with two helmets and reflector jackets, and then we would build a community of like-minded riders, gain people's trust, and make it a premium service.
Having dropped out of school, I wanted to associate with a brand that would make me proud among my former colleagues hence I decided to work with safeboda.
What has the journey been like for you?
It has been as exciting as it has been challenging.
I joined safeBoda in 2014 as the onboarding officer and was charged with interviewing, training and recruiting riders. In 2015, I became the Driver Technology manager and was helping trouble shoot any problems riders had with using the SafeBoda platform. I later went on to join the driver engagement and support team which is about maintaining riders on the platform. But because the numbers have grown, we split up driver engagement and support and I am now leading the driver support team.
All this time, I have been a part time SafeBoda rider and also employee. But I am finally resting my motorcycle to become a full time employee.
I will miss being an active Bodaboda rider. I used to love meeting all those amazing people, but I have to specialize now and work on my personal goals. Although I will not be in the field, I will still continue to serve them indirectly.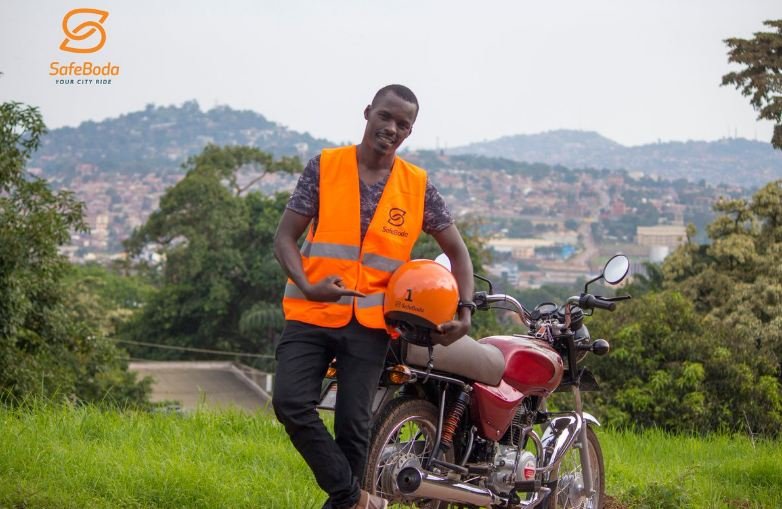 What has been your biggest challenges as a SafeBoda rider?
My biggest challenge so far has been harassment from other riders who have not embraced the platform. Mostly the harassment has been verbal. For instance, when we stop at the traffic lights they hurl insults at you as they tell you to get out of their way. They see us as traitors because we offer low fares to customers.
What have been your biggest achievements as a SafeBoda rider?
With SafeBoda, I have learnt to be more professional. For instance, I have be trained on how to handle customers better, received first aid training and also learnt how to interact with technology.
Because of SafeBoda, I also no longer have to hide from my former school colleagues because I am no longer seen as a failure and this makes me proud.
Finally, I have also managed to construct a fully furnished 3-bedroom house, and I am also paying school fees for my kids.
Where do you see yourself in 5 years?
I am planning to go back to school and complete university where I will pursue a Bachelor's degree in data science or project planning and management. My dream is to become a renowned data analyst.
My second goal is to reestablish my old business, which I will run parallel with new position at SafeBoda.
What is your advice to fellow SafeBoda riders?
My advice to fellow riders is to stay away from things that consume their income. They should learn how to save and invest. They can always take on investments which are not high risk for example investing in another motorcycle.
Secondly, they should learn to treat customers better and abide by the SafeBoda rules so that they can stay on the platform which allows them to earn more.
(Visited 243 time, 1 visit today)
Capital Kitchen: First luxurious and exclusive eatery opens in Kampala this Saturday July 28 2018

Capital Kitchen (CK) an authentic World Kitchen inspired by the best in the food industry in the world has opened its first outlet in Kampala.
The World Class kitchen, an ultra-modern investment located on the storeyed Thobani Centre on Jinja Road, opposite Orient House, offers an exclusive and indulgent dining experience like never before. It is ideal for people who value class and also want a bit of a bargain.
According to Ashish Sharma, the Chief Executive Officer (CEO) of Capital Kitchen, they are inspired by best in food industry around the world and will bring a variety of fresh food on the menu.
He explains that Capital Kitchen is bringing eight of the best moving contemporary cuisines under one roof.
"Our buffet concept is on the next level. We take pride in confirming that we are creating a niche in food industry of Sub Saharan Africa by bringing down 8 best moving contemporary cuisines under one roof. This will be in a highly authentic and affordable manner, Sharma reveals.
He also says that Capital Kitchen's core value is to provide a pampering experience for customers by providing trendy and world class foods picked from cuisines around the world.
Some of the outstanding cuisines include Brazilian Churasico, Live authentic tandoor, Turkish grill and pastry display.
They have not forgotten on the indigenous Ugandan afraid to try out other exotic foods.
"We are getting ready to serve in such a way so that one can enjoy anything from the get the best African grills to the mouth melting tandoori kebabs. We shall also have the tempting Shawarma /Turkish kebabs, the Teepynyaki/sushi/ Dimsum/legendary stir fry and the Thai cuisine. All these will be part of our food theatre live buffet.
Sharma explains that aside from the buffets, customers will also enjoy bite-sized morsels of homemade cakes, comforting puddings, creamy profiteroles, fresh fruit and gelato galore.
"We also have the stuff that dreams are made of. We have the legendary chocolate fountain, featuring cascading Swiss milk chocolate and a selection of fresh fruit and marshmallows waiting to be enjoyed,"
He explains that for starters Capital Kitchen is out to sell to Kampala an experience and as such, immediate profits are secondary.
Sharma explains: "Our prices are unbelievable low. The price regimen rolls one buffet ticket concept where client can eat everything /anything they can from that massive spread at only sh40, 000
Apart from the one ticket offering Capital Kitchen has also brought more than twenty (20) pre plated meal platters (7 course cuisine based meals) of legendary cuisines for only 20,000.
For more information, contact 0781237890
(Visited 243 time, 1 visit today)
Interview: Meet DJ Kathy, a rising female deejay

Although the deejaying industry in Uganda is still male-dominated, many female deejays are coming up lately. One such is Dj Kathy, a rising young female deejay. We caught up with her for an interview and here are the excerpts:
1. Who is DJ Kathy?
My real name is Namiiro Kathleen Anna. Although I may seem quite reserved, I am a friendly person and very passionate about music.
2. When and what made you fall in love with deejaying?
I fell in love with deejaying in 2012. But my journey in this line of business started in 2010 after joining the Kampala Music School where I studied music and keyboarding.
I think what made me fall in love with deejaying was seeing people do something I felt I could also easily do given my IT background and love for music. I had previously completed a short course in IT at Makerere University during my S.6 vacation.
3. What is your typical day like? Take us through how you prepare for a deejaying gig.
After I have been contacted for a gig and payment negotiations are done, I start preparing a playlist depending on the type of event where I will be playing and make sure I am ready for my set. But If I don't a playlist prepared, I simply study they crowd and play music that gets them excited.
4. Are you still in school? If yes, how have you managed to strike a balance between your academics and deejaying career?
Yes, I am still in school. I am currently in my final at MUBS where I am pursuing a bachelor's Degree in Business Administration.
Juggling between school and my deejaying career is quite hard, but I believe I have managed to do it because of my persistence and taking my studies seriously. Actually for me, education is my top priority.
5. What is that one thing most people are wrong about deejays?
One thing that most people are wrong about deejays is that they think deejays did not go to school. But, I tell you these days, most deejays are graduates. Some even have Masters Degrees. I actually want to be the first in Uganda with a PHD.
Another thing people wrongly assume about deejays is that they all have multiple partners, and that is not the case because every individual has their own principles they uphold. For instance, I am still single and not even searching.
6. What is your biggest achievement as a deejay at the moment?
My biggest achievement always is when I get the crowd dancing to the music I am playing. It does not feel good to be playing music and then see all people seated. It is very demoralizing.
My other achievement was being awarded the "Best Female DJ – Central" at Ug Mix Maestro awards in 2017.
I am also proud to say that I am currently the youngest female professional deejay in Uganda, going by records kept by the DJ Association of Uganda(DJAU).
7. Is a career as deejay fulfilling financially or you need a supplementary job to meet your day-to-day needs?
I am earning quite well through deejaying, because I am usually paid per hour. About a supplementary job, I am still quite comfortable with what I earn for now because my parents still take care of the big bills like tuition and I take care of the smaller bills like my upkeep. But, I think in future I will need another job, and that's why I am still in school.
8. Finally, what is your advice to the youth who are still scared to follow their passion?
If you are following your dream, you have to be very focused because often there are always lots of temptations that could derail you.
The other thing is that you should always pray. I am a strong believer, and I know God will always make a way where there seems to be none.
(Visited 243 time, 1 visit today)