Calvin Da Entertainer pimps up TV show

By Our Reporter
Things are looking good for TV star Calvin Da Entertainer this year.
The UBC TV Horizon Vibe TV show host is all about giving fans more and better presentation on a brand new state of the art set.
This after he was given a new studio for his show on UBC TV. Fully pimped with new equipment, a better picture output, a live audience and more funk, Calvin's show is set to take over this year.
Here are some photos in the new studio.
(Visited 1 time, 1 visit today)
Bryan White to purchase air tickets for Ugandan women suffering in Arab countries

By Nila Faisal
Tycoon and philanthropist Bryan White is lending a helping hand to Ugandan women who have been subjected to suffering in Arab countries like Oman.
The CEO of the Bryan White Foundation has offered to purchase air tickets to the women to ensure their safe return back home.

Bryan White has also encouraged Ugandans to seek employment within so as to eliminate problems of Ugandans being trafficked and subjected to torture and inhume treatment abroad.
Fans online have been very much impressed by his gesture that they have urged him to consider running for president in the next presidential elections.
(Visited 1 time, 1 visit today)
UG Mix Maestro regional tours end on a high

By Our Reporter
Over the weekend, the UG Mix Maestro campaign took the party to Mbarara town in a massive showcase of deejay talent. This was the last leg of the regional tours organized to recognize and celebrate the unique talent that deejays  across the country have to offer.
The event which was held at the University Inn, featured deejay performances by an all-star line-up including award winning DJ duo DJ Slick Stuart and Roja, Sir Aludah, DJ Switch and DJ XZYL. The DJ's delivered nothing less of an exciting music experience in one night.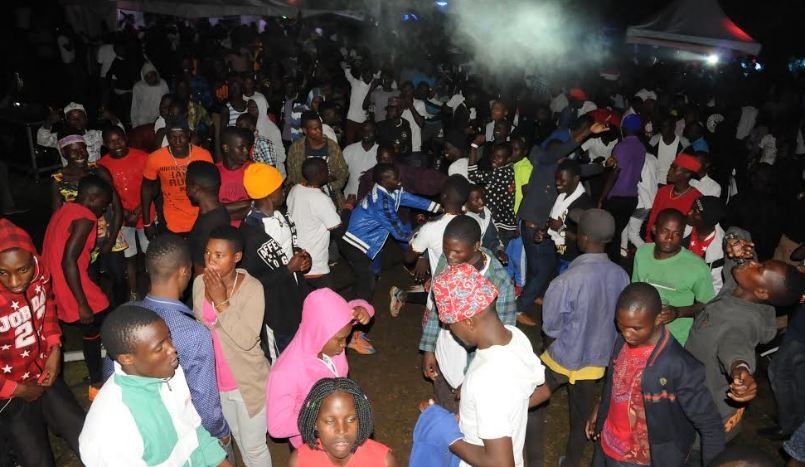 DJ's Slick Stuart and Roja once again proved their mettle as they brought the house down with their mixes that caused consistent thunderous applauses throughout the night.
In addition to the music, revelers were also treated to an all-Uganda Waragi cocktail night.
Now in its second edition, the UG Mix Maestro organized by Uganda Waragi in partnership with the DJ Association of Uganda has had four successful regional tours in Arua, Masaka, Mbale and Gulu. Mbarara is the last region the Dj's took the party to.
The UG Mix Maestro will have a grand finale in Kampala on November 2, 2018 at Kyadondo Rugby grounds.
(Visited 1 time, 1 visit today)
Eddy Kenzo wins prestige award at the African Entertainment Awards USA. Check out full list of winners here.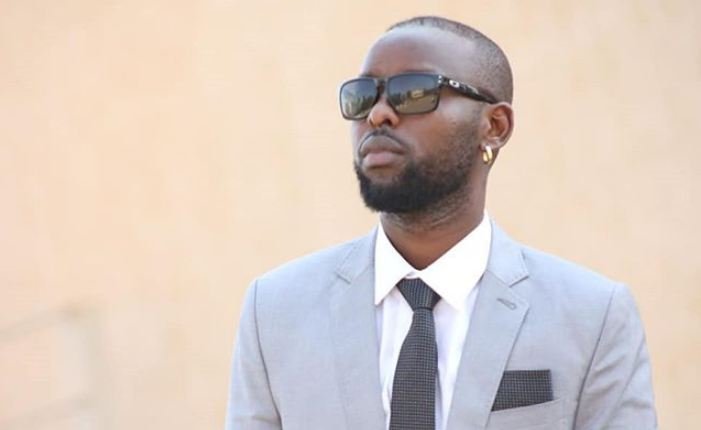 Musician Eddy Kenzo has clinched yet another international award. The "Jubilation" star was awarded the "Award Of Prestige" at the African Entertainment Awards USA (AEAUSA) which were held in New Jersey, USA on Saturday.
According to the award organisers, the "Award Of Prestige" is given to an artist who has excelled in both entertainment and humanitarian acts of kindness. "Eddy Kenzo has not only enriched the lives of others in Uganda and Africa through his music and soul searching melodies but he has also helped to improved the lives of children in his community which has paved the way for this children to a brighter tomorrow." They explained as they announced Kenzo winner of the award.
The African Entertainment Awards USA which are now in their 4th edition are aimed at celebrating and uplifting African Entertainment by providing a platform to showcase an Africa that is united, self-sufficient, and willing, and able to evoke social change that matters most in the communities of Africans all over the world.
Here's the full list of winners:
Best Male Single — Davido – If
Best Male Artist of the year — Diamond Platnumz
Best Male Palop Artist — Preto Show
Best New Artist — Curr3ncy
Best Francophone Artist — X Maleya
Best Dancer/Groups — Habibu Bajuni
Best Comedian — Eric Omondi
Best Blogger — Tunde Ednut
Best Female Central/West Africa — Seyi Shay
Best Single Female — Nandy-Kivuruge
Video of the Year — Morachi; Kakalo
Best Collaboration — Diamond Platnumz ft Omarion -African beauty
Best Hip Hop Artist — Stanley Enow
Best Gospel — Annisstar Arning
Best DJ — RJ The Dj
Best Producers — Ilblackbeat
Best Male Central/West Africa — Morachi
Best Female East/South/North Africa — Kenza Morsli
Best Male East South North Africa — Harmonize
Best Francophone DJ USA — Dj Biran
Female Artist of the Year — Yemi Alade
Hottest Group — Sauti Sol
Best Female Palop Artist — Yola Araujo
Best Caribbean Artist — Kes The Band
Best Vocalist — Rayvanny
Best Dancehall — Shatta Wale
Best Upcoming Artist — Etoo Tsana
Best Promoter — Guyzell
Best Designer — Dangamacin clothinh USA
Promising Local Artist — Chief Dejjy
The Award Of Prestige  — Eddy Kenzo
Staff Writer
(Visited 1 time, 1 visit today)