But Kleith Kyatuhaire has the ugliest nudes ever… We are not surprised!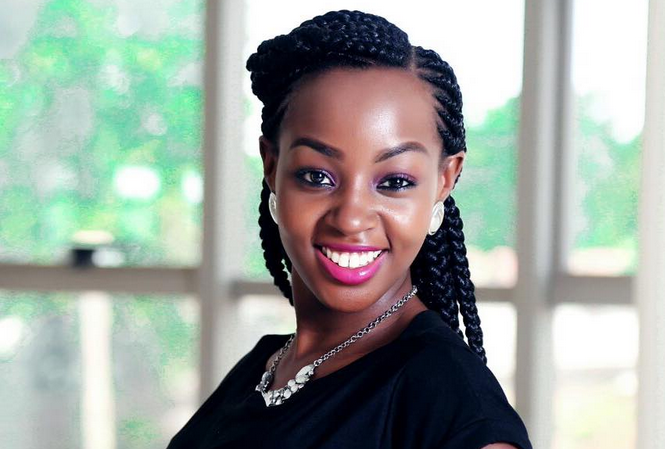 By BigEyeUg Team
Not that we are very surprised, but Kleith Kyatuhaire's nudes are some of the worst naked photos to be released this year.
According to a section of Facebookers, the NTV Uganda star did not live up to the expectations that fans had for her. Apparently, upon looking at her always shinning face, one would imagine that Kleith had the best body to die for under her stylish outfits… but Facebookers got the truth the hard way.
"I always wanted to see her. Now I want to delete the photos from my mind. How can someone look so good on the outside and look like an elderly women on the inside. Akikola atya?" quizzed Stanley on Facebook.
"Kleith always has a lot of make up on, there is something that she is always hiding, now it has all come out. I mean why put on a kilo of make up if you are good looking and fresh? When you see her on TV you think she is an angel, but when you look at her pictures, banange I want to puke," said another Facebooker.
We too are not surprised that Kleith is not the appetizing sex goddess that viewers have always taken her to be. She actually is a local Ugandan girl 'who chose her hustle' as one blogger put it recently.
Kleth's trouble began last night when her naked photos were released to the world. Word on the street is that an anonymous boyfriend who was tired of the commercial model's lying and evil ways has promised to release a sex tape on top of releasing her nude photos.
The TV presenter is not the first woman to face revenge porn in Uganda. In the recent past, several women have gone through the same trauma including Desire Luzinda, Sanyu Robinah among others.
We will keep you posted.
(Visited 1 time, 1 visit today)
DJ Roja and Slick Stuart set for Mixtape Party 6th edition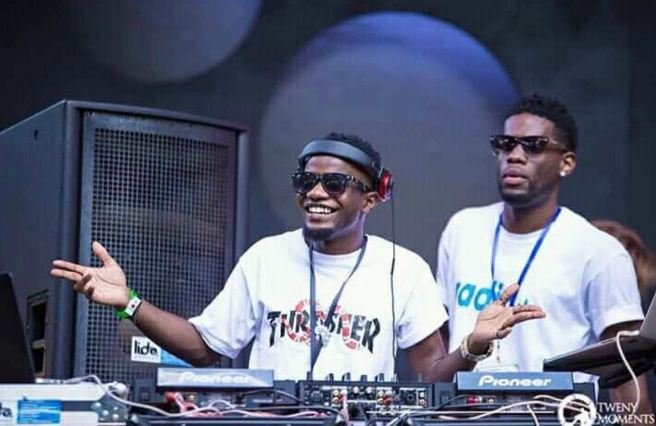 By Our Reporter
The annual Mixtape Party is back. Hosted by deejaying duo, Roja and Slick Stuart, it is returning for it's 6th edition.
The party which was birthed in 2014 with the inaugural edition hosted at Club Venom has continued to grow bigger and better over the years.
Following a successful first edition, the party was next shifted to Laftaz Swimming Pool where it was held in 2015 and 2016. The duo then moved the party to Golf Course Hotel for the 4th and 5th editions.
Roja and Slick Stuart are once again moving to a new venue. The deejays will host this year's edition at UMA show grounds.
Besides deejay showcases, the Mixtape party will also feature performances from top musicians like Bebe Cool, Beenie Gunter, Allan Toniks, Fik Fameica and Rema among others.
The event will take place on November 8th and tickets will be 20K.
(Visited 1 time, 1 visit today)
Rapper Lyrical G releases 9th studio album
By Our Reporter
Ugandan HipHop musician and producer Lyrical G, real name Jeff Kintu has dropped his 9th studio album. Dubbed "Geezy", the new album features 15 tracks with collaborations from several musicians including GNL Zamba, St Nellysade and Unique among others.
The album was mostly self-produced and is composed mainly of hip-hop songs such as "Keep It Lit", "Been bout my thang", "Tuli Majje", and "Atamukutte", to mention but afew.
On the new album, he reminisces on how far he has come and how much he has achieved in the industry.
Geezy is a follow-up to his 2014 album, "Feel Good Music".
According to the rapper, the new album was delayed because he was out of the country for two years on other personal business.
"I went abroad in 2015 and did not return until 2017," he told media. "I was away on business not related to music and that's why I didn't release any music like has always been the norm."
"I started working on this new album in 2018 and now it is finally ready for release," he added.
The Geezy album is only available in physical copies.
(Visited 1 time, 1 visit today)
Better things are ahead – Yvonne stands with Eddy Kenzo
By Staff Writer
In the Kenzo – Rema drama that has already lasted longer than we expected, not many women have stood on Eddy Kenzo's side but Yvonne Starr has urged the singer to take heart and trust things will get better.
Rema left Kenzo to settle in marriage with a gynecologist known as Dr. Hamza Ssebunya. It has caused a stir which keeps attracting opinions from several other public figures.
Apart from Full Figure, most female celebrities have expressed their attachment and support to fellow female singer Rema Namakula, some going ahead to say that she has empowered them greatly.
On the other hand, most male celebrities have also stood with Kenzo who has turned out hurt the most by the prevailing situation. Sheikh Muzaata and other friends of Dr. Ssebunya have however made it hell for the Sitya Loss singer.
Yvonne Starr, a rising songstress behind several hit songs like Direction, has added her voice to those standing with Kenzo as he urges him to be strong as things will get better with time.
(Visited 1 time, 1 visit today)