But Kleith Kyatuhaire has the ugliest nudes ever… We are not surprised!
Find out information about Coronavirus in Uganda. More here.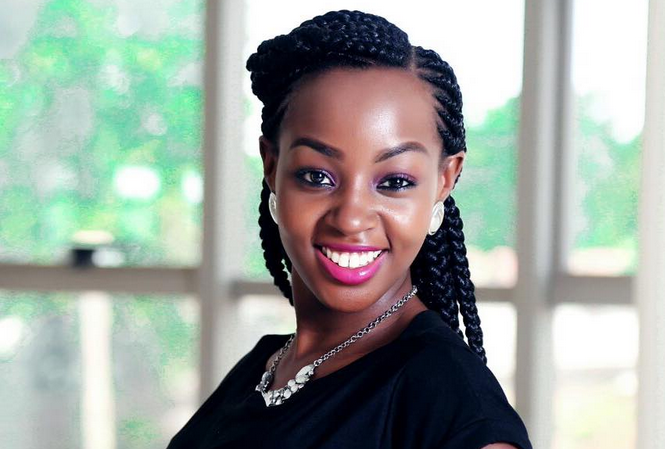 By BigEyeUg Team
Not that we are very surprised, but Kleith Kyatuhaire's nudes are some of the worst naked photos to be released this year.
According to a section of Facebookers, the NTV Uganda star did not live up to the expectations that fans had for her. Apparently, upon looking at her always shinning face, one would imagine that Kleith had the best body to die for under her stylish outfits… but Facebookers got the truth the hard way.
"I always wanted to see her. Now I want to delete the photos from my mind. How can someone look so good on the outside and look like an elderly women on the inside. Akikola atya?" quizzed Stanley on Facebook.
"Kleith always has a lot of make up on, there is something that she is always hiding, now it has all come out. I mean why put on a kilo of make up if you are good looking and fresh? When you see her on TV you think she is an angel, but when you look at her pictures, banange I want to puke," said another Facebooker.
We too are not surprised that Kleith is not the appetizing sex goddess that viewers have always taken her to be. She actually is a local Ugandan girl 'who chose her hustle' as one blogger put it recently.
Kleth's trouble began last night when her naked photos were released to the world. Word on the street is that an anonymous boyfriend who was tired of the commercial model's lying and evil ways has promised to release a sex tape on top of releasing her nude photos.
The TV presenter is not the first woman to face revenge porn in Uganda. In the recent past, several women have gone through the same trauma including Desire Luzinda, Sanyu Robinah among others.
We will keep you posted.

(Visited 1 time, 1 visit today)
Winnie Martins releases Africa gospel anthem "Take Over" visuals
Find out information about Coronavirus in Uganda. More here.
By Reporter
The Belgium Gospel Singer dropped the audio for her first song of the year, TAKE OVER on April 21st, 2020 just few days before she celebrates her birthday. The singer had said she planned on releasing the single as a taste of what was to come – we assumed her Album – but the time just never seemed right until recently.
The single which was produced by the Nigerian music producer SMJ and mixed and mastered by Limoblaze represents the yearning of the human spirit for God and calling out to Him to take over in the situation that we find ourselves in especially at a time such as this.
Following the release of this high-energy worship single, the Nigeria born Belgium artiste is out with an amazing and colorful visual for the song TAKE OVER directed by industry favorite, Lawrence Omo-Iyare.
Watch it here

(Visited 1 time, 1 visit today)