Burna Boy accused of forcing woman to get an abortion after making her pregnant.
Find out information about Coronavirus in Uganda. More here.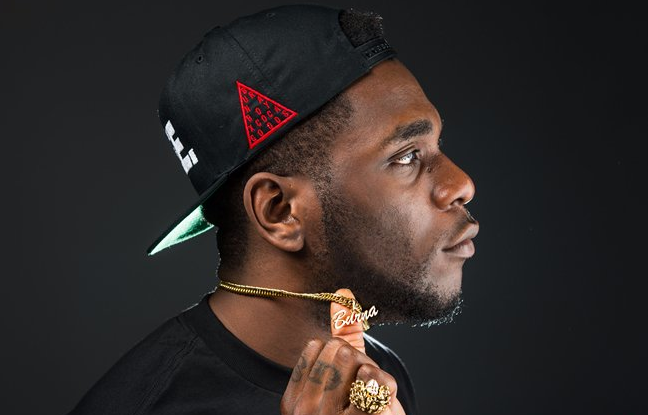 On Friday, 13th May, Instagram user Uju Stella called out Dancehall singer, Burna Boy for getting her pregnant and abandoning her.
And now, Uju has shared a photo of herself rocking her baby bump.
Uju is accusing the singer of abandoning her after she refused to commit an abortion.
She wrote, "So u know the importance of motherhood and u ain't taking responsibility for ur own," adding, "There's no peace for one who knows his child lives some where and not turn heed to the fact that his mother wants care and attention. I can't say much but God will judge u continuously."
Source: Pulse.ng

(Visited 1 time, 1 visit today)
GNL Zamba Eulogizes Jim Nola MC & Big Tril As Best Rappers In Uganda
Find out information about Coronavirus in Uganda. More here.
By BigEyeUg Team; It's no doubt that sensational rapper Earnest Nsimbi Zamba aka GNL Zamba is a top notch when it comes to the Hip-hop music genre in Uganda.
He will anytime influence every mind and suggestion that may be drawn to Hip-hop music whenever he is involved.
Despite relocating to the United States, the Baboon Forest Entertainment Director is still that music icon that is usually looked-up-to back here in Uganda because of the respect he is owed.
Speaking to a Ugandan local TV via Skype earlier on Tuesday, the 'Koyi Koyi' hitmaker was asked to name his favorite rappers in Uganda at the moment.
Without hesitation, he did have young rapper Jim Nola MC and Party After Party hitmaker, Big Tril on his list.
However, Zamba's preferences are not a surprise to the public especially having headed the two rappers under his camp (Baboon Forest Entertainment) in the past.
We will keep you posted

(Visited 1 time, 1 visit today)