Burna Boy accused of forcing woman to get an abortion after making her pregnant.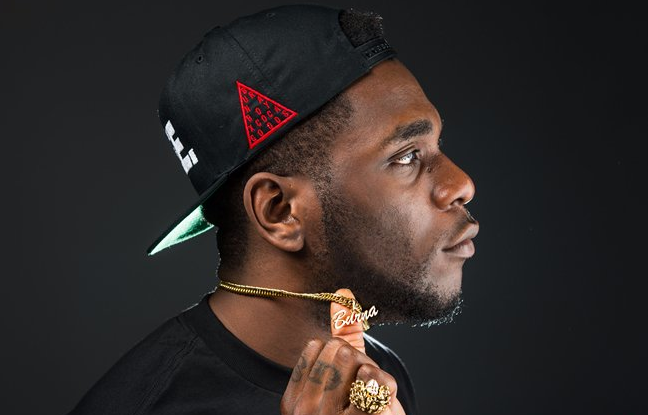 On Friday, 13th May, Instagram user Uju Stella called out Dancehall singer, Burna Boy for getting her pregnant and abandoning her.
And now, Uju has shared a photo of herself rocking her baby bump.
Uju is accusing the singer of abandoning her after she refused to commit an abortion.
She wrote, "So u know the importance of motherhood and u ain't taking responsibility for ur own," adding, "There's no peace for one who knows his child lives some where and not turn heed to the fact that his mother wants care and attention. I can't say much but God will judge u continuously."
Source: Pulse.ng
(Visited 1 time, 1 visit today)
Ugandan diaspora singer & actress Zani Lady C bounces back
By Staff Writer
The singer whose name rings a bell after mentioning the song Ndoowa has striked back. She's not about to let her career down.
As you read this, she is nolonger the singer we knew but made her foot steps in Hollywood as a movie star running back and forth from the bank because of her paying acting career. Speaking to this website, Zani Lady C who is based in Hollywood California said she last released another song after Ndoowa 4 years ago titled Golo Golo and up to now, she hasn't realized although still in studio.
"I have not been focusing much on music though I have also gotten some time to go to studio but my major aim has been in acting" Zani says, she goes on and says that even before going to Los Angeles California to change a life, she was both into singing and acting which has made it easy for her to tap into Hollywood. Zani Lady C has featured in movies that we are yet to reveal with time.
(Visited 1 time, 1 visit today)
Kenzo is scared for his life, I am afraid I cannot control him – Martin Beta, Eddy Kenzo manager
By staff Writer
Following recent events that saw frustrated singer Eddy Kenzo blow social Media expressing his hurt feelings, his manager Martin Muhumuza aka Martin Beta has today revealed to press that he has personally failed to control the singer and he is afraid the artiste is frustrated and fears for his life.
Eddy Kenzo has in the recent past falled out with Muzaata, a Muslim leader who he accuses of insulting him beyond repair.
Beta also confirmed to press that management is doing everything to contain the singer but also admits it will be a hard task.
The manager also like Kenzo strongly believes that it is government plan to frustrate Eddy Kenzo and get not so involved in politics. "Personally I have talked to Kenzo more than 5times a day but we can talk and he acceps to cool down, a few minutes later he calls me again and tells me that he is so hurt and wants his voice to be heard by the people", Manager Martin stated.
(Visited 1 time, 1 visit today)
Watch: Prince Omar, Skales in alluring "Bikini" video
By Our Reporter
Prince Omar and Skales are no strangers to your eyes, and their music is no stranger to your ears too. The two budding artistes linked up for a new beach-inspired song called Bikini. The song, co-written by Skales and Daddy Andre, was produced by the very talented Daddy Andre himself who gave it a dancehall beat.
Bikini is a 'feel good' song that talks about a lady moving her body in the bikini. Prince Omar's voice blends well with Skales' in this mid-tempo track, everyone complementing the other almost flawlessly making the song pleasing to listen to.
Bikini is not only pleasing to the ears, but pleasing to the eyes as well. Videography maestro Sasha Vybz was behind the lens and his delivery is one we would so much expect from a man of his expertise and experience in the videography arena.
Going by the song's title, the video was shot at a beach in Kenya, with gorgeous women in bikinis revealing their curves that make you think they were drawn by a compass.
The idea of having the vixens carry weights and work out in the night scenes in the video fits into the narrative of having to workout in order to achieve a perfect bikini body, relating directly to the title of the song.
Prince Omar is a fast-rising star and this collabo with Skales will give him entry into an international audience.
Watch video here.
(Visited 1 time, 1 visit today)