BREAKING NEWS: Anitah Fabiola Leaves NTV Uganda after leaked nud3s.
By BigEyeuG Team
Anitah Fabiola has revealed that she has left her job in an emotional Facebook post.
"Dear Fans, I wanna thank you for the support you gave me from day one. I have learnt a lot and enjoyed our journey together. The last week hasn't been easy, no woman would like to show their body to complete strangers. Much as I am a victim, I feel like I let you all down as I result I have decided to take a media break as I deal with the humiliation. Am resigning from my job, I have so much respect for NTV and I can never thank them enough for the opportunity. Please keep, watching and supporting the show. Again am sorry, this was never intended for the public. You might see me in Studio 256 but those episodes were already recorded, am strong but am also human. It doesn't matter how many times you fall, it's how you get up. I hope to get up stronger. Remain Blessed, Anita Fabiola."
Other sources reveal to us that she has been fired from the station for tarnishing their name. We landed on an email from an insider about the same. We reproduce it in part below.
"Dear Enablers,
This is to notify you that Anita Kyarimpa a.k.a. Fabiola has been asked to resign her position as Presenter (Be My Date). This, she has done and it takes immediate effect. The reason emanates from her nude pictures that have been doing the rounds on the social media circuit. Those in the habit of engaging or those contemplating in doing the same are strongly advised to think thrice of its repercussions.
This tarnishes our brand image and values; a foundation on which we are built and respected"
We will keep you posted.
(Visited 1 time, 1 visit today)
Photos: Peng Peng Swallows Mama Fina Live on Stage
By Staff Writer
Sweden was a sure blast for Mama Fina. She surely had a good time ogling at the teenage two packs on display by blogger Peng Peng.
In photos, we can see Mama Fina and Peng Peng clearly lit. Only the gods know what happened beyond the stage.
But people say it was a party to remember. The one where you wake up and cant tell what happened.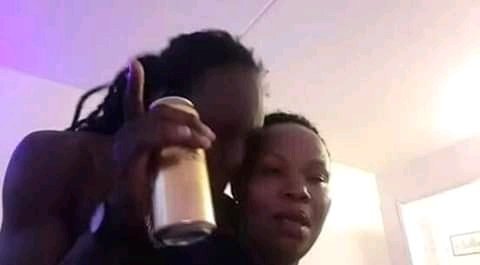 (Visited 1 time, 1 visit today)
Chris Evans reveals why he now prefers Zanie Brown, my ex used to beat me
Chris Evans who has recently been in News for his public revelation that he has made all attempts to date fellow singer Zanie Brown has finally revealed why he left his ex lover and niw wants a more calm partner.
During a press conference today in Industrial area, Chris Evand revealed he had been suffering domestic violance under his now former lover. "My ex would beat me, I would fear to hit her back or reprt to police for fear that it would become public and its shaming for a woman to beat a woman." He said. When further questioned why he wanted Zanie Brown, he said "I think Zanie Brown is calm amd living but most importantly she us beautiful. Being a fellow artiste she would know and understand my schedule"
Chris Evans has promised to brimg Zanie Brown to bis concert at Obligato at any vost because it will be his chance to show public affection and seriousness to the matter
(Visited 1 time, 1 visit today)
Photos: Nxt Radio Gives Out Gifts to Loyal Listeners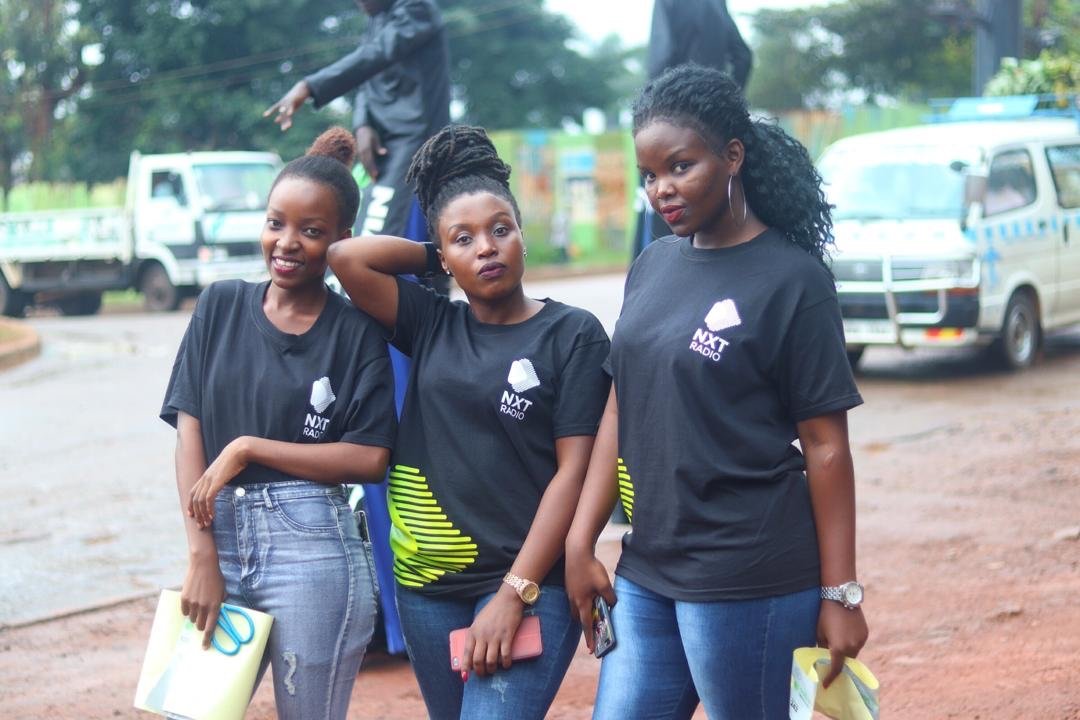 Next Media's Nxt FM, radio station has given to its listeners and as everyone is doing their best to stay relevant with every shifting market trends, one has to find innovative ways to keep their audiences, customers, viewers or listeners glued to them.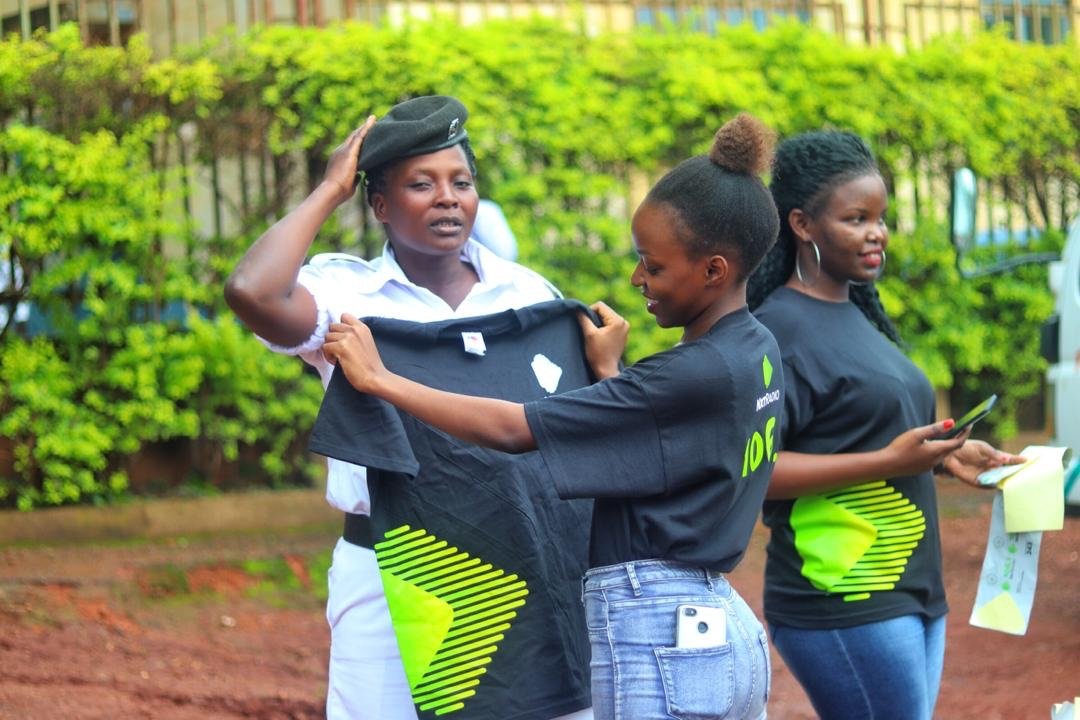 In the 9 months Nxt Radio has been airing in Uganda, both online and on frequency, they have gained a good number of urban listeners both in the country and outside and as part of their initiative to expand, they have given back to their listeners.
According to pour snoops, we have been alerted that this whole week, Nxt Radio is going to be taking it to the streets of Kampala and Entebbe to remind its listeners and potential listeners of its existence in the market.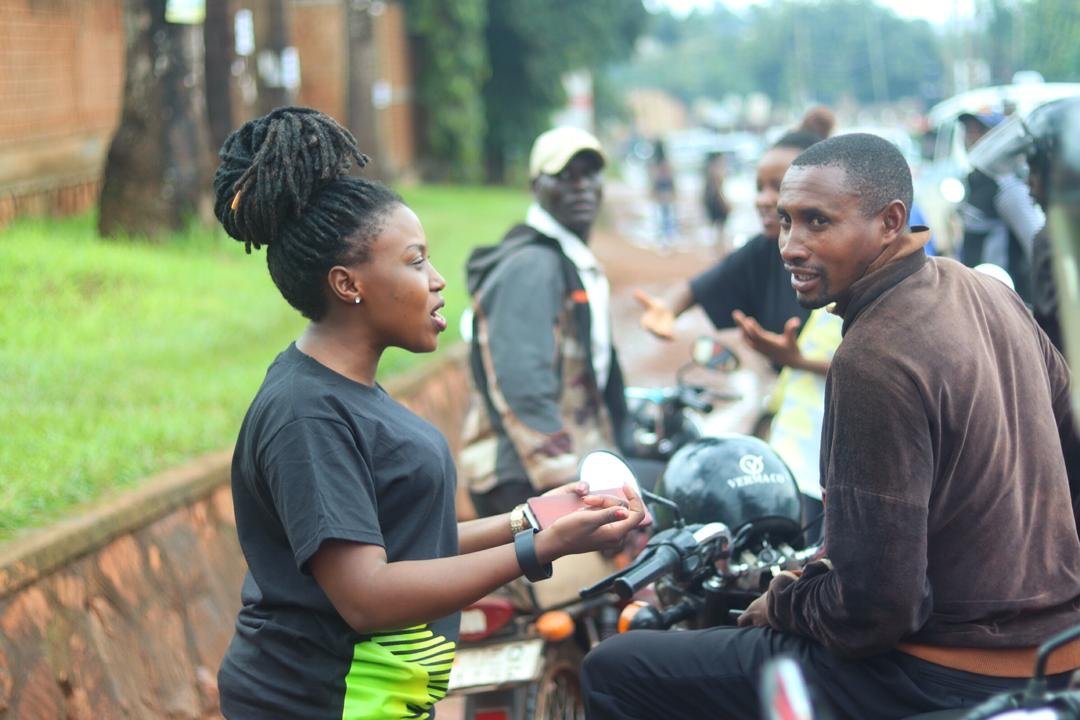 The station's digital trucks will be combing the streets with multiple stop-overs in various locations accompanied by beautifully dressed radio girls and stilt walkers.
(Visited 1 time, 1 visit today)