BREAKING NEWS: Juliana's S-XTAPE with King Lawrence Leaks

By Our Reporter
New coming in from Serena Hotel Kampala where King Lawrence and Juliana Kanyomozi spent the night has it that the s-xtape of the two has leaked. BigEye.ug which is still analyzing the tape can comfortably confirm the identity of Juliana and King Lawrence in this s-xtape.
Due to the current laws about Pornography, BigEye.ug will only be releasing snipped shots of the s-xtape with the two at King Lawrence's Serena Room.
A Room Attendant at Serena Hotel gives her evidence;
"I first saw King Lawrence go out at around mid-day, smartly dressed. Till then, he had not had a female companion at his hotel room, even though his room entitles him to have another hotel-mate. Then at a few minutes to mid-night, just as my shift was about to end, I spot King Lawrence and Juliana Kanyomozi. Of course, I was star-struck, because seeing your best musician always makes you leap to the sky. The two were to go in the room, and I am not certain of what happened thereafter. Next morning, when I reported for work, I asked my colleagues whether Juliana had left, and they confirmed that she had just left at 10am, dressed in different clothes from the ones she came in with. Of course, it was shocking, because Juliana had not booked a room at Serena."
Unknown to Juliana, King Lawrence had recorded the s-xtape of their ordeal to prove to his friends back in South Africa that he's on a different level. The s-xtape doesn't have a very long sexual scene, it contains more of cuddling and a few moments of making love before the video is cut short.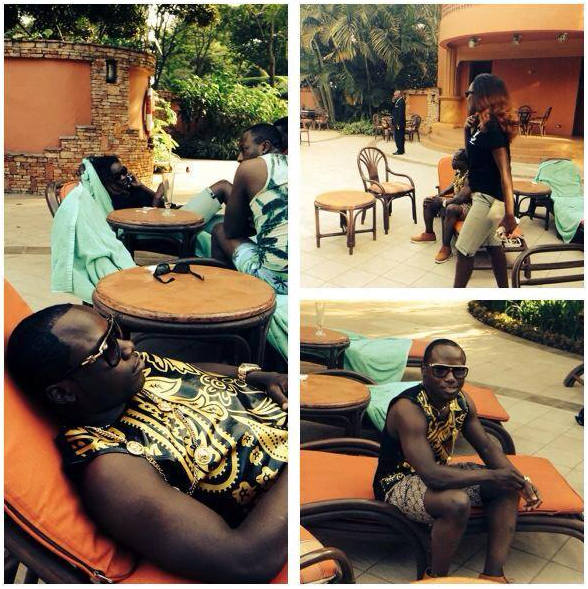 How the video leaked is another story altogether. But perhaps King Lawrence shared it with one of his friends on Whatsapp or someone transferred the video from his laptop to the flash. There are many possible ways and BigEye.ug is less interested in the hows. Our editors are currently going through the video which will be released soon.
This will be the third s-xtape involving a Tooro princess. For now, Merry Christmas and Happy New Year.
"[katogoaward]"
(Visited 9,125 time, 1 visit today)
Rapper J-Wats releases debut album

Rising Ugandan rapper J-Wats, real name Jude Watshaba, has released his debut album dubbed "On My Own". The album boasts of 16 tracks featuring over 10 artists from across the continent including Isaiah Misanvu, The Mith, Xtacy from Ghana, Pryce Teeba, Flex D' Paper, and Byg Ben among others.
On the album, J-Wats depicts the hustle story of his journey in the Rap game and music industry and also talks about love, friends with benefits, hardships and celebration of his gradual progress in the industry.
All the songs connect to a story from the start (Intro ft. Lugemwa) to the outro of the album. The album contains an urban sound, with different genres describing J-Wats' versatility as a singer and rapper.
On My Own started taking shape two years ago when J-Wats debuted "Holding The Light" as the first single off the album. It was later followed by "Man Of The Year".
Staff Writer
(Visited 9,125 time, 1 visit today)
VIDEO: Singer Rashy K Releases New Video "Onkubye"

By Staff Writer 
Sweden-based Ugandan singer Rashid Kibirige aka Rashy K has released a brand new video titled "Onkubye".
"Onkubye" is one of Rashy K's latest songs off his 'Good Vibes' Ep. It is a love song in which the singer reveals to a girl how much he is attracted to her.
The song is a fusion of afro-beat and dancehall, a style known as Bax Ragga.
The audio of the song was produced by Producer Kron, while the video was shot by Ugandan video director Superstar Films.
Watch it here:

(Visited 9,125 time, 1 visit today)

BigEyeUg Team
City music promoter, Sipapa is now in new trouble
This after Sipapa real names Olimu Charles was arrested by Police downtown.
Sipapa who is wanted for domestic violence after he allegedly assaulted his gal Brown Sugar had gone downtown to buy a phone. Boda Boda riders spotted him and surrounded him expecting him to splash money as he has always done.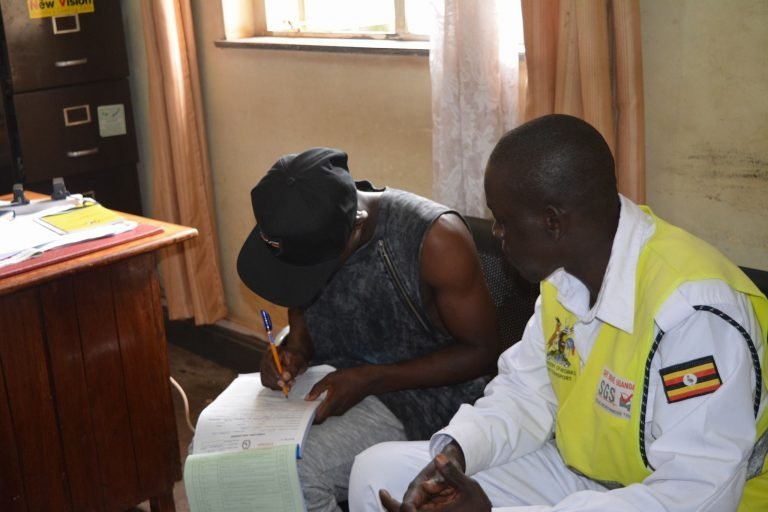 It was at this point that alot of commotion was caused attracting Police who came to investigate and found out that the wanted man was down town and without a seatbelt.
At this point, the authorities wasted no time. He was whisked away to Central Police Station. He made his statement before being taken to the coolers.
We will keep you posted.
(Visited 9,125 time, 1 visit today)