BREAKING NEWS: AK 47 IS DEAD
Reports from Nsambya Hospital indicate that dancehall artiste, AK47 has passed away. AK 47 who is from the Mayanja family of Chameleone, Pallaso and Weasal died a few minutes to midnight.
The father of twins is believed to have succumbed to Multiple organ failure resulting from a Kidney complication.
Burial details will be communicated.

(Visited 1 time, 1 visit today)
Kifeesi give Chameleone a bad night in Mbale
By Staff Writer
Music doctor, Jose Chameleone had a bad night in Mbale last night. This after he met Kifeesi gang that made his night terrible.
Chameleone who had gone to perform at a show at Mbale Municipal Stadium did not know that things would turn bad.
He served his fans to the fullest with his new and old jams. At one time he requested security to let the fans to get close to the stage as the barricades were stopping him from interacting with them but his request was turned down.
Chameleone then decided to join the crowd and dance with them. Little did the Badilisha star know that Kifeesi was ready for him.
On throwing himself on the crowd, his phone and other valuables were taken. Yes, Chameleone lost his brand new iPhone to the gang.
After his performance, on his way out, the singer realised that the phone was missing. Announcements were made in the middle of Cindy's performance but no one came forward with the phone. Even prize money of 500,000shs cash was put up for grabs but the Kifeesi gang preferred the brand new iPhone.
Chameleone left the venue disappointed and cursing the Kifeesi boys. We hope gets a phone replacement soon.
We will keep you posted.
(Visited 1 time, 1 visit today)
Photo: Fik Fameica injured in Mbale
By Staff Writer
Musician Fik Fameica has been injured in Mbale.
This after he put up a mega performance at the MTN Expo show to celebrate 20 years of MTN in Uganda.
The rapper stepped off stage onto one of the mega speakers as he said goodbye to his fans only to miss a step and fall down.
He was quickly picked up by his body guard and whisked away into a waiting car.
Although the injuries are not so serious, the rapper is in pain with bandages allover his leg.
We pray he gets well soon.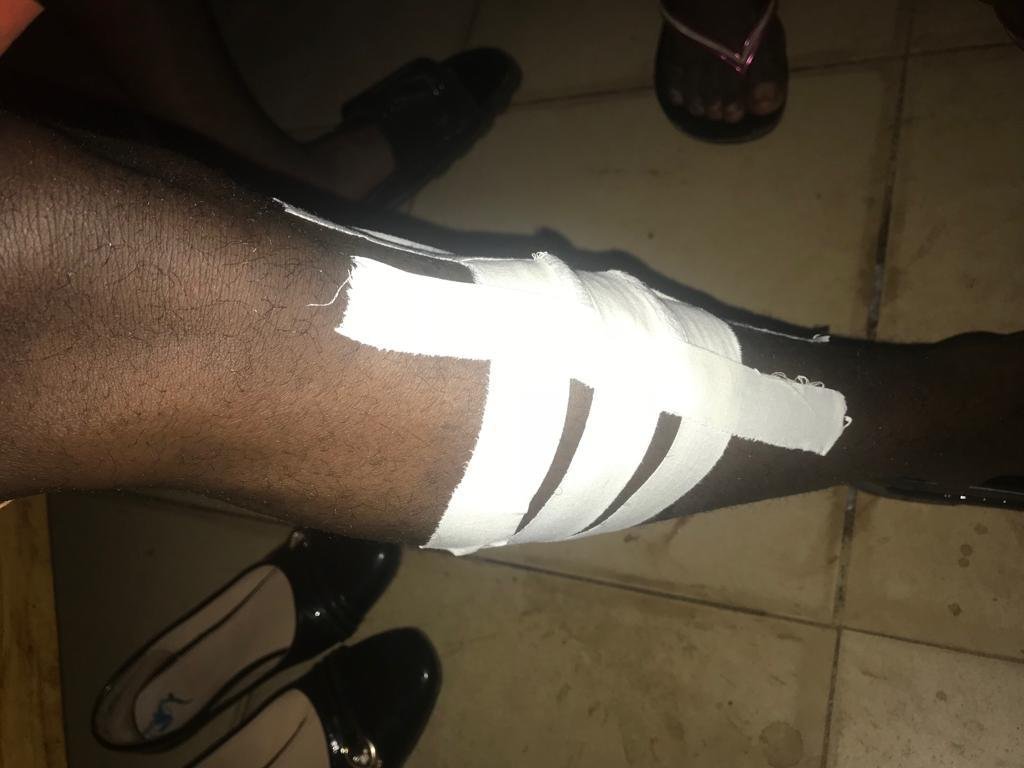 (Visited 1 time, 1 visit today)
"Fik Fameika Stole My Bleaching Cream" Bad Black Cries Out
By Staff Writer
Today, a throw back photo of Fik Fameika was unveiled. The photo shows a man of dark complexion compared to the light skin he has become today.
According to Bad Black, Fik Fameika may have picked some of her bleaching cream. "I don't trust Ugandan rappers, they always just pick things fwaa," said Bad Black.
Or could it be that Fik Fameika's lyrics burnt him?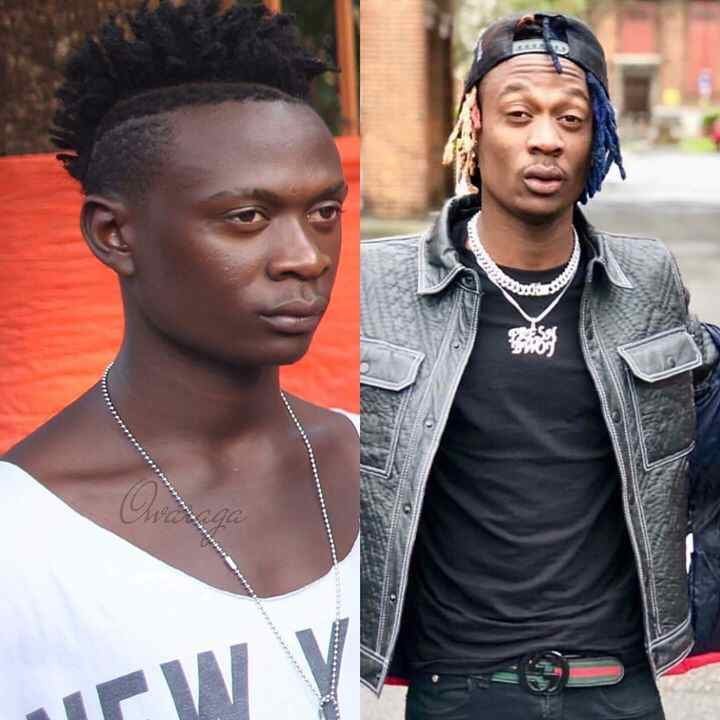 (Visited 1 time, 1 visit today)