Breaking: Juliana Kanyomozi's Son Is DEAD
You could win big cash with FortBet. Click here for more
This may seem to have been a self-fulfilling prophesy in the event of the news that circulated yesterday about the death of Juliana Kanyomozi's baby. 11 Year old Keron Raphael, the son of Juliana Kanyomozi and ex-boyfriend, Amon Lukwago has today passed on at 10:25am at Aga Khan Hospital in Nairobi following a very severe asthma attack.
In her official message, Juliana said;
"My angel has jus gone to the lord. What was spreading earlier was a rumour. He passed away at 10:25am this morning. He's been such a fighter. Thank you for praying for my lil angel. I will try n be as strong as I possibly can. Rest in peace Keron. Sleep well my son. Till we meet again."
BigEye.ug would like to send its heartfelt condolences to the music star.
Here are the photos of the charming baby who was the only child of the Princess.
"Vote BigEye Ug in the Kadanke Youth Awards in the Social Media category. Simply dial *255#.
Press 3 – Kadanke.
Type 20 and press yes.
Then select option 1 – BigEye Ug.
Thank you."
(Visited 1 time, 1 visit today)
Singer Dina Rukoti starts the year with 'Magoba' video
You could win big cash with FortBet. Click here for more
By Stuart G-Khast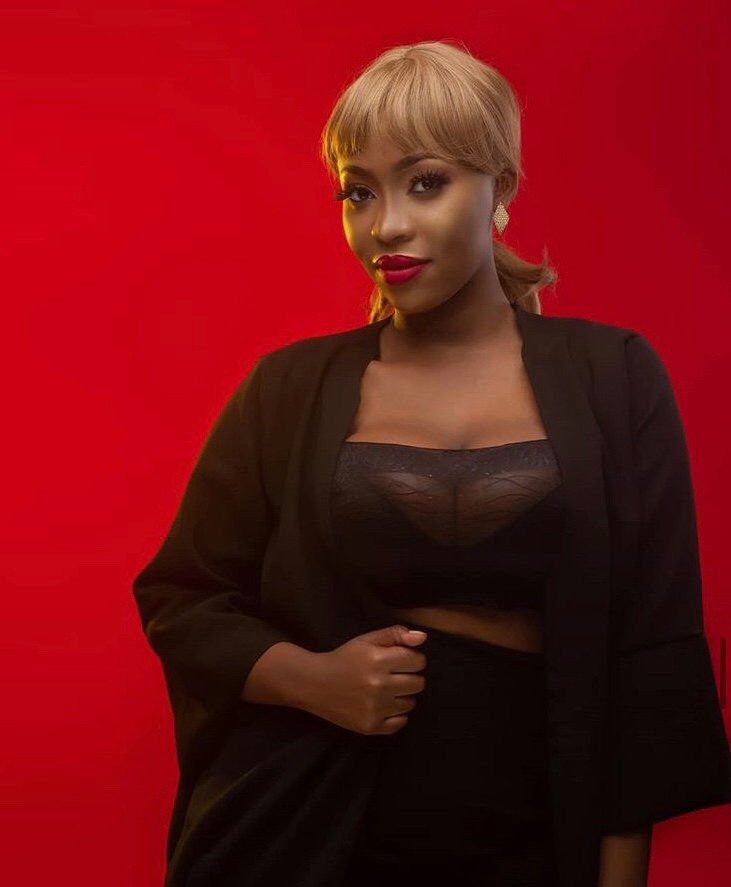 New talent Dina Rukoti who has now released her newest video Magoba. Magoba which was dropped last week is already doing well with song enjoying airplay on Radio, TV and Kampala bars.
Magoba was produced by Ronnie and video shot by Zygaphix.
Dina Rukoti was born Kyasiimire Diana and is a student at Makerere university Business school (MUBS) pursuing a Bachelor's Degree in Procurement and Supply Chain Management. She is signed under Runo Concepts management.
Watch video here
(Visited 1 time, 1 visit today)
Eddy Kenzo to spearhead national tree planting campaign
You could win big cash with FortBet. Click here for more
By Our Reporter
Eddy Kenzo has been named green ambassador. The singer will spearhead a conservation campaign in which he will raise awareness about climate change and also encourage masses across the country to plant trees.
Championed by Environment Social Safeguards International (ESSI) in partnership with Coca-Cola Beverages Africa(CCBA) in Uganda and National Forestry Authority, the initiative targets to plant over 4000 trees in effort to conserve the environment.
"I am excited to be working with ESSI on this campaign to plant trees across the country and want to encourage all Ugandans to join this initiative," Kenzo said. "Planting a tree is a blessing because you are giving life while also making our country look beautiful. It is time for us to all go green."
According to Khasim Ngabirano, the CEO Environment Social Safeguard International, the campaign aims to create awareness about the importance of tree planting in combating negative effects of climatic change. He noted that trees play an essential role in mitigating the impact of climate change and we therefore should act now to mitigate its negative effects.
Simon Kaheru, the Public Affairs & Communications Director Coca-Cola Beverages Africa in Uganda expressed excitement about this partnership saying: "We are looking to beat climate change but also protecting the environment by planting trees. Planting trees is one of the most important things we can do as Coca-Cola Beverages Africa in Uganda to contribute to conserving the environment.
"At Coca-Cola, we place priority on watershed protection and conservation, and we are proud of the work that ESSI has done in Uganda to help restore trees. The trees not only add beauty and provide shade but they also provide a barrier to storms and help retain water in the soil, which is very important for the country."
Uganda's forest cover has been depleted to 8% up from 24% in 1990s, and this is largely attributed to human encroachment for different activities such as agriculture and urbanization.
(Visited 1 time, 1 visit today)
Alex Muhangi releases animated "Entogo" video
You could win big cash with FortBet. Click here for more
By Staff Writer
Comedian and now singer Alex Muhangi has released his Entogo video to his fans. Unlike most videos on circulation, Entogo is animated and interesting to watch.
Alex Muhangi is slowly growing his music collection from Olukwe, Bamuleke and now Entogo
Watch Entogo here
(Visited 1 time, 1 visit today)