Break-Fast Jam To Hold 5th Annual Finals at YMCA This Weekend
Find out information about Coronavirus in Uganda. More here.
Break-Fast Jam and Breakdance Project Uganda have partnered with the U.S. Embassy to bring one of the world's most celebrated B-Boys to Uganda for the 5th annual Break-Fast Jam Finals, to be held at YMCA in Wandegeya, Kampala, on Saturday the 21st and Sunday the 22nd of November, 2015.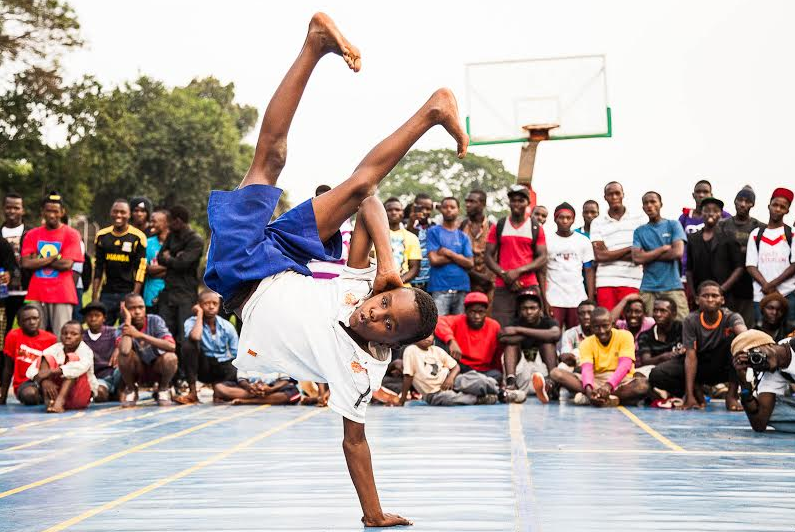 The special guests include: Crazy Legs (USA) who is a pioneer of breaking from the 1970s as part of New York's Rock Steady Crew, Bgirl Locca (Switzerland) a member of the Chinese Southeast Crew, and  J Snuff (UK) a part of the Universal Zulu Nation.
Crazy Legs and Bgirl Locca will judge breaking battles along with Ugandan dancers and will lead dance workshops for Break-Fast Jam participants. They will also teach during Breakdance Project Uganda's free classes for the public at the Sharing Youth Centre, Nsambya, on Wednesday November 18th and Monday the 23rd. J Snuff will be DJing the Break-Fast Jam event at YMCA.
The Break-Fast Jam Finals will be 2015's crowning event following elimination rounds in Eastern and Central Uganda and Kenya. Exceptional dancers have also been invited from DRC, Rwanda and Tanzania. Entrance is 5,000UGX and free for kids 10 years and below.

(Visited 1 time, 1 visit today)
Top 7 Ugandan celebs with very talented kids
Find out information about Coronavirus in Uganda. More here.
By Staff Writer
Ugandan celebs especially the musicians are very talented. For many of them, it runs in the family and these top 7 are very talented kids just like their parents. Join us as we look at the top 7 Ugandan celebs with super-talented kids.
Fresh Daddy's son Fresh kid (Musician)
They say, like Father like son, but for Fresh Daddy real names Mutabazi Paul, it had to take his son Fresh Kid real name Patrick Sennyonjo's take over of the music industry for him to realise his talent. Shortly after Fresh Kid became the name on everyone's lips thanks to his talented rapping skills, his father joined the music industry. That said, it is clear that Fresh Daddy has a super talented kid in the 8-year-old Fresh kid and that is something to celebrate.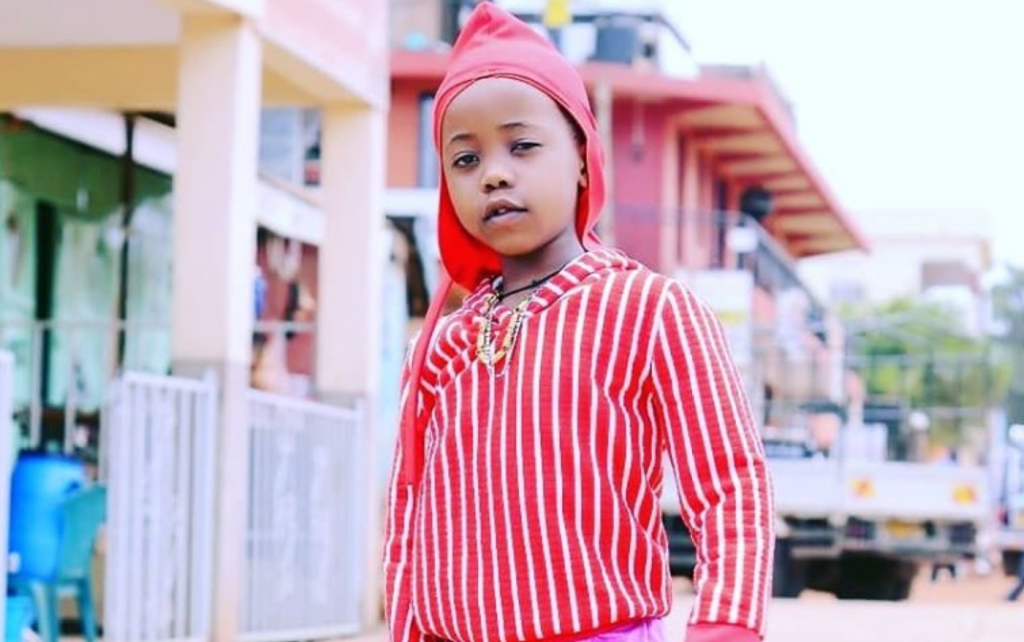 Bebe Cool and Zuena's son Alpha Thierry – Footballer
One wonders if at one time Bebe Cool looked at his son Alpha Thierry Ssali and hoped that he would join music like him. Alpha chose a different path and he is good at what he does. The youngster chose to develop his talent in sport, football to be exact and clearly he is in the right field. Alpha has made big football appearances in the likes of the Gothia cup/tournament in China. He is super talented.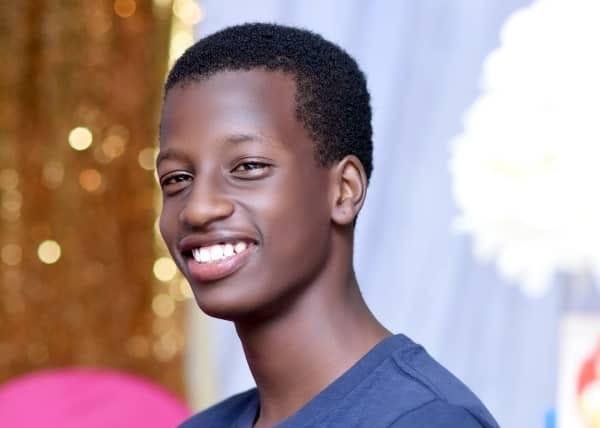 Jose Chameleone and Daniela's son Abba Marcus Mayanja – Swimmer
The Mayanja family is blessed with so much talent. And like with Bebe Cool, Chameleone's son Abba Marcus Mayanja chose to divert from music and get into swimming. The boy's trophy cabinet is full of trophies that he has received for his participation in swimming from way back when he was so little. Abba who will soon be celebrating his 16th birthday recently matched the 1989 swimming record in USA. Way to go super talented Abba.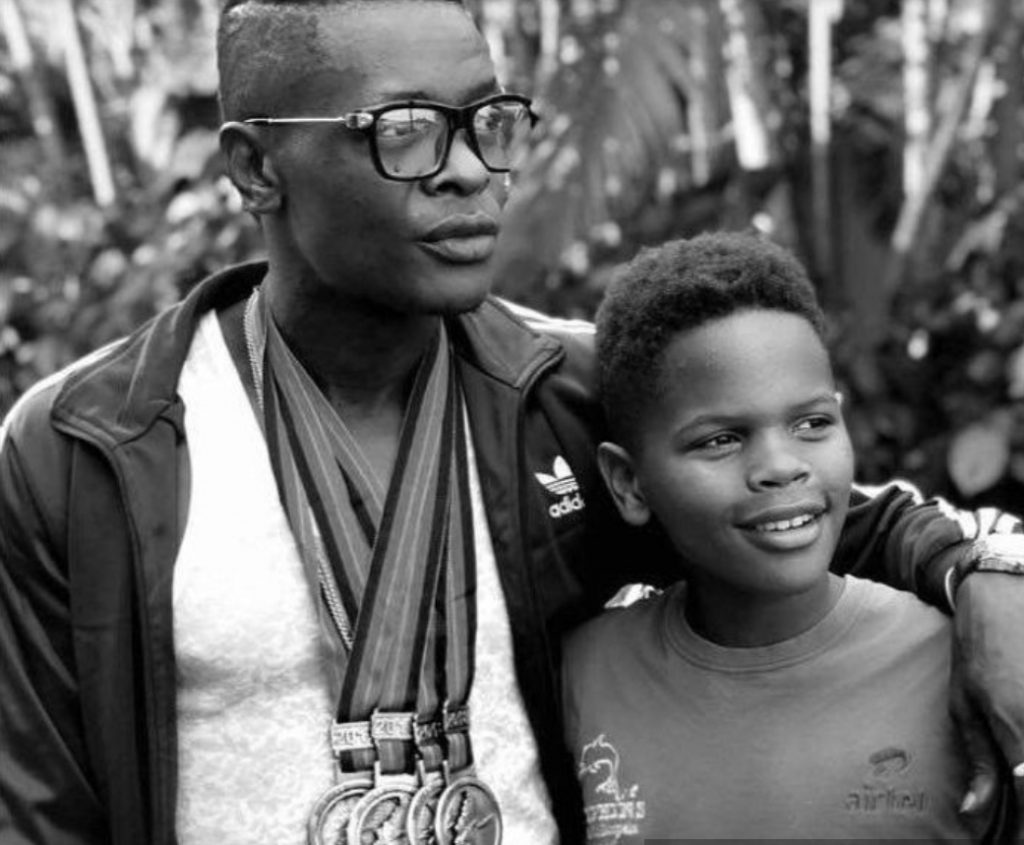 Bebe Cool's son Allan Hendrick Ssali – Musician
Bebe Cool appears on this list again because he is not only always busy making music in the studio, but he is also busy and serious when it comes to expanding his family. His son Allan Hendrick Ssali is not only the spitting image of his father but he is also a musician just like dad. With hits like Omukwano Gwo and Ononya under his belt, Hendrick who recently changed his stage name to Papper Daddy is a force to reckon within the industry. And with daddy's support, the sky is only the limit.
Iryn Namubiru's son Eko – Academician.
Songstress Iryn Namubiru has been in the industry for quite some time. And if there is anything she has learned; it is that she has to give her children the best education so that they can be greater in future. Her son Eko Nyanzi Emile Morel is an academician something many people consider talent especially when you are always excelling. A year ago, he graduated high school with awesome grades and was admitted at University De Bourgogne to study Sociology in France. Tell me a better way to change the world than using your brain! Way to go Eko
Betty Nakibuuka daughter Baby Gloria (Musician)
Gloria Mulungi Senyonjo aka Baby Gloria is a one of a kind child. She must be the envy of many parents after she joined music at the age of 3 years rocking fellow kids with awesome music. She has managed to make 4 music albums, has a charity organization in her name, has done commercials for different brands and she graduated high school in October last year. Surely if that is not talent, we don't know what is.
Julie Mutesasira's Esther and Ezekiel
These ones need no introduction. Their talent was visible to the whole of East Africa and the world at last year's East Africa has got talent competition. The two who represented Uganda emerged top from the competition bagging close to 200 million Uganda shillings. Esther and Ezekiel's angelic voices are not a surprise as their mother is also a known musician.

(Visited 1 time, 1 visit today)