Break-Fast Jam To Hold 5th Annual Finals at YMCA This Weekend

Break-Fast Jam and Breakdance Project Uganda have partnered with the U.S. Embassy to bring one of the world's most celebrated B-Boys to Uganda for the 5th annual Break-Fast Jam Finals, to be held at YMCA in Wandegeya, Kampala, on Saturday the 21st and Sunday the 22nd of November, 2015.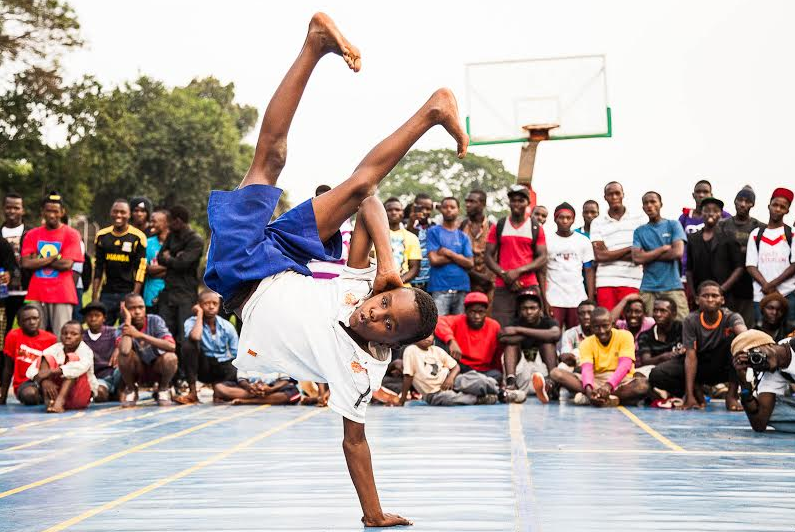 The special guests include: Crazy Legs (USA) who is a pioneer of breaking from the 1970s as part of New York's Rock Steady Crew, Bgirl Locca (Switzerland) a member of the Chinese Southeast Crew, and  J Snuff (UK) a part of the Universal Zulu Nation.
Crazy Legs and Bgirl Locca will judge breaking battles along with Ugandan dancers and will lead dance workshops for Break-Fast Jam participants. They will also teach during Breakdance Project Uganda's free classes for the public at the Sharing Youth Centre, Nsambya, on Wednesday November 18th and Monday the 23rd. J Snuff will be DJing the Break-Fast Jam event at YMCA.
The Break-Fast Jam Finals will be 2015's crowning event following elimination rounds in Eastern and Central Uganda and Kenya. Exceptional dancers have also been invited from DRC, Rwanda and Tanzania. Entrance is 5,000UGX and free for kids 10 years and below.
(Visited 1 time, 1 visit today)
"Kony – Order from Above" shines at Amakula Film Festival

By Our Reporter
Ugandan film, "Kony – Order From Above" took home the top gong in the Golden Impala Awards as the Amakula International Film Festival, which is now in its 12th edition, concluded on Sunday at the Uganda Museum.
The movie, which was the opening feature film at the 3-day festival that kicked off on Friday, saw off stiff competition from three other Ugandan movies that included "27 Guns", "Her Broken Shadow" and "Veronica's Wish" to win Best Ugandan Feature Film award.
Directed by Ayeny T. Steve, it tells a story of two youth, Otti and Aguti who fall in love during the tumultuous northern Uganda Lord's Resistance Army (LRA) insurgency. They are however separated when Otti is abducted at age 11. When they are finally later reunited after she is also abducted, Kony picks interest in Aguti and makes her his wife. Otti is then tasked with the security of Kony's latest wife Aguti, leaving him torn between loyalty to the rebel cause and his love for her.
The drama convinced the 3-man jury it was deserving of the coveted Golden Impala award ahead of the other movies.
In other awards, Subira(Kenya) won the Best Non Uganda Featured Film while Chilli On The Lips(Cameroon) was named the Best Documentary and the Best Short Film award went to Doubt Out (France).
Jury member Cristiano Civitillo expressed disapproval with length of many of the screened Ugandan movies, saying they were unnecessarily too long.
"The perfect cut is when everything that is been put together is so fundamental to the story that removing a single clip would make the structure collapse and the story not understandable." He said.
He, however, noted that there has been great improvement in the quality of local productions.
(Visited 1 time, 1 visit today)
Ykee Benda reveals reason for holding concert

Singer Ykee Benda who is in his final stages to host his maiden concert on 29th March at Serena has revealed reason for such an event. While many people were left wondering upon the singer's announcement to stage concert, he has answered their wonders.
"I have done music and good music for 5 years now and people have supported me at every single release. My concert is to appreciate their support theough the years and also to showcase what more I got while on live performance." he said.
Ykee Benda will have his concert on the Friday of 29th March and tickets are on sale at Serena and all Sparkles saloon branches.
(Visited 1 time, 1 visit today)
Scribe Gumizamu's wife finally graduates

City Journalist Allan Gumizamu is now a very proud man after his newly wedded wife Winnie Gumizamu graduated from Institute of Certified Public Accountants of Uganda after eight years of trying. She now joins a list of qualified certified Accountants.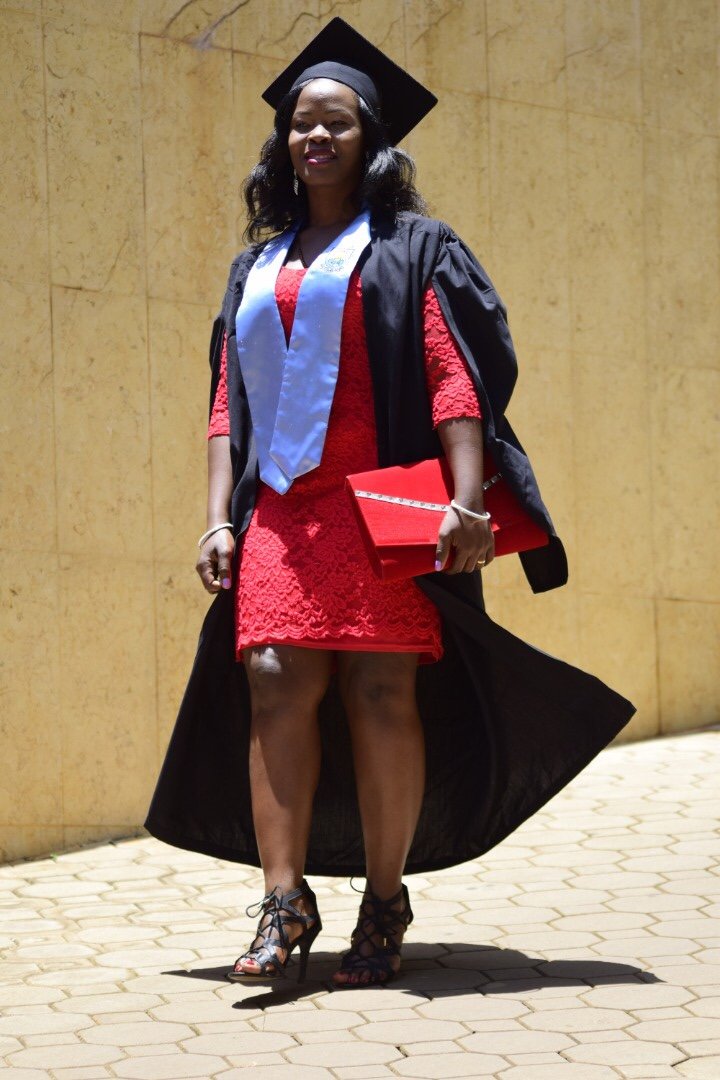 Having enrolled for the course in 2012, Winnie sensed it wouldn't be an easy road for her considering CPA being one of the hardest courses in the land. She decided to branch off for the bachelor's degree in Accounts and Finance at Ndejje University where she attained a bachelor's degree.
On her graduation, teary Winnie narrated how the path to attaining CPA Certificate is the hardest of all. She recalled days when she would miss the pass mark of some papers with a mere 1% mark. She, however, thanked her parents and everyone who has seen her through the hard journey.
After her graduation at Imperial Royale Hotel in Kampala, Winnie treated her guests to a luxurious party at Jokers Hotel In Bweyogerere.
Winnie is the head Administration and Finance at Bukoto based 3D Services Limited
(Visited 1 time, 1 visit today)