Brand New Video: Busaabala – Maurice Kirya‬
Maurice Kirya has released yet another video titled Busaabala off his recently released third studio album – Mwooyo. Speaking about the new video, the soul music crooner said; "I enjoyed shooting this hilarious video. I hope my fans enjoy watching it just as much."
Well, enjoy the video below:
(Visited 1 time, 1 visit today)
Nxt Radio named one of the fastest growing Radio stations In Uganda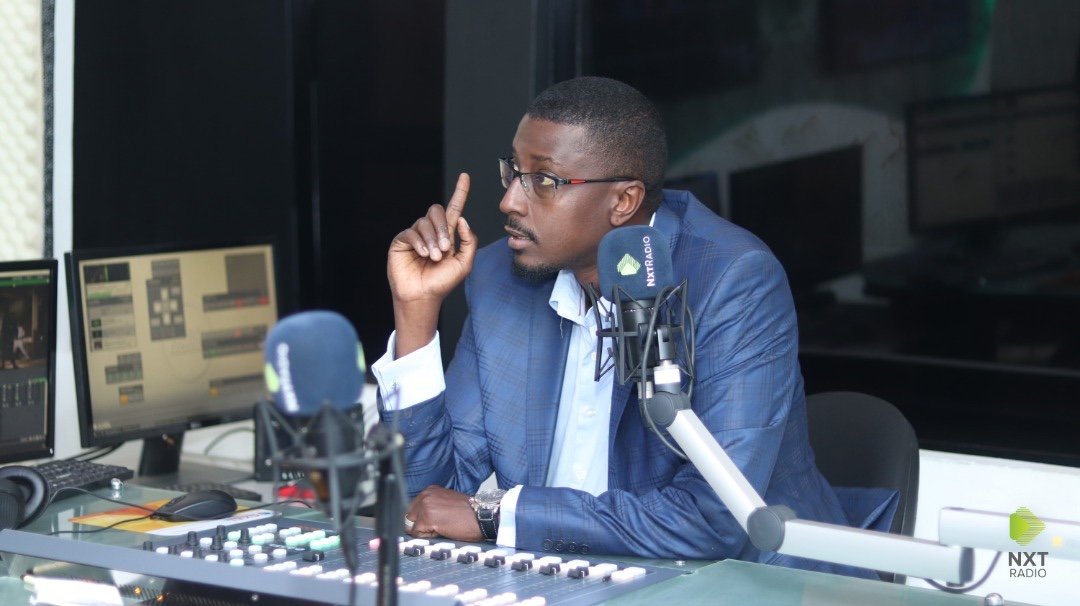 Next Media Services has one of the fastest-growing brands, Nxt Radio. This growth is driven by three things. 5 touchpoints, People and Big hits.
At any given time, a potential listener can't miss getting in contact with Nxt Radio. If a customer doesn't feel comfortable or fail to get access to one platform, they can easily move onto the next. The fact that a listener isn't limited to one avenue provides flexibility.
Through online platforms, one can follow all Nxt Radio programs on the website, twitter, facebook as well as Instagram. 106.1 FM is the frequency for those comfortable with radio. On the go, listeners can access the station through the mobile app.
The aspect of audio-visual perfectly works for listeners that want the best from both worlds; listen while watching television.
If you miss a Nxt Radio billboard, I'm sure you'll catch a glimpse of a Nxt Radio ad on a pioneer bus in town. Nxt Radio is all around you.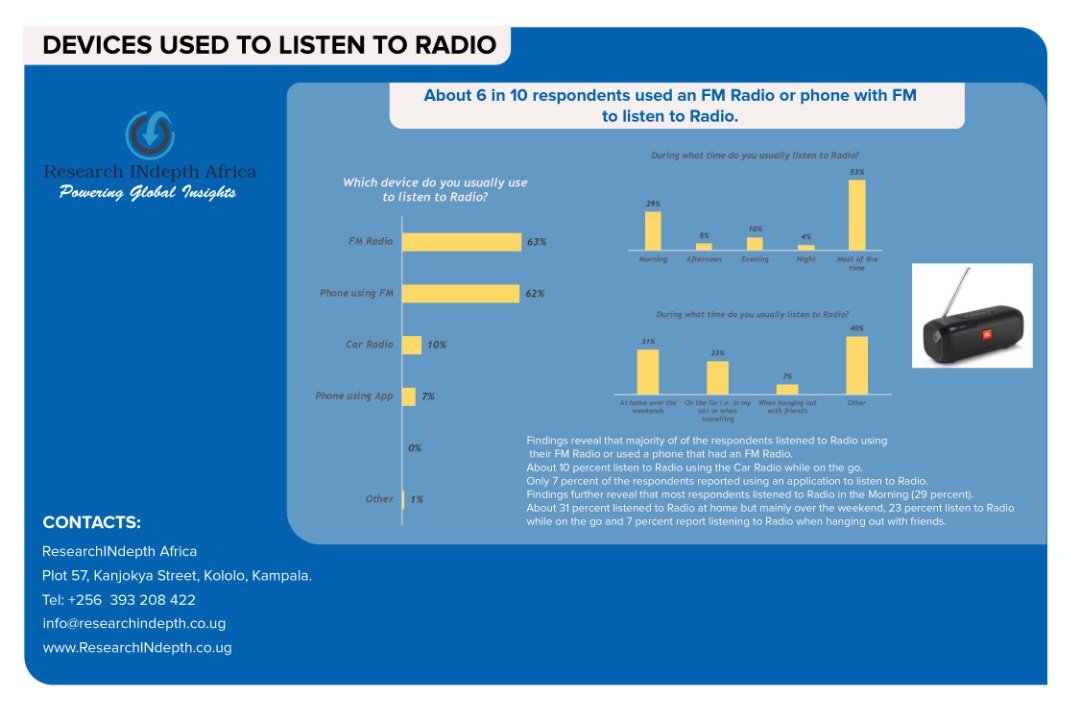 All the resources Nxt Radio has are already established media personalities. These people come with numbers, experiences and content that help the radio station grow at a fast rate.
Where there is good music, you'll find people. That's not different for Nxt Radio. The station plays big hits which resonate with the people.
(Visited 1 time, 1 visit today)
Miss Teen search brings out entrepreneurial side in school girls
By Our Reporter
As Mirinda Miss Teens traversed the Eastern parts of Uganda, the contest saw 9 Schools being hosted at Mbale Secondary School, while 6 others converged at Iganga Girls Secondary School, in search of a contender with an ambitious, fashionable and creative concept to be presented before the select panel of judges.
While at Iganga Girls S.S, Onyag Bridget beat her colleagues to the Miss Ambitious crown after convincing the judges with her paper bag business concept."
She affirmed that she loves the environment and making money, adding that anyone who loves both knows that the paper bag project is the way forward. She added that it is why she opted for it.
Elizabeth Nandera who was crowned as Miss Ambitious at Buddo S S relayed that "during my Senior Four vacation, I started trading in accessories including watches, perfumes and handcraft jewellery," adding that, "My parents passed on to me a saving culture at a tender age, thus from my savings I was able to invest in the accessories business, however I am looking at expanding my business through purchasing high quality material so that I can compete favourably on the market".
"We are looking out for the girl who has a unique business idea that she wishes to venture into and can well convince the judges why she deserves to be considered for the Miss Ambitious accolade. This person will represent her school at the national level," remarked Patience Martha Aheebwa, one of the Mirinda Miss Teen Judges.
Other categories comprising the search include, Miss Fashionista a category
seeking to find a girl who can creatively come up with a design from scratch by making use of the material availed, and Miss Teen who is a girl that can confidently express herself, and articulately respond to the questions set before her by the judges.
The grand finale will be held on 7 th September where girls from different competing schools will battle for the grand prize including, school fees payment for a full year for the overall winners, a fully paid trip to an amusement park which will be revealed at the grand finale.
(Visited 1 time, 1 visit today)
Navaa Grey to serenade fans in live music showcase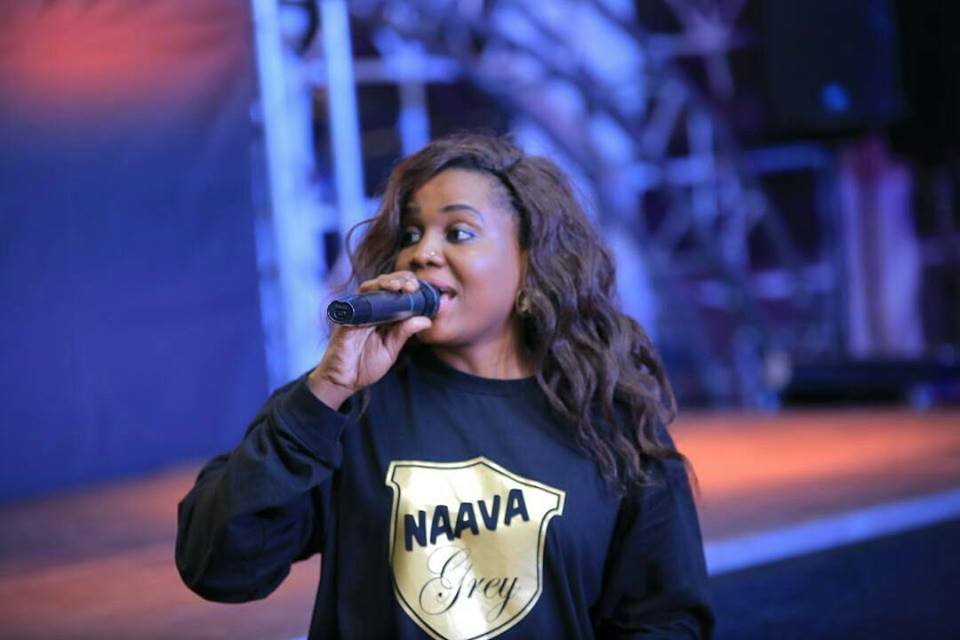 By Our Reporter
Navaa Grey, who is undoubtedly one of the best female vocalists in Uganda, will be serenading her fans in a live music showcase later this month. This after she was  confirmed as the headlining act for the "Live at Fezah" event slated for Saturday, July 27th.
Naava Grey who is known to make rare but memorable appearances at most corporate events will now take center stage performing for the first time on the Fezah stage at the Johnnie Walker highball sponsored night.
With this upcoming event, we expect to see her grace the stage to perform her hit songs like Nteredde, Follow You, Soka Lami among others.
"Live at Fezah" is a live music event that takes place once a month at the Design Hub in Industrial Area.
Tickets to the show go for UGX70,000 Ordinary, UGX100,000 VIP and a table is going for UGX700,000 with the early bird ticket going for as low as 50,000 shillings.
(Visited 1 time, 1 visit today)