Book Review: A Piece of Cake By Patricia Ssewungu Reads Rushed and Malnourished

By Ian Ortega
On Friday evening, I picked up Patricia Ssewungu's book; "A Piece of Cake." It has been on my list for too long. Nonetheless, I committed to reading it over the weekend. That's 476 pages in one weekend. I didn't quite hit my target, I only finished it on Tuesday the following week.
First, I think Ssewungu's book makes for a perfect cover, and perfect binding. That's uncommon for most Ugandan books. All the professionalism is finished at these two points. Going forward, disaster starts to unfold.
The introduction of a book ought to play the part of an usher at an event. It ought to grip you, it ought to pull you in through and completely hypnotize you of all else that must follow. For Ssewungu's book, this doesn't happen.
I have read biographies and autobiographies from different authors, but this one in particular got me rethinking my decision of choosing to read the book. Just in case you are wondering, here's how she begins; "everyone has got roots, likewise I have mine…" Then she follows that with a lecture about Rwanda, Villa Maria then closing off the chapter with her birth.
For a moment one gets lost and asks all sorts of questions; "Am I reading a textbook? What new thing is she trying to tell me? Where's that piece of cake? At least give me some of the icing?" Immediately it becomes clear that she's constrained both in style and in language. I lost count of many times she cited her sources and begun off paragraphs with the same line of; "According to.." Then her sources tend to rotate around Wikipedia. If she chose to cite sources in her book, then she ought to have taken the extra mile to dig deeper than Wikipedia. Wikipedia is not a source.
Of course, the way she weaves from one paragraph to another is in a discontinuous manner. Then a thought begins to hit me that she is trying to open up, while not pulling the veil off some sections of her life. And in the end, the result is a mechanical disjointed structure.
I try to identify with her story but I fail to find her own humanity infused in it. Either her editor crippled her style or there was no editor in the first place. When she describes her sexual abuse, I am longing to get a feel of her emotions, her reactions, her desires, her feelings in retrospect, a bare description of how it happened, there's none. For something as painful as this, she writes about it with detachment, nothing in it will force a reader to pause and have a certain reaction. The many grammatical inconsistencies that litter her story will put off many a reader. All these arise because she chooses to use long sentences. Coupled to these are vocabularies she drops that completely alter sentence meanings.
As she nears the end, she drops the bomb, her life as a Shadow Angel. This in the first place should have been the glue that held the book together, but it's simply an addition. She changes Roger Mugisha's name to Robert Mukasa. In a mischievous style, she accords only 8 pages to this period of her life. Even then, she tells us nothing new about the Shadow Angels. Why? We expected a revelation of the mysterious, a rich chapter.
She then downplays her role as an Angel trying as much as possible to show herself as the perfect girl who denied Roger Mugisha sex. Yet, she doesn't reveal if she didn't have sex with the clients at whose private parties they performed.
When the book comes to an end, there's a disappointment. It feels like a miscarriage. That yes, one has had a piece of cake but a half-baked one. The purpose of a personal story is to reveal something about you, your flaws, all the skeletons in your closet. The role of a personal story is that in the end, one should be knowing Patricia the soul not the body, one should be able to construct you entirely from the personal story.
After reading the book, I come off more confused about Patricia Ssewungu than I started off. I now feel that I don't know her at all, that she's simply just added more pieces to her puzzle. That she's given me a cake which I'm unsure whether it's made by her or a distant stranger.
In a piece of cake, Ssewungu whether knowingly or unknowingly fails to pull one into her world. Instead, she opens the gates to her world but then leaves the reader locked at the gateman's house while still keeping the inner chambers to herself. Maybe the book needed more time, more fact-checking, deeper digging. I would basically re-write the book if I were her. Even then, her writing style doesn't come through.
The book reads ghost-written, it reads like another party was trying to weave her story on her behalf. But even then, Neil Strauss wrote Jameson Jenna's biography "How To Make Love Like A Pornstar" so good. You read that book and you feel you've lived with Jameson Jenna all your life. The same applies to his book; "The Game."
All the same, it's book for those with low expectations, those willing to tolerate the basics. It's a book for the totally bored whose only option is to pick up a book nearby. I still regret having this piece of cake. I rather sow the mustard seed.
(Visited 836 time, 1 visit today)
Ykee Benda impresses with his dancehall single — "Amina"

Ykee benda aka The boy so tender is commonly known for his gentle touch to the note with songs like "Malaika", "Super Man" and most recently, "Whistle", a collaboration with songstress Rhema. In most of his songs he has  always come off as smooth and easygoing for the ear, allowing his audience to sink into his amazing creativity.
But Ykee Benda took his fans on an unexpected twist with the release of his dancehall hit single titled "Amina".
"Amina" is a dancehall song crafted around a man's love for a beautiful African woman.  It's different from any Ykee Benda sounds you've had before and you can be rest assured, it will get you dancing.
Last week, he released a world class video for the song in partnership with Swangz Avenue. Directed by Swangz Avenue's Marvin Musoke, it is a well choreographed and colorful video.
AMINA is a profound demonstration of Ykee Benda's creativity and flexibility which allows him to freely explore his vocal prowess.
Watch Amina video below.
Staff Writer
(Visited 836 time, 1 visit today)
Review: Olives Restaurant and Bar, the Heaven in Naguru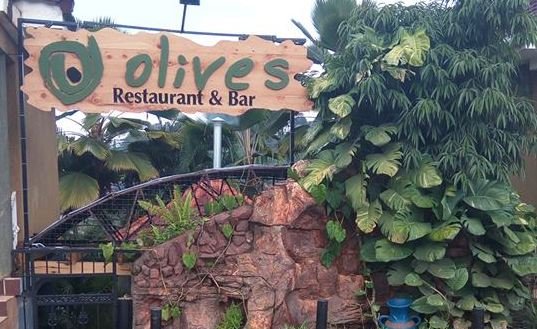 By Ian Ortega
Located in the middle of Naguru, opposite the Surgery Clinic, Olives Restaurant and Bar is that one hangout spot that immediately infects you with calmness.
It is rare to find the kind of place in the city that would make you feel at ease on a Wednesday evening. Yet, Olives is that place. Speaking of Wednesdays, they have a special where you get a free glass of wine for every meal you buy here.
None beats their traditional oven pizzas, it's that taste that captures the buds long after the pizza is done. But the environ itself is one of calmness, and relaxation. It's the perfect place to de-stress.
Then comes their customer care. Despite having a big white clientele, they treat all their guests equally. You really feel at home. And there's a speed to their meals preparation. You won't have to wait until you can't wait no more.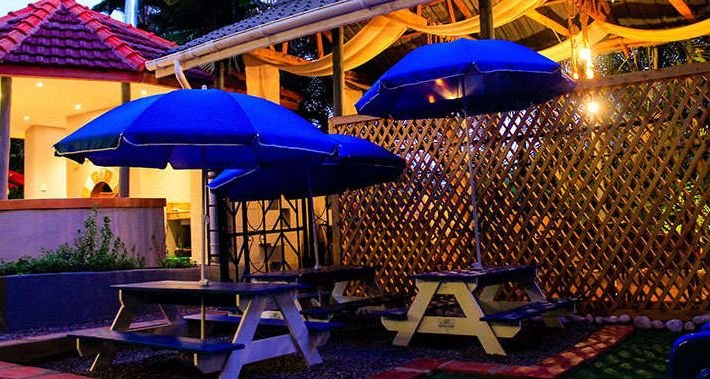 By the way, they have these quotes they scribble on their boards. Such as; "if you want to look thin, hang around with fat people." Haha, or "why you need to hang around troubled people, because troubled people always have plenty of alcohol".
There is some cool music that serenades in the background. It's a super 5 star experience coming in at a very cheap price. I would definitely bet on it every single Wednesday and the days after… It's the perfect place to grab your cold Black Bell.
(Visited 836 time, 1 visit today)
Song Review: Rapper Kayce House makes decent effort at trap music on "Trippin"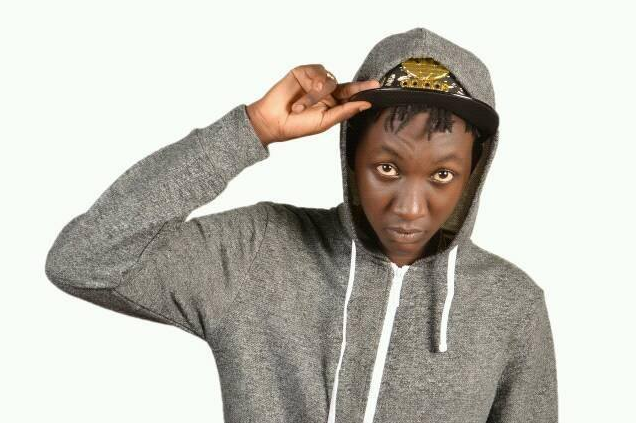 Trap is the new thing in global hip hop market and some folks are so quick to take the trend and flow with the tide.
The beauty of trap is its enchanting beats and a rather carefree style of wordplay. With this breed of rap, you can get away with what most purists would not stand perhaps the reason some old school rappers have been calling off this kind of rap.
But that's at the highest level. Back home, anything goes. Upcoming rapper Kayce House tries his hand at this flow on his single "Trippin" and makes a decent effort.
He brings the feeling of enjoying life, living good life, and moving on from a failed relationship. Isn't that what everyone aims for?
However, such a song would get better reception, if only for the benefit of the local audience, by blending in some Luganda words.
Listen to the song below.
Staff Writer
(Visited 836 time, 1 visit today)