Bobi Wine appointed Express FC brand ambassador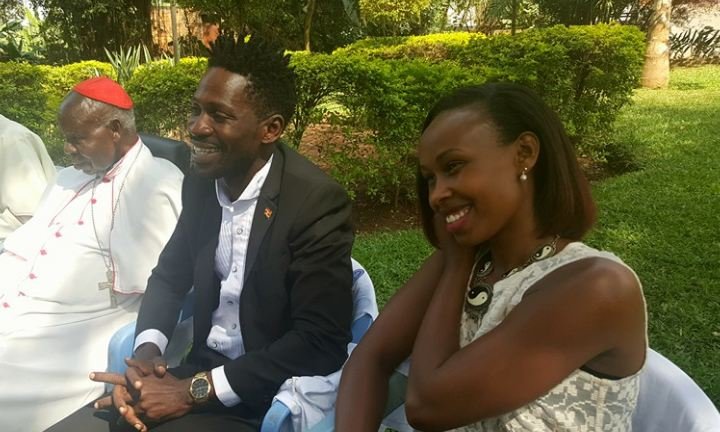 By Genius Musa
Singer Bobi Wine has today been appointed as the new brand ambassador for Express FC. The singer who claims has supported the club since his childhood, was appointed today afternoon by the club's Chairperson and Minister for youth Hon. Nakiwala Kiyingi.
The singer had this to say upon his appointment: "I am excited to announce that I have been appointed the new Brand Manager for Express FootBall Club (Mukwano gwa bangi) by the Chairman Express FC and Minister for Youth Hon.Nakiwala Kiyingi. I have supported this Team since I was a child, my mother was Express FC number one fan and am glad that I am now closer to my favourite team. I hope to bring new youthful energy and to lure more people to fall in love with the Team.Kale nolwensonga eyo,twegweko e Wankulukuku…anti TeamYaKabaka"
(Visited 1 time, 1 visit today)
Radio presenter Jaqi Deweyi embarks on adventure to explore Jinja's beautiful attractions
By Our Reporter
Blog Trippers, Enock and Jaqi as they are known on social media have started a campaign dubbed "Meet Jinja – The Adventure Capital of East Africa".
The campaign aims at not only throwing shine on Jinja, but the different attractions that have made the district  "The Adventure Capital of East Africa".
June happens to be the Adventure calendar month and it's from this background that the couple decided to launch the campaign that will see them explore, experience and review the most outstanding Adventure activities in the area.
According to the Radio and TV presenter, Jaqi Deweyi and husband, Enock Nsubuga, the couple will each week explore and review one activity that they will serialize on their Blog and on their social media channels. They will make videos, blogs articles and social media posts to document this Adventure.
Their first activity saw them explore and experience "Tubing on the Nile", an adrenaline type of Kayaking using a tube.
Jinja has been known as the Adventure Capital of East Africa because of the variety of activities one can enjoy, mainly centering around River Nile. Notable activities including; Tubing the Nile, Nile horse backing Safari, Nile Cruises, Nile Sup and many more.
(Visited 1 time, 1 visit today)
Nigerian comedian Klint da Drunk excited to be in Uganda again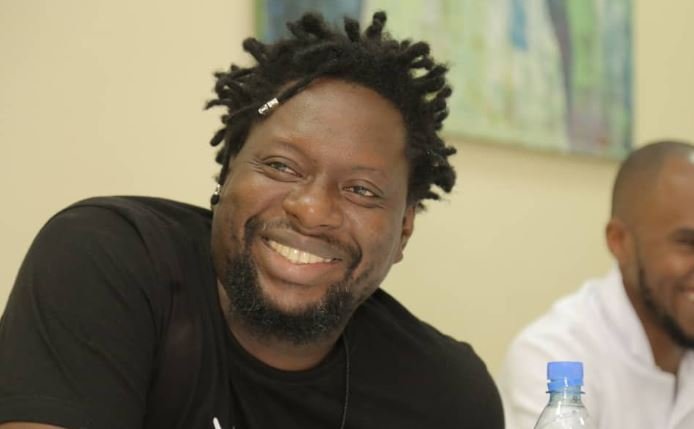 By Our Reporter
Nigerian comedian Klint da Drunk has expressed excitement about being in the country. This was during a press briefing held at Mestil Hotel on Wednesday.
"I am happy to be here," he told media. "I have honestly been missing Uganda and baldly wanted to come back. I missed the food."
"My favorite dish was comprised of cassava and pork because after that meal I slept very hard. I wanted to have such a nice sleep again." He added.
The comedian who jetted into the country in the wee hours of Wednesday morning will be the headlining act at Comedy Store, a weekly comedy show hosted at UMA Show grounds on Thursday.
This is going to be the 3rd time he is performing in Uganda. He has previously performed in Uganda on the invitation of Ugandan comedians Pablo and Salvado Idringi.
Klint will be sharing the stage with a host of local comedians including Mc Mariachi, Senga Justin Nantume, T-Amale and Snake and Zoro among others. There will also be performances from musicians, Bebe Cool and Cindy.
(Visited 1 time, 1 visit today)
Pallaso to entertain fans in a live music show on Saturday
By Our Reporter
Pallaso will entertain his fans in a live show slated for this Saturday at DNA Lounge in Kololo. The show comes as part of the Bell Jamz Listeners Experience.
We have learnt that he since been hard at work with his live band rehearsing for the show. The rehearsals have been a mix of fun and artistic dedication, all aimed at presenting an above standard live music show.
With several hit songs like Twatoba, Hana (Remix), Nkwagala and Na Mutima among others to his name, Pallaso is a household name in the Ugandan music industry.
This is the third Bell Jamz Listeners Experience to be held, with the first featuring dancehall singer Beenie Gunter, and the second being headlined by the Byafayo duo, Kent & Flosso.
Launched early this year, the Bell Jamz Listeners Experience is a platform on which Ugandan artistes get an up-close and personal interaction with their fans.
(Visited 1 time, 1 visit today)