Black Panther Breaks Domestic Box office Record.

When it comes to marvel, we really expect the best. Black Panther opened at number one with a record-breaking performance, which is currently estimated at $117 million by Sunday 5pm. picking up a muscular $25.2 million in Thursday preview showings. And $71 million on Friday .The comic-book adaptation has stopped on that it has smashed the Domestic (Uganda) box office weekend record set by Fast and Furious.

It's the first Marvel Cinematic Universe movie to feature a black protagonist that includes 2 Ugandans. Its barrier-breaking potential
With an almost entirely black cast and a powerful Afrocentric story line, Black panther is one of its kind and is expected to beat yet another international record held by Star wars. The force awakens at $247 million and take in at least $250 million worldwide by Monday Evening, reports coming in from local box office records at century Cinemax and other cinemas in Uganda, on Friday "Black Panther" was its No. 1 pre-seller of all time, ahead of all the last three "Star Wars" movies and fast and furious 7
(Visited 1 time, 1 visit today)
When Drugs Become The Music: The Addiction Problem in the Entertainment Industry

By Our Reporter
At his peak, Bobi Wine, now a member of Parliament remixed one of the Late Paul Kafeero's songs; 'Dippo Nazigala.' The Kadongo-kamu singer had sang about his long journey towards quitting alcohol, Bobi Wine on the other hand sang about his struggles with marijuana. He laid down reasons why he had quit and went on to take a swipe at his musical competitors; Chameleone and Bebe Cool both of whom had come close to death. He blamed Chameleone's fractures and Bebe Cool's bullet injuries on addiction. Yet subtly, Bobi Wine had blown the lid off the drug problem in the entertainment industry, but no one did take him serious, at least no serious case had yet to surface.
It's more than five years since the 'Ghetto Nazigala' song, the country awakens to the Ginkesse Star, Qute Kaye, who'd just survived a lynching over stealing car headlights. There were more questions than answers; "what happened? what went wrong?" How could a music star fall so low into an abyss that could not be explained any longer? "Drugs," some guessed. But if it was drugs, how many had gone down this path? Did they ever find their bearing back to a normal life?
1. Dave Dash (Davis Lukwago), TV and Radio Presenter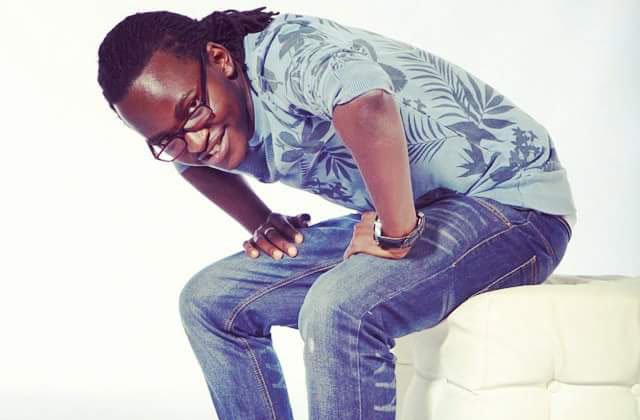 Last year in September, social media was hit by shockwaves as a video circulated. It was of Dave Dash taking a naked mile, his dreadlocks had given him away. Dave Dash would immediately check himself into rehabilitation at Butabika. A month later, he were to give a testimony of his recovery describing this moment as the most alive he'd been his entire life. Today, he seems to have left his past life behind and seems excited about the future ahead. He's also gone on a drug awareness drive, partnering with organisations such as Reach A Hand Uganda to sensitise the youths about the dangers of drug use. He clearly did not live in denial about his problem, he came out and confronted it and seems to be winning so far.
2. Kennedy Zziwa, Hair Stylist at Hair by Zziwa
Speak of relapses, and Zziwa is there as a witness. He first publicly shared his story in light of the Dave Dash saga. In April this year, he once again came open and talked about his relapse. "I discovered from the news sites that I knocked an electricity pole in Biina. Survived being lynched. And then I was whisked to Rehab where I have been for two weeks," confessed Zziwa. He'd been unaware of being high on drugs. Despite the relapse, he described it all as part of the recovery process and apologised to those he'd disappointed. It was no clear that there comes a point when drugs take control of one's personality enslaving them in ways they can't explain.
3. Iryn Namubiru, Ugandan Musician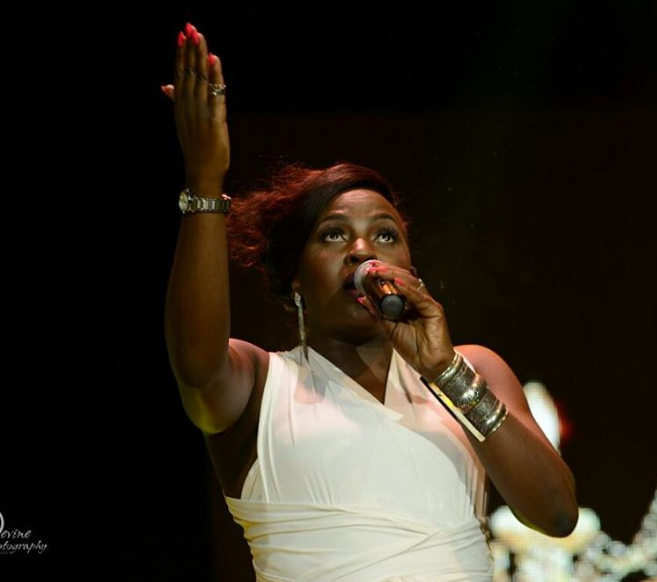 The Ugandan music artiste was detained in Tokyo Japan for illegal possession of drugs. The singer claimed innocence and blamed her promoter, one Nigerian Kim Ueno for setting her up. Although Namubiru survived a punishment that could have gone up to seven years in jail, it still left the country talking. Till today, the facts of the matter remain unclear. Was Namubiru trying to export drugs? How many other Ugandan celebrities were in this kind of business?
4. Jackie Chandiru, Ugandan Music Artiste
Of all the former Blu3 girls, none has faced it rough more than Jackie Chandiru. The cracks of her life were first revealed by a leaked photo that showed her body with needle marks at various points. She had morphed into the Ugandan Elvis Prisley. Drugs were digging gold from her music stardom. But what could have driven Chandiru to drugs? Could it have been her failed relationships? Was it something she'd started out as an experimental exercise only to find euphoria in it? Chandiru last surfaced in public in 2017 during another of her relapses. The family rushed her back to rehab in a Bunamwaya health facility. We thus wonder; "did she hit a point of no-return or will there be a music reformation for this artiste?"
(Visited 1 time, 1 visit today)
Photos: What went down at the Tokosa Food Festival

By Our Reporter
Tokosa Food Festival went down at UMA show grounds on Sunday. As expected, the festival was thronged by food enthusiasts who feasted on the vast food offerings on exhibition by the different participating restaurants.
To spice up the festival, there were lots of other engaging and fun activities lined up. From cook-offs, to eating competitions, to dj sets, and artiste performances, revelers were kept entertained throughout the day. The kids were also not left out in the fun as a play area was set up for the young ones.
Songstress Sheebah Karungi crowned the day with a thrilling performance. She stepped on stage shortly after 7pm amid cheers from the excited crowd and she went to perform some of her hit songs which included "Beera Nange", "Akkuse", "John Rambo", "Weekend" and "Mummy Yo" among others that had the crowd dancing and singing along.
After her performance, DJ Xzyl took over the stage and kept the party going until 1opm when the curtains finally came down on the festival.
Here are some photos from the event.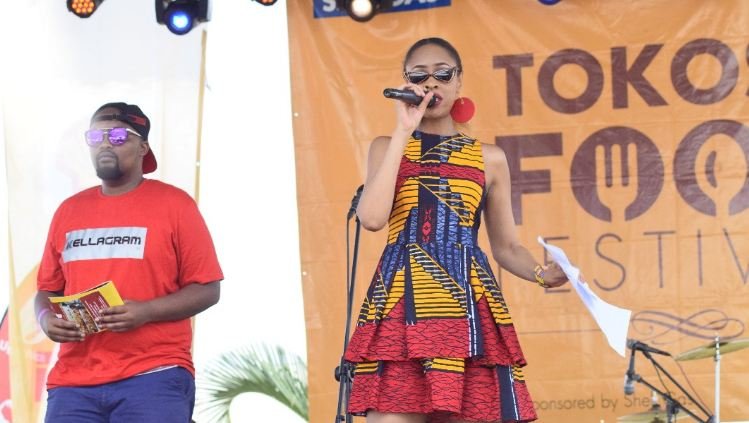 (Visited 1 time, 1 visit today)
Red carpet host Kabs Haloha endorses brand new artiste.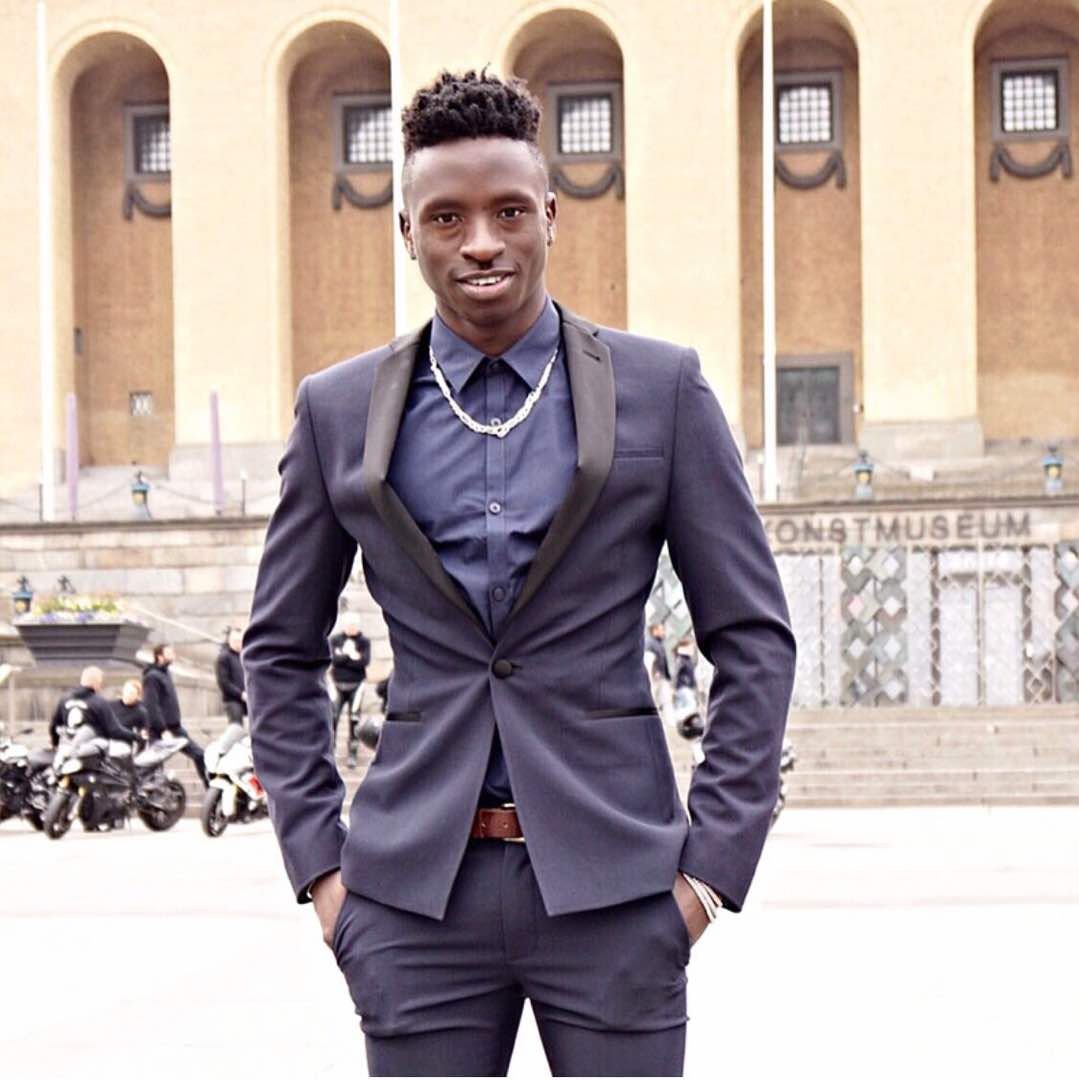 Re-known media personality and brand manager Kabs Haloha of Haloha Brand Architects has endorsed one of the freshest talents on soil. Rick Manrick a hip hop Luga flow artists known for his latest hits dubbed Wakanda and Nakki is now under Kabs Haloha architects.
According to Facebook post Kabs Haloha stated that this artiste is the most promising and that you should watch the space . We don't know if the artiste is going to be signed to the Architects management or not.
(Visited 1 time, 1 visit today)