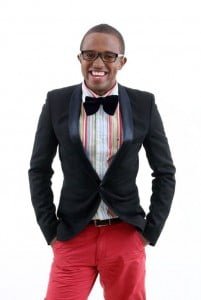 Am back!! But on a very angry note! Last week has not been a fair one to not only me, but also my beloved but seemingly god-forsaken country. Denzel got evicted from the house, Uganda Cranes got humiliated on foreign soil and I got unceremoniously dumped by a female being that doubles as my "very-close-best friend". See, am certainly not the type that cries and mourns over spilt milk. And not because of my naturally inherited ego (…I blame that on my Pap), but simply because I am not genetically equipped to process such emotional nonsense! Pretty much the very reason I've swallowed Denzel's premature booting out of the Big Brother house and dealt with my loneliness in such a short while. Pheeww! Ladies and girls (…men too), did you know…
…that Denzel is the first ever Ugandan to be booted out of the house on first nomination in the very first week of the inaugural entrance into the Big Brother house? How I wish the gods' sanity could be questioned, just so I can freely, with utmost certainty say that the gods must be crazy! Goodness the food was just denied that special spoon of salt and spice and now it won't have taste. See, am of the view that Denzel had bad luck. May the gods surely punish Mama Phina for failing to fulfill her patriotic duty where she could!
…that the moment Lugudde was called up at the BBA launch as the first male housemate, right there I knew the blues had knocked in. I mean, out of all the mainstream, upcoming and wannabe fashion designers springing up from this great pearl of Africa, Lugedde still had the audacity to show up at the launch with unfitting pants? Owori, Nambi and Dejak, just how did that slip through? Joram Muzira…I see you ducking! And Denzel? I think that suit you had on was way too mean to your waist. The thing was like a damn corset! Or was it?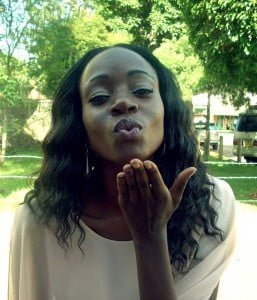 …Ug's celebrated queen of the Ugandan version of the American accent, Robin Kisti must be the happiest Denzel hater at the moment. I bet as the rest went like aww at his eviction, she went like aha! For Robin, I was very much disappointed in her untamed emotional expression she showed in a facebook rant a while ago trying to de-campaign Denzel and question the integrity of the media house I work for. Just like a superstitious and suspicious house-maid over the neighbours affairs, Robin incited that Denzel's entrance into the house was unreligious and shady. Hahaa…Robin kisti, since you are good at architectural designing of conspiracy theories for your fans, please allow me to engage in that self-indulgence. Just before you ask how Denzel made it to the house, or even perhaps, how Snoop Dogg changed to Snoop Lion, ask first how and when Robin Kisti got that accent. See? Everyone will have their own opinion. And in a country like UG, opinion is now like that Toyota ipsum! Everybody's got one!
(Visited 133 time, 1 visit today)
Toniks signs under Gifted Music Group
By Staff Writer
The latest news reaching our desk indicates that singer Allan Toniks is officially part of Uganda's ever growing music label, Gifted Music group
The singer who has been quiet for a while is set to do a musical comeback with huge pojects under his new home GMG. Sources close to the record label revealed to us that everything was finalised and within a short period of time, Allan will be officially announced as a GMG member
Toniks is the second artist to be signed under the label after signing sensational singer Smart Djaba earlier this year. Allan's first song under GMG, Romance is set to be out this Saturday 24th February 2018
We will keep you posted
(Visited 133 time, 1 visit today)
MTN Uganda announces sponsorship of the Nyege Nyege Festival
MTN Uganda has become the official title sponsor for the annual Nyege Nyege International Music Festival. The announcement comes after MTN Uganda reached an agreement to sponsor the festival for the next three years. The sponsorship is effective from the September 2018 edition.
"MTN Uganda is delighted to be the title sponsor of the Nyege Nyege International Music Festival. As a brand we recognize that being part of this celebration of the arts and culture for three days non-stop helps create sustainability of this very important festival," said Olivier Prentout, the Chief Marketing Officer MTN Uganda.
He said this at the unveiling ceremony that took place at The Square, Industrial Area on Wednesday evening.
MTN is sponsoring the Nyege Nyege International Festival with the aim of ensuring it continues to develop, attract artists and the thousands of music, arts and culture enthusiasts that show-up for the three days.
"This festival is a celebration of music and culture from all over the world. This 3-day celebration allows people to connect, learn something new and have a good time. MTN feels that this is the right festival to partner with since we are all about celebrating, innovation and facilitating the growth of others," Prentout added.
The festival not only attracts local revelers but is also an opportunity for Uganda's tourism sector to thrive as people from several parts of the world attend. It will take place from Thursday, 6th September to Sunday, 9th September 2018 along the shores of The Nile in Jinja.
"We would like to thank MTN Uganda for believing in this celebration of music and culture. This will be an opportunity for us to keep hosting the event and supporting the ever-increasing numbers that turn up to celebrate," said Derek Debru, one of the Founders of Nyege Nyege.
(Visited 133 time, 1 visit today)
Spice Diana breaks silence on allegedly wearing artificial hips.
Embattled singer Spice Diana may fall prey to all the mushrooming bad rumors about her but she will not let one thing go un-explained. The singer who has in the recent past had very rough days has broken the silence on allegations that she wore hips on her concert day and perhaps still wears then. The singer who previously has had bad interview days on BBS and NTV will let all that pass but not the lies that she wore hips.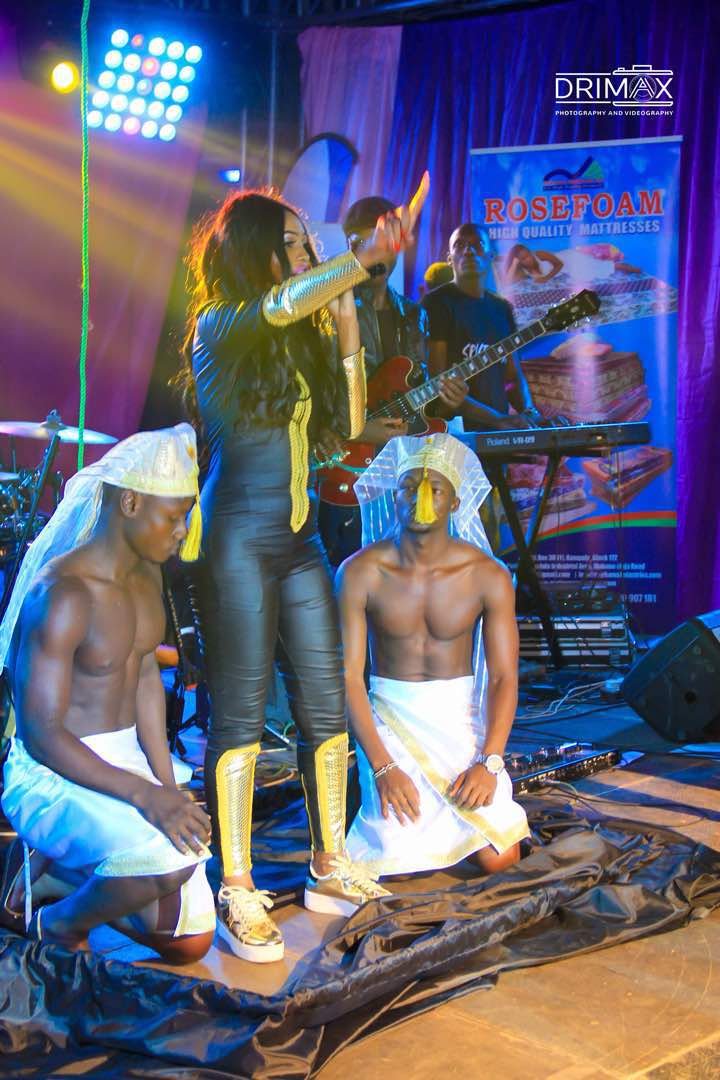 According to Spice Diana, on her concert day she had a costume for the day and was expected to make a grand entrance, to fly in like an angel. "Spice was to come on stage flying like an angel and obviously she had to wear support right from her thighs. Inside her costume she had material from which the ropes that support her were tied and that explains the alleged hip extensions that people are implying." Her manager explained. The singer further confirmed and admitted that had other clothings inside her costume but they were not hip extensions but rather part of her support to her flying entrance.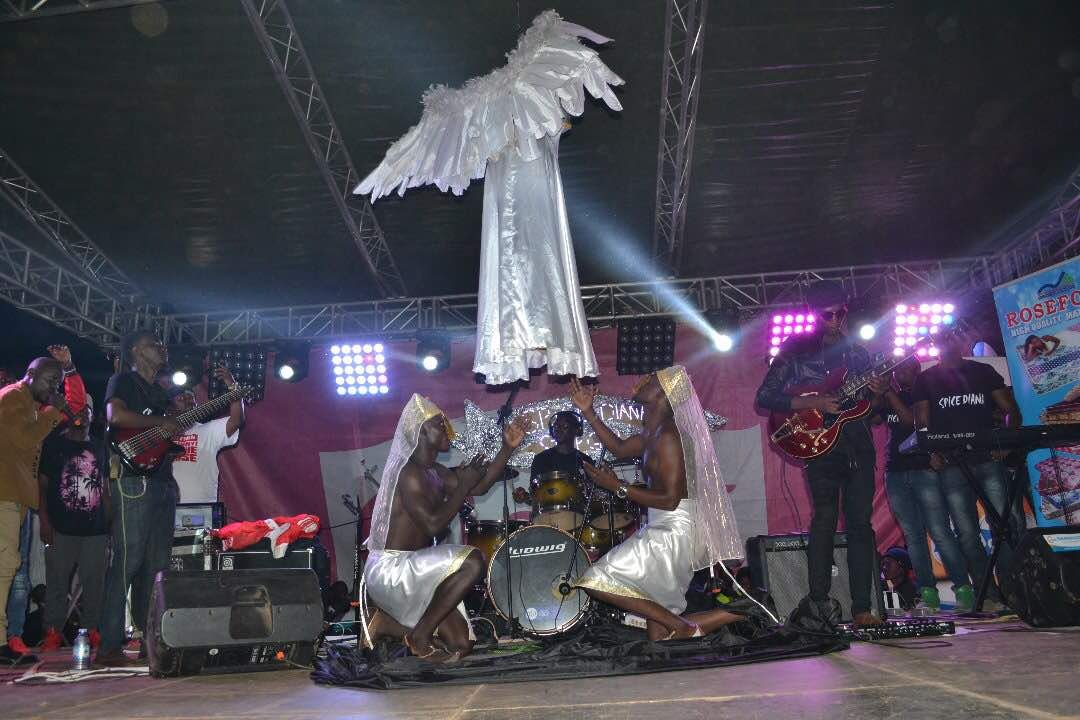 Spice Diana is with no doubt one of the very beautiful female singers we have and we agree she doesn't need hip extensions to rock us.
(Visited 133 time, 1 visit today)