Beyoncé scraps 50 songs, new album "work in progress"
You could win big cash with FortBet. Click here for more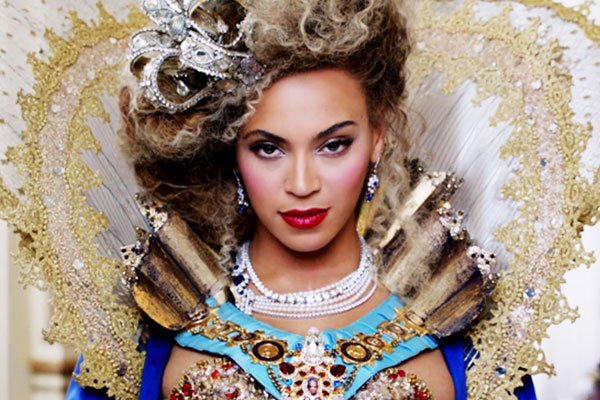 Busy on her Mrs. Carter World tour, which is expected to wrap up the North American dates in August before heading back overseas, Beyoncé's new album seems to be in flux and a constant work in progress.
The follow-up to 4 was expected to be released in 2013, but with the year nearing the last quarter, will Beyoncé's new album see the light this year?  Album collaborator such as influential producer Diplo, in a recent interview, continues to support Bey and say the songstress is still attempting to figure out a direction for the much-anticipated album.
According to MTV, it has been reported that Beyoncé has scrapped 50 songs intended for the album and was beginning from scratch again. In a statement sent to MTV, Beyoncé's reps say that she continues to work on her album.  Guess we'll just have to be patient.
(Visited 1 time, 1 visit today)
Bebe Cool dedicates one year to fighting TB
You could win big cash with FortBet. Click here for more
Ugandan TB Ambassador and singer Bebe cool who recently got a huge 400,000USD boost for his fight against Tuberculosis has today announced he will dedicate a full year to the fight. Bebe Cool today at a press conference revealed he will have a countrywide awareness campaign about stopping TB.
Bebe Cool in partnership with Stop TB has officially announced to fight TB in Uganda starting 26th December at his concert in Kiwatule. Bebe Cool has committed himself to using every platform he has to preach against Tuberculosis.
(Visited 1 time, 1 visit today)
Bebe Cool invites fans for "Tondeka E Kiwatule Hit after Hit" concert
You could win big cash with FortBet. Click here for more
Bebe Cool today officially invited his fans to his Tondeka E Kiwatule concert slated for later this month. The Gagamel boss said he named his show hit after Hit because for the first time he has invited every artiste with a hit but highlights Eddy Kenzo, hia long time nemesis that recently turned friend.
"Eddy Kenzo has worked hard and he has earned all his fans and their love. For the first time, he will be performing at my concert on 26th December" Bebe Cool.
He also promised to release more music starting January. "I will be on a musical rampage starting January to June because I have too much music to keep. I have a song with Yemi Alade and P Square" Bebe Cool revealed.
Bebe Cool also announced his new studio that he called 5 Star.
(Visited 1 time, 1 visit today)
Photos: Wizkid ready to rock Ugandans tonight
You could win big cash with FortBet. Click here for more
By Staff Writer
Kololo Independence grounds is a beehive of activity today as Pepsi Uganda prepares to host Wizkid from Niegria to rock Ugandans.
The award-winning artiste who landed at Entebbe International Airport this morning has promised nothing but the best parte of 2019 for Ugandans.
Even more, Wizkid who has performed in Kampala before will be the official act of the La Paroni's bar one year anniversary also happening tonight.
If you cannot catch him at Kololo for the show, catch him at La Paroni's for the after-party.
Here are photos of his arrival this morning.
(Visited 1 time, 1 visit today)