Bebe Cool tips Irene Ntale to take on the Big stage
No upcoming singer has received as much positive criticism as Irene Ntale. The petite singer with body of a French model could make one develop a feeling of "vraintment dessole" considering that she hails from the same nation as Straka Mwezi.
Ride Cashless with SafeBoda! You can top up your SafeBoda credit through the app using either MTN or Airtel Money OR Come by the SafeBoda offices on Bukoto street between 10am to 4pm to directly pay cash for credit!Click here to download the app
However, not her voice! Her love themed lyrics paint a colour of romance bringing the French city of romance, Paris into picture.
While announcing the release of their duet dubbed "love letter" at McKenzie's launch of Kella PR at Gato Mato on Thursday night, Bebe Cool showered her with praises tagging the priceless "next-big-thing" label.
Described by Sunday Magazine in 2010 as "songbird with succulent melody and flow of lyrics like honey dripping on rose petals", Irene has been poised to take on the big stage.
The critic went on to flatter her vocal prowess mentioning her vocal range in same breath as Whitney Houston and challenging her to emulate former I-Jay singers Juliana and Iryn.
A lover of acoustic sounds, Irene started her musical journey while at Makerere High School, Miggade, then later joined Victory church choir, Ntinda and has since grown to host her own theme night, "Acoustic Night with Irene Ntale" at the prestigious Emin Pasha hotel.
Will she translate these praises to fuel her rise? The spotlight is on her!!
(Visited 136 time, 1 visit today)
Bobi Wine, Sheebah to entertain fans in Masaka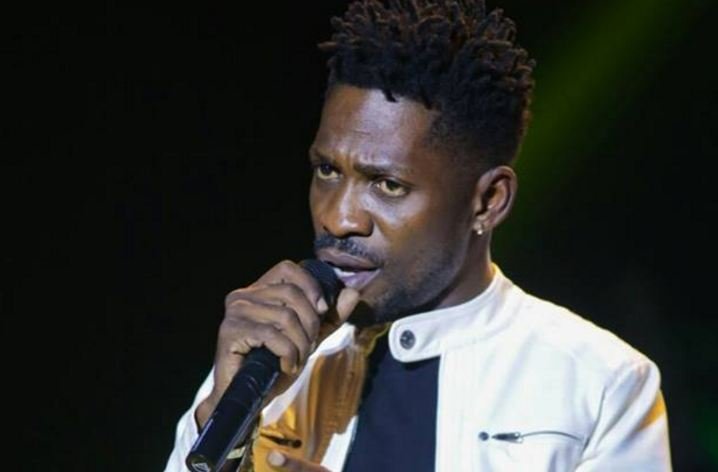 Ride Cashless with SafeBoda! You can top up your SafeBoda credit through the app using either MTN or Airtel Money OR Come by the SafeBoda offices on Bukoto street between 10am to 4pm to directly pay cash for credit!Click here to download the app
Musicians, Bobi Wine and Sheebah Karungi will be the key attractions as the Swangz All Star tour heads to Masaka this weekend.
The two stars who are joining the music tour for the first time since its kick off last month in Mbale are expected to give their fans a memorable show as they perform at Maria Flo in Masaka town on Saturday evening. They will be joined by other top singers including Aziz Azion and B2C among others.
The tour which is part of the activities to mark Swangz Avenue's 10 years of operation in Uganda has so far been in Mbale and Gulu. It will next head to Arua after Masaka and conclude in Kampala in a mega music showcase that will be headlined by Jamaican star Tarrus Riley.  The climaxing show will be held on August 31 at Cricket Oval.
Staff Writer
(Visited 136 time, 1 visit today)
The Capital Markets Authority of Uganda blocked the publication of this article in the New Vision (paper which carried the first verse) with already paid funds returned.
As promised, we have continued the mission to FOSTER the legacy of President Yoweri Museveni through tangible deeds and actions that make actual impact in the lives of ordinary Ugandans and Africans at large. The legacy of freedom and security creating enabling environment for private sector to thrive and make the difference. A legacy we believe is the position of government in any civilized society but which most African governments and definitely the entire Ugandan private sector has failed to understand but will now do through our unending impact.
Ride Cashless with SafeBoda! You can top up your SafeBoda credit through the app using either MTN or Airtel Money OR Come by the SafeBoda offices on Bukoto street between 10am to 4pm to directly pay cash for credit!Click here to download the app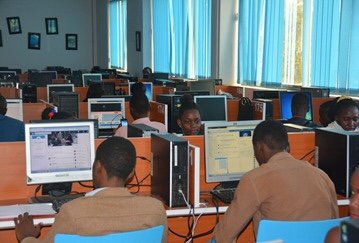 Development Channel has lived up to its promise as made in the first verse of this report series by actually COMPLETING the setting up of the LARGEST CALL CENTER IN AFRICA HERE IN KAMPALA, UGANDA, without a single financial support or tax exemption from the government. The Call center has the ability to retain 5,300 full time employees making it one of the largest capacity call centers in the world (beating over 98% of the established names in the famed Indian Call center industry). The call center forms a core base of the operations of Development Channel in the economic transformation of the African continent through its recently declared Pan-African Economic War with headquarters in Kampala, Uganda. Through the call center, products and services from the 25 companies in the conglomerate will be delivered door to door, person to person to all Africa's 1.2billion people.
The call center has already confirmed employment for 2,800 Ugandans as at July 16th 2018 with a starting salary of UGX1 Million shillings per month and the rest are expected to come from other African countries to ensure local content representation as well as deal with language barriers. Speaking to a massive crowd of over 6,000 youth at Freedom City, the Chairman, Charles N. Lambert said "The call center was born by our first office on Port Bell Road so it must also bear fruit immediately. Come August, we want to begin set up of all infrastructure required to manufacture and assemble mobile phones in Uganda. Uganda must be the FIRST country in Africa to produce mobile devices as well as other IT products. It is the LEAST testimony that the hard core belief in freedom, security and deep hatred for extra judicial killings by President Museveni deserves in RETURN for the sacrifices and commitment to this high ideals by an African".
In celebration of the completion of the call center set up, the company invested in giving out 40 SUVs to its middle level management made up of mostly people who were job seekers just a few months ago. This does not include the over 500 that have received free computer tablets( a thing no other company selling computer tablets in Uganda has ever done for its employees), the ones that have gotten apartments, the over 50 that have received new international passports for business travels or the unending training in character, business, patriotism and fear of God. Ugandans simply cannot believe the life they are living right here in Uganda and the Founder keeps insisting that the organization has not yet started. " It's very logical, the ONLY PROOF that the legacy of President Museveni is the ideal legacy for all African countries is when the tittle of the Highest Employer of Labour in Africa's private sector is held in Uganda by Development Channel and not in Nigeria by Dangote. Expect us to create over 60,000 sustainable jobs in Uganda in the next few months to attain that honour. Be rest assured, Dangote is only holding on to that crown for a few more months
Development Channel started 7 months ago in one room of a dilapidated building led by one man and followed by 17 ladies in what the founder describes as "The Second Mustard Seed" which must FOSTER THE FIRST
"If you are buying our computer tablets, you are simultaneously investing in our mobile phones to be launched 5th of October on World Teachers' day through a program for teachers called TRS (Made in Uganda). Our phone will have NO DROPOUT in the African population in terms of use, forever. That is a PROMISE".
(Visited 136 time, 1 visit today)
E-gaming rises from East Africa
By Ben Roberts, Chief Technology and Innovations Officer at Liquid Telecom
Ride Cashless with SafeBoda! You can top up your SafeBoda credit through the app using either MTN or Airtel Money OR Come by the SafeBoda offices on Bukoto street between 10am to 4pm to directly pay cash for credit!Click here to download the app
E-gaming is emerging in Kenya and East Africa as an industry: delivering revenue growth of over 25% a year and seeing African games and gamers move into the global arena.
The sport is a growing phenomenon worldwide, expected to generate $125.4bn this year, up 15% on 2017, and to attract over 190m gamers, according to the Global Games Market Report.
But in the region, the growth is now greater still, spawned by an emerging ecosystem of gaming communities and organisations, including the Africa Game Developers Community, the continent's first game developers and friends' community, with its roots in East Africa.
Africa Game Developers is an initiative of Ludique Works, led by Douglas Ogeto, Nathan Masyuko and Lillian Nduati. Started in January 2018, it already has over 150 members across 12 countries, including Kenya Uganda, Tanzania, Ethiopia, Cameroon, Zambia, and Ghana, spearheading the commercialisation of games developed in Africa.
Together with Liquid Telecom, the community is holding monthly meetings covering development demos, talks, and game showcasing. Games built by members include The Orchard (Kenya), Recce Squad (Kenya), and Kukulu (Ethiopia).
The Orchard develop David Kamunyu is a self-taught game developer whose game is a slow-paced PC game that requires logic and foresight to restore an inherited farm to its original state.
The game is not as straightforward as it sounds. The player has to manage their health and well-being, follow the Kenyan seasons for successful crop and animal yields, and play the market to get the highest profits – or earn elsewhere to make ends meet.
Towards the end of 2017, The Orchard was recognised in two international events; A Maze Johannesburg in South Africa, which showcases independent and alternative games and virtual realities, and The Game Mixer, organised by the Goethe Institut, Johannesburg to promote professional exchanges between game developers.
David also emerged as one of the top five game developers in the Digital Lab Africa Competition.
Another rising East African gaming developer is Cukia Kimani, from Kenya, who is currently in Johannesburg pursuing degrees in Computer Sciences, Maths and Digital Arts.
In 2015, Cukia won the Amaze award for his game, Boxer, which he created with a colleague game designer, Ben Crooks. The game has been selected in several international awards including the Utrecht Indigo Awards 2016, Chicago Bit Bash 2016, and Birmingham Leftfield collection 2016.
Gaming tournaments are also now on the rise in the region. NAICCON 2017 was Africa's first international multiplayer video game tournament, with a total of 16 PC and console gaming teams from Uganda, Rwanda and Kenya. It drew over 3500 creative minds in the animation, gaming and comic book industries.
Nairobi also saw, this year, the largest gaming prize pool yet, of Sh1m, at the second regional E-Sports convention organised by Pro Series Gaming (PSG) Tournament and featuring Mortal Kombat XL.
At the same time, PC gaming is moving into theatres, offering fans, supporters, enthusiasts and newcomers dedicated stages complete with LED screens and live commentary and generating a new source of revenue for event organisers, cinema owners, and sound and video agencies.
This entire gaming ecosystem has created an abundance of job opportunities, for 3D modellers, animators, music composers, sound effect creators, User Interface (UI) modellers, customer support staff and others.
In this, David is typical in planning to incorporate local music into The Orchard, and working to draw local advertisers, such as clothing brands and hotels: aiming for commercialisation with an African feel.
As this new array of activity has intensified, Liquid Telecom has played a continuous role in promoting e-gaming. For the past four years, we have sponsored a Ugandan gaming community www.gamersnights.com, which is a multiplayer video gaming community, hosting its gaming servers and providing its connectivity, which is critical for seamless online video gaming.
Liquid Telecom has also been the connectivity partner for all of the region's major gaming tournaments, providing technical and connectivity support to achieve modern age video gaming experiences. Our gaming-quality internet of up to 400Mbps enabled streaming and a gaming LAN Party at NAICCON's first international multiplayer video game tournament last year.
We have provided this support because we understand that e-gaming is an industry that will bring jobs and growth to the region, both as a competitive sport that is attracting professional gamers and through local content generation.
However, the rise in e-gaming has created issues of addiction, with the World Health Organisation (WHO) in June 2018 beginning the process of classifying gaming addiction as a mental disorder, placing it into the framework used to plan public health strategies.
But the nature of the addiction classification has been driven by players setting aside other responsibilities. In 2016, Oxford University researchers found that e-gaming is not as addictive as gambling. Most gamblers are unable to stop once they start betting. Whereas gaming addicts tend to get so engrossed in gaming that their lives can deteriorate as they neglect other activities.
For professional players and young talents moving into e-gaming as a full-time job, earning a living and taking gaming into the international arena, their hours of focus on gaming are, instead, creating a livelihood.
Thus, with an internet infrastructure that is now running ahead of many regions globally, East Africa is positioned to lead the way in developing Africa's online gaming ecosystem.
(Visited 136 time, 1 visit today)