Bayern Munich takes on Bayer Leverkusen as new Bundesliga season kicks off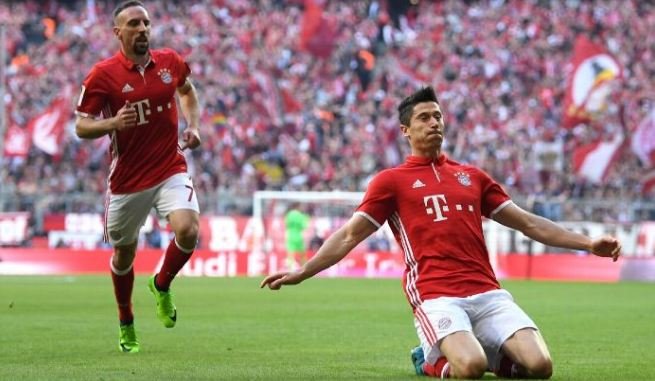 Ride Cashless with SafeBoda! You can top up your SafeBoda credit through the app using either MTN or Airtel Money OR Come by the SafeBoda offices on Bukoto street between 10am to 4pm to directly pay cash for credit!Click here to download the app
Traditionally, the reigning Bundesliga champions have the honour of getting the new season underway and once again Bayern Munich will be involved in the opening match.
The 27-time German champions face Bayer Leverkusen at home in the Allianz Arena on Friday night, with everything pointing towards yet another winning start for the Bavarians.
Although Bayern suffered a number of disappointing results on their Asian tour – losing to both Milan clubs, as well as Napoli and Liverpool, they found their form when they needed it.
Bayern won the German Super Cup on penalties against Borussia Dortmund and then had a convincing 5-0 win against third division Chemnitzer FC in the German Cup on the weekend.
Bayer Leverkusen, meanwhile, needed extra-time in their 3-0 cup game win against Karlsruher SC, who also campaign in the third division.
But it is not only the current form that suggests the three points stay in the Bavarian capital. History is also on the side of Bayern as the last champions who failed to win their opening match were Bayern themselves, but that was way back in 2008, when they drew 2-2 with Hamburg.
Since then, the reigning champions have won eight games in a row, with Bayern being involved in five of those games and amassing a combined goal tally of 18 scored and just three conceded.
Bayern coach Carlo Ancelotti will be able to count on new signing Corentin Tolisso, while James Rodriguez, who joined the Bavarians from Real Madrid, will most likely not have recovered in time from an injury.
Notwithstanding the 5-0 cup win, defenders Joshua Kimmich and Matts Hummels said that they needed to do more. "In the first half we played too slowly at times. We need to play on the flanks and then cross into the area," Kimmich said, while Hummels added: "Looking forward to the league, there is still quite a bit to do."
Leverkusen go into the season with a new coach in HeikoHerrlich, with the former international undertaking his first managerial steps in the top flight. The club bought Lars Bender from Borussia Dortmund, but saw regulars Hakan Calhanoglu, Chicharito and ÖmerToprak leave.
African football fans will once again be able to see the Bundesliga live and exclusive on StarTimes, with the match between Bayern Munich and Bayer Leverkusen being the highlighted game this weekend. It will be shown live on the StarTimes World Football channel at 20:35.
StarTimes Marketing VP, Aldrine Nsubuga said that the highlighted game is bound to attract a huge audience. "Bayern Munich is a global brand and one of the biggest names in world football. We are proud to be able to bring players like Robert Lewandowski, Franck Ribery and Thomas Mueller to your homes on StarTimes."
(Visited 73 time, 1 visit today)
Kitara and Western region teams advance to Airtel Rising Stars final stage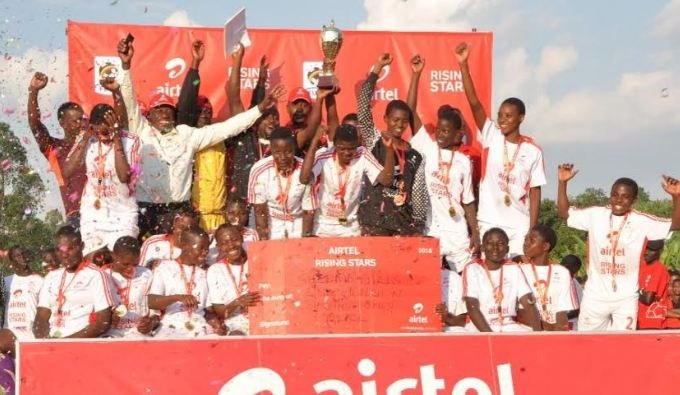 Ride Cashless with SafeBoda! You can top up your SafeBoda credit through the app using either MTN or Airtel Money OR Come by the SafeBoda offices on Bukoto street between 10am to 4pm to directly pay cash for credit!Click here to download the app
Following a competitive display of talent and grit, four teams from Kitara and Western regions have advanced to the final stages of the Airtel Rising Stars 2018 tournament.
Kiryandongo Junior team beat the nine-man Friends of Soccer team 1-0 to win the Kitara Region Boys' championship while Kigezi FC emerged Western Region winners. In the girls' category, Sheema Girls and Tooro Queens took home the accolades for Kitara and Western Regions, respectively.
In addition to receiving cash prizes worth UGX 1,000,000/-, each of the winning teams also received trophies, certificates, balls and branded football uniforms.
Addressing the spectators and players at the games, Honorable Jafari Basajjabalaba; the Bushenyi District Chairperson commended Airtel Uganda for their dedication to the growth of all-round football across different platforms and categories.
He noted that this approach to talent acquisition and development ensured consistency and stable progress both for players and the field of football.
"As the sponsor of the National football team, several local football tournaments and this grassroots program, Airtel Uganda has championed and accelerated the progression of this particular sport. I applaud their devotion which has spanned several years and ultimately made great personal and national contributions."
Airtel Uganda's Regional Business Manager; Joseph Mukasa echoed the company's commitment to cultivating football talent, starting from the grassroots, an approach he said has led to a systematic and remarkable growth over the years.
The Airtel Rising Stars program started in 2001 with the aim of developing grassroots football by encouraging and nurturing the youths' football skills and providing them with the opportunity to evolve and acquire new football techniques that will turn them into distinguished soccer talents.
The final games will be held in Fort Portal district on the 26th of August, where the best teams from several regions will tassel it out for the title of National Champion.
(Visited 73 time, 1 visit today)
Iryn Namubiru Launches Own Football Club
By Consolate Namyalo
Singer Iryn Namubiru has been up and about of recent, from headlining shows, dropping new music to making social appearances, name it!
Ride Cashless with SafeBoda! You can top up your SafeBoda credit through the app using either MTN or Airtel Money OR Come by the SafeBoda offices on Bukoto street between 10am to 4pm to directly pay cash for credit!Click here to download the app
The latest is that she has now launched a football club that is named after her.
The club dubbed, "IRYN NAMUBIRU FC" was launched in the presence of some of her most loyal fans and diehards.
'And now we are ready for the friendly matches. Do you copy my number? God BLESS YOU" she captioned a photo of her holding jersey number 12 .
(Visited 73 time, 1 visit today)
The Lacrosse growth in Uganda
By Staff Writer
Ride Cashless with SafeBoda! You can top up your SafeBoda credit through the app using either MTN or Airtel Money OR Come by the SafeBoda offices on Bukoto street between 10am to 4pm to directly pay cash for credit!Click here to download the app
Sports has always been an integral part of our lives. From cricket to soccer and from rugby to lacrosse, all of them bring immense excitement. The energizing atmosphere created by such games have made them a legacy. Uganda has seen a drastic growth in the sport, lacrosse.
Lacrosse is an energetic sport where players play with a lacrosse stick and ball. Interestingly, the head of the stick is used to shoot, goal or catch the ball. It's a completely different concept with a lot of excitement in store.
In Uganda, the original fundraisers and supporters of lacrosse were the North Andover native. They took over the foundation of this sport way before the Federation of International Lacrosse World Championships. Plus, did you know that as a sports bettor with Betway Uganda online sports betting entertainment, you could bet on games like Lacrosse as well?
In an exclusive conversation with Aimee Dixon, a North Andover native, it was clear how dearly they love and respect the game. She was absolutely proud of the fact that lacrosse in Uganda has achieved such heights. She believes that the lacrosse community is extraordinarily unique. They are generous and wish to pass on the legacy of this game to other countries and communities. The game has not just received laurels but has a deep rooted meaning to its existence. It has increased communal affection and relations.
Dixon herself being a lacrosse player reminisces the days when she played it. She was willing to participate in the world games this summer at Israel. But an accident didn't make that happen. She shared her experience of how she was constantly in touch with the team. In 2014, Dixon and her group Fields of Growth planned to prepare a competing Uganda team for lacrosse. At that point of time, the game hardly existed in the country.
With two times presence at World level, the efforts have paid off. The Uganda Lacrosse Foundation had begun to support the Uganda lacrosse team. The organization has slowly developed to be self sustainable.
Uganda, with the support of authorities has developed a growing lacrosse team. They also wish to introduce the women team in World Championship. Dixon is no longer directly in the picture but she is still there with several plans for  the team. Many more programs are scheduled to bring lacrosse in public sight. A game full of positivity is loved by many people and the aim is to take it to another level. Uganda's lacrosse growth has set an example for the sports community. Sports can be a medium to spread cultural companionship and harmony. Uganda's growth will inspire many people and will take sports to another level.
(Visited 73 time, 1 visit today)