Bayern Munich takes on Bayer Leverkusen as new Bundesliga season kicks off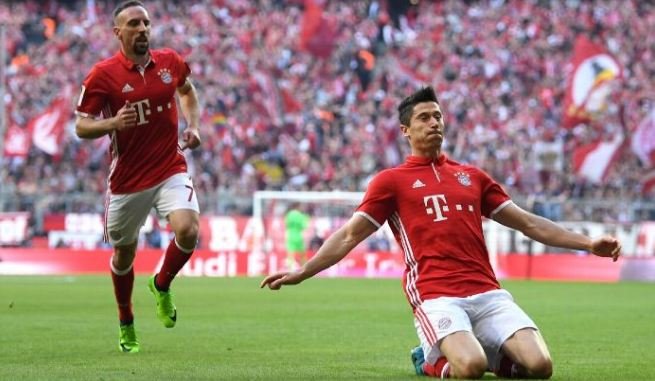 Traditionally, the reigning Bundesliga champions have the honour of getting the new season underway and once again Bayern Munich will be involved in the opening match.
The 27-time German champions face Bayer Leverkusen at home in the Allianz Arena on Friday night, with everything pointing towards yet another winning start for the Bavarians.
Although Bayern suffered a number of disappointing results on their Asian tour – losing to both Milan clubs, as well as Napoli and Liverpool, they found their form when they needed it.
Bayern won the German Super Cup on penalties against Borussia Dortmund and then had a convincing 5-0 win against third division Chemnitzer FC in the German Cup on the weekend.
Bayer Leverkusen, meanwhile, needed extra-time in their 3-0 cup game win against Karlsruher SC, who also campaign in the third division.
But it is not only the current form that suggests the three points stay in the Bavarian capital. History is also on the side of Bayern as the last champions who failed to win their opening match were Bayern themselves, but that was way back in 2008, when they drew 2-2 with Hamburg.
Since then, the reigning champions have won eight games in a row, with Bayern being involved in five of those games and amassing a combined goal tally of 18 scored and just three conceded.
Bayern coach Carlo Ancelotti will be able to count on new signing Corentin Tolisso, while James Rodriguez, who joined the Bavarians from Real Madrid, will most likely not have recovered in time from an injury.
Notwithstanding the 5-0 cup win, defenders Joshua Kimmich and Matts Hummels said that they needed to do more. "In the first half we played too slowly at times. We need to play on the flanks and then cross into the area," Kimmich said, while Hummels added: "Looking forward to the league, there is still quite a bit to do."
Leverkusen go into the season with a new coach in HeikoHerrlich, with the former international undertaking his first managerial steps in the top flight. The club bought Lars Bender from Borussia Dortmund, but saw regulars Hakan Calhanoglu, Chicharito and ÖmerToprak leave.
African football fans will once again be able to see the Bundesliga live and exclusive on StarTimes, with the match between Bayern Munich and Bayer Leverkusen being the highlighted game this weekend. It will be shown live on the StarTimes World Football channel at 20:35.
StarTimes Marketing VP, Aldrine Nsubuga said that the highlighted game is bound to attract a huge audience. "Bayern Munich is a global brand and one of the biggest names in world football. We are proud to be able to bring players like Robert Lewandowski, Franck Ribery and Thomas Mueller to your homes on StarTimes."
(Visited 73 time, 1 visit today)
VIDEO: Bryan White and his Podium team at the Bika tournament

BigEyeUg Team
Tycoon Bryan White and his foundation podium members were at the Bika Tournament grand opening today at St Mary's Kitende Stadium with The Kabaka Of Buganda.
'It Was an honor to be invited to attend this ceremony,' Bryan White said after the event.
(Visited 73 time, 1 visit today)
Waitress wins ticket to watch the World Cup live in Russia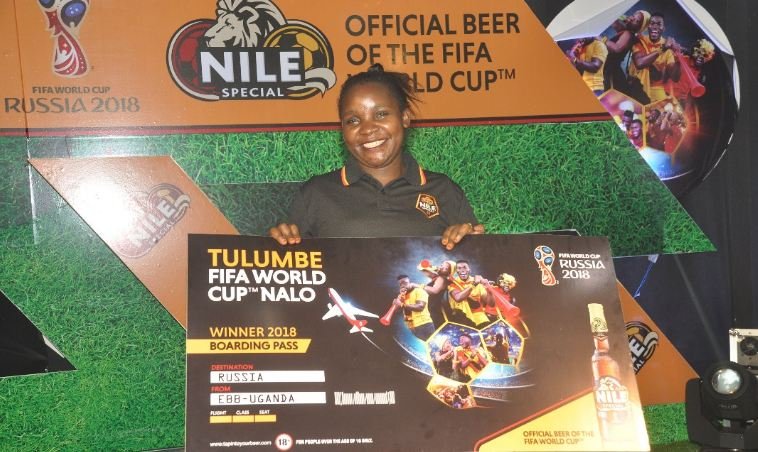 Esther Khissa, a waitress at Twins Center bar in Mutungo, has become the next lucky winner of an all-expense paid trip to watch the World Cup live in Russia in Nile Special's ongoing "Tulumbe Russia" campaign.
Khissa, whose joy was palpable as she was officially unveiled winner, is the 3rd individual to win a ticket to Russia. The first ticket was won by Pius Ogena, a local rugby player while the second was won by Edson Kakumirizi.
Launched in late April, the campaign will see 10 lucky consumers across the country win fully paid trips to Russia. There are also several other goodies including TVs, and Kwese decoders among others to be won. To stand a chance to win, consumers should text a code under the Nile special crown to 8008 or log onto the Nile Special website.
The "Tulumbe Russia" campaign will run for a month ending on May 25th.
Meanwhile, Nile Special is the first truly Ugandan brand to be associated with the FIFA World Cup.
Staff Writer
(Visited 73 time, 1 visit today)
No plans for official England World Cup song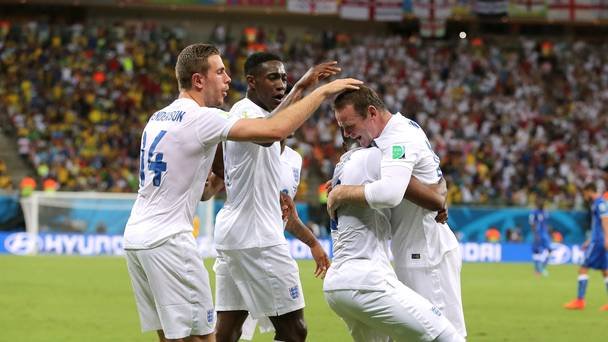 England's latest attempt to reclaim the football World Cup will not have an official soundtrack.
The Football Association said it had not commissioned an official squad single or planned to endorse an unofficial song to mark the 2018 tournament in Russia next month.
An FA spokesman said: "There is no official World Cup song planned."
It is not first time the Three Lions have been without a sanctioned anthem, although unofficial attempts have had some chart success.
Reports of an effort by Chas and Dave, who have just released new music for the first time in 30 years, were met with a muted response from the band's manager and drummer Nik Hodges.
"There's certainly no solid plan," he said.
At the last tournament in 2014, Gary Barlow's reworking of Take That track Greatest Day, featuring stars of pop and English football, such as Pixie Lott and Gary Lineker, was dropped in the lead-up.
A video was unveiled for Sport Relief in March that year but a single, originally planned to go on sale nearer the start of the tournament, was never released.
England did not have an official anthem in 2010 either, although an unofficial release featuring James Corden and Dizzee Rascal called Shout managed to top the charts.
The 2006 World Cup song World At Your Feet was released by Embrace and went to number three in the singles chart.
The Spice Girls performed with Echo And The Bunnymen star Ian McCulloch on (How Does It Feel To Be) On Top Of The World, which was released under the name England United for the 1998 World Cup.
But it was outsold by a revamped version of an official track for the 1996 European Championships – Three Lions 98, by David Baddiel, Frank Skinner and the Lightning Seeds – as well as by Vindaloo by Fat Les.
American signer Jason Derulo has recorded Fifa's official anthem Colours for this year's tournament.
Press Association
(Visited 73 time, 1 visit today)