BATTLE OF THE PRODUCER: Nash Wonder vs. Washington

Ian Ford Nkera
Today we decide to battle the hottest producers in the land, Washington and Nash Wonder. The two have been on a hit rampage for the last twelve months that it's only natural to debate who is better.
STYLE
Washington has done it all but he is the undisputed champion of afro dancehall. His style is afro centric with heavy drums and a heavy bassline. It's this style that has propelled to unimaginable heights as Uganda's top producer. Nash wonder is just starting out but we can say that he is an afro dancehall specialist with a pop incline to his production.
Winner: Both producers sound fresh so this is a STALEMATE
CREATIVITY
Washington has been accused of monotony these days. Unlike in the past when he had just burst on the scene, his music now sounds predictable. A song done by Rema will sound almost the same as the one done by Jackie Chandiru with only instruments varying. You doubt me??Listen to Rema's Fire tonight and Jackie's Gold Digger. Too similar.
Nash Wonder is versatile in his production. He will follow the theme of the song and craft an appropriate beat. In that way, he will always sound unique. There is a different feel when listening to Goodlyfe's Magnetic and for example Khalifa Aganaga's Ndabirawa.
WINNER: Nash Wonder
HITS FACTORY
Washington outsmarts Nash on this one. Washington has been making monster beats for top artistes since the early 2000's.He made the East African Bashment Crew what they are with hits like Fire Burn Dem, Kube and has worked with the crème de la crème like Radio and Weasel producing songs like Can't Let You Go, Fantastic and many others. Cindy has been one of his top students as he has produced a big chunk of her songs including Ayokyayokya, One and Only. Top class stuff.
Nash wonder on the other hand, is a young guy coming up and his resume of hits can only improve. You have to cut him some slack because he has been on the scene for just over a year. He is nevertheless behind Radio and Weasel's 2013 anthem Magnetic, Ekyama, Khalifa's Ndabirawa and many others. WINNER: Washington
All in all, Washington's career spans over a decade so he has an edge of experience over the Monster Studios' relatively young Nash Wonder but the future can only be promising for the fast rising producer.
(Visited 780 time, 1 visit today)
Photos: UG Pineapple Comedy Tour comes to an end

By Our Reporter
The UG Pineapple Comedy tour came to an end on Friday with a show stopping comedy experience at Laftaz lounge, Centenary Park in Kampala. By 8pm, Laftaz was filled with revellers ready to catch some rib cracking jokes from a host of comedians including Teacher Mpamire, Dolibondo, Optional Allan, Madrat and Chico and Amooti Omubalanguzi among others.
At the entrance to the comedy show, free cocktails and shots of the Pineapple flavour were handed out to the enthusiastic revelers who waited for Uganda's biggest comedians. The UG Pineapple lounge was a good place to stop and have a sunshine pineapple experience with the new UG flavour.
Comedy is only an addition to this Uganda's biggest export and helps to bring fans together. Comedy at Laftaz's gave the comedians a chance to showcase their improved talent. While new kids like Optional Allan are coming into the industry with promising talent, older comedians like Napoleon Emma who were flat in the yesteryears are now an improvement and their delivery of jokes is superb.
Dolibondo has never found it hard to make people laugh and he did not disappoint. Amooti on the other hand is still as funny as ever. He has incorporated music into his set and this has only spiced up and improved his stage performance. Madrat and Chico are also steadily researching and learning how to turn normal everyday life into a pack of jokes.
The show was crowned with a performance from the biggest male musician on the scene today, King Saha who perfornced his best hits, Biri Biri and Very well, among others.
Here are some photos from the event.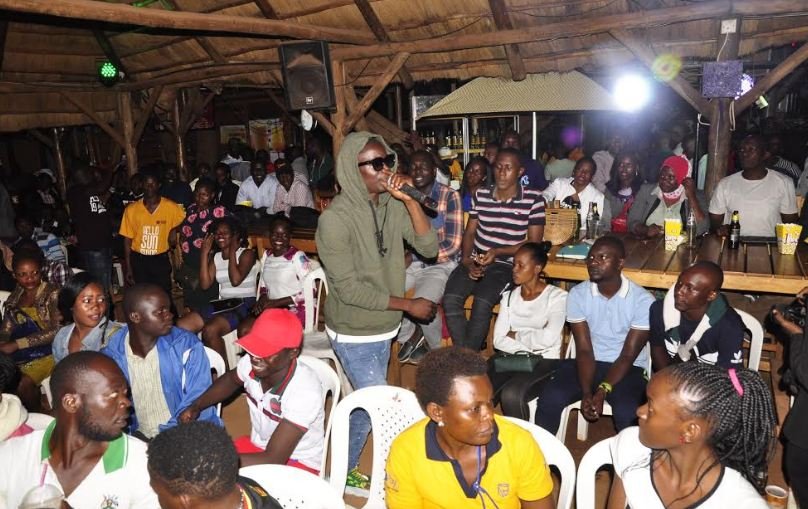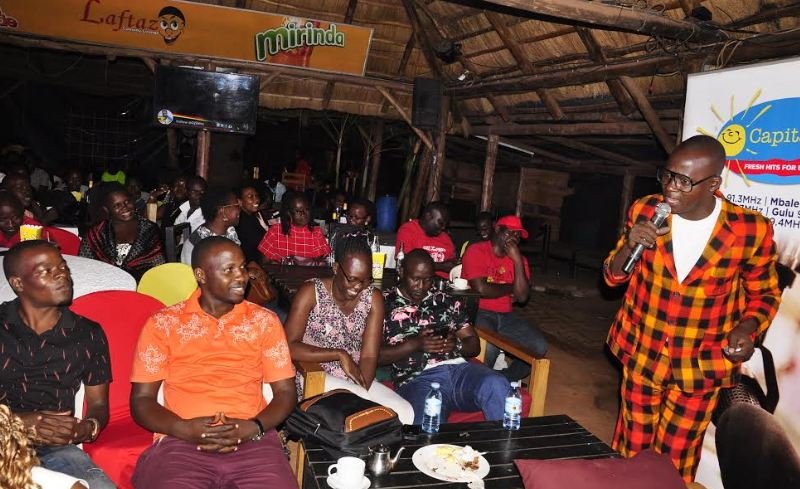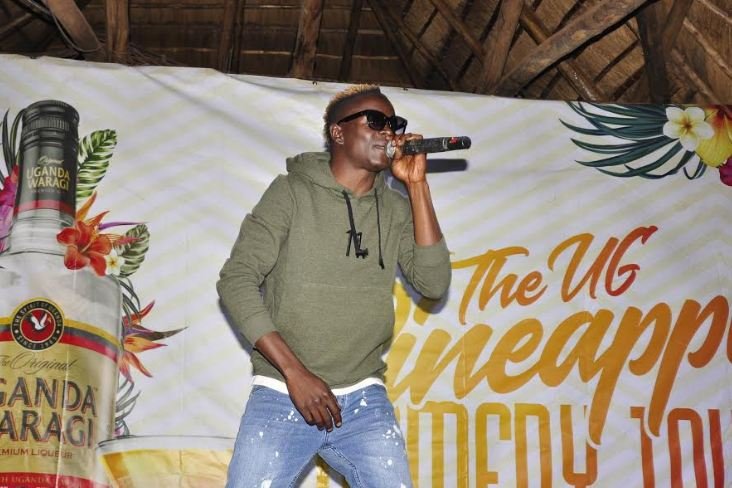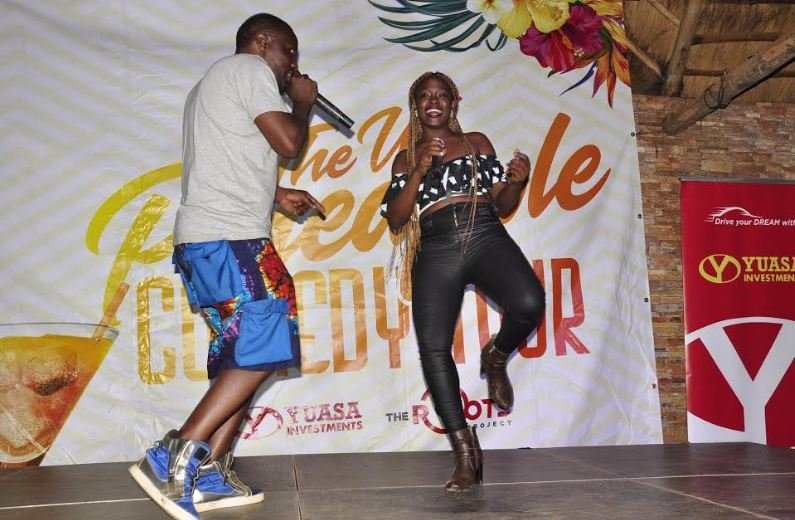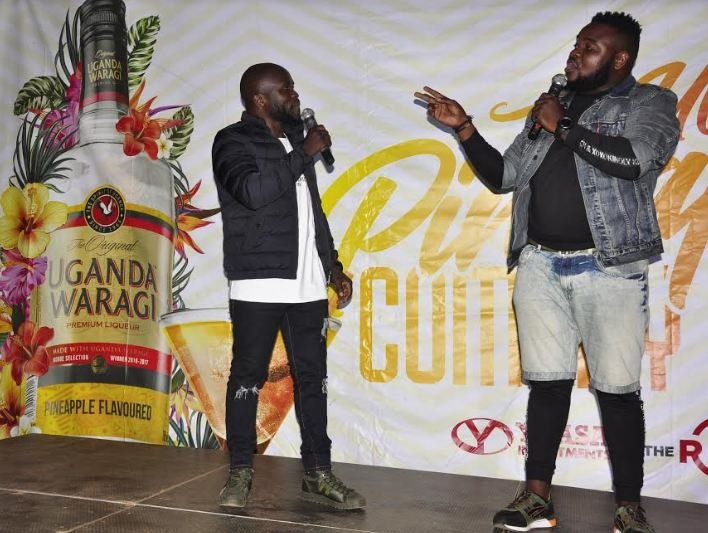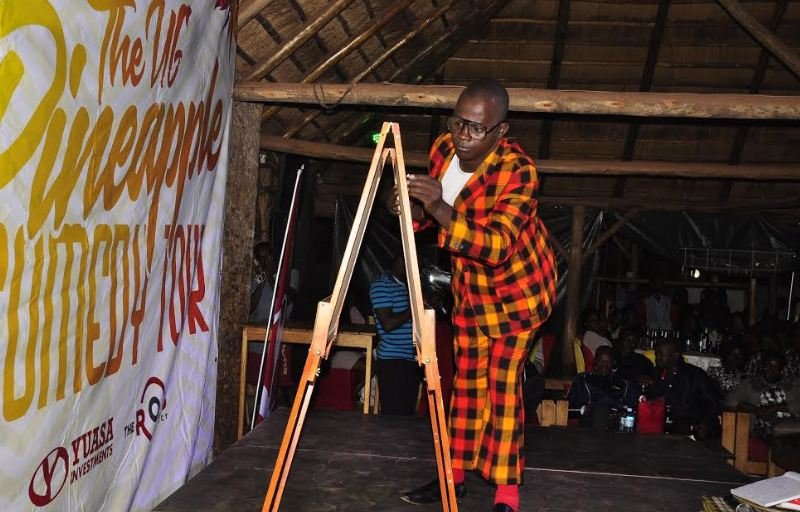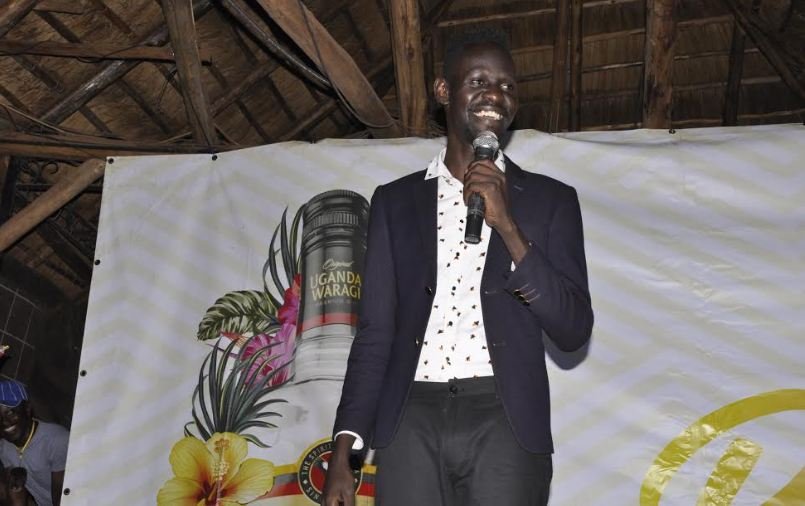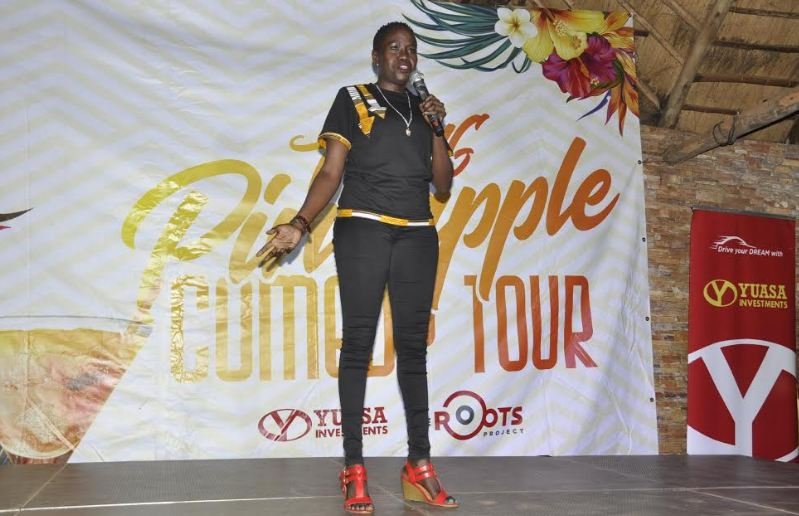 (Visited 780 time, 1 visit today)
Quiz Nights take over Uganda's nightlife

By Our Reporter
For months now, club goers around Kampala have been experiencing a new wave of fun when they hit their favourite hangout spots thanks to the ongoing Tusker Malt quiz nights that have taken center stage in most city hangouts.
The quiz nights have been going on in bars such Bay Lounge, Lugogo Bypass, The Gardens in Najjera, Peacock (Luganda) on Tuesday's, Valhalla on Lumumba Avenue, Moto Moto Gaba on Wednesdays, Trends Lounge Bugolobi and Arena 1 sports bar in Kisementi on Thursdays, Dons Club Kampala Road and the Cloud Lounge Capital Shoppers Ntinda on Friday and last but not least Monalisa Club in Kabusu doing the Luganda every Sunday.
Friday night was not any different as revelers at Club Dons and Cloud were treated to a fun night full of tricky questions, music and a lot of cold beers as they danced the night away welcoming in the weekend.
Luganda quiz that's dubbed "MBUULIRA NE TUSKER MALT LAGER" which happens every Friday at Dons left revelers in awe as most struggled to answer the fun tricky questions with the rest cheering.
"Quiz nights is a way for people to unwind from the day's hard work and just have a good time. What better way to do it than with a fun quiz, company of good friends and a cold Tusker Malt beer," Estella Muzito head of beer at Uganda Breweries Limited.
Revelers get the chance to answer fun trick questions in teams of four to five people in a total of four rounds with each round marked by the quiz master. At the end of the four rounds, the winning team gets to walk away with goodies from Tusker Malt.
(Visited 780 time, 1 visit today)
Voltage Music duo wins Viewer's choice award on Urban TV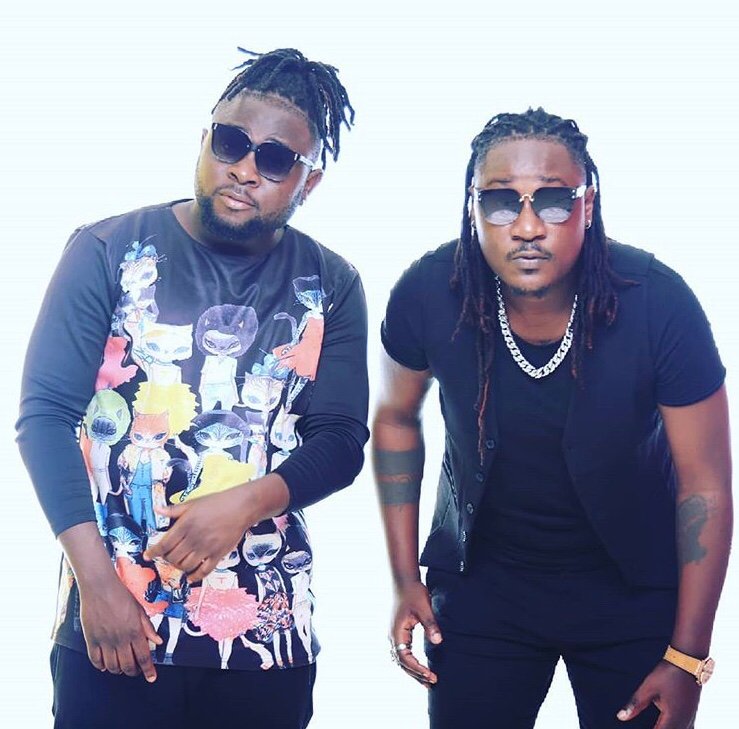 The Voltage Music duo of Kent and Flosso have won the Artist of the month of October from Urban TV.
The duo released "Byafaayo," and within two weeks, the song has become a monster hit in clubs, radio and TV.
Winning this accolade wasn't trivial. The "Overdose" stars had to wrestle and beat Beenie Gunter, B2C as well as A-Pass – a known Twitter master to clinch the price.
Urban TV announced the winner in congratulatory message on their twitter handle. In response, Kent and Flosso thanked Urban TV and their fans for voting.
(Visited 780 time, 1 visit today)